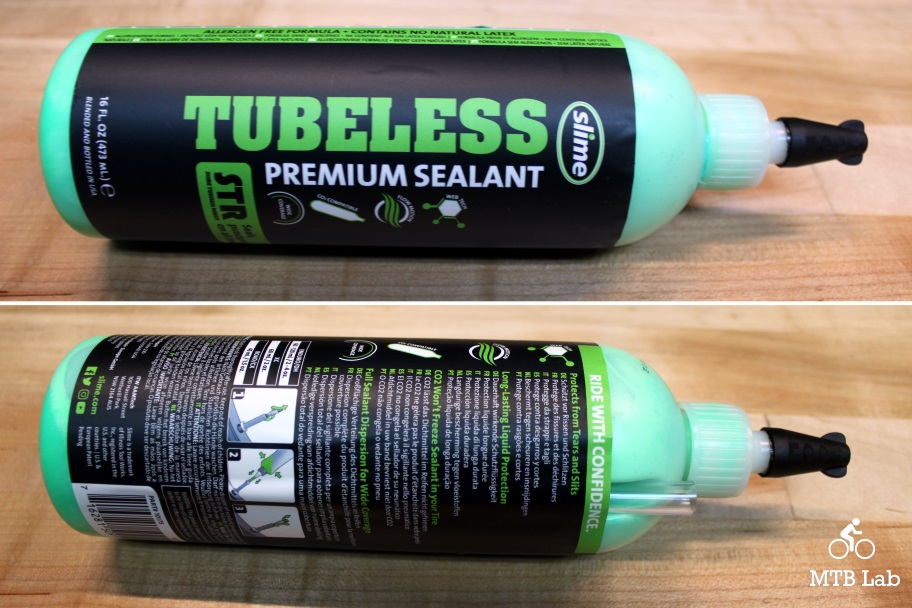 Slime has created a new formula for their famous sealant and it has a lower viscosity and is allergen-free latex for longer lasting liquid tire protection. They also have an entirely new line of tubeless tire repair and installation products, including tape, valve stems, valve cores and an excellent valve core tool that can carry two spare cores. They have upgraded a few of their CO2 inflators including the Full Metal Jacket and AirChuck+.
Slime Sealant
Slime, the leader in flat prevention, introduces their new Slime Tubeless Ready sealant (STR). The new formula is a low-viscosity, allergen-free latex for longer lasting liquid protection with wider coverage. The new sealant will cover multiple punctures up to 1/4″ and is CO2 compatible. We used technology from our auto division to formulate a longer lasting sealant. We've made it easier for riders to not worry about refilling their sealant every few months," said Slime Director of Marketing and Innovation, Patrick Mallon. Our unique allergen-free blend allows the use of Co2 inflators without the sealant clumping up in the tire." STR sealant has a new Web-Tech feature, which utilizes microfibers and special tactifying agents to better seal larger punctures. Full sealant dispersion gives wider coverage for improved contact between tire and rim.
STR sealant is available in 3oz, 16oz, 32oz and 1-gallon sizes. The 8oz, 16oz, 32oz and 1-gallon bottles include an application tube with a Presta valve adapter that attaches directly to the bottle and the valve stem. The 3oz will be in a pouch for a portable and quick application. Additional information is available at www.slime.com.

STR Presta/Schrader Valve Core Tool
With a Schrader core remover on one end and a Presta remover on the other, you can't go wrong with this zinc alloy core remover tool. Threads apart in the middle and contains two Presta valve cores with a rubber O-ring for a watertight closure.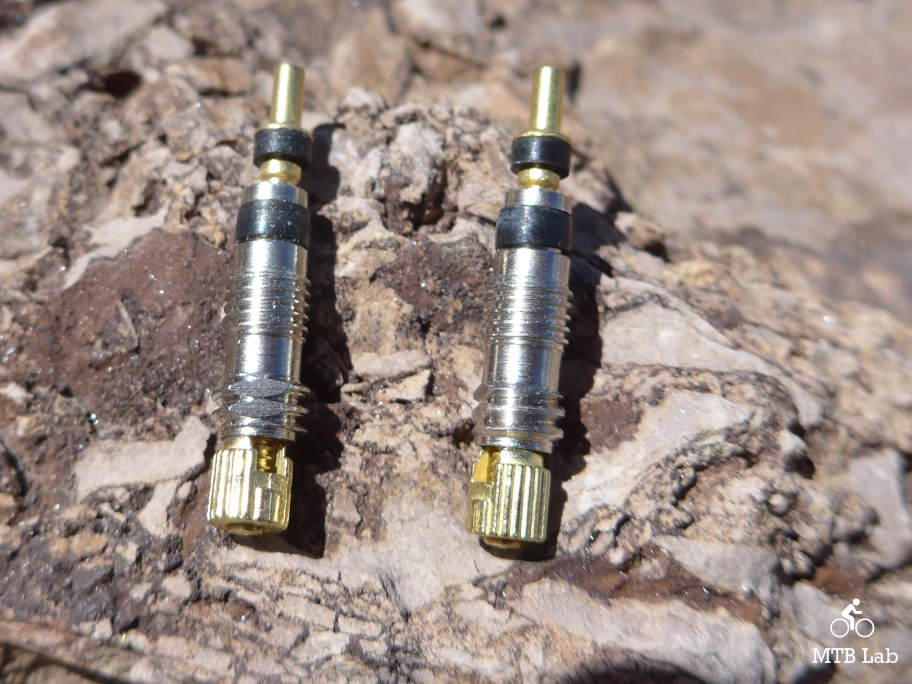 STR Valve Cores
Of course, we added valve cores to the STR line. Need we say more?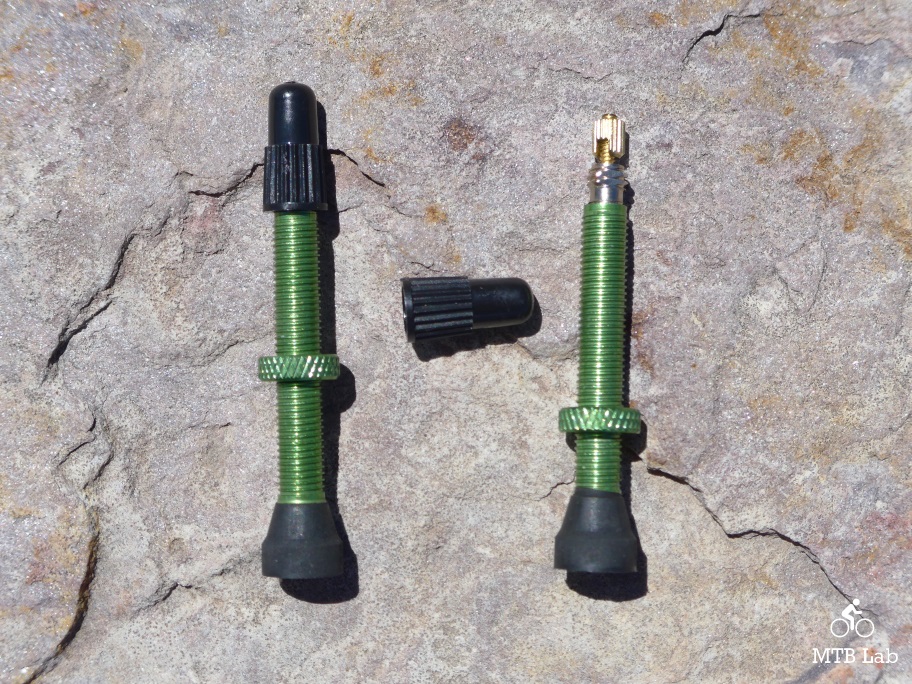 STR Aluminum Valve Stems
Shed some grams and add some bling. Green anodized aluminum valve stems feature a conical grommet for solid valve hole contact and a tighter air seal. 44mm in length and a removable valve core for versatility among different rim types.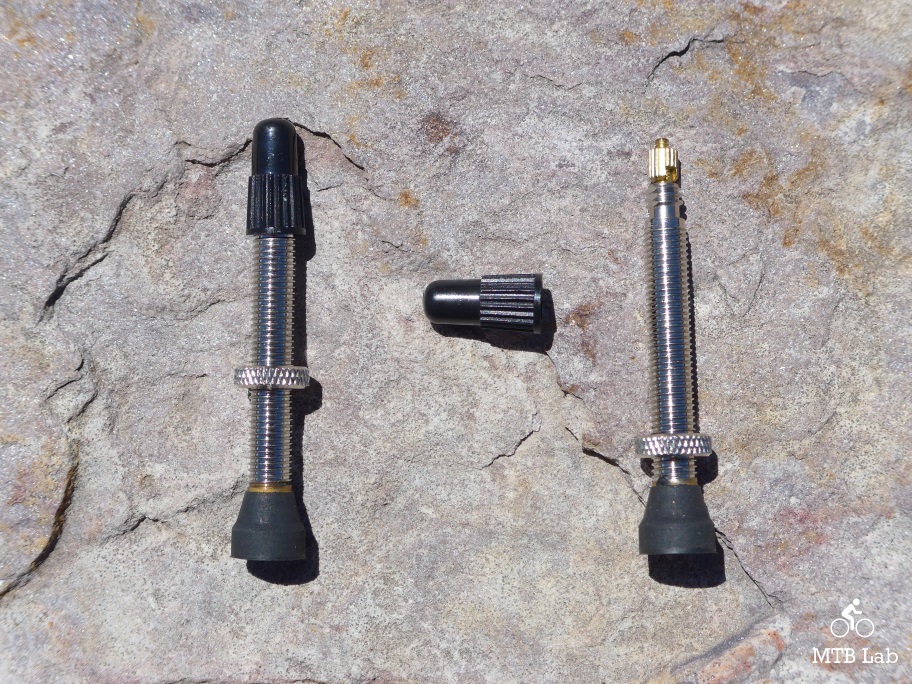 STR Brass Valve Stems
Tried and true, the brass tubeless valve stems will get the job done and are cost-effective. 44mm long and a tapered base make these just about as universal as you can find.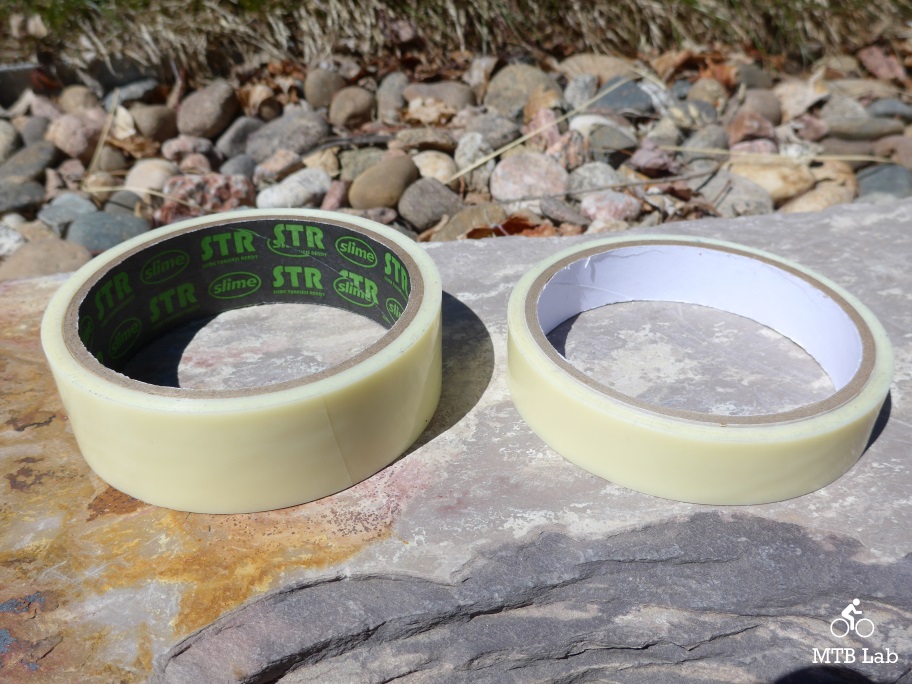 STR Rim Tape
Semi-transparent for precise application, this lightweight tape creates an airtight seal in a vital step for tubeless setups. Available in road and mountain widths, as well as personal and shop-use lengths. They come in 18mm and 27mm widths.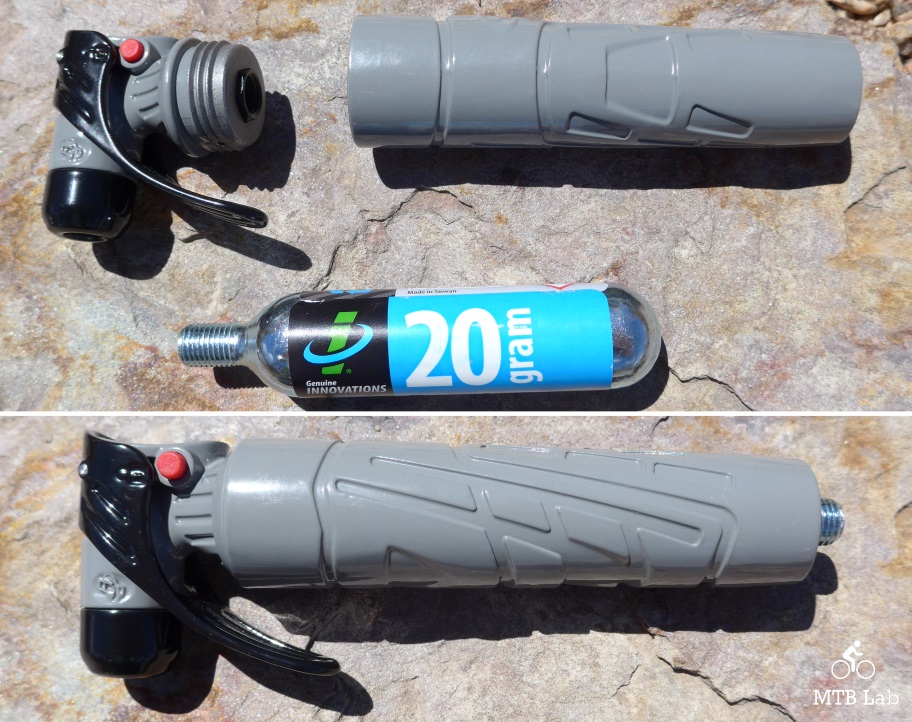 Full Metal Jacket
The Full Metal Jacket is locked and loaded, ready to defend you in the battle against flat tires. This cupped inflator features a durable aluminum build for all types of adventure, as well as a trigger lock to prevent accidental discharge. With the ability to auto-select between Presta and Schrader valves and carry a 20-gram CO2 cartridge in the cup, this rugged inflator has your back no matter what.
Specs
Trigger Controlled technology for fast, easy & controllable CO2 inflation
Built-in "trigger lock."
Auto-select between Presta and Schrader valves
Construction: Durable aluminum
Fits 16g, 20g and 25g threaded CO2 and 20g non-threaded

AirChuck+
Everything you have come to know and love with the original AirChuck, and then some! The new AirChuck+ features the same lightweight, push-to-inflate technology as its predecessor, in a more ergonomic design that keeps your hand off the cartridge. Available in Silver or Blue with a Black Comfort Grip shroud, get back on the trail quickly and look good while doing it!
Specs
Comfort Grip shroud
Easy to use and fully controllable
Push-to-Inflate technology
Works with both Presta and Schrader valves
Lifetime Warranty on inflator
Fits 16g, 20g, and 25g threaded CO2