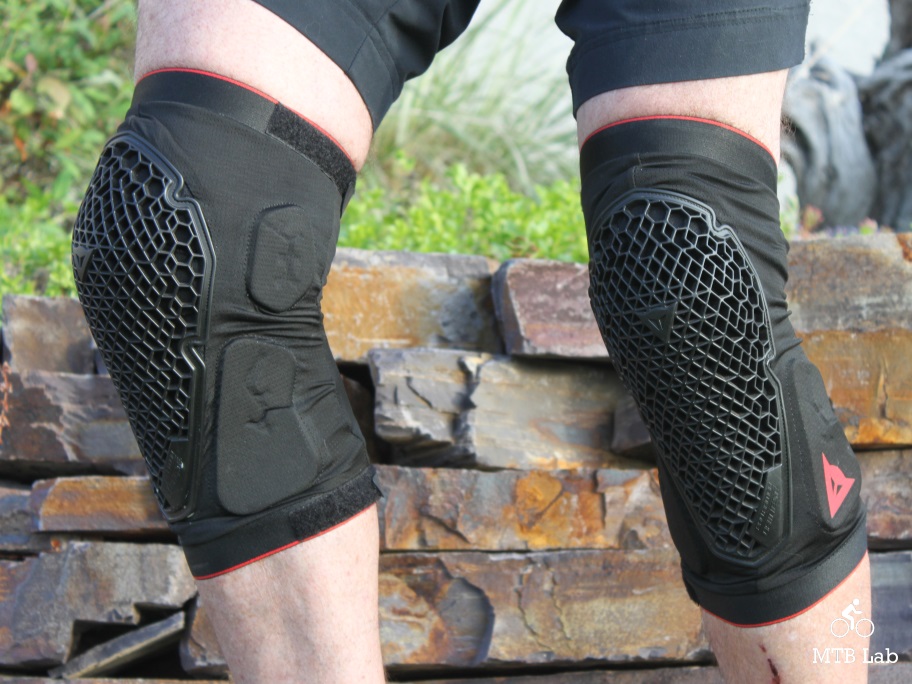 The Trail Skins 2 knee guards follow in the footsteps of the original Trail Skins product. The second generation of this soft armor provides exceptional breathability and ergonomics and offers excellent protection by utilizing the Pro Armor padding along with Crash Absorb side pads. The Pro Armor provides a low profile design for improved maneuverability while pedaling and all day comfort, yet still has excellent protection for impacts during a crash. The main body of the pull on armor uses a breathable and run-resistant mesh material for comfort and fit, and it has adjustable wide elastic bands at each hem with silicone grippers to keep them in place.
The knee pad retails for $84.99 and comes in S, M, L, and XL sizes and is certified to EN 1621.1.
For further information refer to dainese.com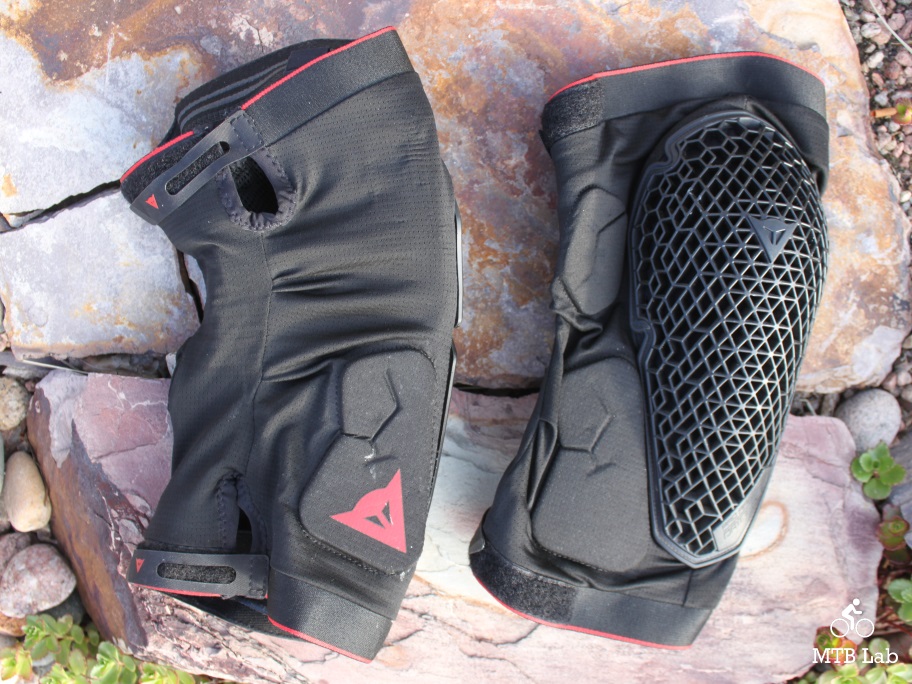 Features
Pro Armor utilizes a Carbon elastomer material, and upon impact, its nanometric structure disperses impact energy over its surfaces extremely efficiently, and it converts that energy into heat and dissipates it through the material itself. They use fractals in the Pro Armor design to create a dynamic geometry that offers protection and comfort simultaneously. The denser structure along the center of the knee cap extends dynamically into a more open structure on the sides, further reducing the thickness and weight of the protector while maintaining its high performance, along with providing additional comfort and conformability to your knee. The dynamics of the fractal honeycomb provide a highly-breathable structure, with air spaces that widely cover the surface area of the protector offering substantial airflow between the inside and outside environment with enormous benefits for body heat regulation. The preformed 3D shape keeps the knee pad in place, and the Pro Armor is backed internally with a breathable cushioned memory foam for improved comfort and wearability.
The body of the pull on armor uses a highly breathable mesh material for comfort, snugness, and fit. To provide fine tuning for different leg sizes and shapes, they feature wide elastic bands at each hem with adjustable Velcro closures along with silicone grippers to keep things in place. On each side of the armor is their Crash absorb pads for additional protection and safety.
Highlights:
Extra wide elastic bands with silicone grippers
Crash absorb soft memory foam
Jersey hole highly breathable, run-resistant mesh
Pro Armour knee pads
Crash absorb side pads
Certification: EN 1621.1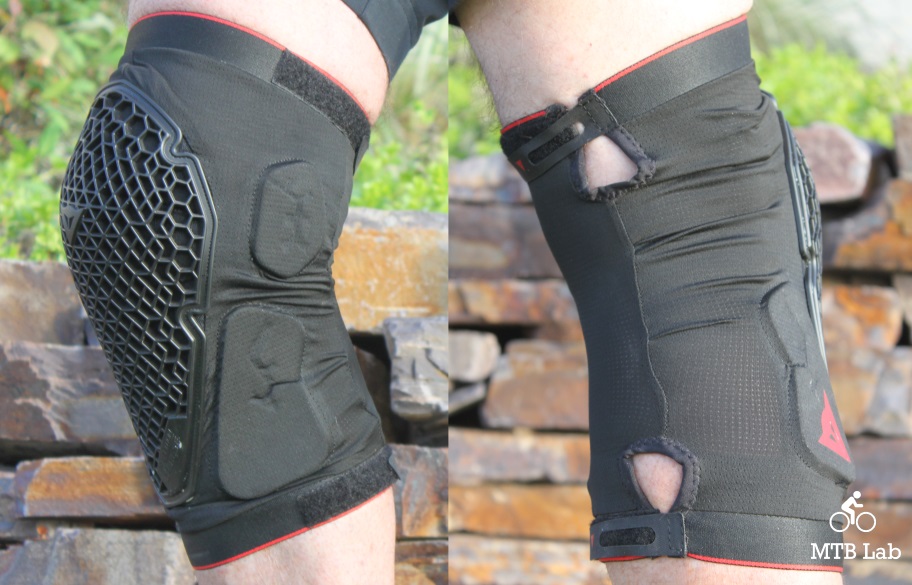 Impressions
The Pro Armor knee cup utilizes a pre-curved 3D design for better fit and function, and keeps them in place during a crash, tumble and while pedaling. The front fractal Pro-Armor provided a decent amount of ventilation and air movement due to the perforation of the honeycombed design, and even with its internal cushioned memory foam backing, they didn't feel toasty. The open weave material of the main body provides superior ventilation and comfort, so I didn't feel like it got very damp, even after a long ride. The Pro Armor material and its fractal design offered better protection and shock absorption during my few tumbles that I had, though they aren't meant for full on downhill use. The Crash Absorb side pads have one outer pod and two inner pods which offered increased impact protection, and they were especially functional when taking a sliding digger during a crash or hitting your top tube of your bike with your knee. One issue that does happen is that dirt can get lodged into the honeycombed Pro Armor lattice, though it was never that bothersome and didn't cause any problems with their protection characteristics.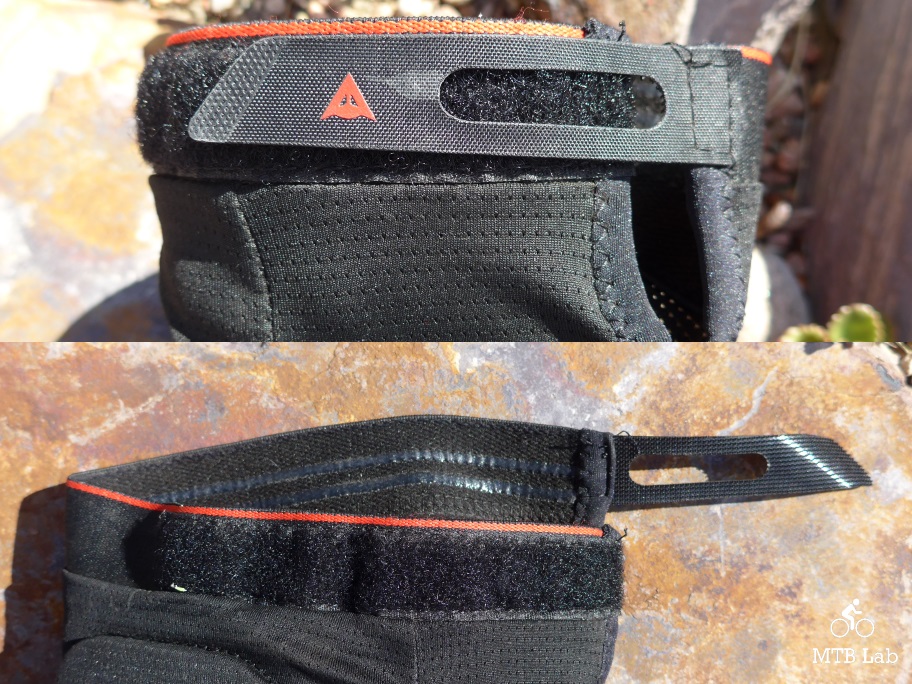 The pull on armor has comfortable elastic cuffs at the top and bottom with wide silicone gripper to help keep them in place, though after long pedaling sessions the top liked to droop downwards slightly ( shift and slide), though not enough to lose coverage during a crash. The Velcro adjustments at the top and bottom offered lots of fine tuning, but the edges of the thin straps were sharp and could cause discomfort if they weren't properly aligned, so I'd like to see them use a padded or softer strap system or design.
They haven't shown any undue signs of wear and tear and have been extremely durable, and even with my occasional washing and drying of them and lot's of crashes, though there is just some minor pilling on the mesh on the inside of the armor.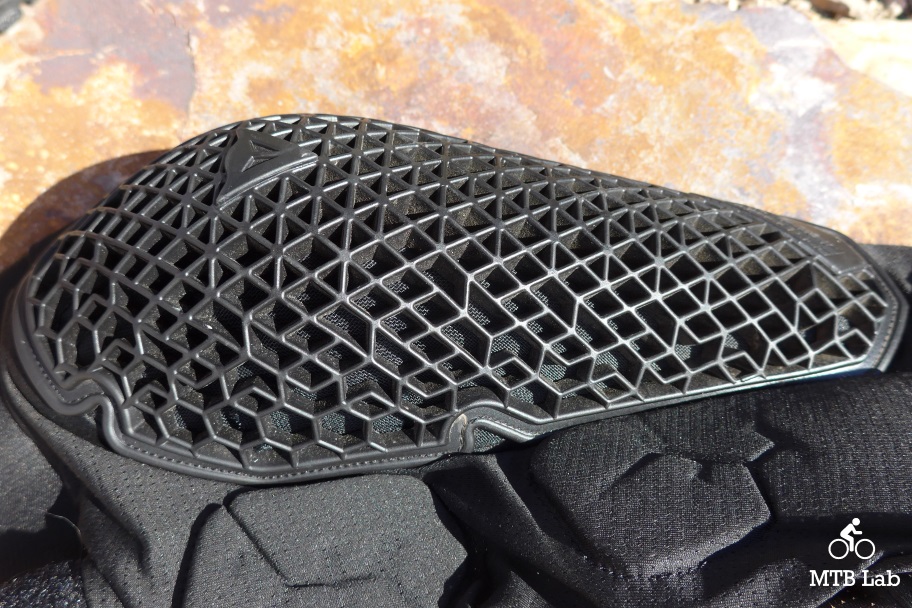 Bottom Line
I liked the protection the Trail Skins 2 knee soft armor offered and on my occasional mild crashes they provided excellent energy absorption with minimal injury. They pedaled well, though I found the back section of them to be a bit loose and baggy and I would have liked a snugger fit. The Velcro adjustments at the top and bottom offered lots of fine tuning for micro fitting and variable leg sizes, but the edges of the straps were somewhat sharp and could cause discomfort if they weren't properly aligned. I didn't find them overly hot, even when it was sweltering out, and they felt more like I was wearing a pair of knee warmers. The pre-bent shape of the knee cup and the silicone grippers on the hems kept them in place without any undue movement.
I found them to be comfortable and flexible and breathable, and the innovative Pro Armor with the fractal design provided crash worthiness and impact absorption during my tumbles and fall over's and crashes, and I didn't suffer any unnecessary injuries, which highlights their adequate protection.