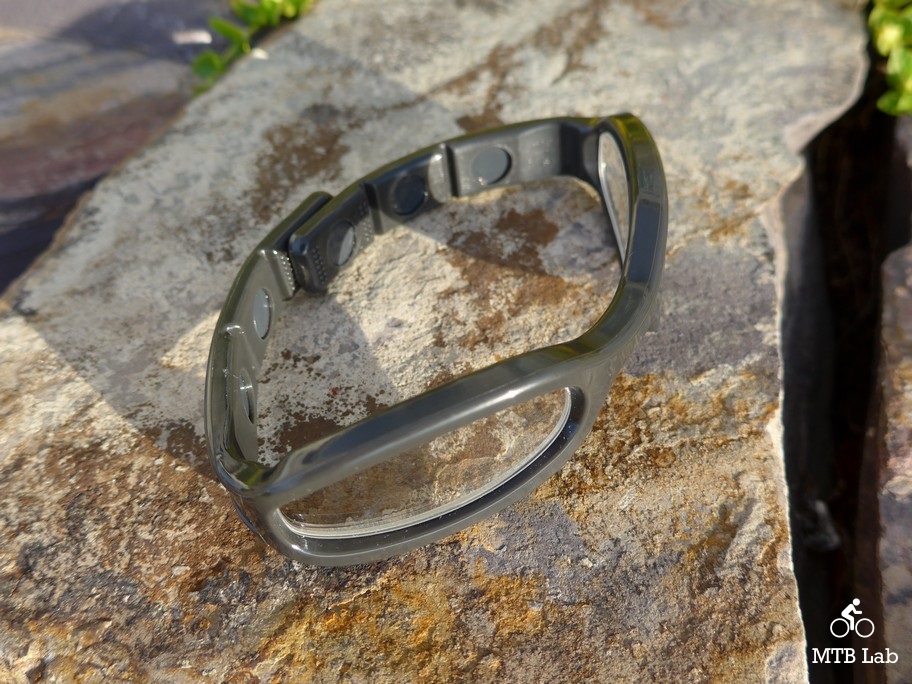 Anyone who needs reading glasses knows how frustrating and challenging it is to lose the ability to see or read things close-up. Everyday activities that most take for granted, such as texting, shopping, reading a label, or perusing a menu all become impossible unless your reading glasses are easily within reach.
Off the Cuff Optics' WristReader is a revolutionary, new reading bracelet which enables you to keep your reading glasses conveniently, comfortably and stylishly on your wrist, close at hand, all day long. It is always within reach. No other glasses on the market today feature WristReader's unique "face to wrist" interchangeability.
The soft, flexible frame has no temple hinges, no nose clips or pads, no traditional temple arms and no ear pieces that reach all the way around the ears. Instead, WristReader's frame is one continuous form with ends that terminate at your temples, exerting just the right amount of pressure required to sufficiently and comfortably stay in place across your face.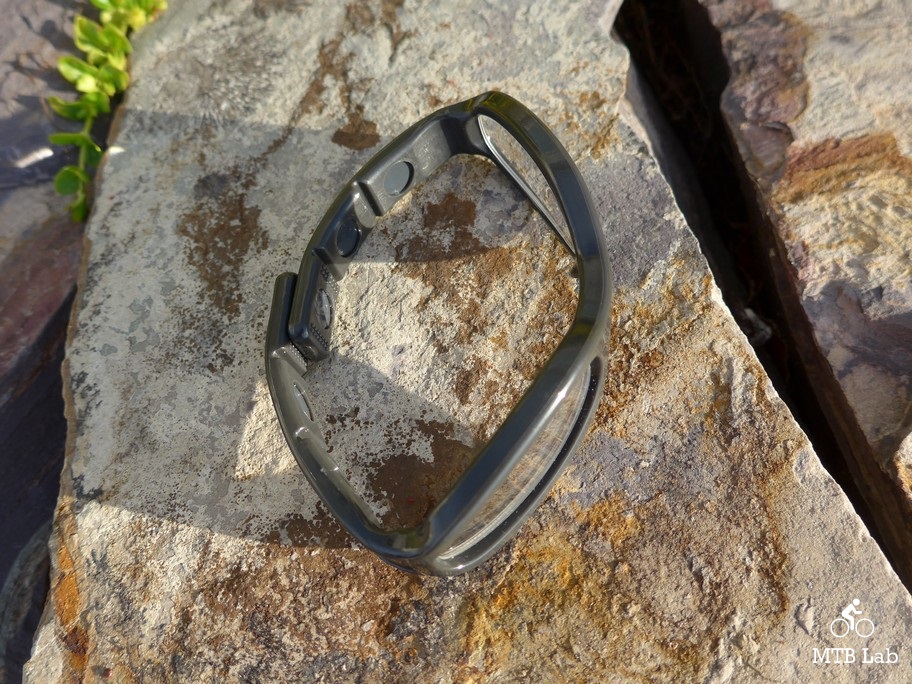 When you don't need them for reading, simply wrap and snap them around your wrist, (or purse strap, backpack or briefcase) and they're quickly secured with our unique + proprietary magnetic clasping system (patents pending) providing a choice of 3 sizes. The lenses are polycarbonate, optical-quality, custom beveled lenses with a scratch resistant coating, and are currently available in +1.50, +2.00 and +2.50 magnification powers.
Wristreaders fit small, medium and large wrists up to 7.5 inches in circumference, come in Amber, Aquamarine, Graphite, Hot Pink, Key Lime Green and Sienna Orange and retail for $49. WristReaders are designed, manufactured and assembled in the USA and contain neodymium magnets and should not be worn by anyone with a pacemaker or similar medical device.
For further information refer to wrist-readers.com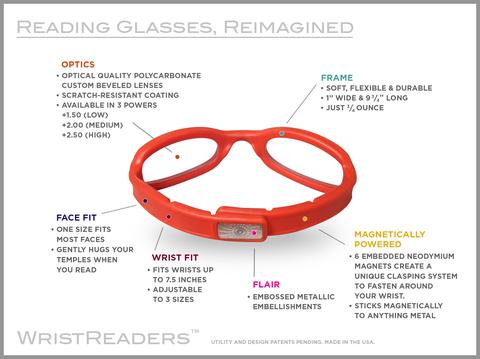 Thoughts => They quickly wrap around your wrist or attach to a hydration pack. They're tough and small so you can stick them in their soft stuff sack and place them inside your pack and bring them with you on a bike ride until they're needed for reading or maintenance/repair work. Plenty of us are moving on in age, and it's getting harder to read things or for us hardcore people, it's working on small bike parts on the trail for repairs and maintenance. I think the wrist readers would be ideal for biking, hiking, outdoor concerts, etc. It took me a few times to find the proper spot for my face to use the Wristreaders comfortably, but once there they worked just fine. I wouldn't obviously use them for reading a novel, but for short term use they're more than adequate, and it's nice always to have something you can use to read the small print and work on bike parts handily around.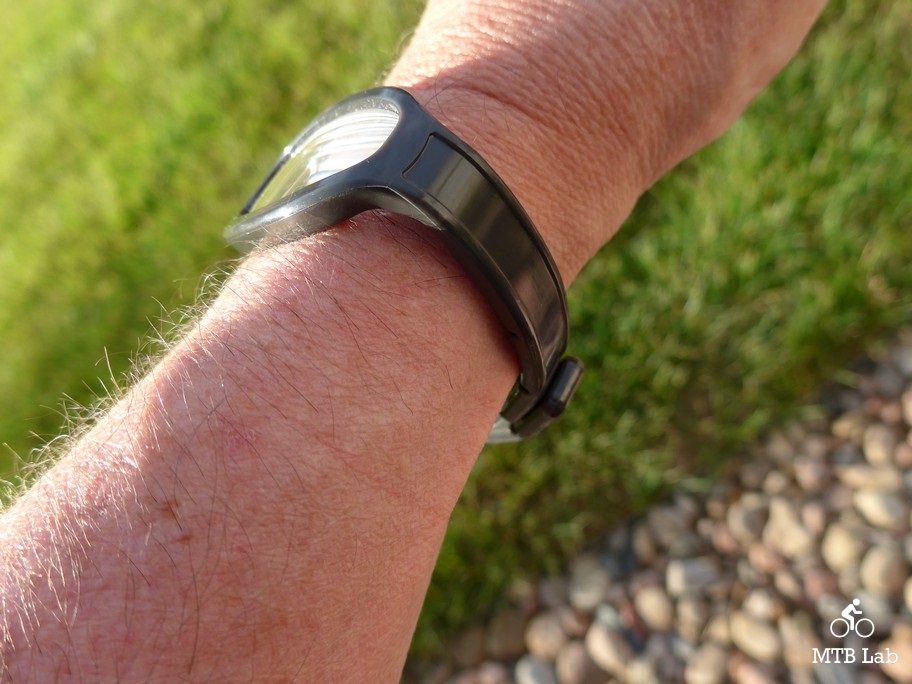 Wrap
Wristreaders' proprietary magnetic clasping system allows you to quickly + easily fasten them in 3 different sizes. Or, wrap them around your purse strap, briefcase or gear shift. They stick to anything metal too!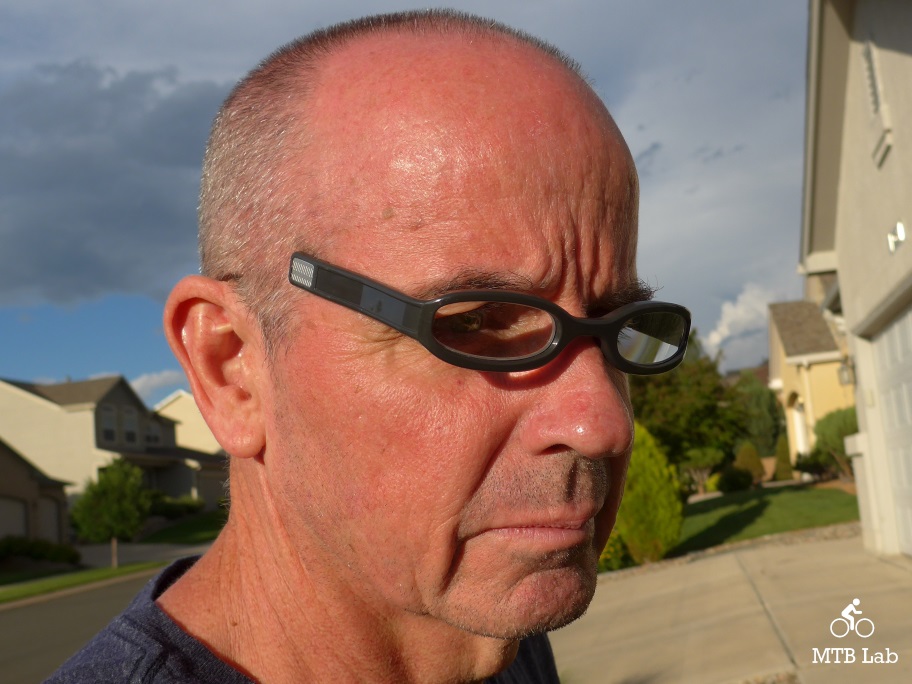 Read
Sleek + stylish, Wristreaders gently hug your temples for reading. You'll peer through optical-grade polycarbonate lenses, with a scratch-resistant coating. Choose from 3 powers: +1.50, +2.00 and +2.50.