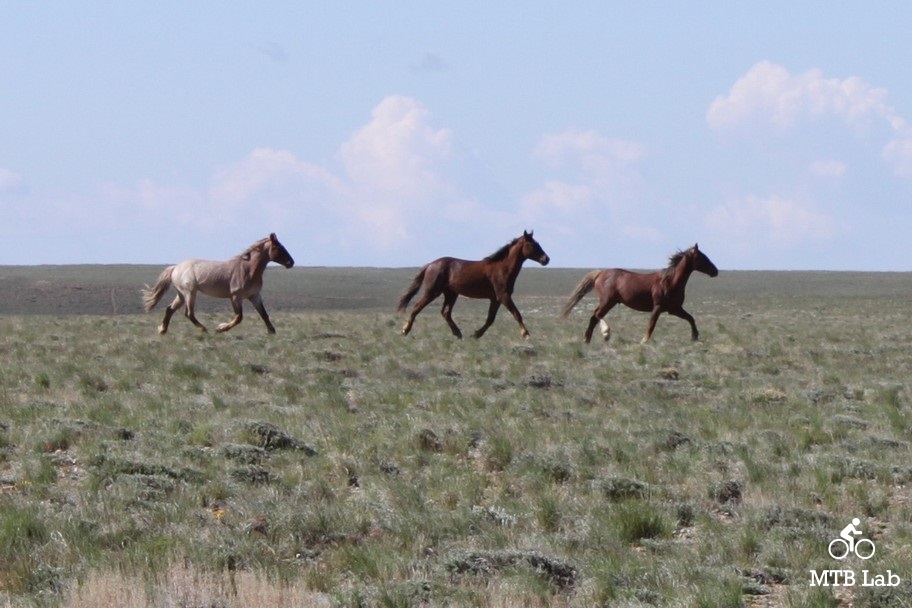 Sweetwater County is conveniently located in southwestern Wyoming off the I-80 corridor and along the popular travel highways of 191 and 530 in Flaming Gorge Country. It's 5 hours from the Denver Metro area and 3 hours from Salt Lake City, making a likely location for recreational activities. Sweetwater County has some incredible single-track trails just waiting for the mountain biking adventures, so come check out a new mecca that is still under the radar!
Rock Springs – Day 1
Jason Medlar owner of 'The Bike and Trike' store in Rock Springs gave us a guided tour of the Wild Horse Loop Road, pointing out historical and geographically highlights of the area.  We got lucky and saw a couple of Wild Horses, which we walked and biked up towards, but they always kept a buffer zone between us and would trot off when it was breached.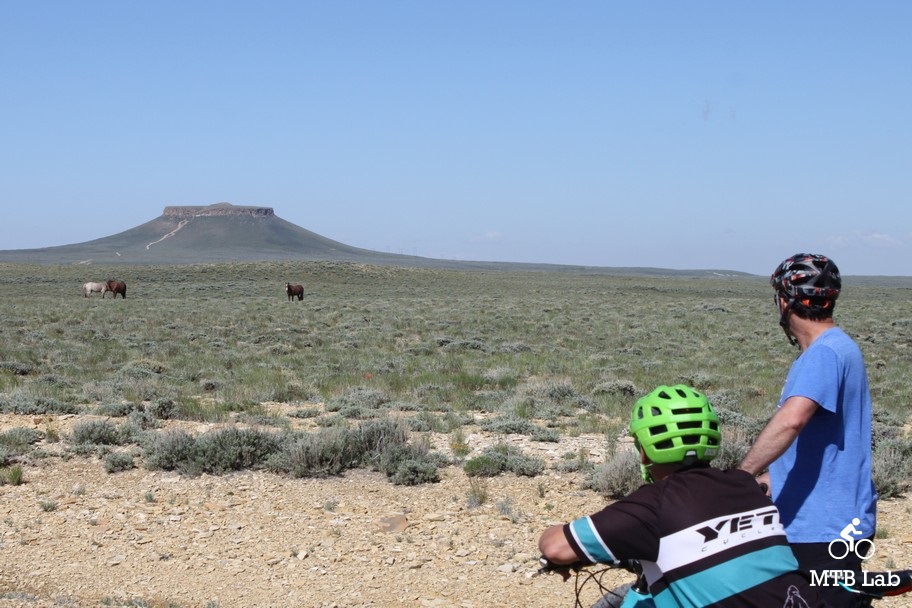 The horses reside in the White Mountain Wild Horse Herd Managment Area, which is 392,000 acres of public and private land managed by the BLM. The horse herd is culled once it reaches 250, with the excess going to an Adopt-a-Horse program.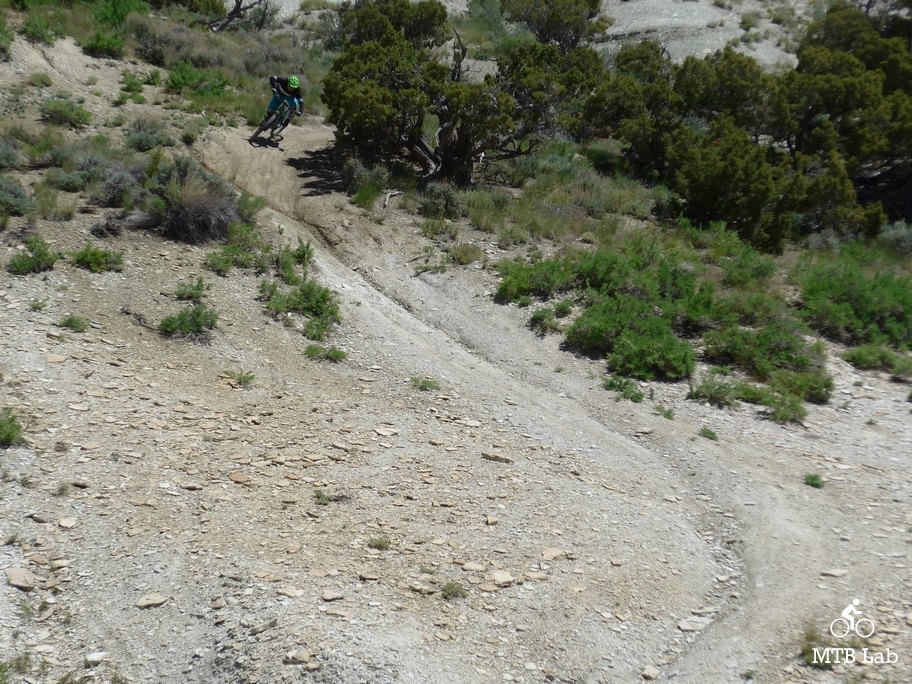 Jason then took us on a short bike on a trail by White Mountain that was just above town, which had the very Western Desert feel and look to things, even though there was still patches of snow in early June in certain gulleys.
We also got a guided tour of the historical section of downtown from David Tate. Lot's of interesting architecture and history of Rock Springs, which was initially focused solely on Coal mining. Many nationalities worked the coal mines, including English, Welsh, Chinese, Finns, and Scandinavians.
Although Rock Springs only has a population of 19,000 people, it has 21 bars!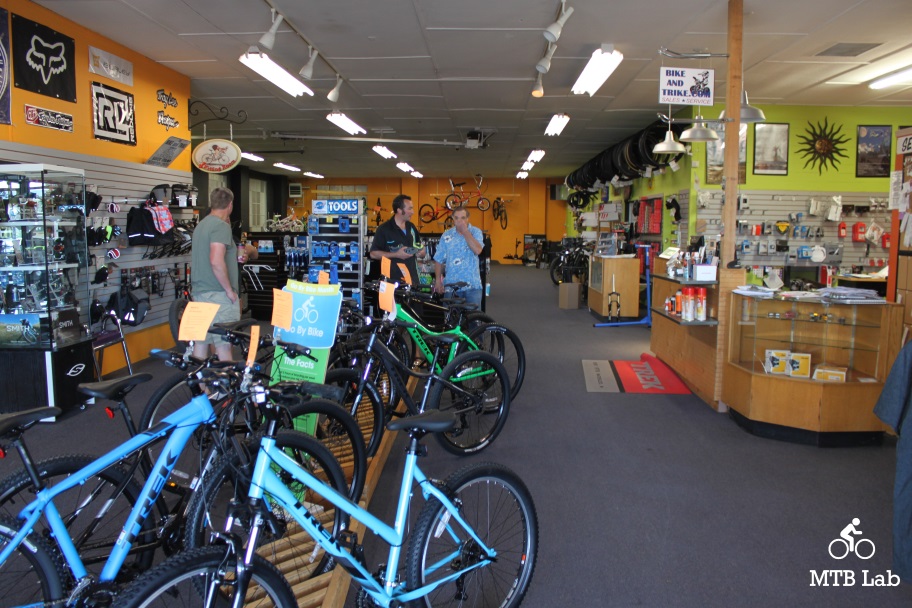 The Bike and Trike store has a great selection of bikes and excellent service and for the coffee junkie, they have the Java Peddler coffee shop inside the store.
Per their website: "We are a quality bike shop that focuses on Trek Bicycles, Electra cruisers, and Haro, Subrosa, and Sunday BMX bikes. We offer professional bike repairs, great customer service, and if you're thirsty drop by the Java Peddler on your way in and pick up a coffee or smoothie."
Highlights to Sweetwater County Wyoming
Wilkins Peak: Just named the #1 single-track trail system in Wyoming, Wilkins Peak Tail System is high-desert riding at its finest. This area offers lots of choices for riders at all skill levels, from beginner to advanced.
Wild Horse Loop Road: This stretch of trail offers the best shot at viewing the wild horse herds that call Sweetwater County home.
 Website: www.tourwyoming.com