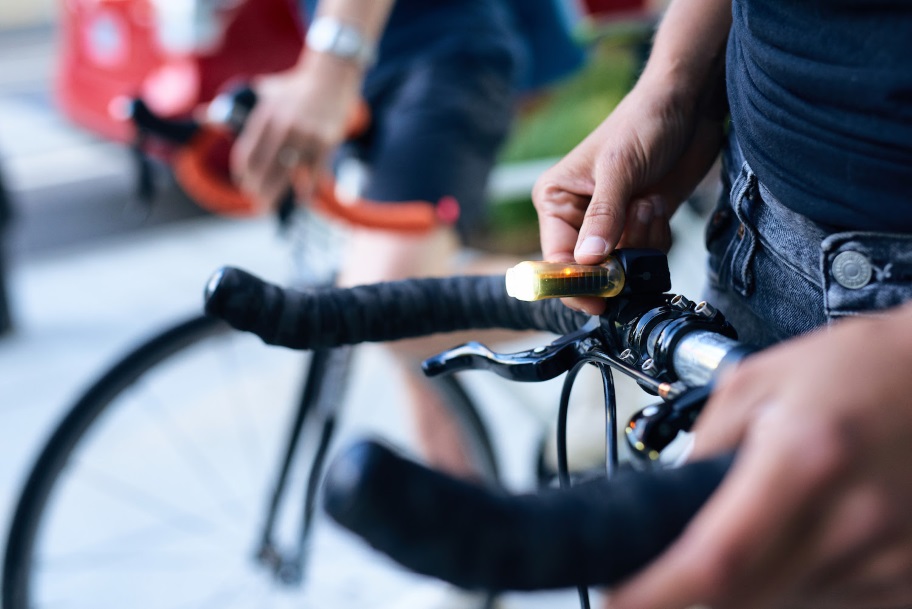 Light & Motion Gets Smart with the New Vibe Series, a Revolutionary Approach to Bike Lights
– Featuring smart sensors that auto-detect motion and light levels, providing effortless safety –
Light & Motion has launched the new Vibe series of commuting and urban lights which feature an innovative and revolutionary approach to how a rider interfaces during bike light use. The Vibe suite feature button-free head and tail lights that utilize smart sensors that detect motion and light levels, providing effortless safety. They're also made from a plant-based, bio-renewable material that is completely waterproof.
Press Release
Marina, CA, August 22, 2017 – Light & Motion, the premier US manufacturer of performance bike lights, has announced the launch of the new Vibe series, a completely new lighting concept built around delivering effortless safety to urban riders.
The revolutionary, button-free Vibe head and taillights feature smart sensors that recognize motion and automatically turn on and off, with a powerful, variable pulse that's designed for maximum traffic visibility both day and night. The Vibe Pro HL (headlight) senses ambient light and knows to pulse in the daytime and run steady at night.
Vibe is extremely easy to use. The light secures to a handlebar or seat post with a quick quarter-turn lock, and locking in the Vibe activates the sensors. The cable-free design means the USB blade directly plugs into any USB port and charges in a mere 2 hours.
"Bike lights are great when properly used, but there is a lot of room for error. People forget to turn them on, and can't tell when their batteries are almost out. Lights can be a pain to take on and off to charge, and many have crazy flashing patterns that make you less safe. We decided to develop a revolutionary bike light that solved these problems," said Daniel Emerson, Light & Motion CEO.
Bike lights are shown to reduce daytime accidents over 30 percent. "SafePulse" is the safest beam of any light on the market. The beam pattern was designed to maximize biker safety based on the Wells Florida Highway Patrol Emergency Lighting Study. The study shows how to best alert the driver of a cyclist's presence and accurately gauge a safe overtaking distance.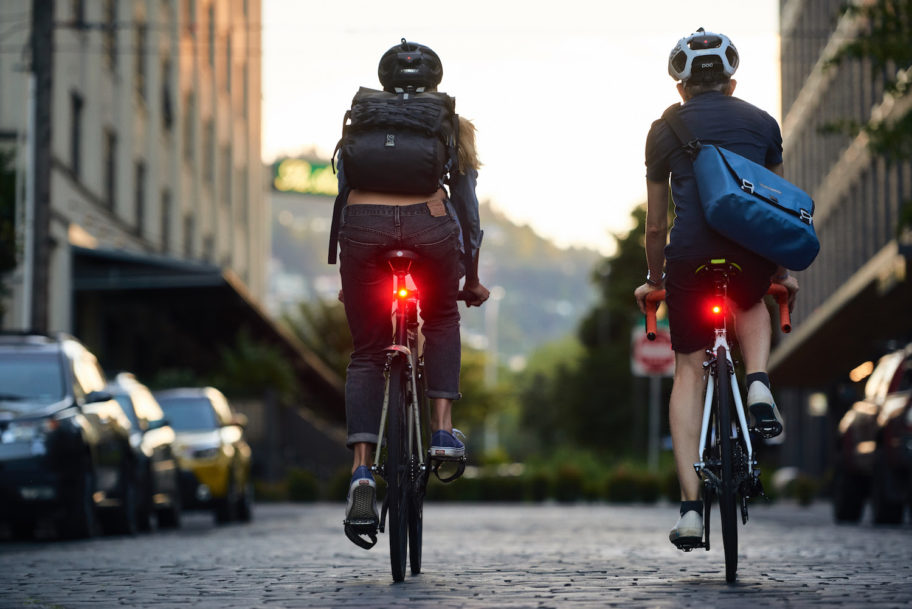 The Vibe solves other common issues as well. Some bikes don't have enough room on their seat posts for mounting a taillight. The Vibe Pro TL's low-profile mount fits in less space than conventional seat post-mounted tail lights, leaving more room for saddle bags or short seat posts.  An optional seat rail mount takes this one step further allowing the light to be mounted directly under the saddle with angle adjustment for increased visibility or if using a wide aero post.
Like Light & Motion's other bike lights, the Vibe series is completely waterproof. The certified IP67 rating allows the light to be submerged up to 1 meter without issue, equating to a light that will never fail a commuter in the worst of weather conditions.  Tested to withstand repeated 1-meter drops on concrete, Vibe is engineered with unmatched durability and long-term reliability – essential for the daily commuter.
"The Vibe is unlike any light on the market and represents a huge leap forward in the bike light category. Vibe defines convenience and effortless safety for urban riders," noted Emerson. "It's simply the smartest commuter light out there."
The Vibe Series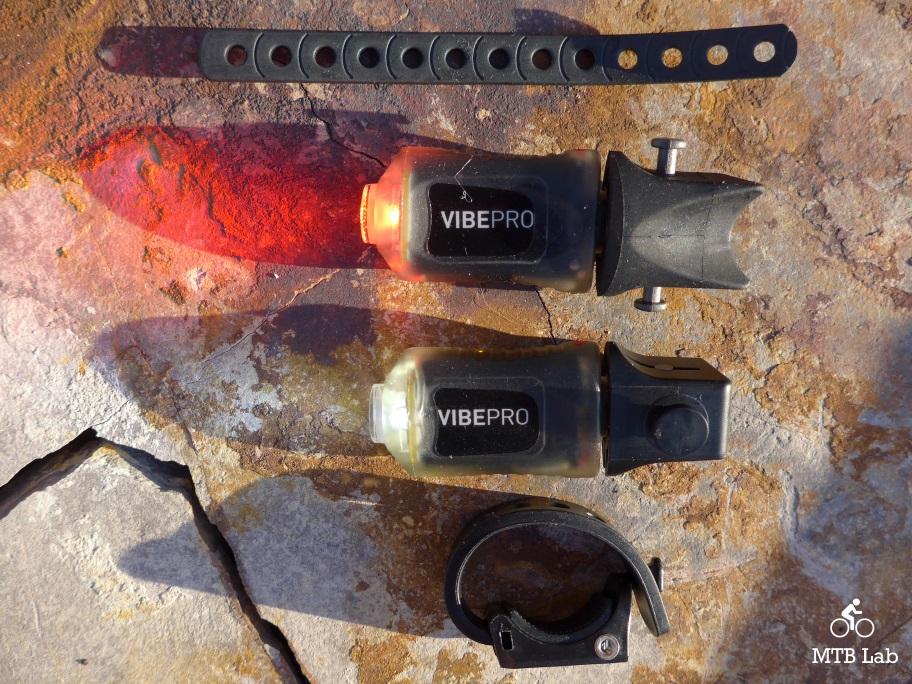 Vibe Pro HL (headlight)
250 Lumens SafePulse (200 lumens night mode)
6-hour runtime day mode (2-hour runtime night mode)
Auto Sense detects ambient light and automatically adjusts to the safest riding mode, pulsing in the daytime and remaining steady at night
Certified waterproof to 1 meter (IP67 Rated)
Low-profile mount
2.9" x 1.3" x 0.8" (3.4" x 1.5" x 1.1" w/mount)
30 grams
MSRP: $49.99
Vibe Pro TL (taillight)
100 lumens
6-hour runtime
SafePulse beam pattern
Certified waterproof to 1 meter (IP67 Rated)
Low-profile mount, optional seat rail mount
2.9" x 1.3" x 0.8" (3.4" x 1.5" x 1.1" w/mount)
30 grams
MSRP: $59.99
Vibe (taillight)
50 lumens
12-hour runtime
SafePulse beam pattern
Certified waterproof to 1 meter (IP67 Rated)
Standard mount
2.6" x 1.3" x 0.8" (3.1" x 1.5" x 1.1" w/mount)
30 grams
MSRP: $39.99
Learn more about Vibe smart bike lights at www.lightandmotion.com/getvibe.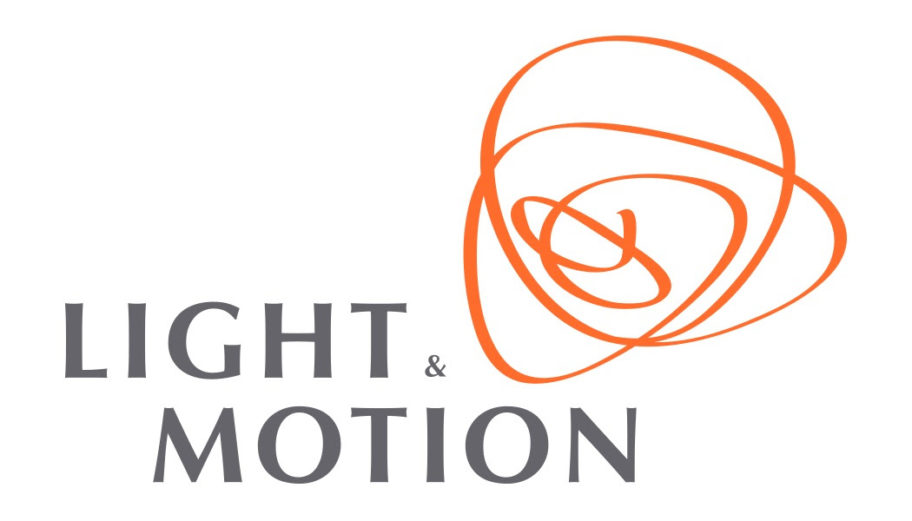 About Light & Motion
Based in Marina, California, Light & Motion designs, tests and builds its LED bike, underwater, camera and outdoor personal lighting systems at its LEED-certified headquarters. Beyond bright, we are Progressive, consistently delivering the most innovative, powerful, lightweight lights on the market. We are Waterproof, the only brand who can claim all our new lights are fully submersible, meeting the IP 67 testing protocol, thereby eliminating the leading cause of bicycle lighting failure. And we are Makers, the only lighting brand to build all our products in the USA. Light & Motion products come with a two-year enhanced guarantee. Bike shops across the US nominated us at Interbike for best customer service and best consumer value in 2015.