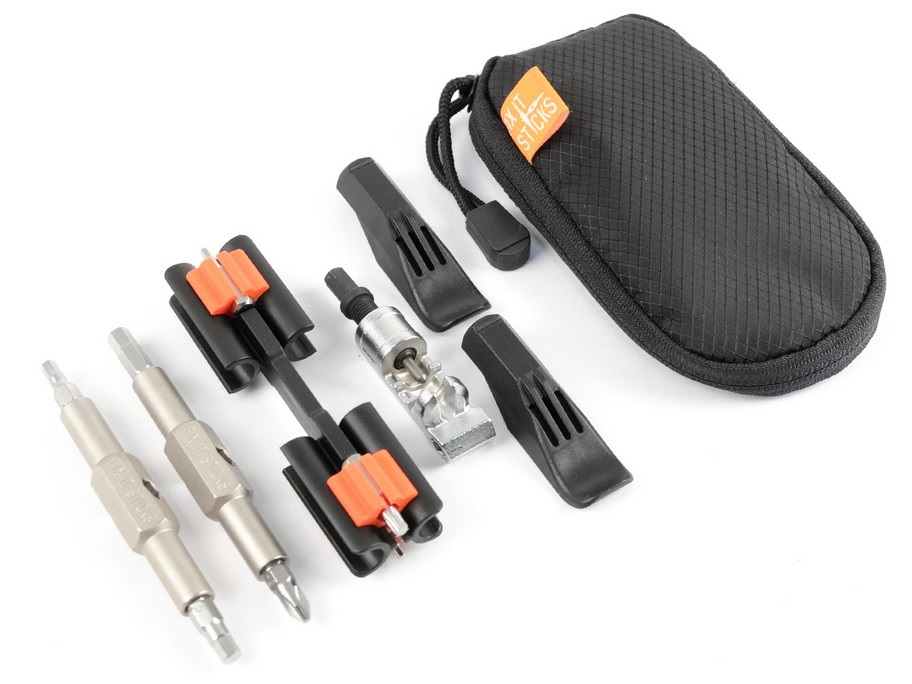 For the 2018 season Fix It Sticks has several new tools and accessories, including kits for Mountain Bikers and Commuters. They're also releasing the trick Chain Breaker, Tire Levers, and a 15mm Wrench, all of which interface with their innovative and highly functional Fix It Stick tool. For organizational purposes, they have the Replaceables Clip that can hold eight bits, and two Replaceables Fix It Sticks.
For further information refer to fixitsticks.com
Kits
The kits are packaged for commuters and mountain riders currently, though more may follow. It utilizes a soft clamshell bag designed to carry everything you need on the road or trail. They created functional and practical kits for real-world and on trail use. You can also carry C02, patch kits, etc. in the bag if desired. The mountain bike kits include the bag, and two Replaceables Fix It Sticks tools, a chain breaker, eight bits, two tire levers and a Replaceables Clip.
Thoughts => I like the look of these new kits, since they contain a useful set of tools, and you can keep everything handy and readily available in the bag. The Mountain Bike version provides the excellent Replaceables Tool, Tire Levers, the new Chain Breaker and a Clip all of which make for a complete and functional package.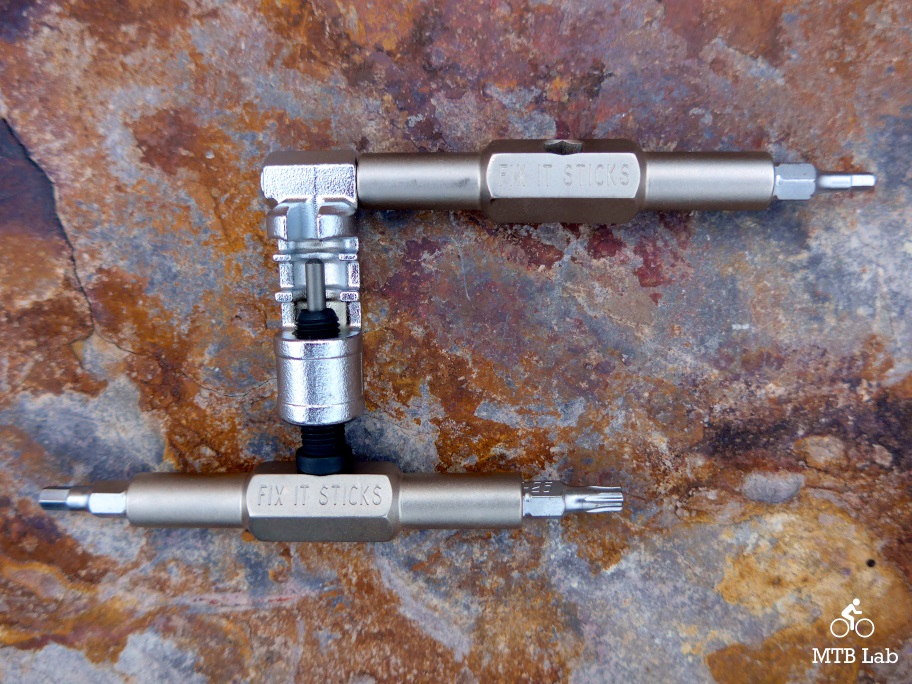 Chain Breaker
A unique and innovative design allows for the chain to be held securely while pushing out the pins and its compatible with 9,10,11 and 12-speed chains. The extremely compact design furthers their ability to create small, custom toolkits for cyclists of all types.
Thoughts => I used the chain breaker on a SRAM 12-speed chain, and it was simple to use, and the rivet popped out with minimal effort, greatly due to the leverage you can apply via the t-handle design. I always carry their Replaceables Tool on my bike rides, but I also need to bring along a redundant multi-tool with a chain breaker for emergency purposes. With this new tool, I can drop the other backup entity and just use their product suite entirely, saving some weight and headaches. Sweet!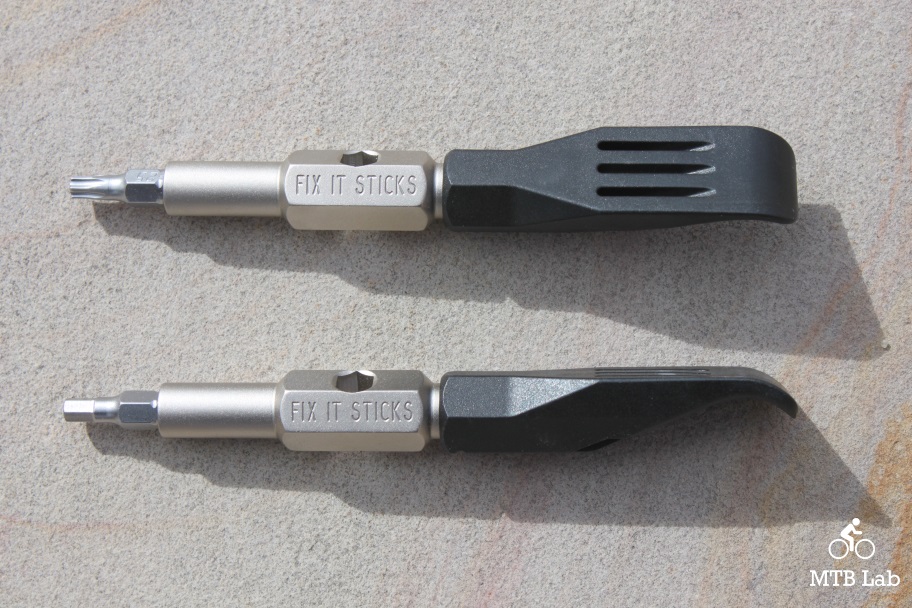 Levers 
Excellent leverage! Composite/carbon friendly body that utilizes the steel shaft of the "Replaceables" and the "T-Way Wrench" for incredible strength. They are SUPER compact too to save space in your kit.
Thoughts => The tire levers offer plenty of leverage and strength and aren't like the typical flexy levers you usually carry and find in your bike store.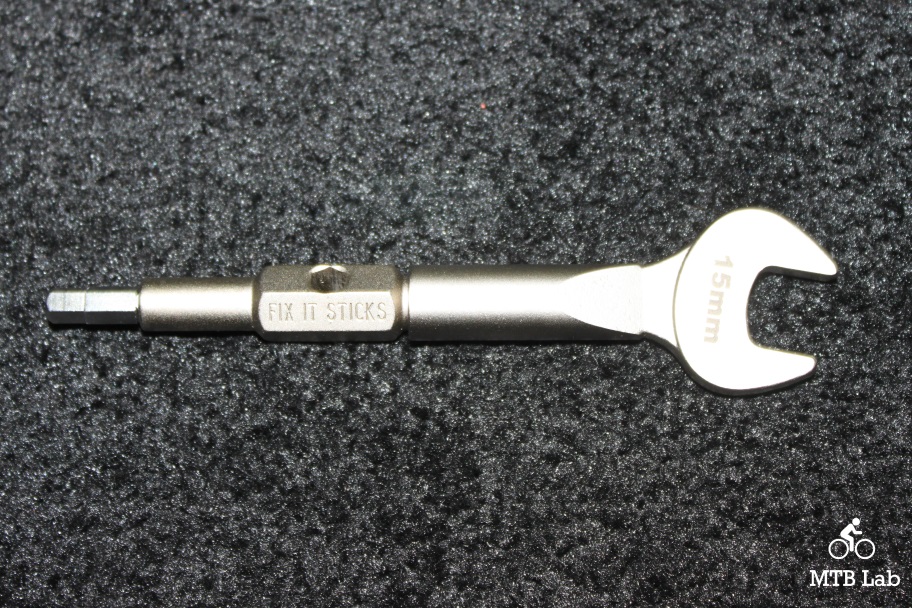 15mm Wrench
The Wrench is perfect for commuters bikes, pedals, etc. The wrench is extremely robust and proven in the field as a life saver. The space-saving design is similar to our approach on the Levers, small package delivering significant results.
Thoughts => It quickly snaps onto the end Fix It Sticks and will provide a commuter and others users a functional pedal extraction wrench.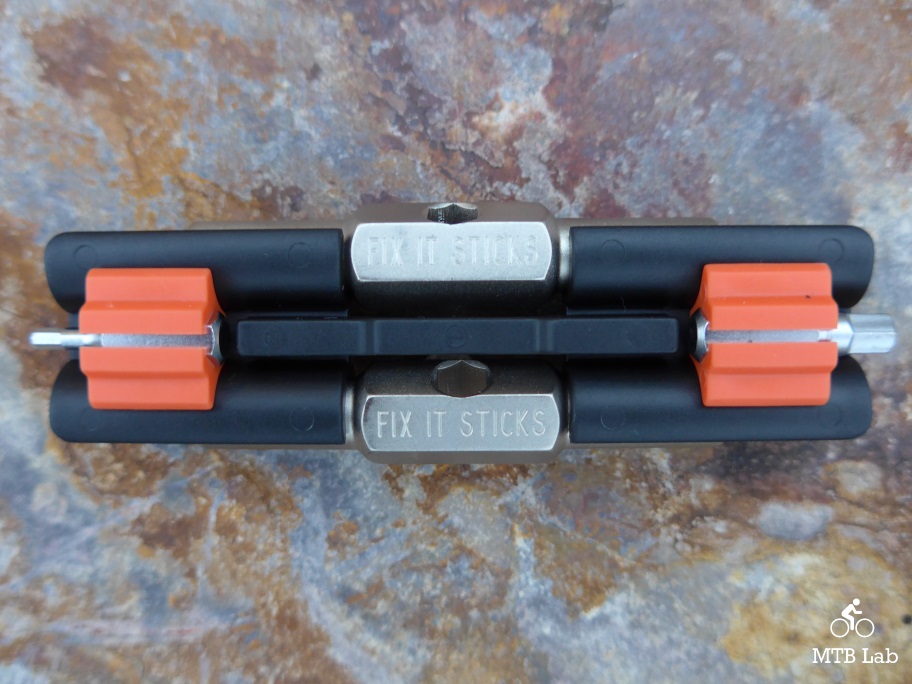 Replaceables Clip (8-bit holder)
Building off the popularity of their Cage Clip, they created a handy storage clip system to keep all the bits needed for long days in the saddle in one easy to access location. The design offers huge space savings, and the Replaceable Clip keeps the bits stored securely and quietly in your pack or our kits. Designed to hold 8 bits and two Fix It Sticks tools.
Thoughts =>  It was relatively easy to extract the extra bits from their orange rubber holders, and the plastic main body held everything securely together. Another simple but practical design innovation from the company.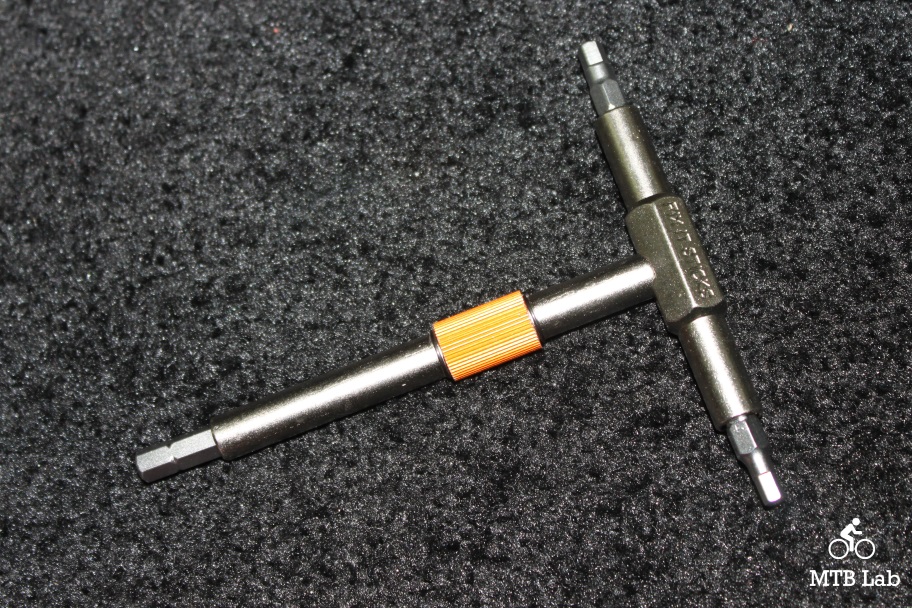 T-Way Wrench
The wrench is permanently secured in the T-shape for those who want a shop tool experience. It will save you money, time and space. The T-Way Wrench offers replaceable bits on all three ends. Two short sides allow for fantastic leverage. The longer end with the proper T-handle provides exceptional reach, and it's the main one I tend to use. Torque or access, it's your choice. This year they have added a permanent and integrated metal spinner (orange). Instead of the typical one that uses a cylinder held in place by o-rings, which always seem to move when you are utilizing.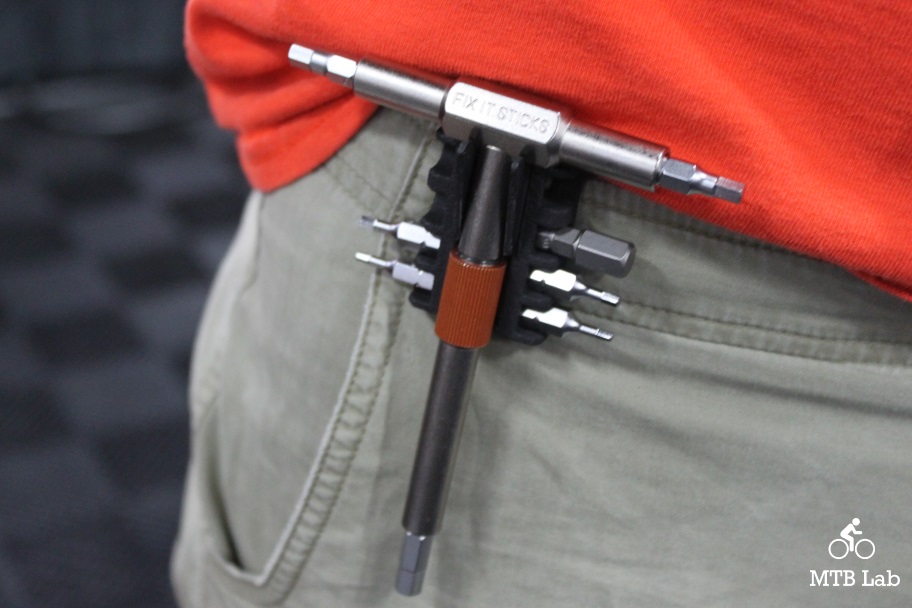 They were also working on a beta tool holder that would attach to your pants, shorts or shop apron. The plastic holder can store several bits and the T-Way Wrench, providing quick access to the tool and bits anywhere you are working on a bike. The T-Way easily snaps into and out of the holder making for a highly functional entity.
Some topics were covered earlier, refer to Fix It Sticks 2018 Tool And Accessory Preview