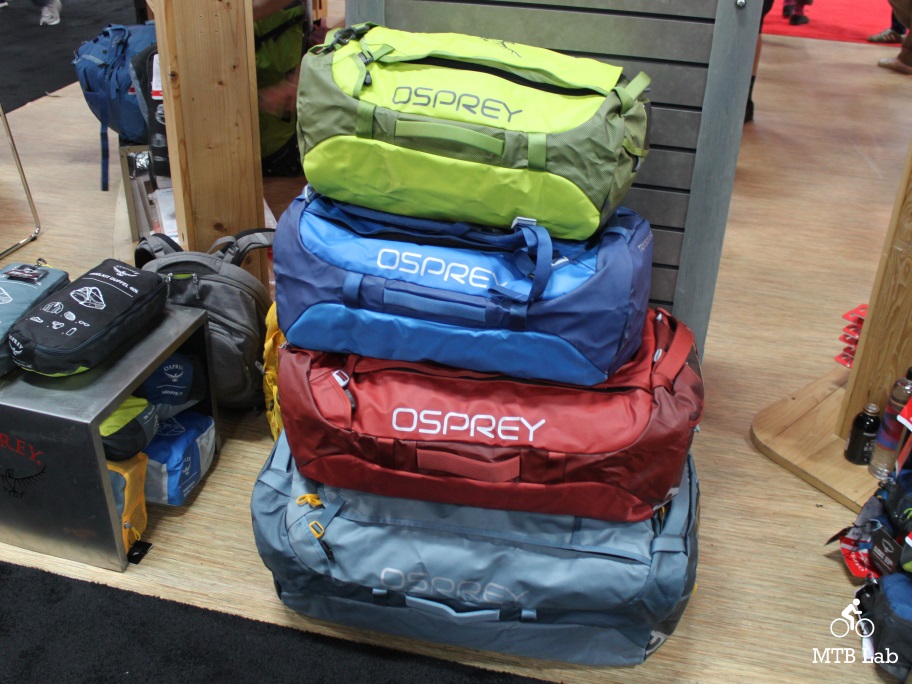 For this season, Osprey has the rugged and weather resistant Transporter Duffles, Landyachtz has the moldable Reform Saddles, SILCA has the trick TATTICO Bluetooth Pump which works via your smartphone and the gorgeous T-Handle Folio and HX-ONE hex key toolsets, and lastly, Showers Pass has the Crosspoint Waterproof Gloves and Socks.
Osprey Transporter Duffels
The Transporter packs are at home in the beds of dusty and dented pickup trucks, tied to yaks on faint footpaths, under your bed or in your garage and everywhere in between. From loading a few racks of cams for trips to the Creek, organizing your gear library at home, or packing for the biggest trip of your life, the Transporter Series will take you there, and bring your gear back safe. They come in 40, 65, 95 and 130-liter sizes and are built with ruggedly dependable weather-resistant fabrics. It utilizes dual-sided TPU coating inside and out, overlapping zipper rain flaps, four grab handles and a stowaway contoured harness and yoke system for comfortable backpack carrying.
Dual-zippered 3-D end pockets with overlapping rain flaps for quick access to smaller items
Four burly webbing grab handles
Eight side panel web lashing points securing duffel or attaching gear
Four lower web lashing points for securing duffels
Large, lockable U-zip access to the main compartment
Weather-protected main compartment zip path with overlapping rain flaps
Stowaway contoured harness and yoke for comfortable backpack carry
D-ring attachments for adding a shoulder strap (sold separately)
Internal zippered mesh side panel pocket
For further information refer to ospreypacks.com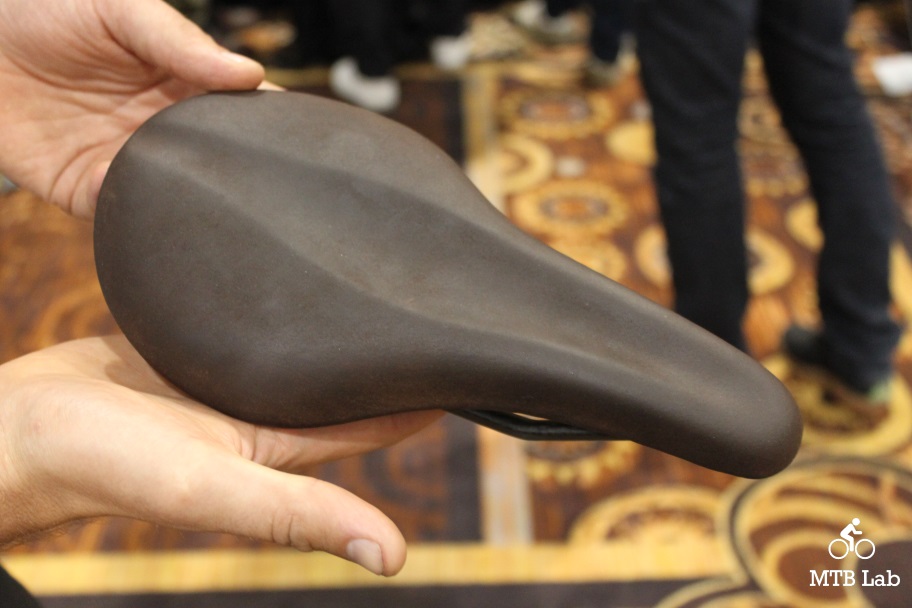 Landyachtz Reform Saddle
"Experience true comfort with the world's first fully custom heat-moldable bike saddle."
The Reform saddle uses your sit bones and unique riding position to create an amazingly comfortable fit, specifically for you. Molded at your local certified shop in under half an hour. Saddle pressure exists when your sitting position is not matched by your saddle's form, causing discomfort in your ride. Having a saddle that conforms to the contours of your sit bones reduces those pressures, enabling a more comfortable seated riding position.
The Reform saddle by Landyachtz is one of the best upgrades for any bicycle. Experience custom comfort that can only be designed with first-hand knowledge of your body and unique riding style.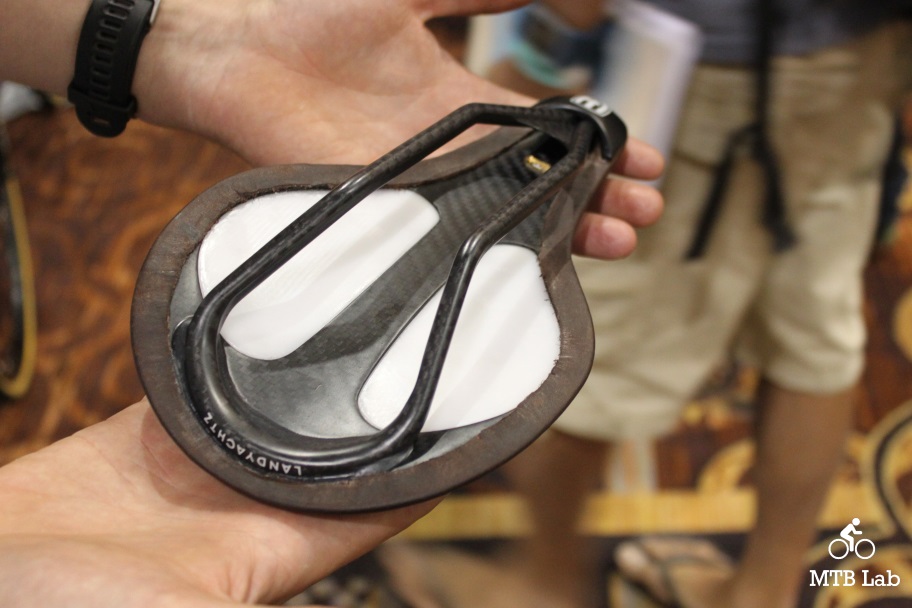 Saddle Construction
Every component of the Reform Saddle is hand-picked and designed for optimum performance.
Beeswax finish -From the apiary on the roof of the Landyachtz Head Office in Vancouver.
Genuine Leather- Provides the comfort and feel of a natural material that will age beautifully over time.
Proprietary Integrated Heating System – Heats the thermo-moldable aspects of the saddle so that the shell can form to the individual's anatomy during the fitting process.
Carbon Fiber Shell – Ultra-light durable framework for the saddle.
Carbon Fiber Rail System – Ultra-light, extremely strong, and flexible where needed.
For further information refer to landyachtzbikes.com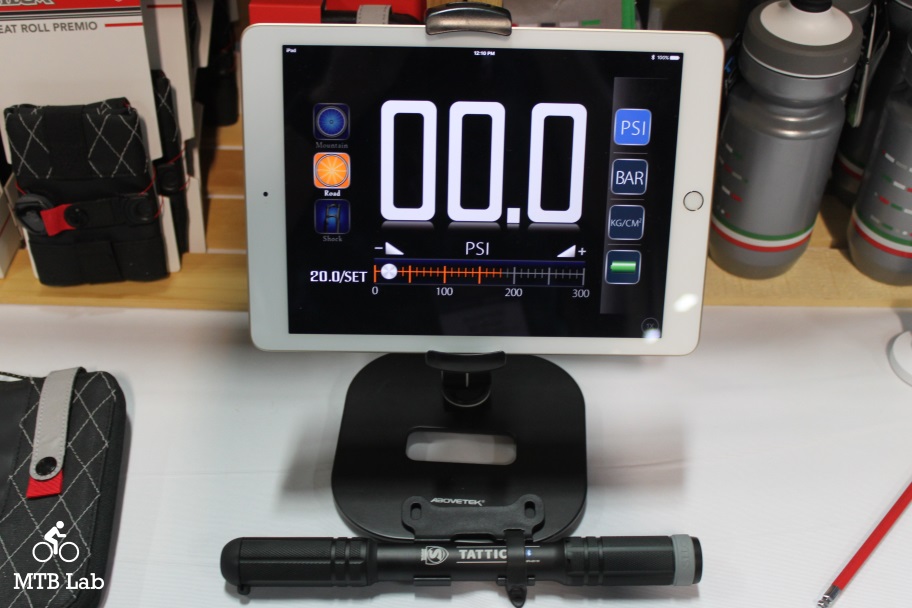 SILCA
SILCA TATTICO Bluetooth Pump 
SILCA has released the TATTICO Bluetooth Pump which provides air pressure gauge information on your smartphone wirelessly via the Bluetooth protocol. The TATTICO is a compact frame pump for roadside and trail repairs, and its reliable and efficient performance is now joined by an accurate method to verify the air pressure without the need for an additional pressure gauge. I always carry my iPhone with me and usually bring an air pressure gauge, and this innovative system means one less item to carry around. It's simple to use, just install their iGauge app on your iOS or Android smartphone, and the wireless TATTICO pressure gauge functionality is good to go. I'll be interested to see how it works at low pressures, for instance on my Plus tires, where getting it right at 15 psi works the best for me, but a finger squeeze is tough to verify if it's at 14 psi or 17 psi? Perhaps this pump is silly, unnecessary and extravagant but the geek toy and gadget junkie side of me is completely intrigued.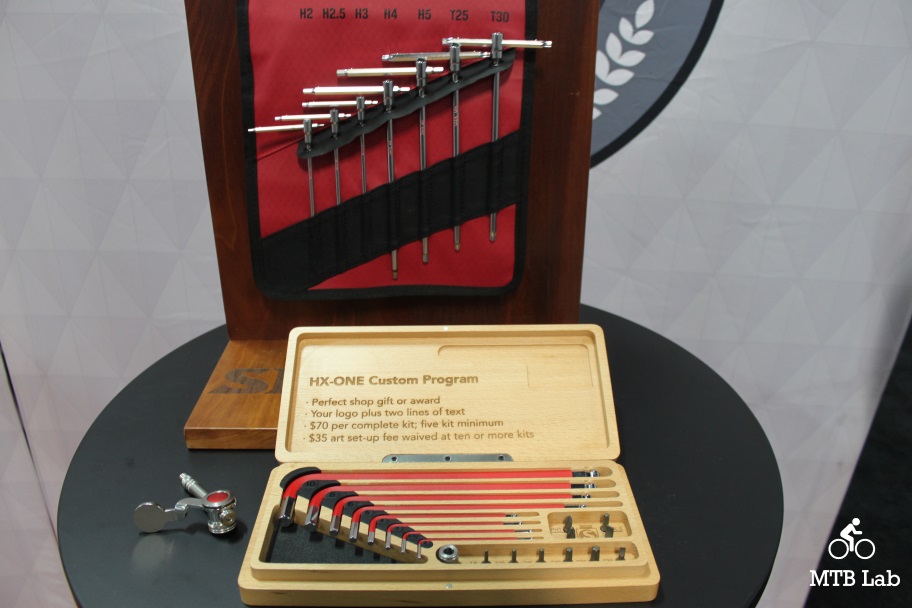 SILCA T-Handle Folio
The sliding T-Handle Folio is an essential hex set for the pro-mechanics toolbox. These tools combine fully forged single piece main bodies with sliding, oversized cross members featuring end stops. The T-Handles includes three position sliding cross bars allowing the tool to quickly move from high-speed spinning to high leverage. Unlike traditional sliding T's, these also detent in the center for greater control when spinning fasteners in or out at high speeds. The kit contains 2, 2.5, 3, 4, 5, 6, 8, 10mm and T25, T30 T-Handles in a hand-sewn waxed canvas folio bag for easy transport and storage. The 8mm has been specifically optimized for Pedal installation and removal, reducing overhang to an absolute minimum. The 10mm is designed for the Campagnolo Ultra-Torque BB bolt, with perfectly sized cross-bar length, as well as the addition of hard stops to prevent the fastener from freely sliding down the length of the tool during install
SILCA HX-ONE
The HX-ONE has quickly become an icon of the SILCA brand. Made of S-2 Steel, which yields stronger tools with much harder surfaces for prolonged tool life, the keys (2mm, 2.5mm, 3mm, 4mm, 5mm, 6mm, 8mm, 10mm) are then coated with thin-dense Chrome, a process generally reserved for molded tool components or optical grade surfaces. This coating provides the hardest, most dimensionally stable finish possible on each hex key. Finally, each tool is spray coated with a textured polymer finish for maximum grip and control. Included with the HX-One kit is the proprietary SILCA 17-4 Stainless Magnetic Adapter. The Adapter instantly turns the 6mm Hex Key into a ¼" socket drive which can fit any common ¼" driver Bit. Included in the kit are the 6 most common Torx sizes (T8, T10, T15, T20, T25, & T30), 2 Phillips Head and 2 Flathead Drivers.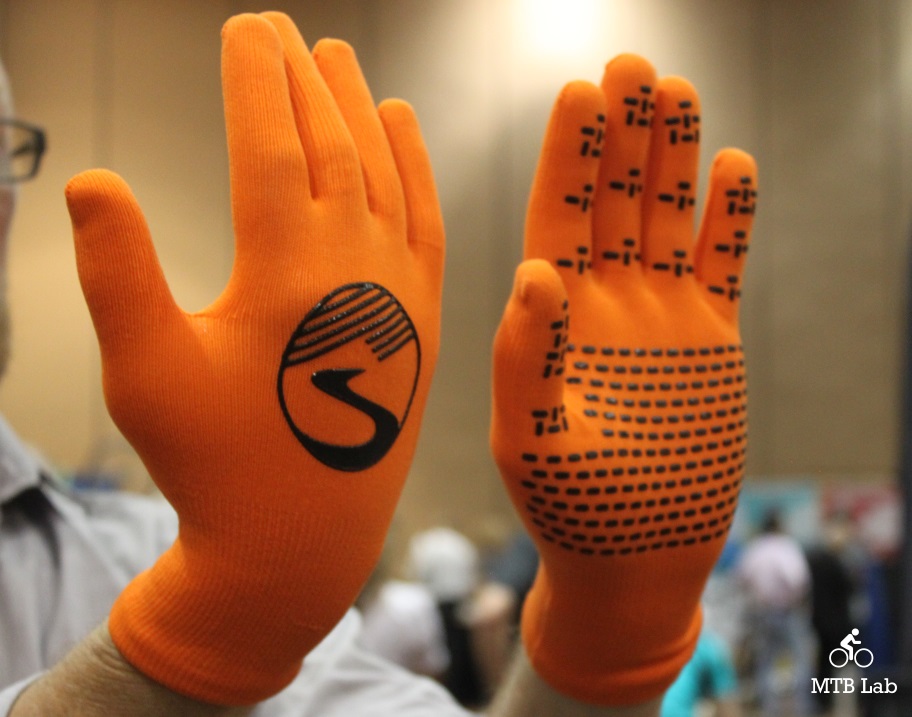 Showers Pass Crosspoint Waterproof Gloves and Socks
They were showing off their new Crosspoint waterproof gloves and socks. The gloves were very intriguing to me and would be very useful for rainstorms, hailstorms, and anytime you get caught out in inclement weather.  The comfortable and stretchy gloves feature a Silicone print on the palm for a better grip in wet conditions and are fully waterproof with three bonded layers: a wear resistant knit exterior that feels like a regular knit glove, a waterproof-breathable Artex membrane, and a Coolmax moisture-wicking antibacterial knit lining. The lightweight and breathable waterproof gloves retail for $45. The $35 socks are also fully waterproof thanks to 3-layers: a wear resistant knit exterior (feels like a regular sock), a waterproof breathable Artex membrane, and a Coolmax FX moisture wicking anti-bacterial lining.  The result is a sock that feels like a sock but protects like a rain bootie.