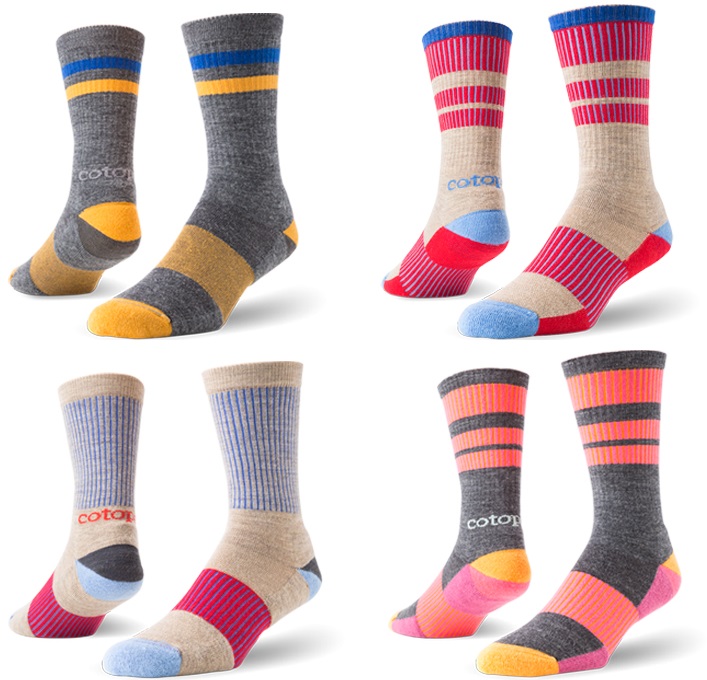 Knit by Wigwam using llama fiber, the Libre Socks deliver comfort, support, and the perfect fit.
Building on the most-funded sweater in crowdfunding history, Cotopaxi's new Libre Socks deliver llama-fiber comfort, bold colorways, and the perfect fit in every pair. They're knit by the wizards at Wigwam using their proprietary llama blend, making them perfect on the trail, at the office, and off the grid.
Thoughts => Wigwam makes some of the toughest, most comfortable and versatile socks on the market and their partnership with Cotopaxi's for the Libre Socks which utilize llama are a combination made in heaven.  The llama blend provides softness, multi-temperature capabilities, breathability, and odor-resistance. Looking forward to trying these out in the real world.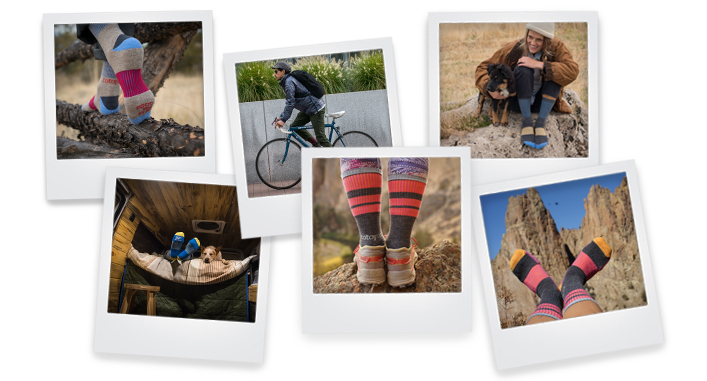 Hiking, camping, traveling, exploring, strolling, bowling, emailing, lounging…you get the idea. Versatility is the name of this sock game, as the Libre Socks specialize in being all-rounders with their adaptable llama blend. Play hard, and they'll keep you cool, dry, and fresh by pulling moisture away from your skin.
Keep it casual, and they'll swaddle your feet in plush, all-day comfort from ankle to toe. We're tired of seeing stuffy socks that take themselves too seriously, so we're changing that right here, right now with the Libre Socks.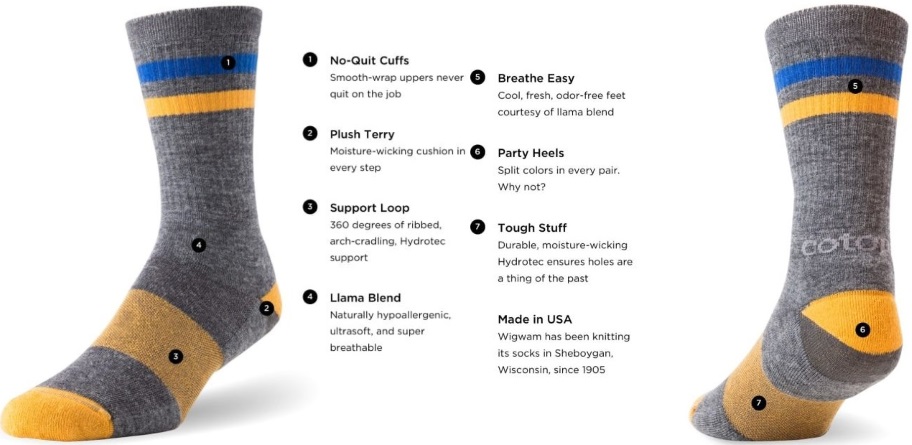 Llama fiber is sourced with minimal effects on the environment, and the sale of llama fiber acts as a source of income for thousands of families in the Andes. We're working closely with farmers and manufacturers in Bolivia to develop a supply chain that focuses on the animals' well-being, improves people's lives, and minimizes our impact on the environment.  Transparency and camaraderie stand at the center of this company, with a group of employees that has grown into a family within a superb working environment and excellent working conditions.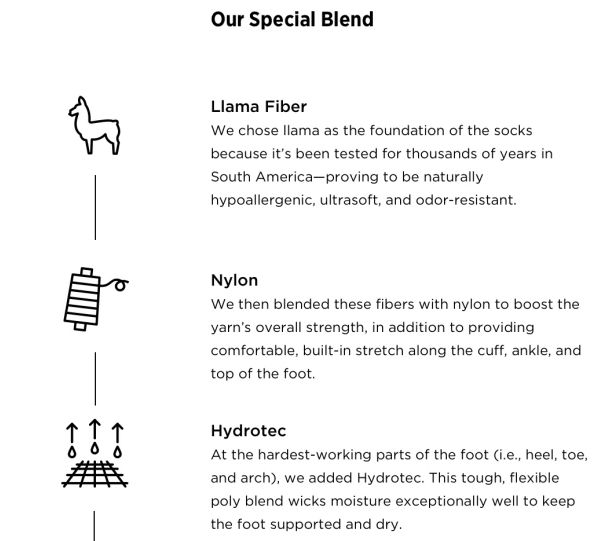 We've been working with llama fiber for several years now, first as an insulation for our Kusa Collection, as well as on its own for our popular Libre Sweater. Now we've taken that a step further, working with Wigwam to develop a special sock yarn made from this amazing natural fiber.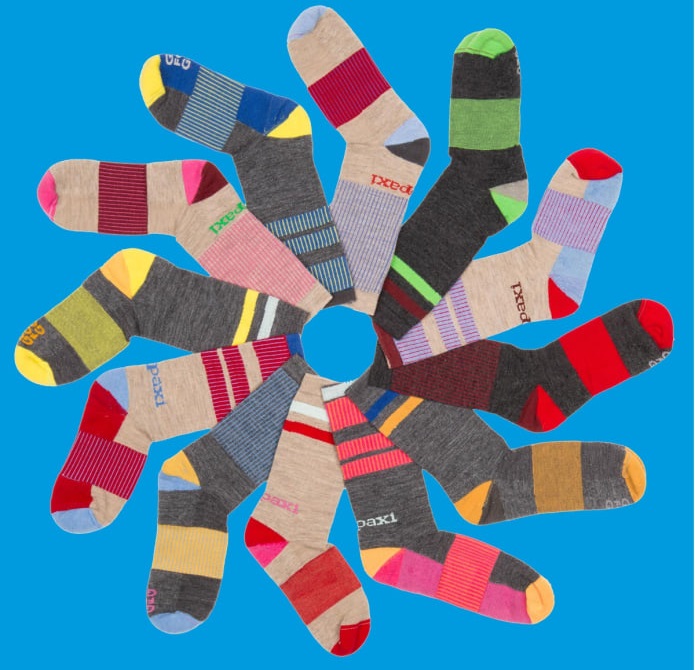 Check out their campaign at Indiegogo Cotopaxi Libre Socks – Currently at $112,000+ or 318% of their $35,000 goal
For further information refer to cotopaxi.com