Vintage Electric Bikes has some interesting retro styling to all their e-bikes, and Delfast has an e-bike that can go 236 miles on a single charge. Bulls have some cool big full suspension beasts, one that has a whopping 180mm of plush suspension, Focus has a couple of models utilizing their T.E.C. dual battery system, and the behemoth Yamaha has entered the US market with several models.
I am presenting the e-bikes here for informational purposes since I haven't entirely made up my mind for their placement in the grand scheme of the mountain biking world. I think e-bikes have a place for commuting, people leisurely riding on bike paths (it gets people out), people with disabilities, seniors/elderly, etc., but it's a much more gray area outside of that, especially considering advocacy issues, which I deal with on a regular basis.
Vintage Electric Bikes
They create some very different looking e-bikes, and they certainly stand out against their competition with their retro styling. Three of their four models use a large 52-volt battery for power and are Type-2 e-bikes, meaning throttle and pedal-assist. Additionally, the standard street legal 750-watt motor can be upgraded to a Race Mode version with a 3000-watt motor, that provides up to a 36-mph speed.
For further information refer to vintageelectricbikes.com
The Scrambler is the ultimate electric adventure bike inspired by today's most innovative technology with a nod to a classic, scrambler style motorcycles. This bike is a true explorer and can handle both the pavement and the dirt with ease. FYI=> This one looks like a hoot to try out!
The Cafe was created to be the most efficient, appealing bike on the road. Whether you're braving a commute to work or towing the kids on a weekend adventure, the Cafe will get you there in comfort and style.
The Cruz makes use of its classic beach inspired lines to house some of the best detail work in the industry. From the maple wood inlay to the built-in LED lighting, the Curs is an enduring design that will last a lifetime.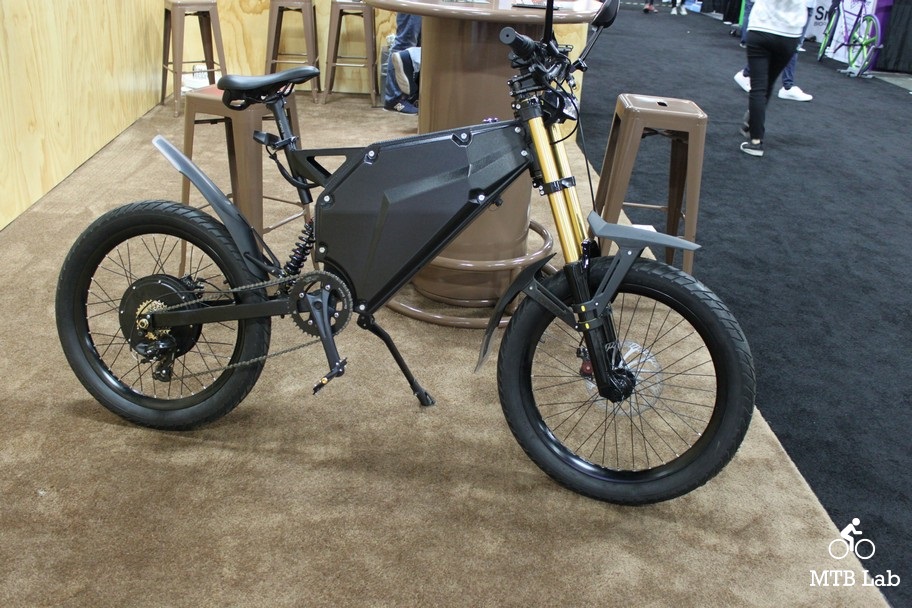 Delfast Bikes
This e-bike can travel a staggering 236 miles on a single charge and is currently in a Kickstarter Campaign.  The Type-2 e-bike comes in three versions, the Prime (1ooo-watt motor/34 mph speed/236-mile range), the Top (500-watt motor/50 mph speed/174-mile range) and the Lite (750-watt motor, 26 mph speed, 112-mile range).
For additional information refer to delfastbikes.com
Bulls Bikes
The SIX50 EVO AM 4 is fully powered by the new Bosch PowerTube which is integrated into the downtube with a Fox 36 Float front suspension with 150mm of travel. It has an aluminum bash guard to protect the motor, Fox fork and Fox float rear shock for 150mm of plush travel, a Shimano XT drivetrain, Magura MT Trail brakes and KS Lev-Integra dropper seat post.
The E-CORE EVO EN Di2 27.5+ is one of their new e-Bike models, and this beast provides 180mm of plush suspension via a Rock Shox Lyrik fork and Fox Float X2 Air rear shock. Enduro eMTB with up to 750Wh of integrated battery power (standard 250W) with Shimano E8000 motor. It uses a Di2 XT electronic shifting and drivetrain, XT disc brakes and a KS Lev-Integra dropper seat post. Thoughts=> This looks like it would be a blast to ride, big tires and big plush suspension!
For further information refer to bullsebikes.com
Focus Bikes
The Jam² 29 Pro e-MTB is modern, agile, and fun, thanks to a compact Shimano Steps E8000 250w motor. Focus' proprietary Tailored Energy Concept (T.E.C.) battery allows the rider to click in an additional cell for longer or hillier rides. With 140mm of travel in its RockShox suspension and a Q Factor of 175mm, this is an all-mountain 29er e-bike that delivers the perfect balance of rigidity and forgiveness on all alpine trails. MSRP: $6,499.
The Bold2 hardtail is very nimble and agile performer with great adhesion and ability, and the eMTB is powered by the new, powerful Shimano E8000 drive. It uses their dual T.E.C. battery system which allows the rider to click in an additional cell for longer or hillier rides and has 120mm of travel in its RockShox suspension.
For further information refer to focus-bikes.com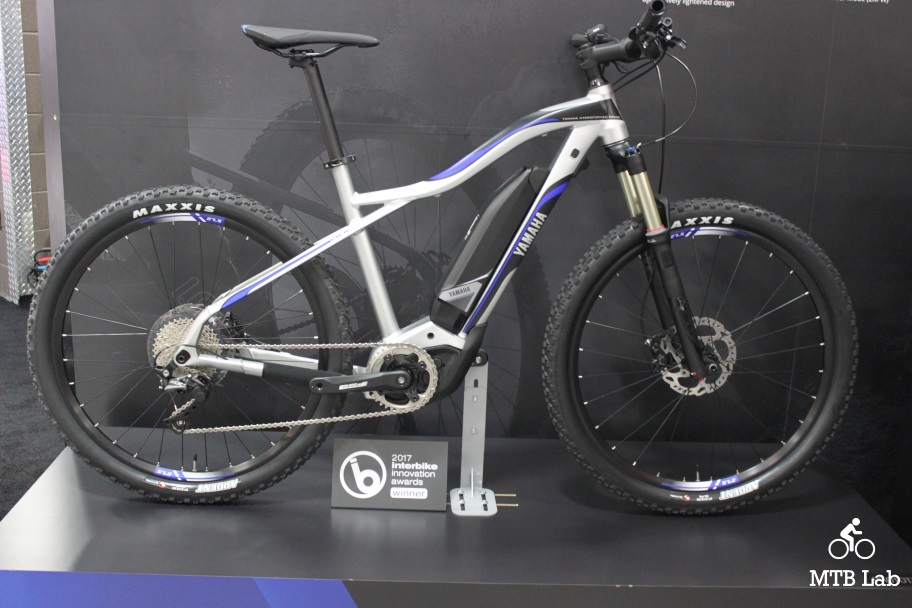 Yamaha
The YDX-TORC is a hardtail cross-country mountain bike with 27.5-inch tires that use their mid-drive motor system, utilizing Yamaha's Triple Sensor System with the award winning PW-X motor.
For further information refer to yamahabicycles.com