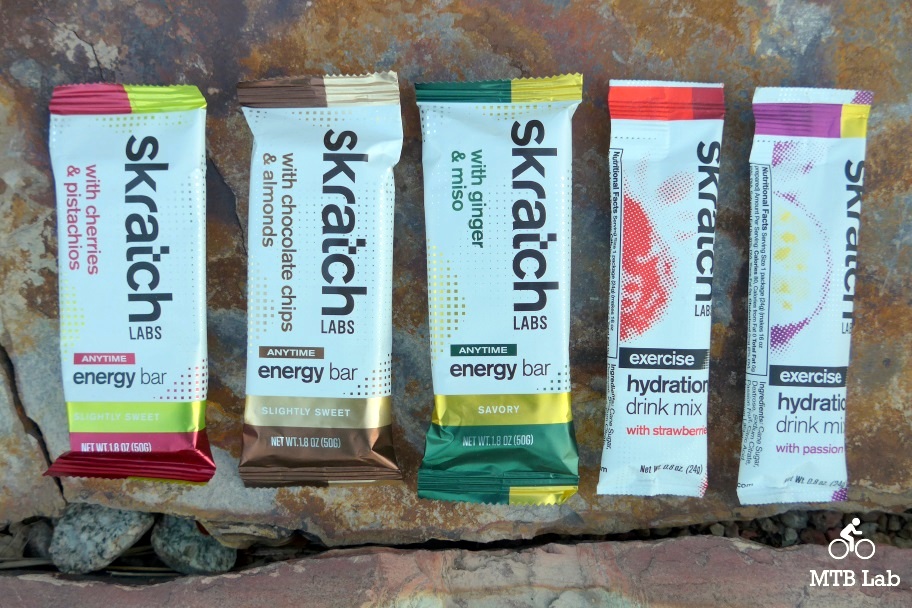 Skratch Labs is releasing several new products for this year, including their first-ever energy bar lineup, which includes three flavors: Almond Chocolate Chip, Pistachio Cherry, And Ginger Miso. They added two new flavors to their Sport Hydration Drink Mix suite, Strawberries, and Passion Fruit. The mixes contain real fruit and are non-GMO, gluten free, dairy free, vegan, and kosher, while the energy bars have half the fat of most competitors and use coconut nectar as a binder.
For further information refer to skratchlabs.com
Energy Bars
These energy bars are powerful enough for endurance workouts but tasty enough for a snack any time of day. They're made with real ingredients like oats, nut butter, sea salt, brown rice crisps and quinoa crisps. They don't like putting extra junk in our bodies, and they don't want you to either, so these are free from anything artificial or unnecessary such as artificial sweeteners, coloring or flavoring agents. Available in a single serving size for $2.65 and a 12-pack for $29.50.
Thoughts => I liked the flavors and texture of these bars, and they've now become my fave's!
Plant-based ingredients for easier digestion, fast absorption, and sustained energy
Non-GMO, vegan, dairy free, kosher and gluten-free
50% less sugar compared to national leading bar brands
Cholesterol Free, Zero Trans Fats, Low Sodium (Chocolate Chips & Almonds, Cherries & Pistachios)

Chocolate Chips & Almonds:
A slightly sweet taste made from a mix of chocolate chips, almond pieces, and dried cranberries. They've added cashew butter and coconut nectar for flavor and texture.
What it tastes like: A nutty flavor that's slightly sweet from the chocolate with a hint of tartness from cranberries.
Thoughts => This tasted like a regular bar to me, though the texture and flavors were much better than the competition. 

Cherries & Pistachios:
A slightly sweet bar made from a mix of dried cherries and pistachio pieces. They added nut butter blend (almond and cashew) and coconut nectar for flavor.
What it tastes like: A crispy bite with tartness followed by a deep nutty flavor
Thoughts => This was my second favorite bar after the Ginger & Miso, and the fruit and nut combination went well together.
Ginger & Miso:
A savory taste perfect for when you need something salty and not sweet. Made from a blend of candied ginger with red pepper flakes and soy sauce. They added golden berries, sesame seeds and almond butter.
What it tastes like: Crisp bite with a savory taste from the miso and ginger followed by a spicy hint of red pepper flavor
Thoughts => I loved the taste and texture of the Ginger & Miso bar, which was odd since I am not a fan of Ginger. The bar was even better when out on a ride as the slight saltiness and savory flavors help the bar go down well.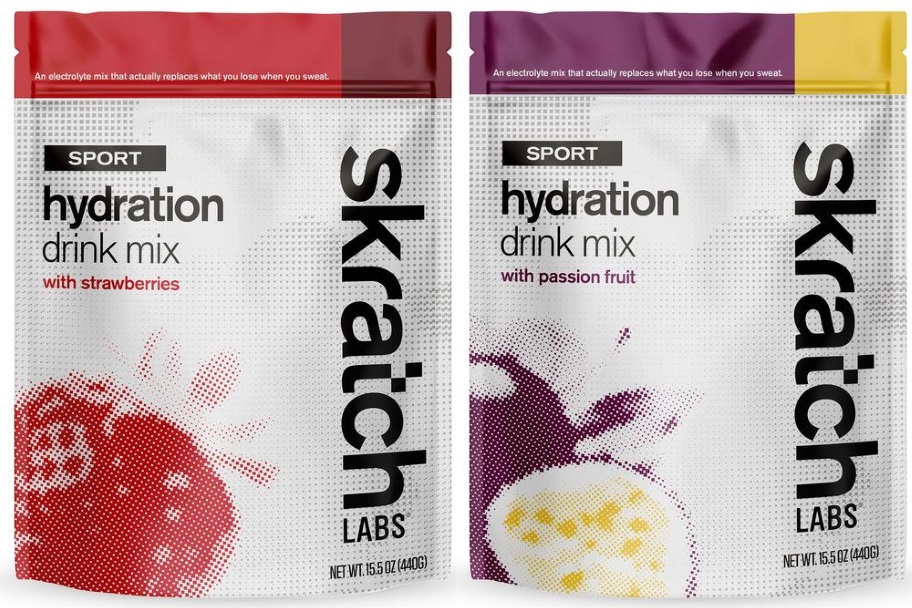 Sport Hydration Drink Mix
This is a sports drink containing simple sugars, electrolytes, and only real fruit for flavor. They originally developed it for professional athletes who were dissatisfied with the sports drinks available to them. They started tinkering in our kitchen and in the field, making our drink mix from scratch without any coloring agents, artificial sweeteners, synthetic flavoring agents, or other excess chemicals. The result is light tasting no-nonsense sports drink that you can drink anytime you're sweating. Available in single serving size for $1.95, single serving 20-pack for $35 and 20 serving bag for $19.50.
New and improved recipe include 10% more electrolytes to match what's lost when you sweat. These drink mixes are non-GMO, gluten free, dairy free, vegan and kosher.
Thoughts => I have always been a huge fan of their mixes and previously the Matcha Green Tea & Lemon was my fave; now the new Passion Fruit has taken the top honors. It has an excellent flavor without being overpowering, and it has just enough sweetness to keep me going on long rides.