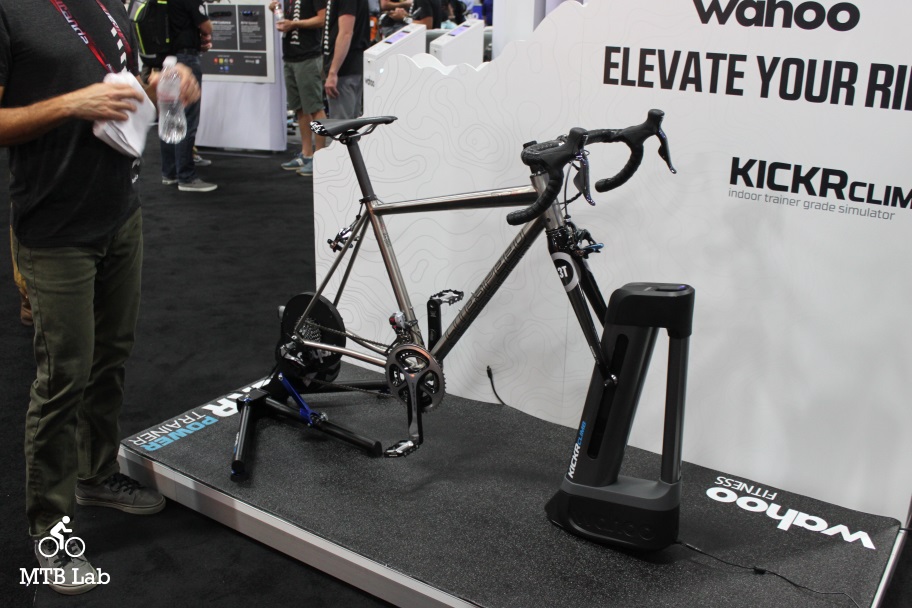 Wahoo Fitness Kickr Climb
The new Kickr Climb works with other Kickr trainers to simulate riding hills during training and exercising, changing the grade of the ride to better replicate inclines and declines. The Kickr Climb attaches to the front of the bike frame and will lift or lower, either automatically via a simulator like Zwift or manually with a remote. The Climb works with the latest versions of the Kickr and Kickr Snap and replicates inclines of up to 20 percent, and declines as steep as -10 percent and so that both ends of the bike act accordingly, the back wheel will increase or decrease resistance.
Not only does it help make the indoor riding experience more interesting and realistic (and fun), it also uses different muscles when riding uphill than when the bike is kept level, for a better overall workout.
MSRP $600
For further information refer to wahoofitness.com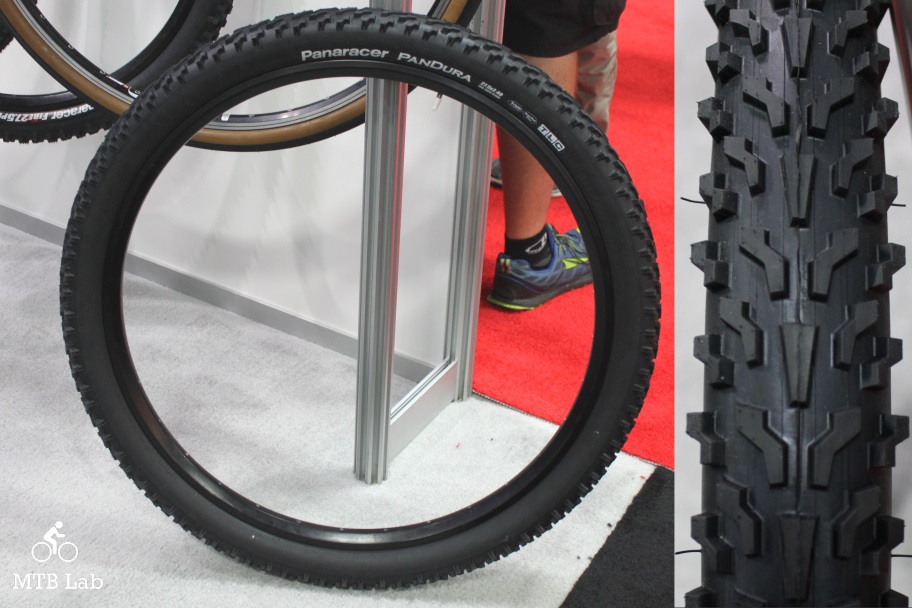 Panaracer Pandura
The Pandura is an All-Mountain and Enduro tire which currently comes only in a 27.5″ × 2.4″ size, though other sizes might be released in the future? Cedric Gracia uses their 3C triple compound high-performance version, which utilizes hard center knobs for improved speed and softer edges for better traction.
For further information refer to panaracer.com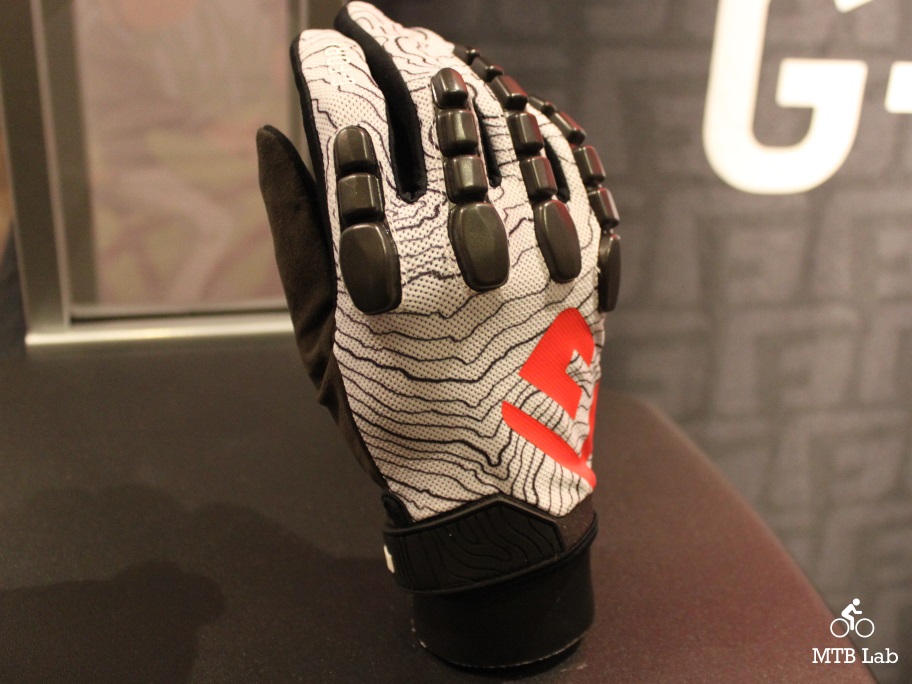 G-Form
The new Pro Trail Glove offers the same protection system that the rest of their armor uses, which is the Reactive Protective Technology or RPT padding. Like other visco-elastic material, it hardens upon impact for better protection and shock absorption all of which help to minimize injury. It uses a lightweight mesh top for ventilation and breathability along with RPT pods along the top of the finger joints.  It has a seamless and perforated palm with touchscreen-compatible fingertips along with an extra tough wear resistance section on the heel. The outer thumb has an absorbent soft wipe section and they should retail for around $60 in the Spring.
For additional information refer to g-form.com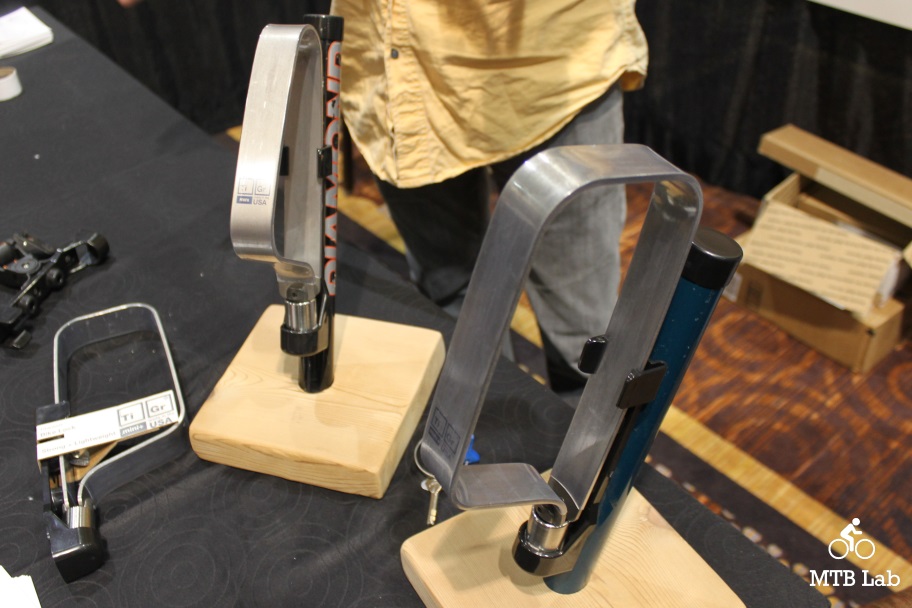 TiGr Locks
They're pioneers in the use of titanium and their innovative design to create bicycle locks that are both strong and lightweight. The combination of strength and lightweight provides additional security options for cyclists. Their original TiGr bow-lock is now joined by the mini (on the left) and the brand new mini+ (on the right). The mini+ offers just a bit more room to fit around frames, but it still retains the exact same properties of the other locks; lightweight, strength and the utmost in security for a small lock.
For additional information refer to tigrlock.com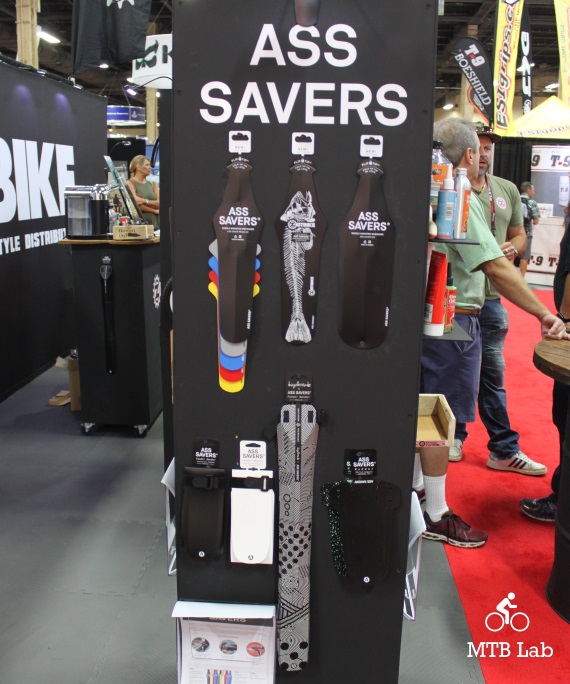 Ass Savers
"Just Say No to Crappy Pants." The Swedish company has a ton of simple plastic fenders for just about any bike and they have some wild patterns and color schemes. More than one million Ass Savers have been sold and the brand that started as a joke is now recognized by millions of cyclists all over the world. As the first mudguard ever to be used by professional cyclists in the UCI World Tour, it has proven that a good idea can go far.
For further information refer to ass-savers.com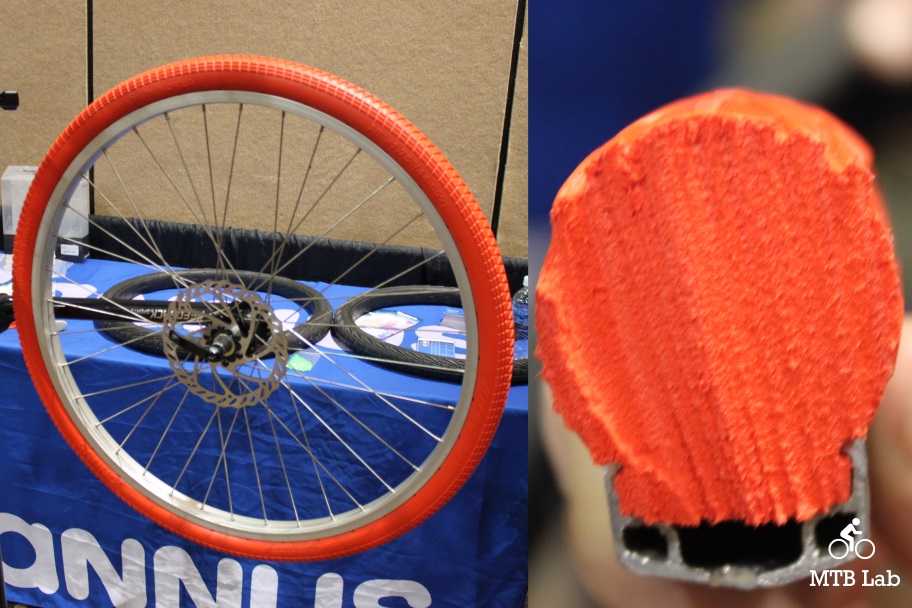 Tannus Tires
Tannus airless bicycle tires are puncture proof bike tires that don't go flat and they're solid and made out of a lightweight foam that will last long.
They set out to create a lightweight material that rides and reacts the same as a regular tire but that will never go flat. The patented Aither technology that makes up 100% of our solid tire is an engineering marvel. This material is resistant to wear and tear and still provides comfort, minimizes rolling resistance and provides a safer experience. All these benefits come with that knowledge that our tires are environmentally safe.
They come in a slew of colors and sizes and cover the gamut of road, commuter and kids bikes. They come in New Slick, Slick, Semi-Slick, Shield, Razorblade, and Mini-Velo tread patterns in various sizes depending on the chosen version.
Light Weight- While lighter than most bike tire/tube combinations, Tannus Tires don't go flat so you can say goodbye to your pump and spare making you even lighter.
Durable- Ride up to 5,000 miles on a set of tires.That's like riding across the US and back again without ever getting a flat.
Eco-friendly- With a reduction in manufacturing processes and never throwing a tube away Mother Nature is going to throw good Kharma your way.
Price- Tannus Tires cost less than most tire/tube combinations.
Safety- Independently tested to verify safety for all road conditions.
Customize- Show school pride or simply pimp your ride with over 12 color options to choose from.
Improved Rolling Resistance- Unlike other solid tires Tannus has reduced the rolling resistance down to 1-2% making this an easy choice for training and commuting.
For further information refer to tannusamerica.com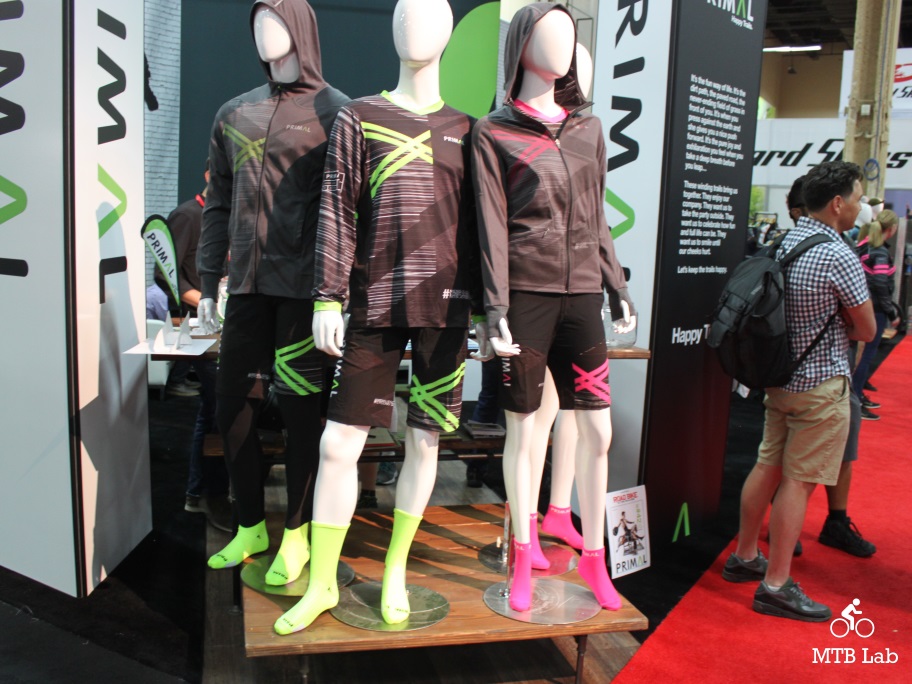 Primal Apparel
I liked some of the new stuff from Primal, especially the long sleeved jersey and hoody and shorts, all with matching accents.