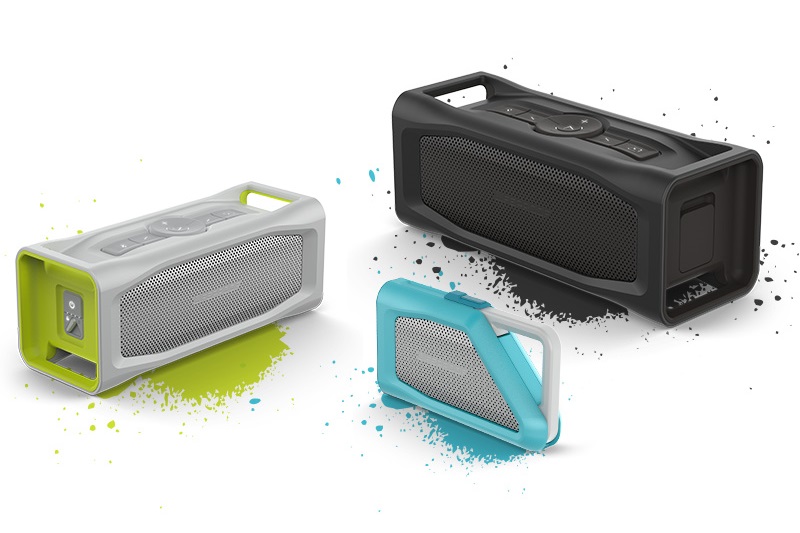 LifeProof continues to release a slew of new products including the AQUAPHONIC Bluetooth and waterproof speakers lineup, which comes in three sizes, the AQ9, AQ10, and AQ11. To power up your phone, they have the LIFEACTÍV Power Pack which will keep devices fully charged for the duration of any adventure and the 10,000-mAh battery can also use as a flashlight. The optional LIFEACTÍV USB-A to USB-C Cable recharges the Power Pack with its rugged braiding can be used as a lanyard.
For further information refer to lifeproof.com
AQUAPHONICS
AQUAPHONICS speakers bring the beat on every adventure. Hi-fi audio for a hi-energy living, they unleash a wall of sound that's rich, dynamic and loud. And like all LifeProof gear, they're WaterProof, DirtProof, SnowProof and DropProof to go where eagles dare.
Submersible to 1 meter for 30 minutes
Sealed from dirt, dust, and snow –  "LifeProof's award-winning four-proof protection."
Bluetooth pairs with up to 8 devices
Built-In Mic works as a speakerphone
Survives drops from 1.2 meters
AQ10 & AQ11 FLOAT for easy water retrieval and charge your battery
AQ11
Crank It Up To Eleven
Big gatherings call for big music. And AQUAPHONICS AQ11 is designed to blanket big areas with unrivaled sound quality and eardrum-thumping volume — all the ingredients to turn a party into a happening.
Stash Box – Tuck away wallets, keys, and phones inside the dry box
Float On – Built for buoyancy, AQ11 floats so your bands never sink
15-Hour Battery – Dance, dance, dance to the radio all night
MSRP $299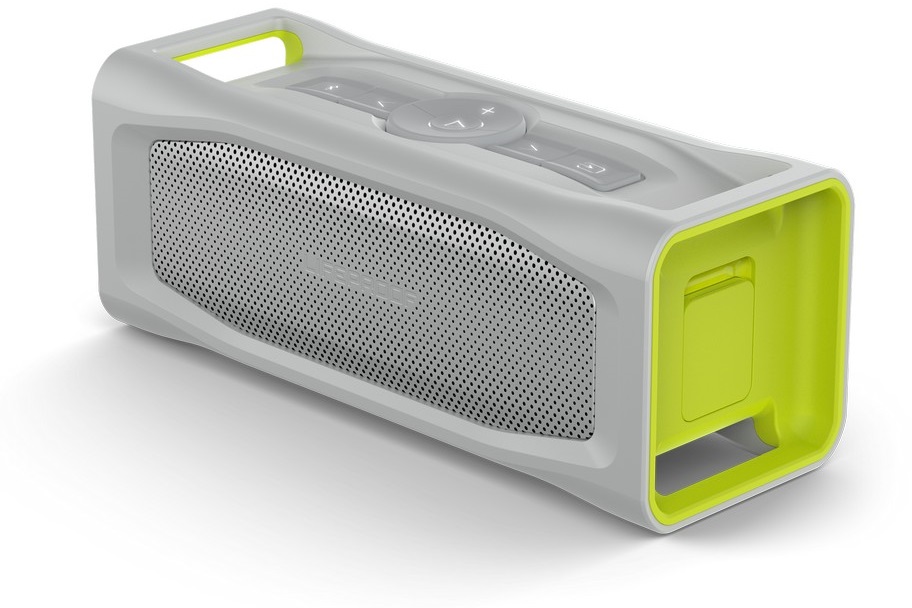 AQ10
Audio With Attitude
When the party's popping, keep the energy up with AQUAPHONICS AQ10. Built for sonic force, it pumps music out loud, bright and true. Plus, the drybox gives you a secret stash for small stuff.
Boss Buoyancy – Toss it in the water and AQ10 bobs safely on the surface
Hideaway – Use the built-in drybox for keys, cards and more
13-Hour Battery – Party all night then plug in your phone in the morning
MSRP $199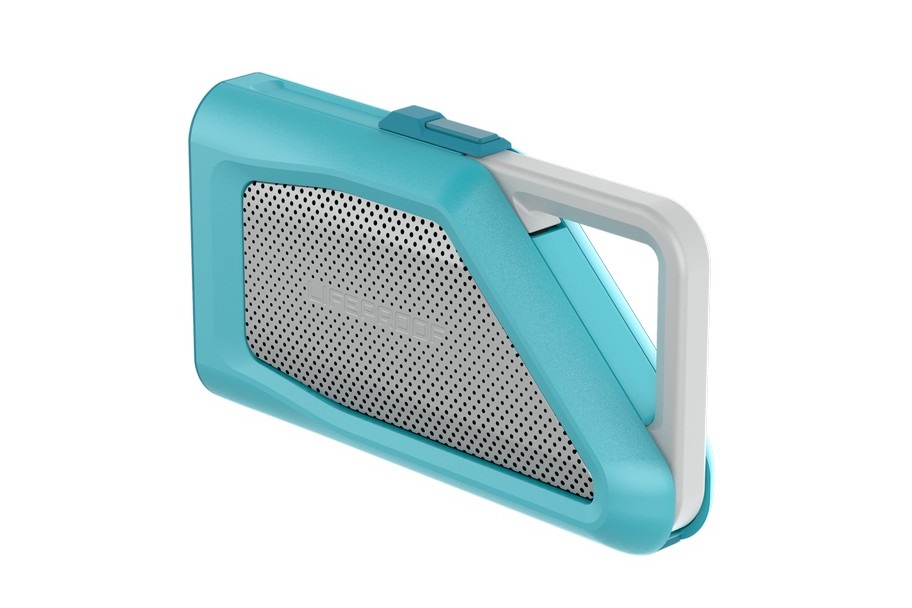 AQ9
Small Stature. Sizeable Sound.
Perfect for solo missions and small groups, AQUAPHONICS AQ9 belts out your favorite bands with crystal clarity. And its built-in carabiner makes it easy to carry along anywhere.
Carry On – Clip AQ9 To Bags // Rails and handlebars with the carabiner
16-Hour Battery – Keep The Party Going Past Sunrise
Made For Walking – Sized small to travel light
MSRP $99

LIFEACTÍV Power Pack
Power up and power through every adventure with the WaterProof, DropProof LIFEACTÍV Power Pack. With a 10,000-mAh battery, it delivers a critical jolt just when you need it.
No outlet? No problem. The LIFEACTÍV Power Pack delivers a burst of energy when your device hits the wall. Whether you're two days deep on a backpacking trek or ten hours away from landing in Bali, its fast-charging 10,000-mAh core keeps your batteries gassed up and raring to go. And since it's WaterProof, DropProof, DirtProof and SnowProof, you can pack this portable charger on any mission.
Raw Power – With a 10,000-mAh power bank at its core, your LIFEACTÍV Power Pack keeps phones, tablets and other devices running strong
Smart Circuitry – Auto-stop charge technology saves life for later, and rapid recharge speeds up the time it takes to fill your Power Pack battery charger
Shine A Light – A brilliant, built-in LED turns your battery charger into a flashlight — perfect for lighting up the dimmest conditions
MSRP $79.99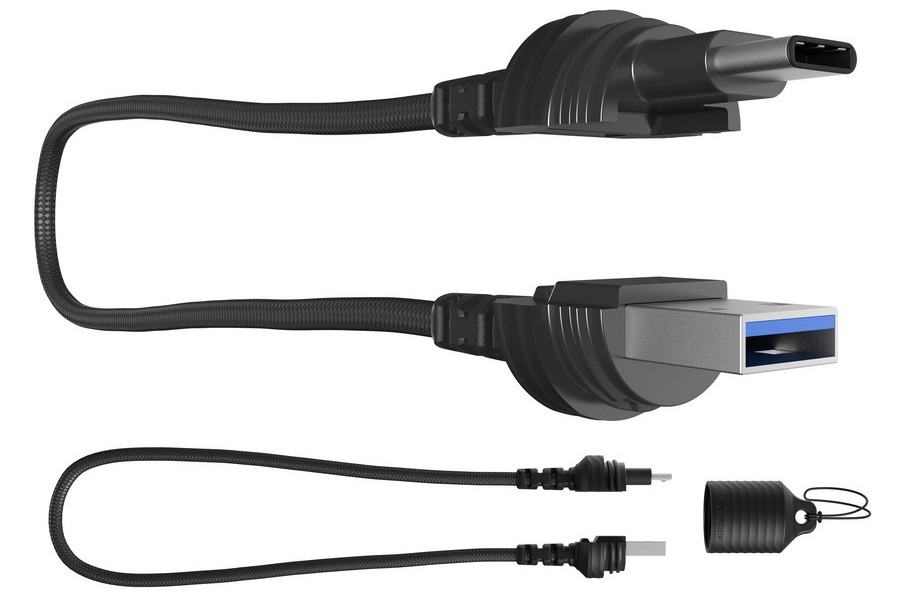 LIFEACTÍV USB-A to USB-C Cable
Recharge and ride strong with the LIFEACTÍV USB-A to USB-C Cable. With rugged braiding and lanyard conversion, it's tough enough for any outing.
Hardcore To The Core – WaterProof braided. No matter where the adventure leads, your USB Type C Cable has the guts to survive
Dual Personality- Stretched out, it's a cable. Screwed together, it's a lanyard that connects right to your gear, pack, and other places
Far-Reaching + Fast – Measuring in at 15″, USB-A to USB-C charge cords have ample reach — and their 3 Amp charging fills your batteries in a flash
MSRP $39.99