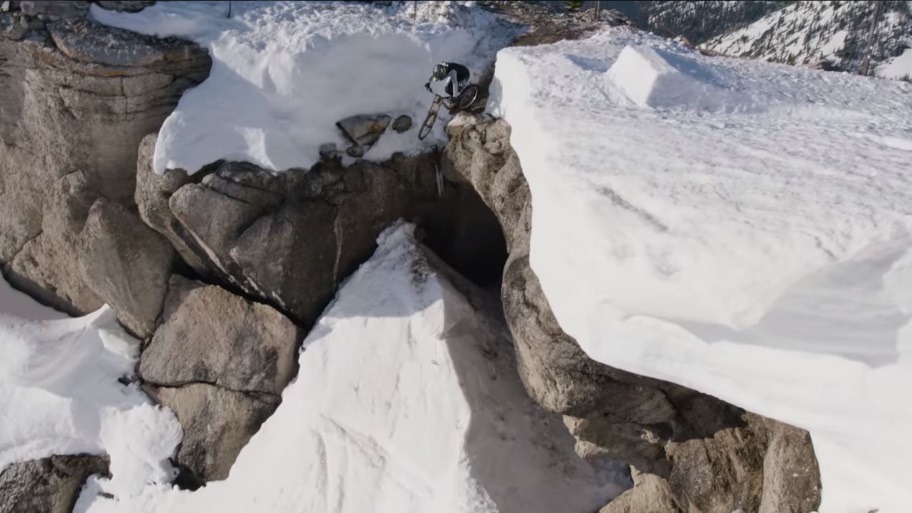 Teton Gravity Research (TGR) is releasing the following segment from this year's new ski and snowboard film Rogue Elements. Given the nature of the video and this dramatic feat, I think you'll like the wildness and craziness of this venture.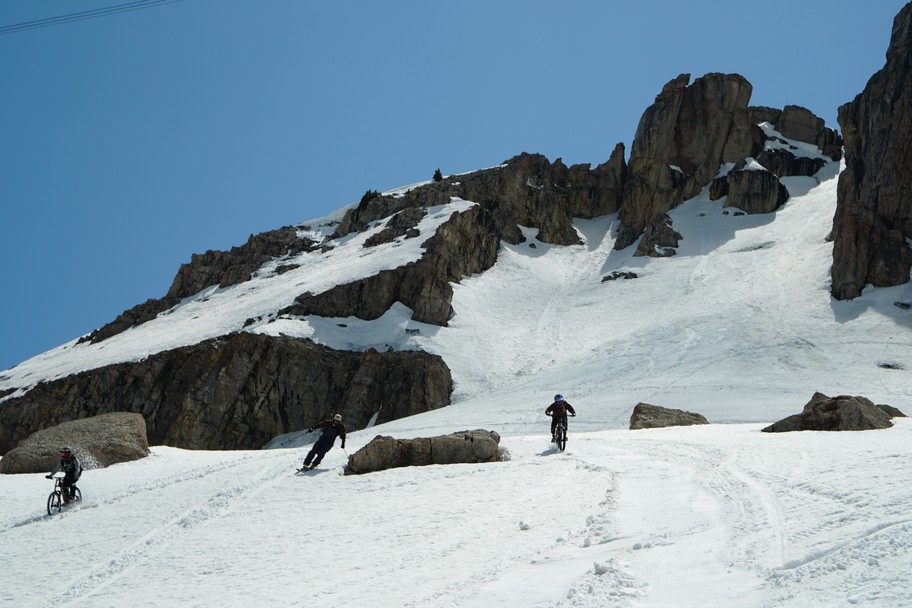 Join mountain bikers Cam McCaul and Casey Brown along with skier Tim Durtschi as they play in the snow up high on the mountain this last spring at Jackson Hole. The crash footage alone of Professional female rider Casey Brown is enough to make you gasp in disbelief!
Imagine launching down into Jackson Hole Mountain Resort's Corbet's Couloir on a bike, making a 30-foot leap of faith onto a 40-degree snow-covered-slope without being able to use your brakes – Insane!
This was the first time it had ever been attempted on a bike and Casey was clocked at speeds of over 62 mph on her way down, and she took a nasty digger when she couldn't stop and slammed hard into a snow bank and got a bloody nose. She even stated, "That's the fastest I have ever been on a bike."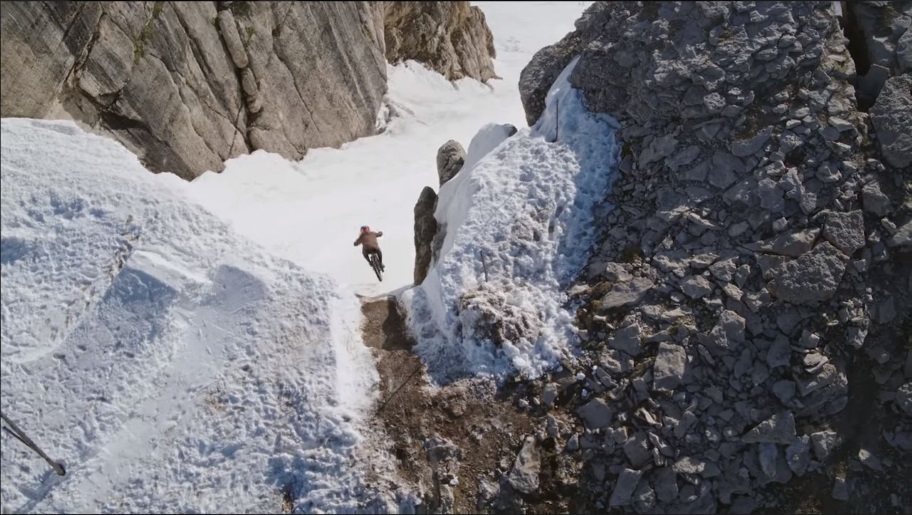 Since 1967 Corbet's Couloir has always been a hardcore skiers right of passage to jump into the unknown, usually crashing and burning on the landing on the extremely steep slope. The Couloir itself is over 700 feet long with overhanging cliffs on either side making for an entertaining location to crank out turns in an attempt to check your speed.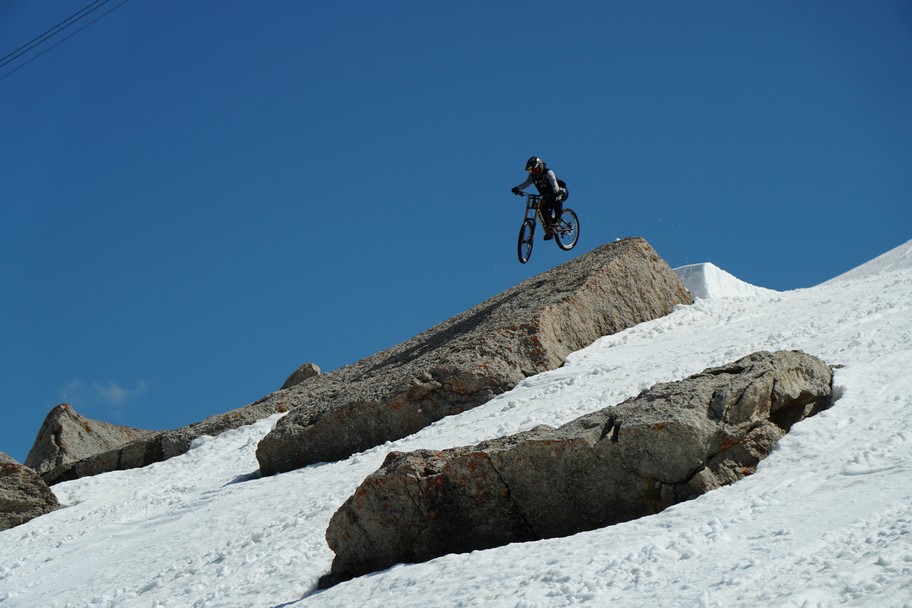 Besides the great footage of them flying Corbet's, they stunt and huck up and over rocks and snow ramps.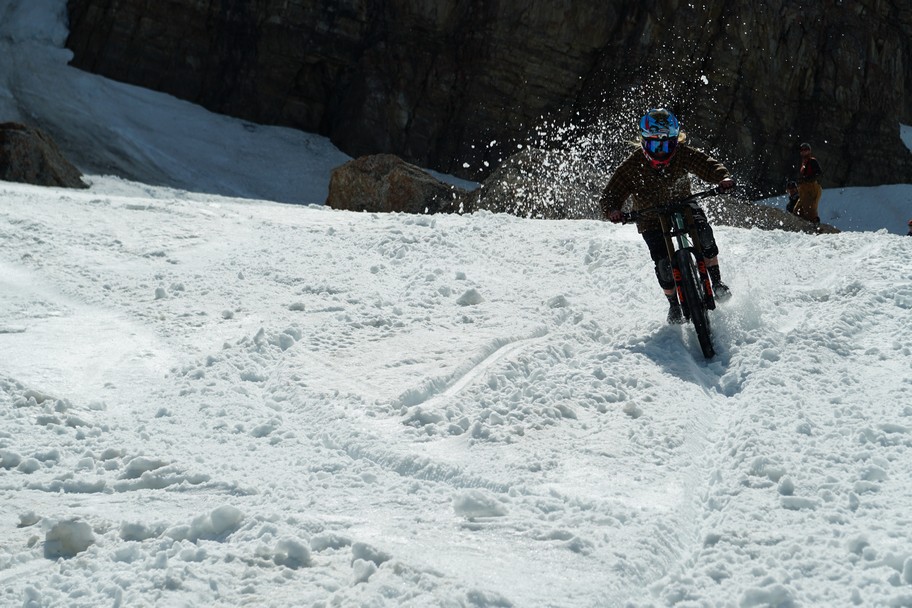 All the sick biking down the steep slopes is made all the more difficult with the lack of or sometimes minimal ability to brake, especially on the upper Couloir.
Note – All photos provided by Teton Gravity Research shot by Nic Alegre.