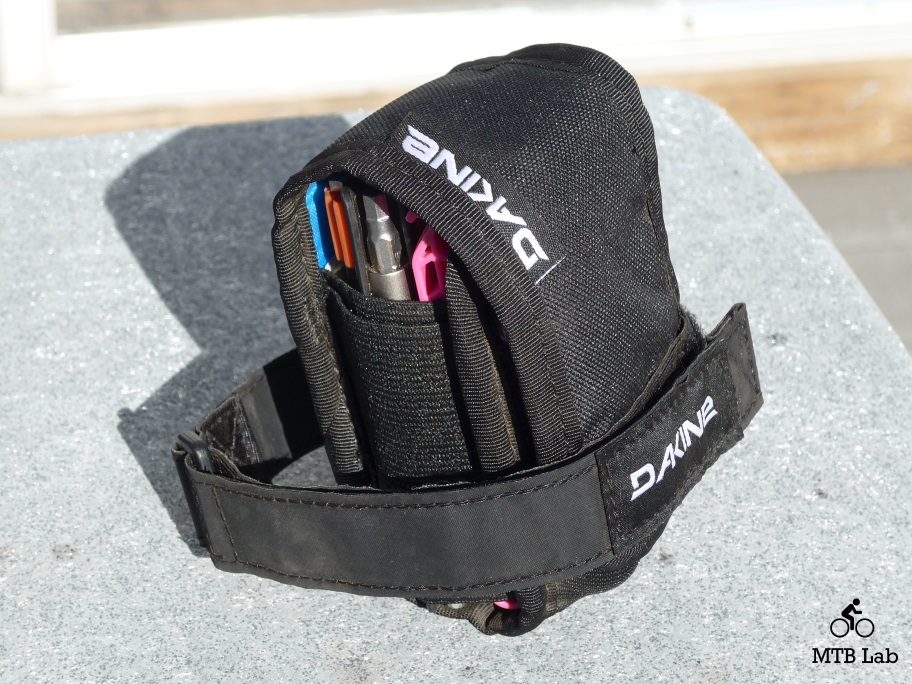 "For on-bike storage, the Hot Laps Gripper (MSRP $22) attaches under the seat or multiple locations on the bike frame to house tire levers, tools, C02, and perhaps a spare tube."
The Gripper Bag adds additional storage space for items used only during bike maintenance, repairs, adjustments and emergency's, meaning for stuff that will hopefully be rarely needed. It will fit on most bikes, whether it's on the seat tube, down tube or top tube, all dependent on the frame geometry and shock layout. If needed it can also be attached to the saddle, though that sometimes isn't ideal for long travel suspension bikes.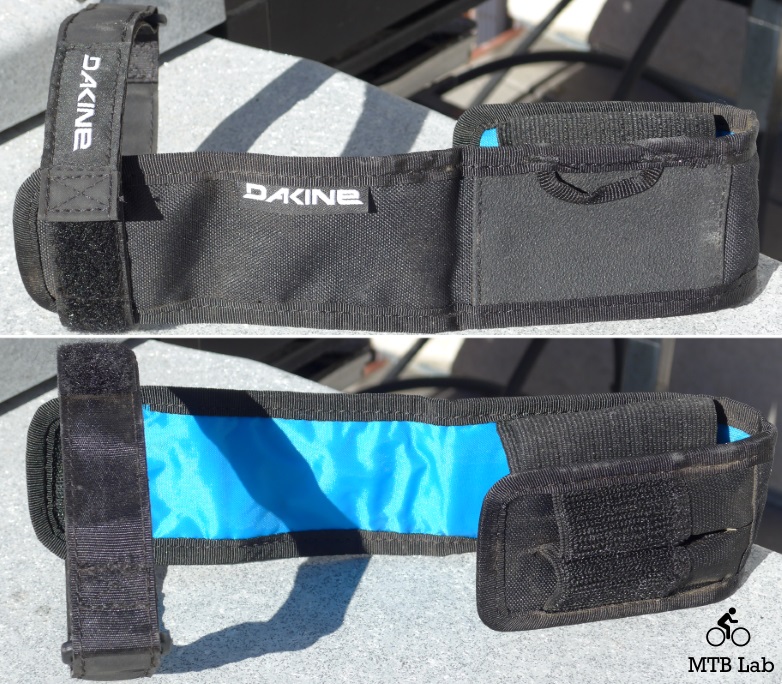 The small bag consists of the main pocket and two smaller front slots along with a wrap around Velcro attachment system.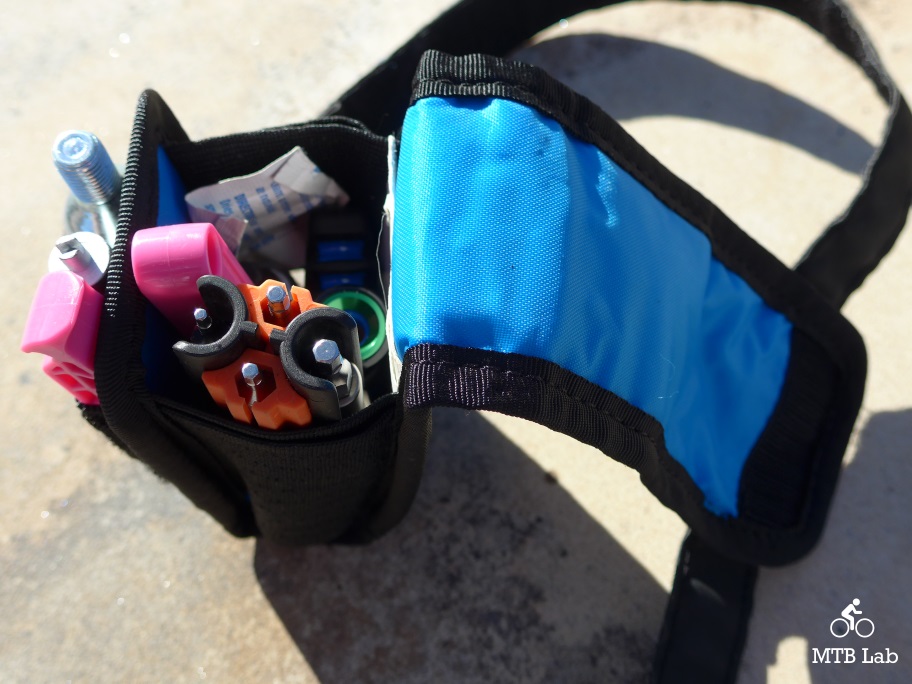 Impressions
I put my Fix It Sticks multi-tool system and its chain breaker, tire levers, C02 cartridges and chuck head, valve core tool, latex gloves and sidewall patches into the primary and front slots of the bag. Everything fits nice and snugly into each section, and the main compartment was roomy enough to hold most of the items, though it gets to be a tight fit when overloaded. You might even be able to insert a small tube in there depending on its size.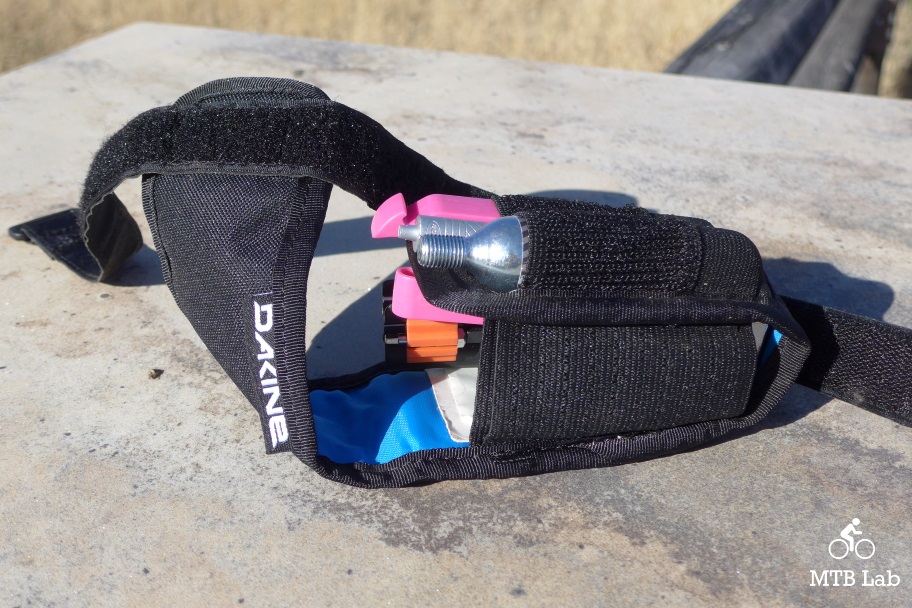 The front two sleeves are stretchy and were able to accommodate cartridges and other long things due there narrow and tall shape. The front and back of the bag have a plastic stiffener to keep the bag more rigid and the contents stable, along with stretchy sides to accommodate different items. The outside of the bottom is slightly open, so you'll need to be careful since smaller things might pop out during rough trail rides.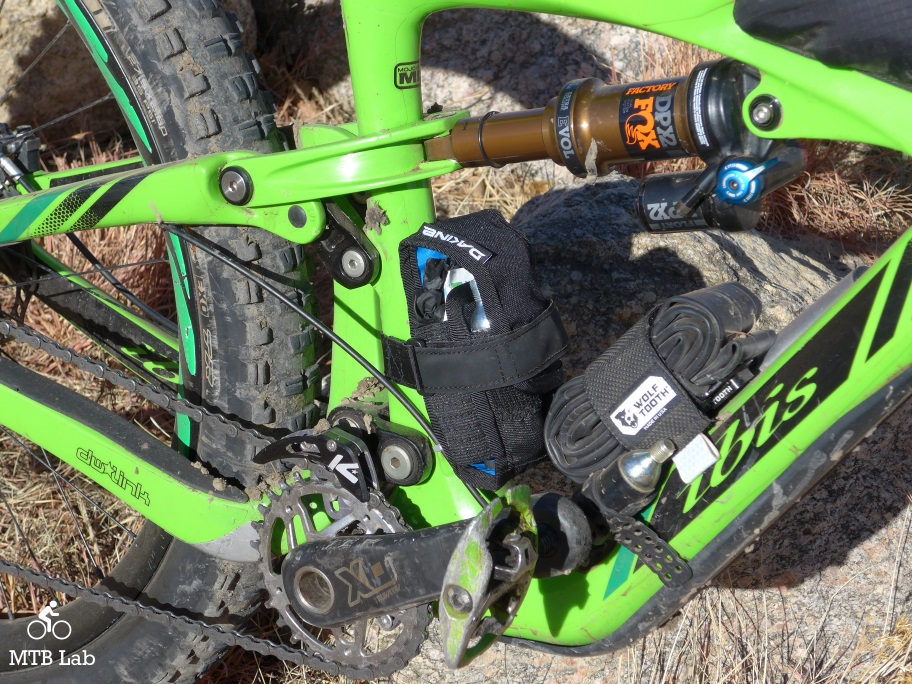 The bag attaches quickly to your bike once you've figured out the Velcro strap arrangement, and you can crank it down to keep it securely in position, though I wish the back had a slightly stickier padded section to help it adhere to bike frame without slipping around, regardless it does an adequate job. I enjoyed having the freed up space in my hydration pack, and it always meant I had tools and emergency tire equipment in a 'ready for action' mode on the bike. When you needed any of the items in the bag, it was the easiest just to loosen the strap about halfway out and rotate it to the side of the bike to get to the contents.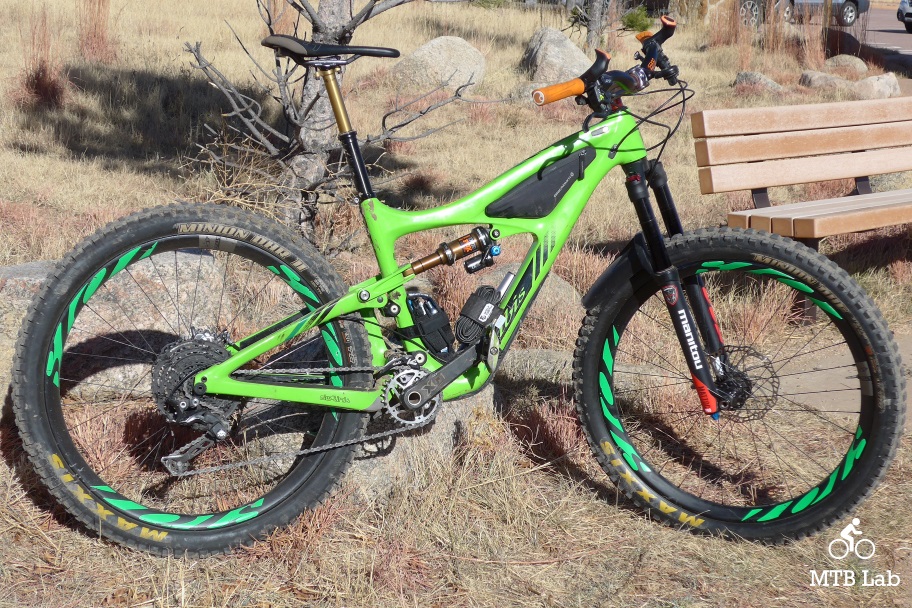 Bottom Line 
The Dakine Hot Laps Gripper Bag is a useful addition to any bike, providing extra storage for tools and tire maintenance items, and can be used for minimalist rides or to lighten the load and space within a hydration pack, which is especially handy when using hip and smaller packs.
Specs
On-bike storage solution
Tire levers, C02, and tube specific storage
Attaches under seat or multiple locations on bike frame
Three color schemes
Size – 5.5 x 2.5 x 2″ [ 14 x 6 x 5cm ], Weight – .13 lbs [ .063 kg ]
MSRP $22
For additional information refer to dakine.com