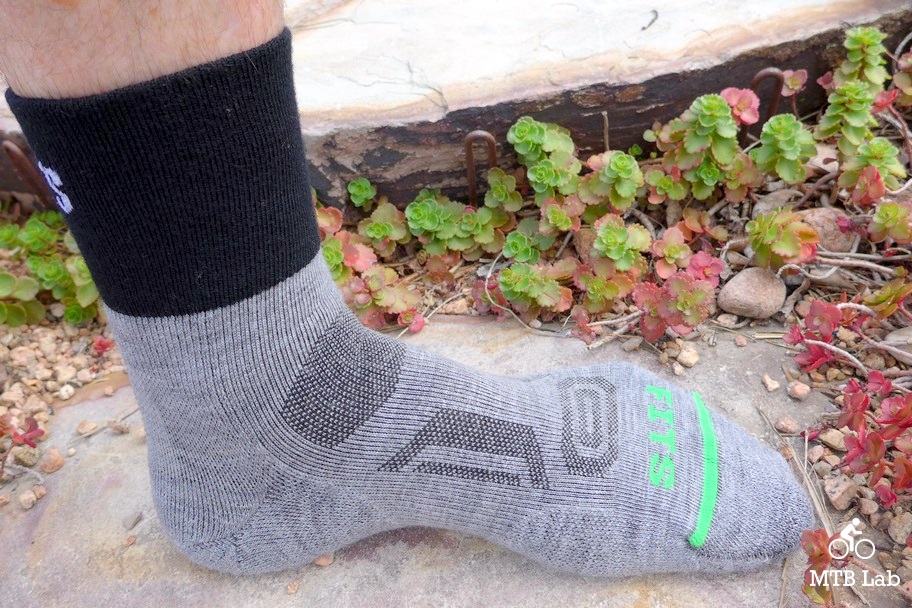 The Light Performance Trail is a highly functional and technical cycling and hiking sock which offers excellent fit and feel and comfort. FITS socks feature their proprietary "Full Contact Fit" system, which locks the sock into place on your foot, preventing the sock from slipping and eliminating any friction from occurring between your foot and the sock. They utilize a high-quality Merino wool blend which offers excellent wicking and thermoregulating and natural odor resistant capabilities. We tested out the Light Performance Trail Quarter socks, which come in five sizes (S, M, L, XL, XXL) and three colors (light gray, black, charcoal) and retail for $17.99.
Purchase FITS Light Performance Trail Socks
For further information refer to fitssock.com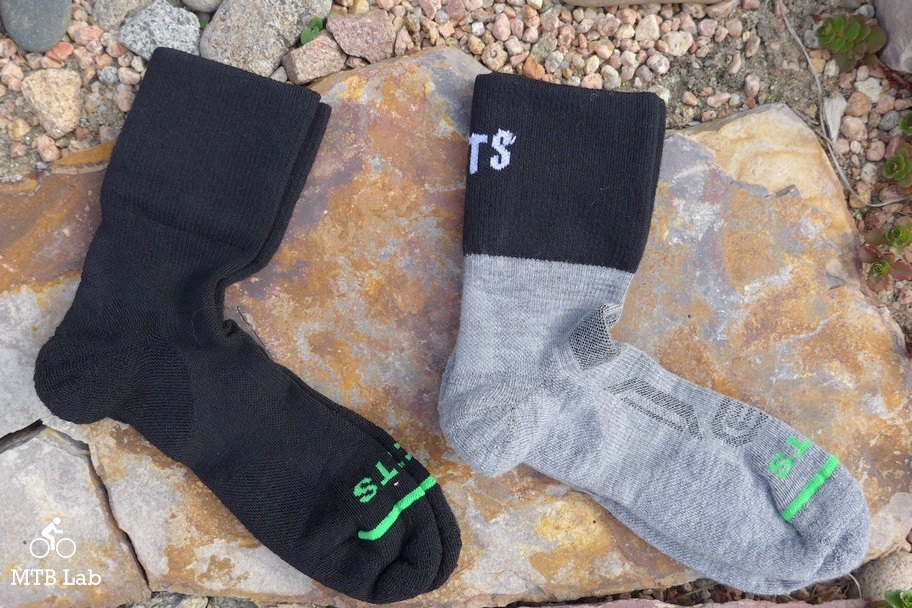 Features
The Light Performance Trail features additional cushioning in the arch, and heel and toe box sections which provide impact absorption and comfort when riding in rugged and bumpy terrain and during extended hike-a-bike sessions. Also, the extra thickness for that cushioning offers padding when wearing old or looser fitting shoes, helping to fill in the gaps. The top features a double welted cuff which prevents the ingress of debris, dirt, and rocks, helping to keep your shoes and feet a bit tidier and cleaner. The front flex area and the top of the foot have some ventilation and breathability points to aid in air throughput. The fabric combination of 50% Merino Wool, 40% Nylon, 7% Polyester and 3% Lycra offers a nice soft skin interface along with excellent durability and moderate compression characteristics.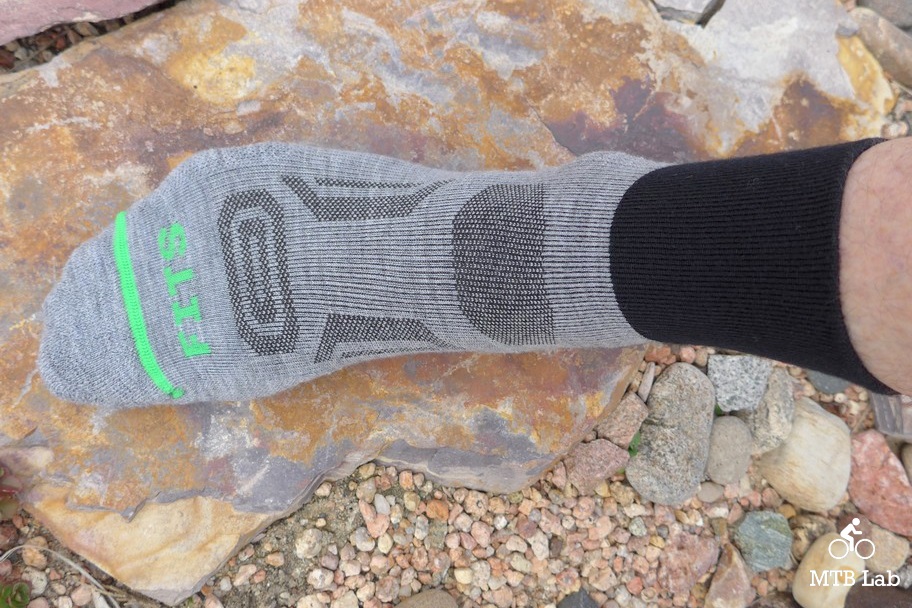 Impressions
The Light Performance Trail was quite comfortable, plush and protective. The padding was right where you needed, thick in the heel and toe box, without being overly chunky. I could wear them with almost all of my shoes, except the tightest fitting ones, meaning they aren't thin and slim fitting cross-country type socks intended for the race day use only. They seemed appropriate for most all of my roomier All Trail, All Mountain, Enduro, and all around cycling shoes where uber tight fittings weren't the norm, and they'd be ideal for wintertime use in clunky boots. I much appreciated the extra padding in gnarly and rugged terrain where my feet were getting hammered on the bike, and the shock absorption and cushioning was a significant relief. I could spend an extended period in the saddle without my feet feeling like they were tired and beat up from all the impacts and jarring. The small ventilation ports on the top of the sock worked decently, and my feet didn't feel like they sweated that much, especially considering their moderate thickness. The tight cuff helped keep debris from getting into the sock, so when I did trail work or marched around during hikes my feet didn't get dirty. Their Full Contact Fit system worked quite well and helped hug the contours of my foot and keep the sock snugly wrapped around my foot without any sloppiness or unwanted blistering and chaffing. The system even provided just a mild amount of compression which helped with blood flow. Not only are the socks highly functional for cycling but they shine for hiking, where the same sort of trail impact and blistering issues occurs.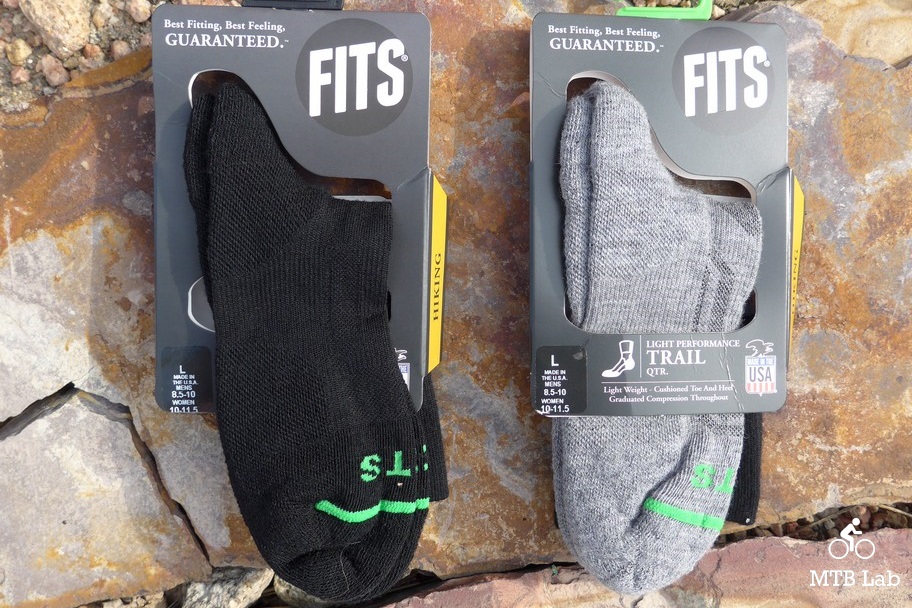 The FITS Light Performance Trail Quarter is an extremely comfortable sock and the heel/toe/arch cushioning, supportive and conforming Full Contact Fit system, performance cuff, and Merino Wool fabric blend make for an excellent product.
Purchase FITS Light Performance Trail Socks