The Hakka MX is the Swiss Army Knife of the cycling world, it's a gravel, cross and a road bike all in one and is perfect for bike packing trips. You can outfit the bike with 27.5 mountain bike wheels, where it'll accept up to a 2.1" tire and in the 700c mode, it'll accommodate tires from 23c to over 40c. With the hydraulic brakes being so good on CX/road/gravel bikes currently, coupled with the ability to run big-volume big-traction tires, the Hakka MX is a total blast on dirt and especially fast flowing singletrack.
For further information refer to ibiscycles.com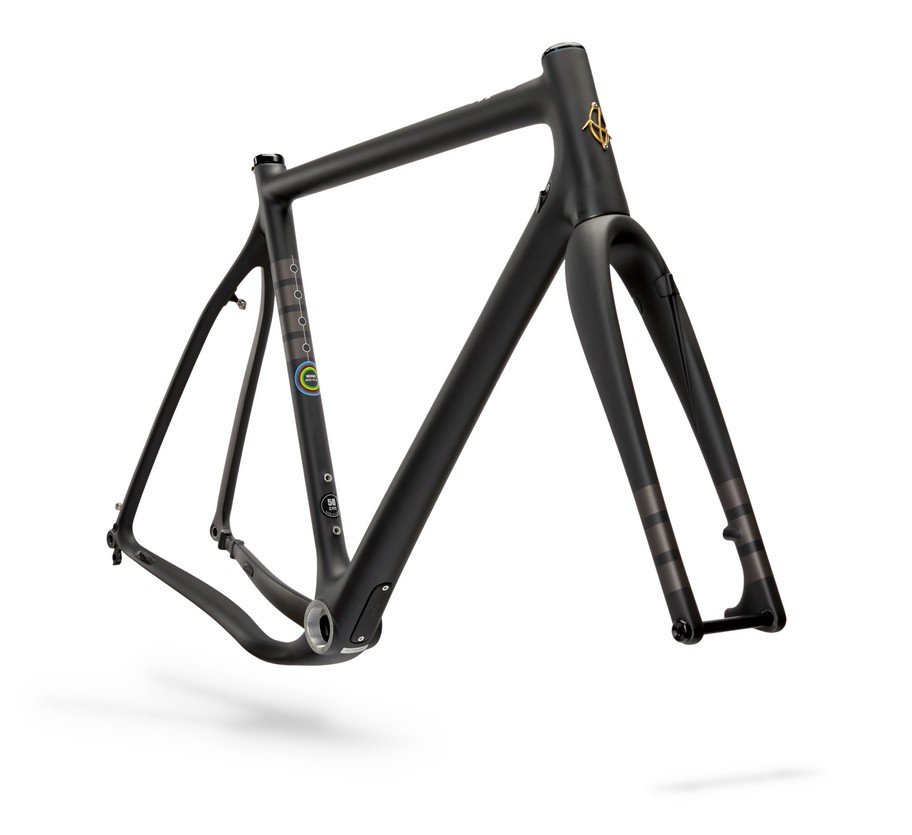 Features:
Ability to run 700C Wheels or 27.5″ Wheels
Carbon Fiber Monocoque Frame, 150g lighter than prior Hakkalügi
142mm through axle rear dropout spacing
T47 Threaded Bottom Bracket
Versatile Internal Cable Routing
Disc Brake Compatible
Dropper Post Compatible
Fender mounts
1X or 2X Compatible
Available last week of November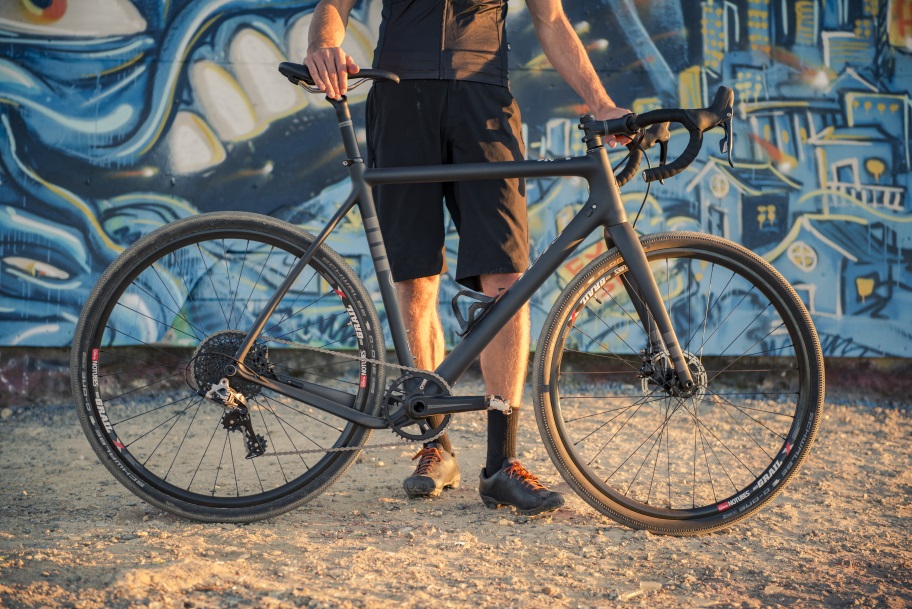 Wheels And Tires – 700C
The Hakka MX performs well as a gravel, cross or road bike. Each of these disciplines likely uses a different tire, and the Hakka plays nice with any of them.

You can run any number of 700 x 40c tires for the ultra-plush Barcalounger style ride. We like this size tire for bikepacking and burlier terrain, or if you simply want to be prepared for whatever mother nature and the road less traveled wants to throw at you. Our standard tire if you're going for the 700c option is the Schwalbe G-One in a 700 x 40c size.
A lot of times we find ourselves not needing the burly capabilities of the 40c tire, yet want a tire that will give us a good performance in a trouble-free size. In this instance, a 33c tire is a confidence-inspiring choice. There are numerous tire choices in this size, and a lot of Cyclocross racers prefer tires around this size.
We don't want to downplay the Hakka MX's capabilities as a pure cross bike. This is a bike that can race competitive cross at the highest levels, and in fact, it will venture onto the cyclocross World Cup scene this year. We've been testing the Hakka MX for nearly a year now, and our lead engineer on the project, Andy Jacques-Maynes, has ridden it to two victories in competitive local cyclocross races.
If you want to go full roadie or nearly full roadie, we approve. With a road bike standard 70mm bottom bracket drop and a 1000g carbon fiber frame, the Hakka transforms itself effortlessly into a RAD (Ride All Day) comfort cruiser. Although it's definitely not a criterium bike (remember those?), we've steepend the head angle on the top three sizes of Hakka (compared to the prior version) for a little more snap. Throw some lightweight 25c tires on the bike and you can blend in with the pack on your Saturday club ride.
We offer a choice of two different 700c wheelsets.:
Stan's Grail: The guys who started the tubeless revolution, Stan's, deliver a nice package in this cross/gravel specific tubeless wheelset. The BST-R rim technology will take tires from 25c on up to 40c, and you can run tubeless pressures up to 40psi with all the tires above 32c. If you're running a tubeless tire in the 25c to 32c range, you can put up to 115psi in the tires. You may also use tubes if that's the way you like to roll. This rim weighs 460g. The Grail comes as standard equipment on the Hakka with the SRAM Rival group.
Ibis D30 Carbon: With the launch of the Hakka MX, we are also launching our new carbon fiber gravel/cross wheelset, called the D30. The rim features a 21mm inner rim diameter and weighs 425g. They're ideal for tires between 30-42c but will play nice with anything down to a 23c. The D30s feature a slight hook bead. This helps keep tubeless tires locked in place at standard road pressures.
The wheels feature 24 Spoke drilling, bladed Pillar spokes with alloy nipples, and our proven Ibis hubs, which can be fitted with an SRAM XD driver, a Shimano 11sp road driver or a Shimano 11sp mountain driver (yes, they're different). They feature 12mm through axles front and rear, and the spacing is 100mm up front and 142 in the rear.  The wheels will be available on our $3,299 Rival build for an $800 upgrade free. They will ship standard on our $6,499 Ultegra Di2 model. The new D30 rims are backed by our seven-year warranty, which also covers standard rim impacts.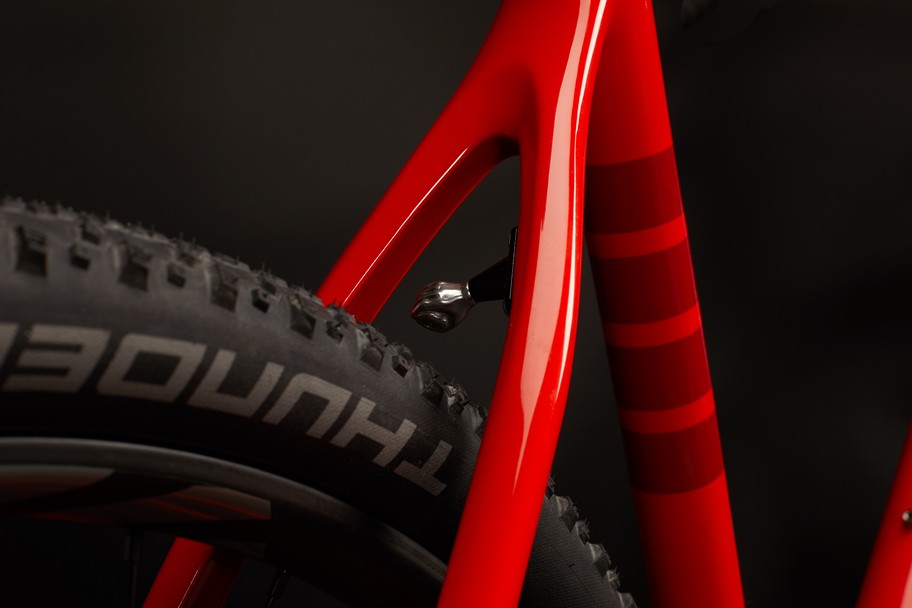 Wheels And Tires – 27.5″
If you'd like to foray into Monstercross BEAST mode, we recommend a set of 27.5″ wheels with a set of 2.1 tires mounted (we like the Schwalbe Thunder Burt's). We're seeing more and more people embrace the floatation traction and comfort advantages of the 27.5″ wheels for light offroad and gravel use.
This wheel size is also a favorite of the bikepacking crowd.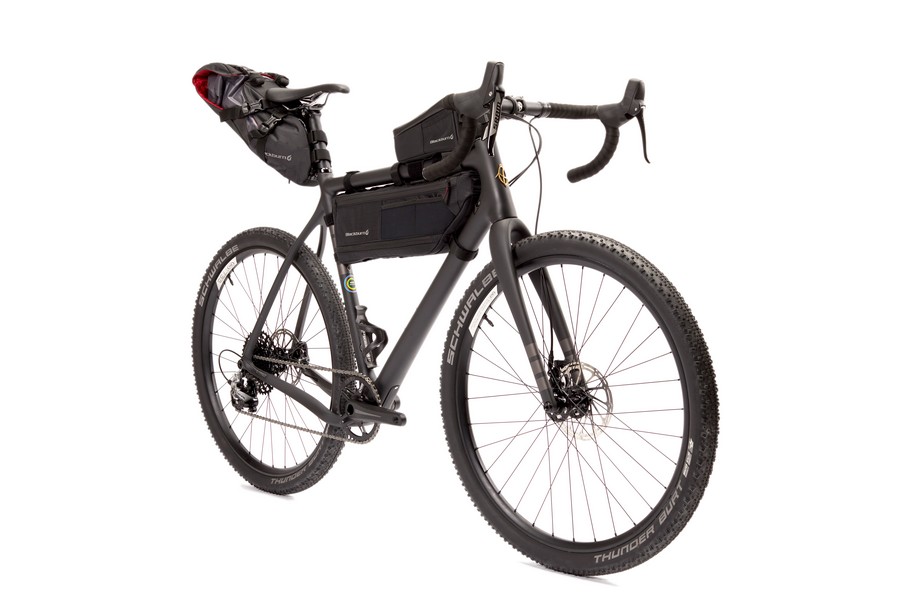 We offer two different 27.5″ wheelsets:
Ibis 733: Another new wheelset we're introducing with the Hakka MX is our mid-wide asymmetric 733 wheelset. The wheels feature our 475g tubeless aluminum rims with a 29mm internal width that mates well to the 2.1 tires this bike can handle. The 32º wheels also feature Ibis hubs, PiIlar 14/15 double butted spokes and weigh 1730g.
Ibis 735 Carbon: Our proven carbon asymmetric 735 wheels come standard on the Di2 kit and are available as an option on the Rival kit should you want to moderate your dispensing of c-notes but still enjoy the magic-carpet carbon ride. The 32º wheelset weighs 1598g and the 29mm inner width rims come in at a very low rotating weight of 390g. Our latest generation Ibis hubs are included and you can order them with a Shimano (mountain) or an SRAM XD driver.

Cables Of Both The Electric And Stainless Kind
All the cable routing is internal, and we use our new plastic ports to allow maximum adaptability for whatever spec a rider would want.  We also have a slick Di2 battery mount for complete Di2 integration. The Hakka is also dropper post compatible. Here's a suggestion for a Hakka Hack: get an Ultegra hydro left shifter and use it to activate your dropper.
Bottom Bracket
We are big fans of the T47 bottom bracket standard, so have included that on the Hakka. We like the T47 because it allows a beefy 30mm spindle, and the bb simply threads into the frame so your bike mechanic won't hate you and your bb won't creak on you.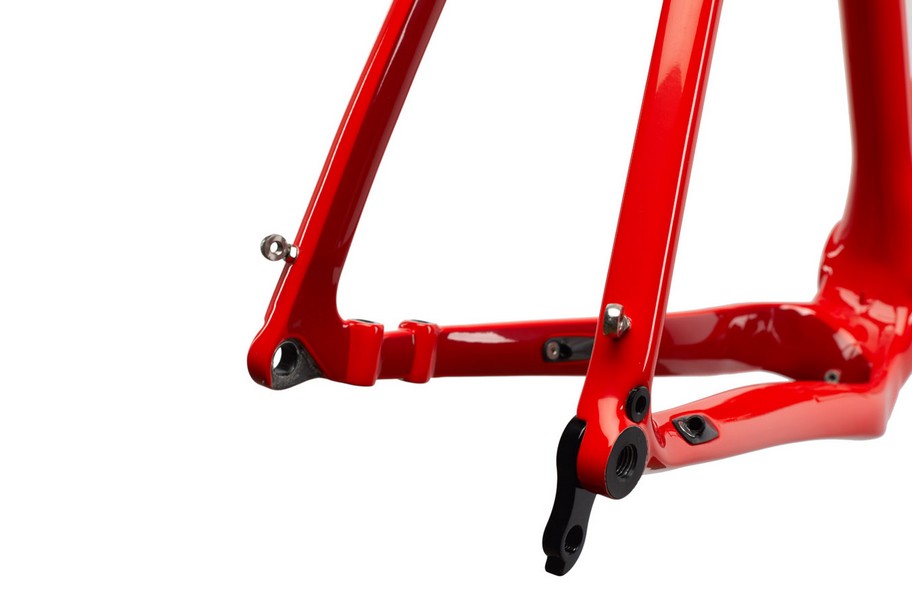 Drivetrain
Both component groups we offer have 1X drivetrains, and the Hakka MX is also compatible with 2X drivetrains if you simply must have a front derailleur.
Disc Brakes And Fender Mounts Too
The Hakka MX has some nice flat-mount rear disc mounts and utilizes a 160mm rotor. And you'll notice fender mounts on the seat stays (removable at the bottom of the stays) and forward by the bottom bracket yoke. The ENVE fork does not have fender mounts, but there's a good one you can purchase from Ibis that requires no built-in fender mounts.
With the hydraulic brakes being so good on CX/road/gravel bikes now, coupled with the ability to run big-traction tires, this bike is a total blast on dirt (especially fast flowing singletrack).