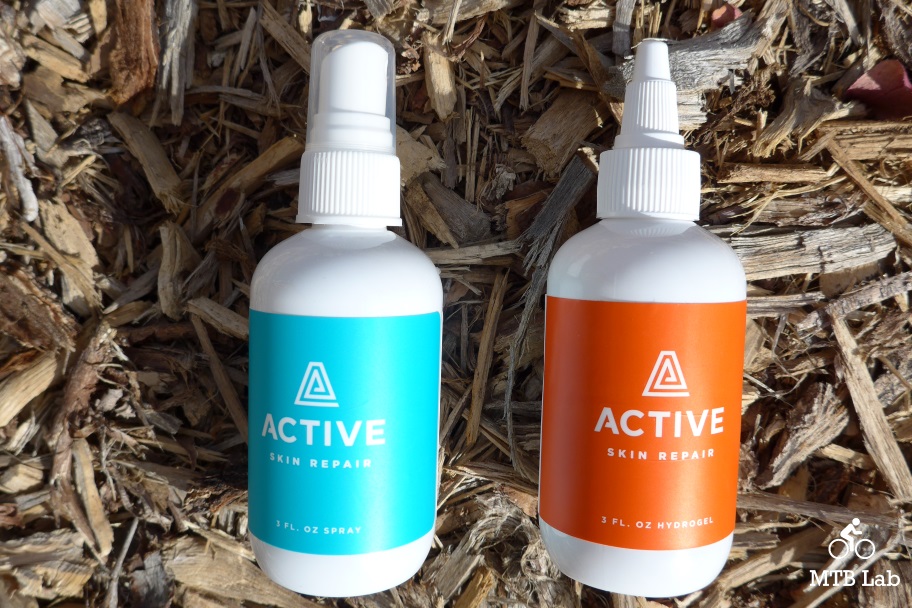 BLDG Active has introduced a new-to-the-market skin and wound repair product that's helpful when dealing with cuts, splits, cracks, blisters, scrapes, rashes, insect bites, sunburns and other skin irritations. Their Active Skin Repair is the first multi-functional, non-toxic, sting free, skin and wound repair solution that helps naturally speed the healing process. Ideal for cyclists, climbers, hikers, outdoor enthusiasts and anyone that gets normal mild wounds from playing around in the backcountry and backyard.
For further information refer to bldgactive.com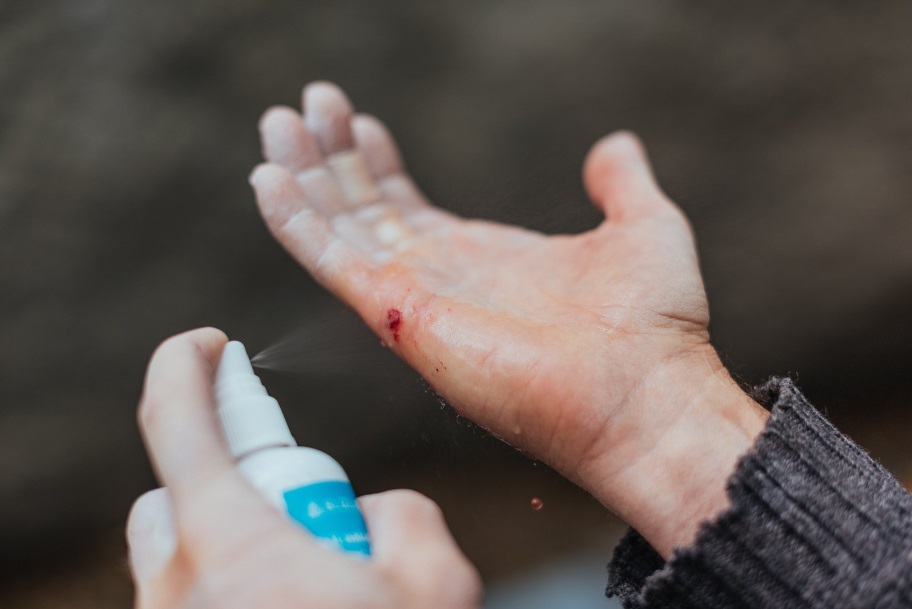 Active Skin Repair
Active Skin Repair uses a proprietary, doctor recommended and clinically proven formulation of HOCL, a medical grade product used in hospitals worldwide. HOCL is a molecule produced by our bodies in response to injury that kills bacteria and supports the natural healing process.
Active Repair kills 99.9% of bacteria, including complex bacteria within 15 seconds of contact and helps speed your body's natural recovery process. Use Active Repair Hydrogel on cuts, scrapes, sunburns, regular burns, chaffing, rashes, wounds, insect bites and other skin irritations. It's a perfect solution for everyday skin damage since it's 100% natural, non-toxic, antibiotic free and non-sensitizing, so its safe to use around the head, eyes, mouth, and ears.
The power of BLDG ACTIVE's Regenerative Technology lies in its active ingredient, Hypochlorous (HOCl). HOCl is naturally produced by the white blood cells in our body as a natural way to kill bacteria, reduce inflammation and help the body heal. This clinically proven regenerative technology allows you to externally treat normal skin damage using the same molecule that your body uses internally. Their scientifically advanced and clinically proven products simply work, helping you recover faster and get back to the sports you love.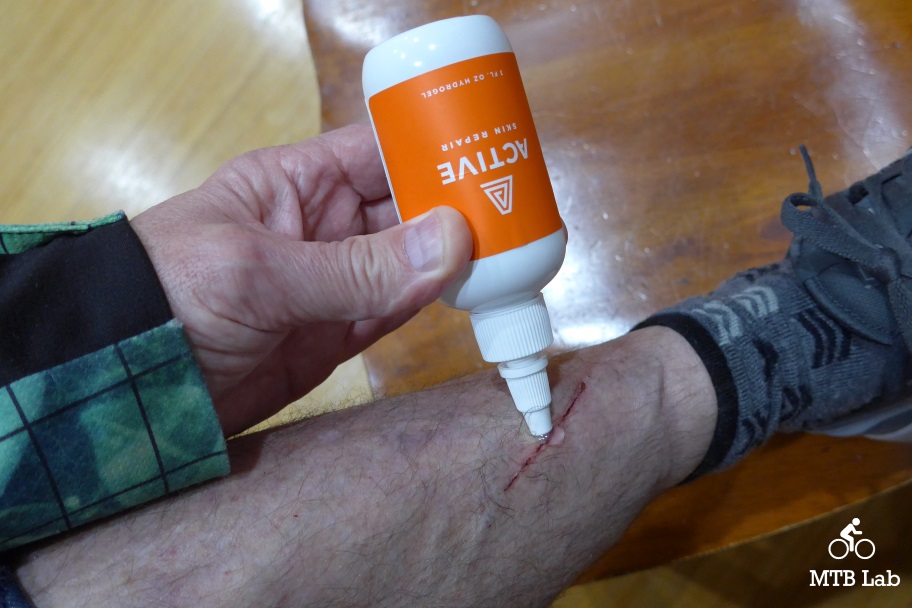 Thoughts => I had a couple of injuries, and medical procedures and the product did wonders, increasing the healing time amazingly fast, without any scabbing or scaring. I had some Cryotherapy work done at my Dermatologist for sun lesions on my face, so I rubbed in some Hydrogel over a couple of days time and what would usually take a week or two to heal, disappeared in a couple of days, almost like the work never even existed. Another time I flicked a tree sapling into my nose, and it bled like crazy and left a nasty looking blood spot that didn't want to go away, but after rubbing in some of the gel, it almost disappeared overnight. Both incidents left the skin smooth and scar free. I just added it to a considerable wound I got when I gouged my forearm deeply on a thick tree branch. I did give the injury a couple of days to get past the initial deepness, and I'll be interested to see how it performs, especially over antibiotic ointment. I'll always have Active Repair in my arsenal of my home, camping, and vehicle first aid kit since it just plain works for wound care, providing the excellent attributes of faster healing, less scaring, non-toxicity, less inflammation, and non-sensitizing.
The Active Repair comes in two versions, a Spray for $24.99, and a Hydrogel for $29.99, all in a convenient 3oz, TSA approved bottle.
Active Ingredients:

Hypochlorous Acid (HOCl) 0.010%

Inactive Ingredients:

Electrolyzed Water (H2O), Sodium Chloride (NaCl), Sodium Hypochlorite (NaOCl), Lithium Magnesium Sodium Silicate, Sodium Bicarbonate, Phosphates, Sodium Sulfate.
Buy Active Skin Repair
About BLDG ACTIVE
BLDG ACTIVE was built on a foundation of biotech entrepreneurship and a love for outdoor sports. Our company makes products that promote personal health and recovery through clinically proven technologies. At BLDG, we believe that personal health and the health of our environment are entwined.