These are a few of my favorite under $50 items from this season, including the comfy Alb B-19 Belt, the BLDG Active Skin Repair for faster wound recovery, the functional Light & Motion Vibe Commuter Lights and the Wolf Tooth Components BarBag to carry gear on your handlebars.
Alb B-19 Belt
Their B-series belt closure makes greeting the day or answering nature's call quick and easy. It's nonmetallic buckle to ease the hassle of security lines and secure enough to stay put wherever life takes you. And it does it all without any moving parts to let you—or your pants—down. Carbon fiber composites provide strength without adding weight or bulk while custom weather-resistant bands deliver the perfect combination of comfort and security.  The vegan B19 is molded, sewn, and packaged right here in the USA.
It comes in two band lengths, 41″ maximum and 42-53″ and three colors schemes, Ink/Sky Sawtooth ($34.95), Ink ($34.95) and Silver/Turquoise Sawtooth ($29.95).
The B19 Buckle is made of an injection-molded carbon fiber reinforced polyamide material.

Fiber orientation and material appearance will vary from piece-to-piece.
All pants are different and B19 buckles can be slightly wider than some belt loops. The solution? Thread belt through trousers loop end first.
All B19 bands measure 38mm (1.5in) across
Performance Stretch bands have a firmer stretch than your traditional elastic belt to keep your trousers where you want them.

The elastic materials used are natural and subject to gradual degradation over time. If your belt ever ceases to perform, please contact them.
Machine wash cold as needed and hang to dry.
For further information refer to yaak.design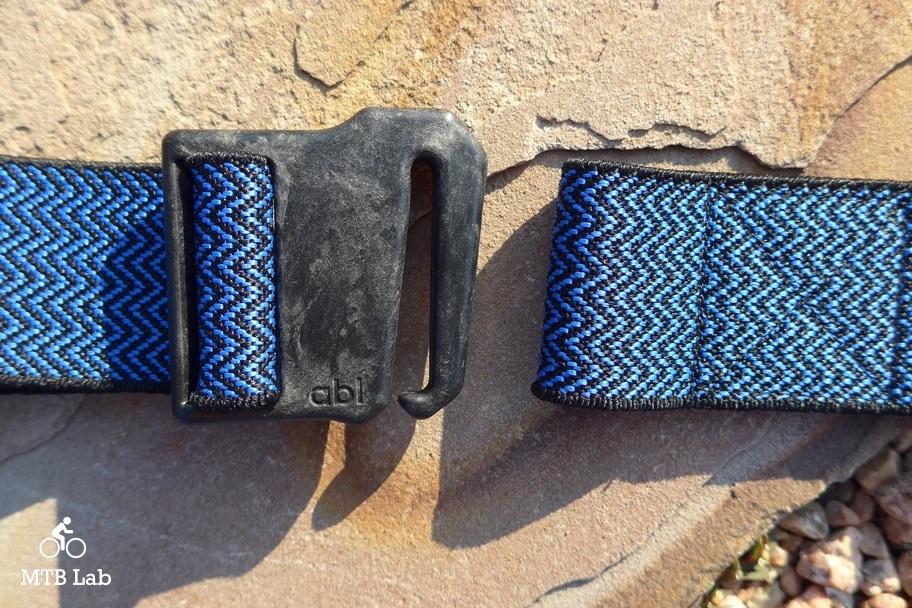 The belt was quite comfortable due to the stretchy and elastic band, and it offered enough expansion for maneuverability while still being tight enough for stability and security. The ingenious buckle hooks easily into the end loop of the band, and due to the carbon-fiber plastic, the clasp never felt cold against the skin, and it's smooth finish never felt sharp. I enjoyed having the easy to use hook design of the fastener as it made bathroom breaks quick and straightforward, as did taking your shorts or pants on and off. The broad nature of the band might not work with every pair of pants, but most outdoor apparels seem to incorporate a more comprehensive loop design in their systems. The Abl B-19 is an excellent belt, and I wear it almost daily with my jeans and biking pants.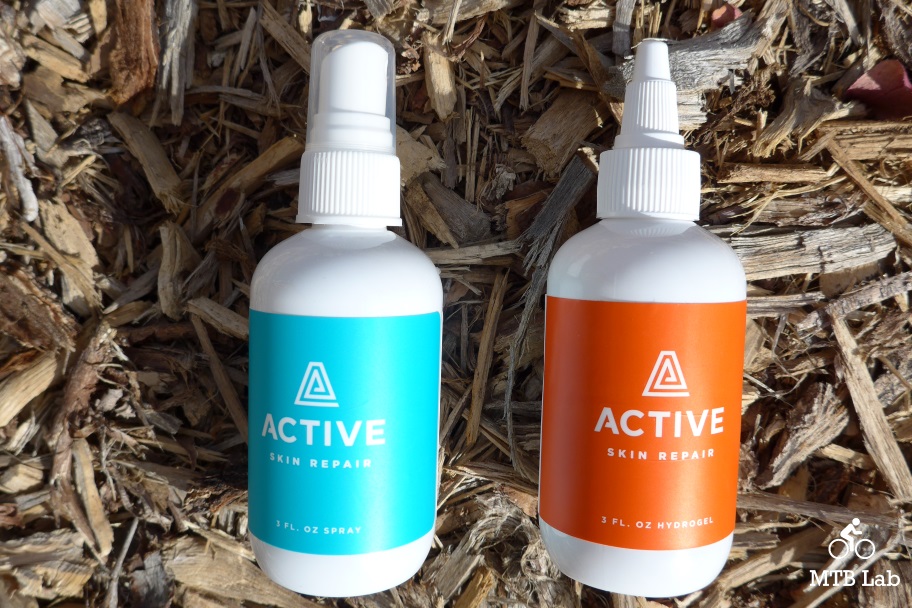 BLDG Active Skin Repair
BLDG Active has introduced a new-to-the-market skin and wound repair product that's helpful when dealing with cuts, splits, cracks, blisters, scrapes, rashes, insect bites, sunburns and other skin irritations. Their Active Skin Repair is the first multi-functional, non-toxic, sting free, skin and wound repair solution that helps naturally speed the healing process. Ideal for cyclists, climbers, hikers, outdoor enthusiasts and anyone that gets normal mild wounds from playing around in the backcountry and backyard.
The Active Repair comes in two versions, a Spray for $24.99, and a Hydrogel for $29.99, all in a convenient 3oz, TSA approved bottle.
Active Ingredients:

Hypochlorous Acid (HOCl) 0.010%

Inactive Ingredients:

Electrolyzed Water (H2O), Sodium Chloride (NaCl), Sodium Hypochlorite (NaOCl), Lithium Magnesium Sodium Silicate, Sodium Bicarbonate, Phosphates, Sodium Sulfate.
For further information refer to bldgactive.com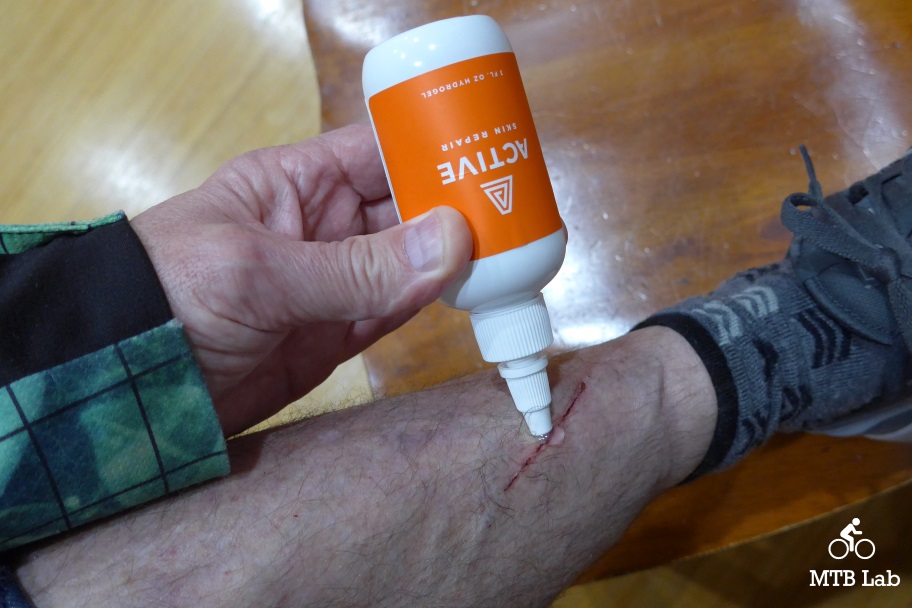 I had a couple of injuries, and medical procedures and the product did wonders, increasing the healing time amazingly fast, without any scabbing or scaring. I had some Cryotherapy work done at my Dermatologist for sun lesions on my face, so I rubbed in some Hydrogel over a couple of days time and what would usually take a week or two to heal, disappeared in a couple of days, almost like the work never even existed. Another time I flicked a tree sapling into my nose, and it bled like crazy and left a nasty looking blood spot that didn't want to go away, but after rubbing in some of the gel, it almost disappeared overnight. Both incidents left the skin smooth and scar free. I'll always have Active Repair in my arsenal of my home, camping, and vehicle first aid kit since it just plain works for wound care, providing the excellent attributes of faster healing, less scaring, non-toxicity, less inflammation, and non-sensitizing.
Buy Active Skin Repair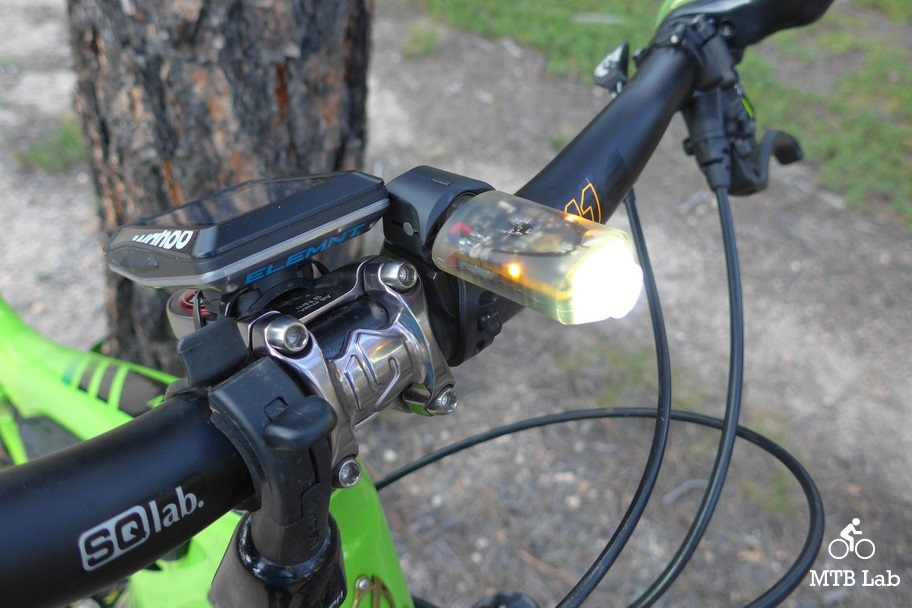 Light & Motion Vibe Commuter Lights
The revolutionary, button-free Vibe head and taillights feature smart sensors that recognize motion and automatically turn on and off, with a powerful, variable pulse that's designed for maximum traffic visibility both day and night. The Vibe Pro HL (headlight) senses ambient light and knows to pulse in the daytime and run steadily at night. Vibe is extremely easy to use, and the light secures to a handlebar or seat post with a quick quarter-turn lock, and locking in the Vibe activates the sensors. The cable-free design means the USB blade directly plugs into any USB port and charges in a mere 2 hours. Like Light & Motion's other bike lights, the Vibe series is completely waterproof. The certified IP67 rating allows the light to be submerged up to 1 meter without issue, equating to a light that will never fail a commuter in the worst of weather conditions. Tested to withstand repeated 1-meter drops on concrete, Vibe is engineered with unmatched durability and long-term reliability – essential for the daily commuter.
The  Vibe Pro HL headlight ($49.99) provides 250 Lumens SafePulse (200 lumens night mode) with a 6-hour runtime day mode (2-hour runtime night mode) and its Auto Sense detects ambient light and automatically adjusts to the safest riding mode, pulsing in the daytime and remaining steady at night.
The Vibe Pro TL taillight ($59.99) provides 100 lumens with a 6-hour runtime and a SafePulse beam pattern while the standard mounted Vibe taillight ($39.99) provides 50 lumens with a 12-hour runtime and also features the SafePulse beam pattern.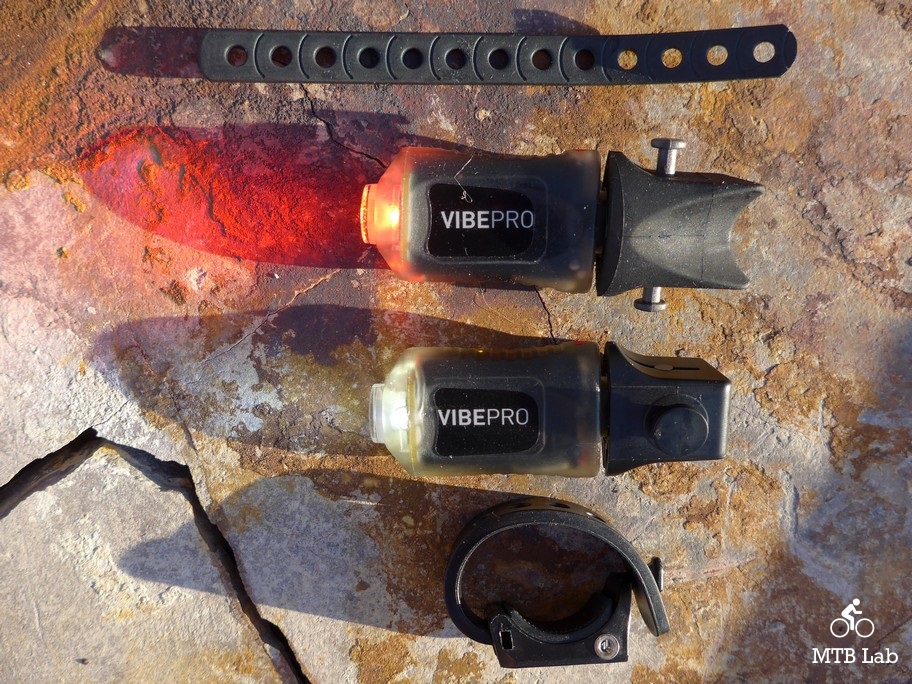 The Light & Motion Vibe series of commuting and urban lights feature an innovative and revolutionary approach to how a rider interfaces during bike light use. The Vibe suite feature button-free head and tail lights that utilize smart sensors that detect motion and light levels, providing effortless safety. They're also made from a plant-based, bio-renewable material that is completely waterproof. When you're at work you can plug the bladed back end of the lights directly into a USB port to charge them up for the ride home. Once you're ready to ride home, insert the end of the light into its mount give it a quarter-twist and you're ready for the commute, providing a no-brainer method for keeping you safely lit up while on the jaunt.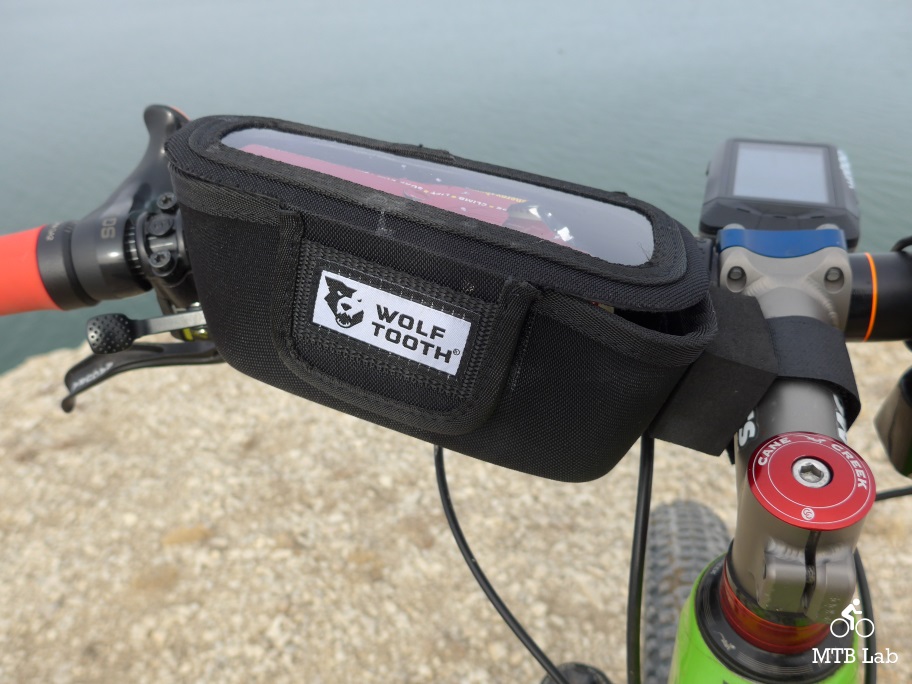 Wolf Tooth Components BarBag
The BarBag is a handlebar mounted storage bag with a see-through flip top lid that utilizes a magnetized closure. The trapezoidal shaped compartment has a .6 liter capacity and uses a stiffened nylon body. It has three Velcro closures straps which attach directly to the stem and handlebars for a secure and stable connection. You can carry munchies, a wallet, keys, tools and perhaps a small phone in the compartment and the flip top lid can easily be opened with one hand for easy access to the items. It comes in a left, or right side mounted version and retails for $34.95.
For further information refer to wolftoothcomponents.com and Just In – Wolf Tooth Components BarBag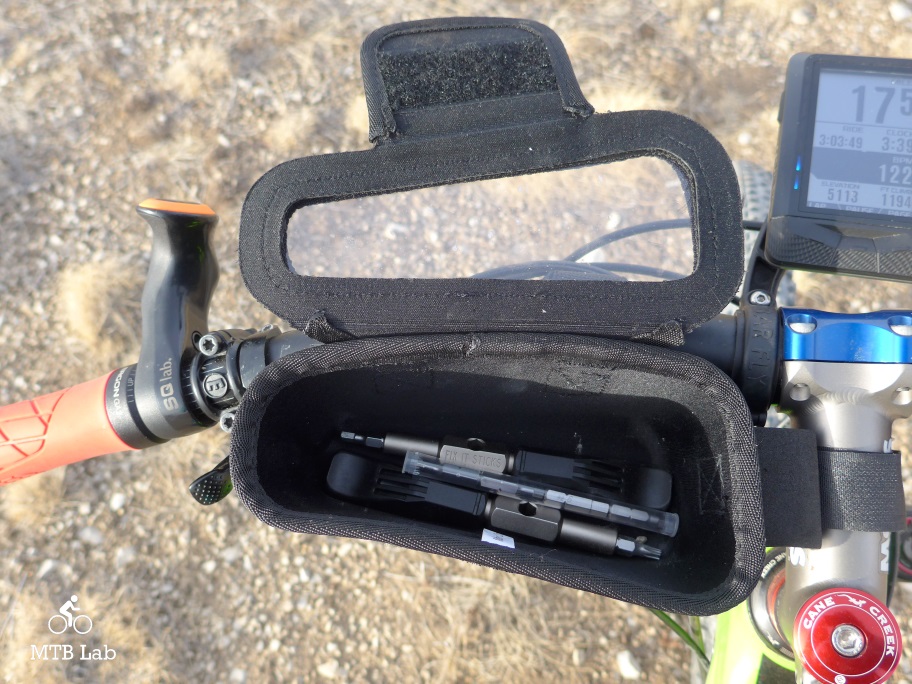 The Wolf Tooth Components BarBag is a handy and easy to use the handlebar mounted storage bag and the .6 liter capacity allowed you to carry food, tools and small items. The see-through flip top lid with the magnetized closure can be opened and closed with one hand, making for simple access and viewing. It comes in a left, or right side mounted version and securely attaches to the handlebars and stem.