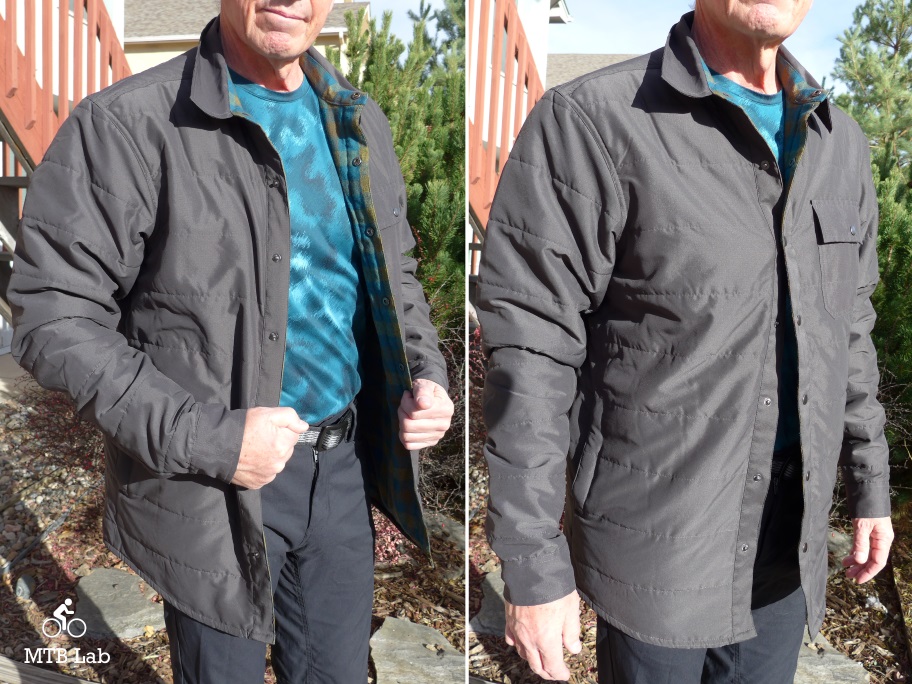 For some holidays gifts ideas, Club Ride Apparel has a slew of excellent items, including the warm and fashionable Lake Creek Shacket, the incredibly comfortable Infinity Hoody, and the long sleeved Tempo Jersey that's perfect for cooler weather. For pants, they have the Commander shorts which are sturdy, durable and utilize a WR finish and the lightweight Highland Pant which offers great maneuverability while riding.
For further information refer to clubrideapparel.com
Lake Creek Shacket
Can't decide whether to wear a long sleeve shirt or a jacket? The Lake Creek Shacket is your answer. Designed to be lightweight and easy to wear, the Lake Creek is quilted with synthetic fibers in a water-resistant shell keeping you warm, yet not too bulky. Snap up the front and go for a ride around town with the bike-friendly fit and RideLight Reflective accents.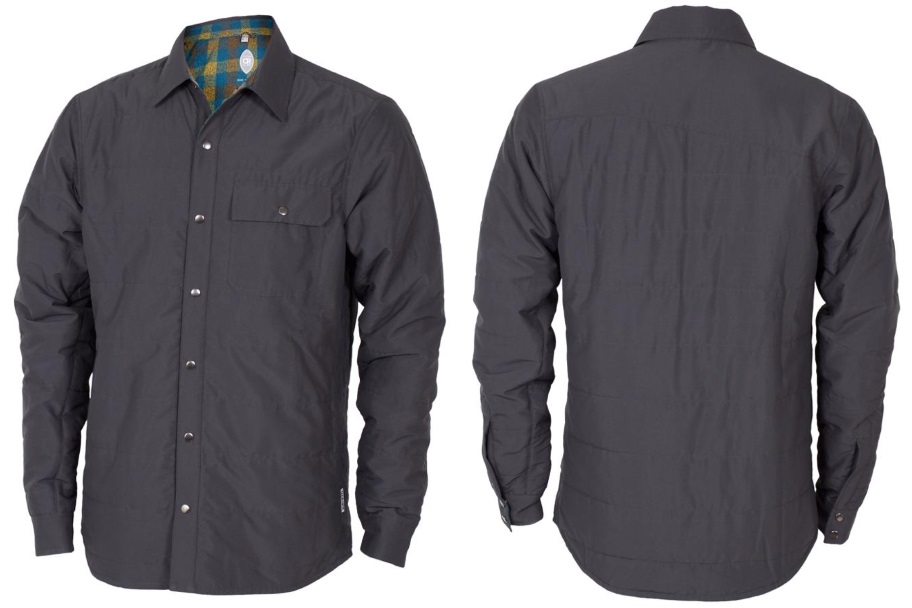 Impressions => Whenever the weather get's cold and nasty this is one of my favorite jackets to wear. It is highly functional and has lots of useful snap pockets, including two hands and one chest along with a large internal chest sleeve that's perfect for a smartphone or glasses. The jacket has a beautiful brush finish for wind-resistance and a soft and comfy flannel lining, and it's fashionable enough to wear around town or out for a dinner date. The insulation provides plenty of warmth, and it was excellent on any of the chillier bikes rides I have been on, out walking on a hike or getting into a bone cold vehicle.
Lightweight polyester woven rip-stop face fabric with mid-weight flannel lining
Brushed snap front, cuffs, and pockets
Three snap pockets | one chest & hand
Lightweight 80 gm synthetic thermal fill quilted insulation (inside)
RideLight reflective accents
Comfort fit
Sizes – S, M, L and XL
MSRP – $129.95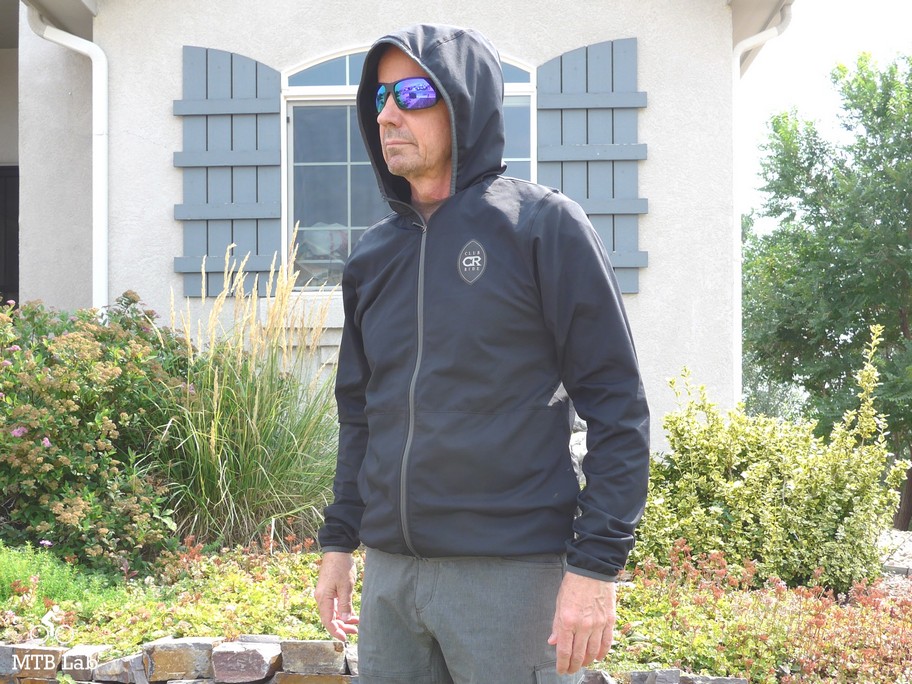 Infinity Hoody
The Infinity Hoody is this seasons must have, do it all, cycling mid-weight performance hoody. This Hoody is designed with a super-tech brushed back, mid-weight, stretch poly fabric that manages temperature and assures you look great on the bike or off. Never run out of storage space with two rear drop-in pockets and front hand pockets.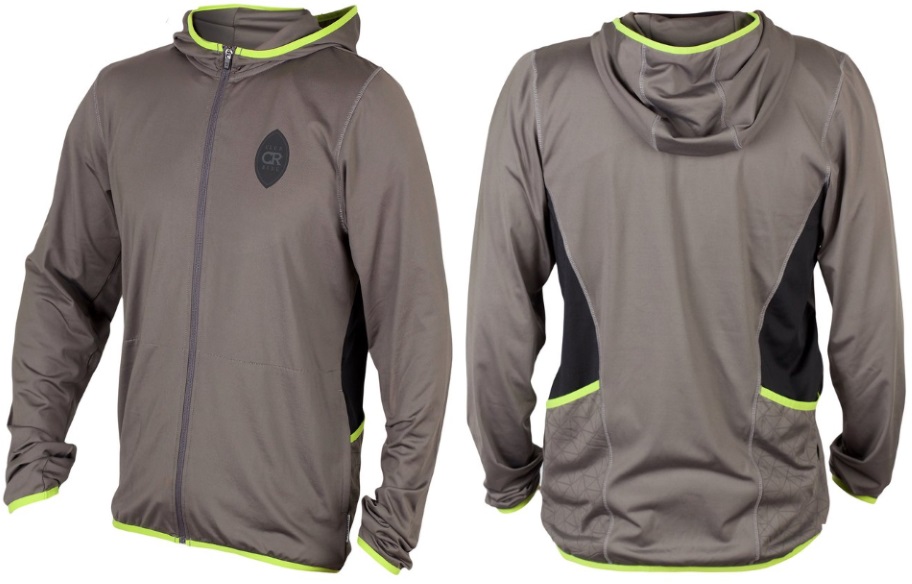 Impressions => This is an uber-comfy hoody that has an excellent fit, that isn't too loose or tight, making it perfect for wearing while bike ride and walking around town. The long front zipper allows many comfort, warmth and ventilation settings to tune things to the user's requirements. The front pockets are huge, and my giant iPhone 7 Plus fit comfortably into them with room to spare. The deep rear vertically oriented pockets sit right behind you hip bone making them ideal to quickly grab items.  The outside of the jacket has a tighter weave for wind resistance, while the inside has a soft brushed finish for a nice to the skin feel. The hood fits perfectly over your head without feeling baggy or flopping over your brow, and the knit cuffs are simple and do their job admirably without binding. Though I do wish the wrists had extended stretchy cuffs instead of the mini elastic band design as I sometimes found them irritating. 
Colors: Charcoal, Charcoal
Sizes: S-XL
Rear drop-in pockets / Hoody
Mid-weight polyester blend brushed back stretch knit fabric
Fabric content: 90% Polyester/ 10% Spandex
Full zip front
Front hand pockets
RideLight reflective accents
Fit: Comfort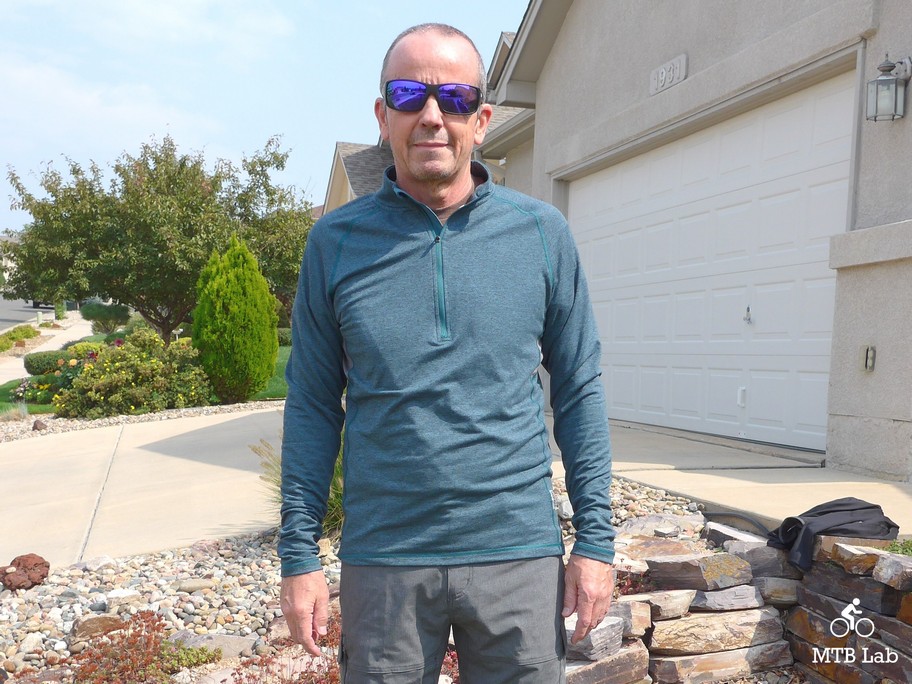 Tempo Jersey
We designed a technical, wicking, quick dry, breathable knit base layer to help keep you warm and dry when your tempo is high. Drop your goods into the back, low profile, storage pockets and open up the chest half zipper and away you go. We added extra venting for high activity with mesh panels under the arm and on the back.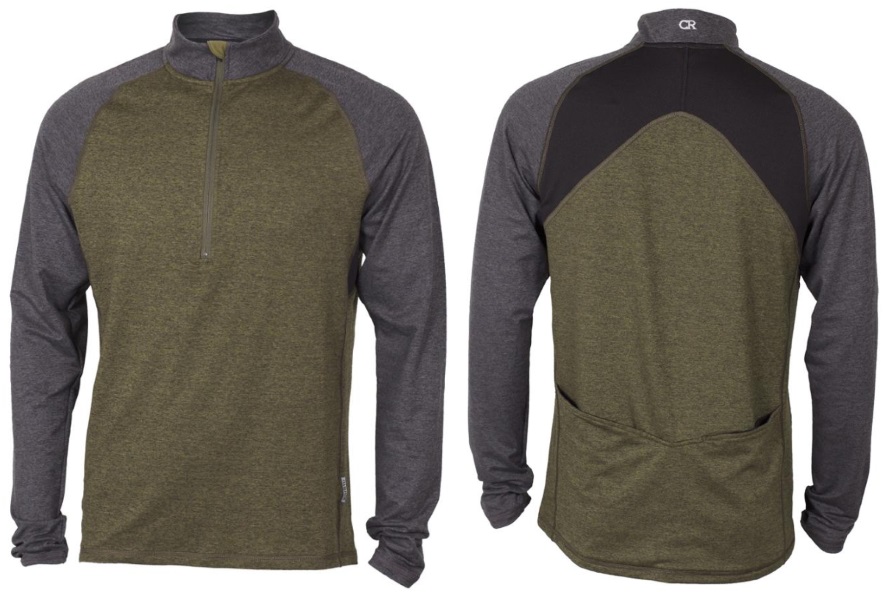 Impressions => Our temps dropped to 40 to 50's so I have been using the Tempo Jersey on a bunch of rides. The front half-zip feature is delightful and helps regulate temperature, and when zipped up tight the collar isn't binding. It's comfortable and stretchy, making it ideal to pull it over a light, thin layer or be used by itself.  The underarm and upper back mesh sections do a great job with ventilation, and overall the material does an excellent job of wicking and breathing. I have enjoyed this warm and cozy long sleeved jersey for the cusp season!
Colors: Dragonfly, Olive, Black
Sizes: S-XL
1/2 zip front / Mesh detail under arm and on back /
Two rear drop-in pockets
Mid-weight polyester blend knit fabric
Fabric content: 90% Polyester/10% Spandex
RideLight reflective accents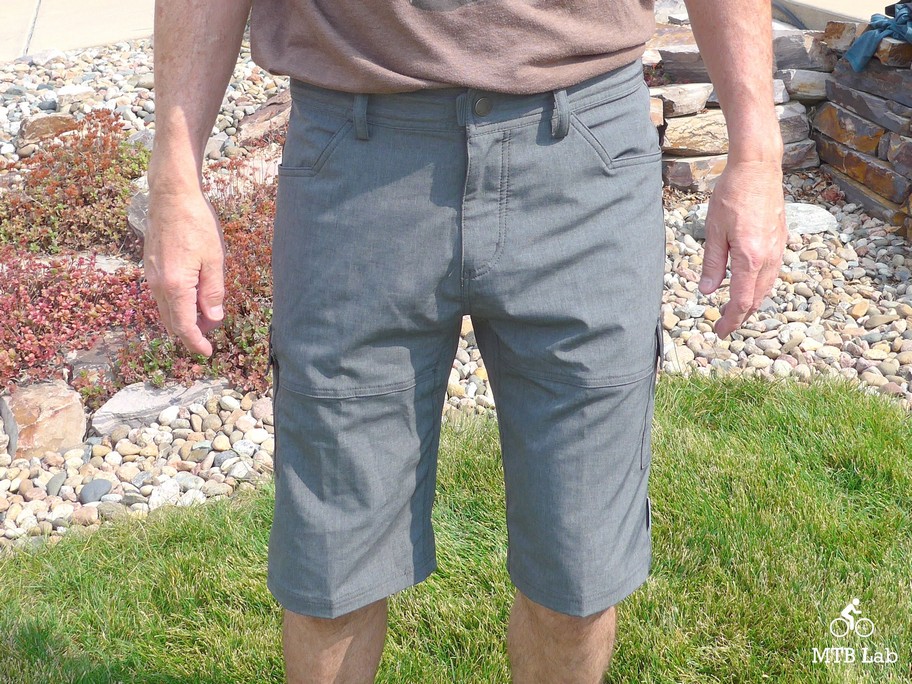 Commander Shorts
This is not your average cargo short. The Commander has all the functionality you need from a cargo short while providing all the technical aspects of robust riding short. Built with medium weight double weave fabric, the Commander is light enough for comfort, yet can withstand the most aggressive terrain. The lay flat pockets and belt loops allow you to transition seamlessly from the bike to everyday life.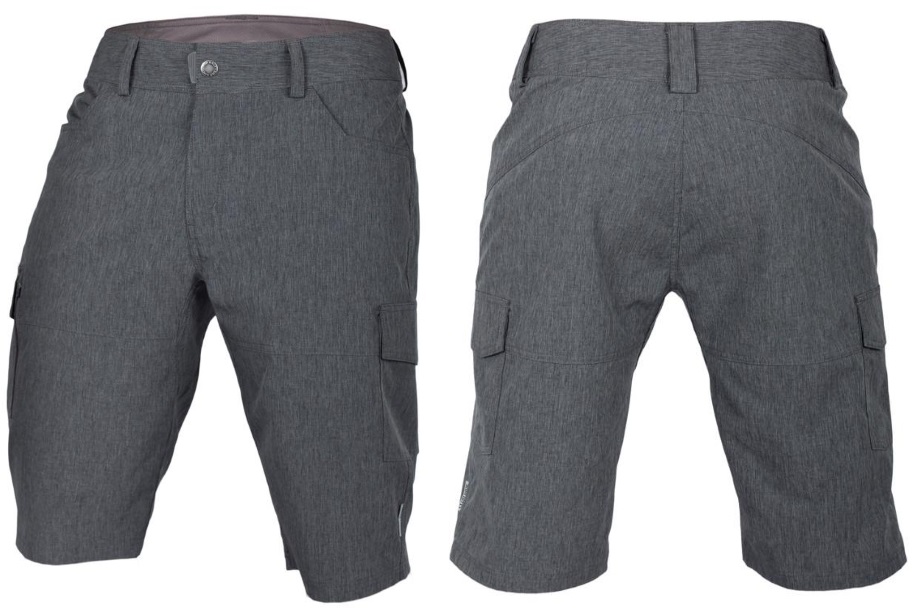 Impressions => The durable shorts are made with a WR finish which creates a sort crinkling noise sometimes when you're moving. Although there isn't much stretch in the material, they're reasonably comfortable, and the seamless crotch gusset offers excellent maneuverability and fit. For fitting purposes, they have a functional waistband adjustment system with a Velcro closure on each side to alter the circumference. The front has a robust snap closure with decently long zipper. The WR finish provides water and dirt resistance and significantly adds durability to the shorts. They have two large hand pockets, two cargo pockets on the thighs and one zippered pocket. The Commander shorts don't look like a set of baggy bike shorts and instead seem like a regular pair of cargo pants, albeit ones with high functional materials and a slew of biking features. I do wish the front pockets were a bit looser since it's tough to get things in and out of them. I did get a small tear near one hand pocket, but I carelessly got them torn when I was moving a log while doing some trail maintenance and thankfully it hasn't progressed any further.
Colors: Raven/Dragonfly, Graphite
Sizes: S-XL
Midweight Stretch Double-Weave Fabric
Fabric Content: 96% Polyester / 4% Spandex
WR Finish for Water and Dirt Repellency
Velcro Interior Waistband Adjustment
Seamless Crotch Gusset
RideLight™ reflective accents
Comfort Fit
Inseam: 12.5″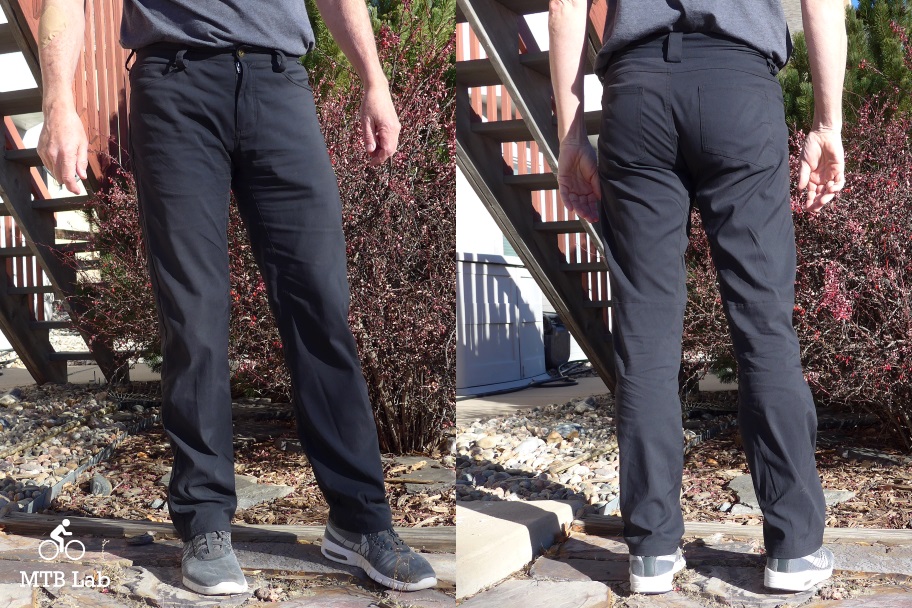 Highland Pant
The Highland Pant is designed with a durable, lightweight woven stretch fabric with a water-resistant coating, allowing you to move smoothly and with comfort while giving you protection from the elements. Breathable fabric keeps the heat from building up, and the seamless crotch gusset removes the chafing and gives you a nearly an endless range of motion. Our side leg pocket is built to hold most modern day media devices in an easy to get to, out of the way location. RideLigh Reflective accents under the leg cuff and on the garment keep you visible at night.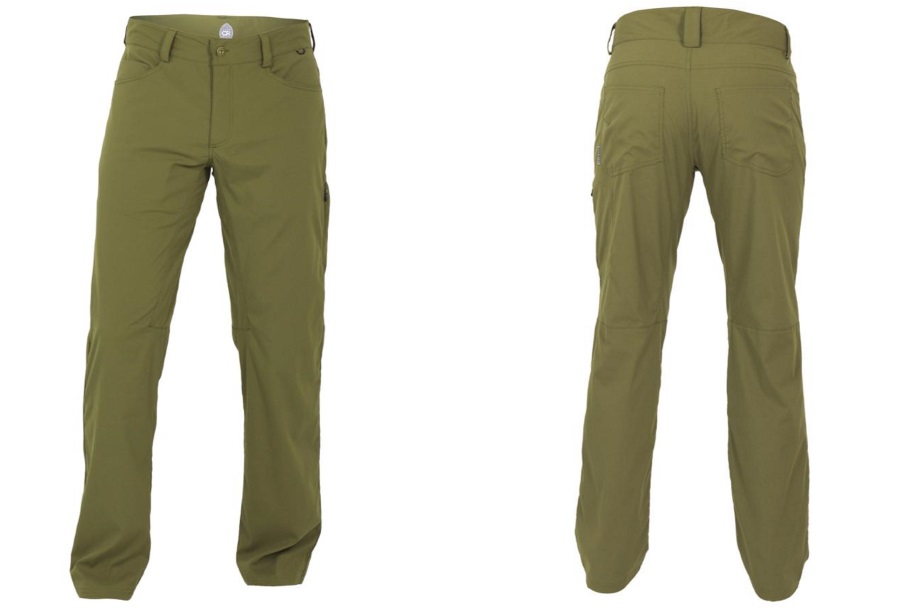 Impressions => Although they have a slightly slim fit and cut, that design works when riding a bike since there isn't a bunch of excess material flopping around. The fabric feels nice to the touch and has a DWR finish for water and wind resistance making it ideal for venturing out in inclement and cooler weather. The gusseted crotch means the pants offer plenty of maneuverability while riding and the rear has a NoCrackBack design. The front hand pockets are nicely sized and easy to get into, and the one zippered outer thigh pocket offers security for smaller items.
Mid-weight polyester stretch woven fabric
DWR finish: water resistant/ wind resistant
Five pockets | one zippered side, two hands, and two rear
Gusseted crotch
NoCrackBack
RideLight reflective accents
Inseam: 32″
Sizes – S, M, L and XL
Colors – Black and Olive
MSRP – $99.95