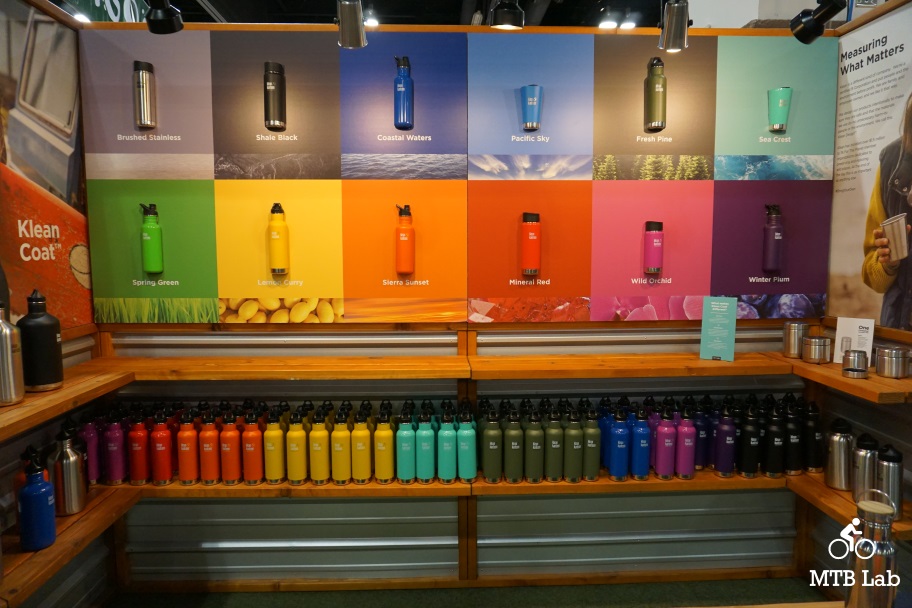 Klean Kanteen was focusing on their about to be released green friendly Klean Coat bottle coating, while DMOS has added flat and serrated edges to their Alpha and Stealth Pro snow shovels, Rumpl blankets gets some towels and Julbo has Aerospeed and Renegade sunglasses with the  Zebra Light Red photochromic lens.
Klean Kanteen
The family-owned company introduced the first stainless-steel, BPA-free, reusable bottle in 2004 as a safe, durable alternative to single-use, plastic water bottles. Their product lineup includes bottles, cups, tumblers, growlers, food canisters in a slew of colors and sizes (5oz to 64oz).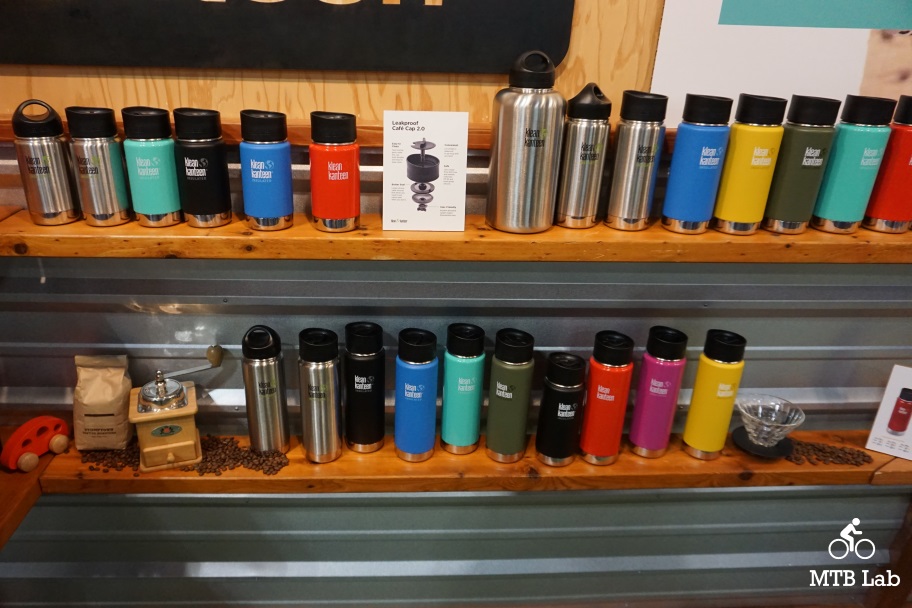 As part of a company commitment to environmental responsibility and material safety, Klean Kanteen is proud to unveil; a chip-resistant, durable powder coat finish developed with the support of an advanced chemical hazard assessment tool known as GreenScreen for Safer Chemicals (GreenScreen). Developed by the non-profit Clean Production Action, the science-based chemical hazard assessment methodology known as GreenScreen allows manufacturers to identify chemicals of high concern and make decisions to replace them with safer alternatives in an effort to move towards safer chemistry in the final product.
Klean's 2018 collection features a vibrant new palette of Klean Coat colors inspired by nature and the world we live in.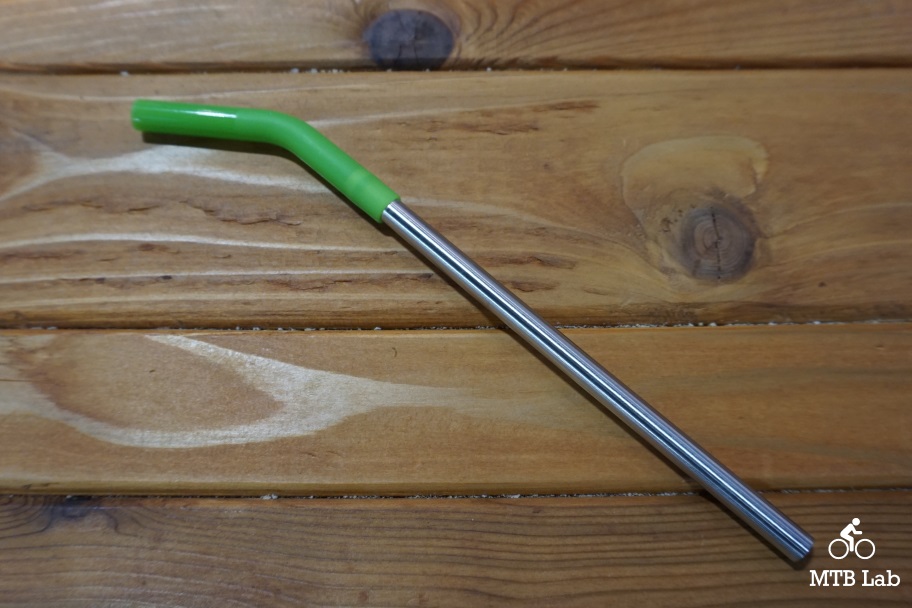 Americans use 500 million straws every day, so Klean Kanteen developed Stainless Steel Straws as a reusable solution to disposable plastic straws and there an ideal accessory their 16oz or 20oz Insulated Tumblers and Steel Pint Cups. The straws are made of high quality 18/8 stainless steel with a safe, food grade, removable silicone flex tip.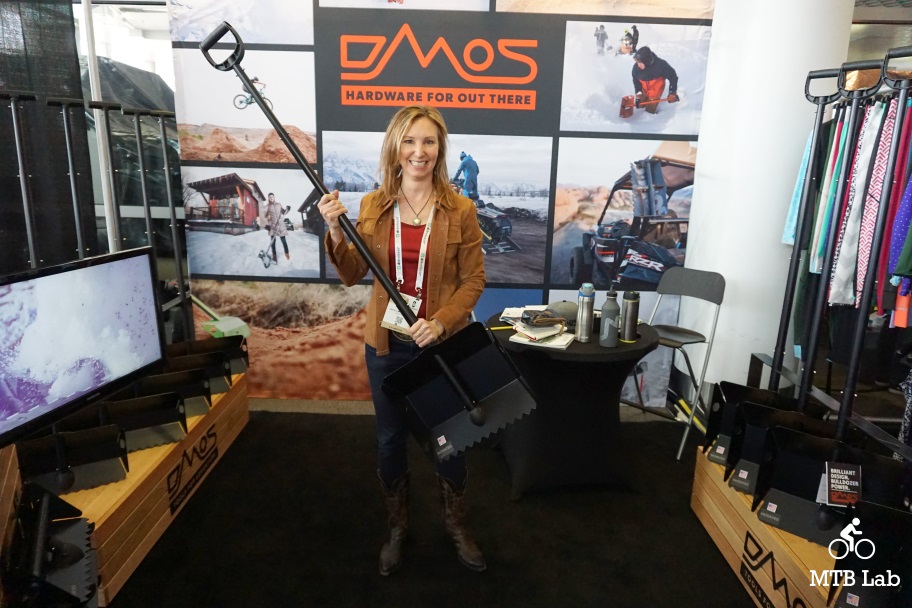 DMOS
DMOS or "Do My Own Stuff" makes strong collapsible alloy shovels, that can be used for digging out of a snowbank, creating backcountry kickers, and shoveling your walk or driveway.
The new Alpha 2 Shovel at $129 is the ultimate all-terrain multi-shovel tool for all the adventurers, property managers, and just about everyone out there who needs a tool that improves the efficiency of your work and is portable. The Alpha features a rugged and durable 2.5mm thick T6 60601 Aluminum 18″ wide blade. This year they've added flat blade versions, aka the Alpha 2S, which functions better when clearing pavement, walkways, driveways, and decks, at the slight loss to the serrated version ice-breaking capabilities.
The big scooped Alpha 2, and Alpha 2 S cuts your shoveling time in half and comes along with you via a convenient 1.25″ wide strap shrouds (for nylon webbing or an NRS strap) so that it is always handy when you need it. The telescoping indexed, locking shaft locks into the blade when not in use so that you can invert the shovel and retain the shaft. Convenient, powerful. Portable.
They've also created the new Stealth Pro and Stealth Pro S, at $119, which have 24″ wide blades for the ultimate path clearing.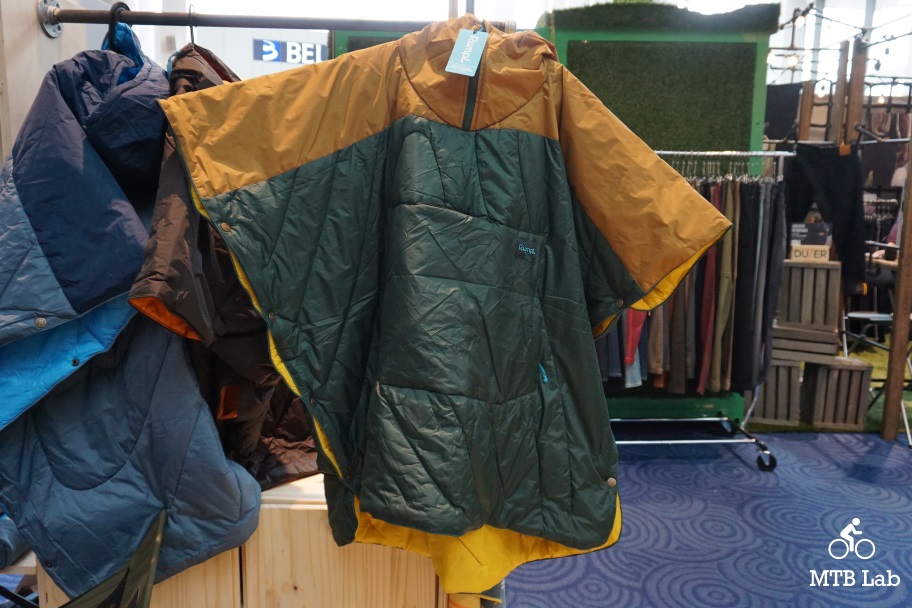 Rumpl
Blankets for Anywhere. Rumpl utilizes new material technologies that have been developed for activewear, outdoor gear, and sporting goods to modernize the everyday blanket. We make high-quality, versatile blankets that keep you comfortable anywhere you go, or when you don't go anywhere.
The next time you find yourself caught in a cold, damp, and generally unpleasant situation, forget the trash bag and reach for The Original Puffy Poncho. Made from the same stuff as their proven Puffy Blanket, The Puffy Poncho offers superior warmth and protection from the elements. Add to that a waterproof torso, three-panel hood, zipper-secured 'roo pouch, media port, and beverage holder, and you've got the makings of a damn comfy experience. You can use it as a poncho or lay it out like a blanket.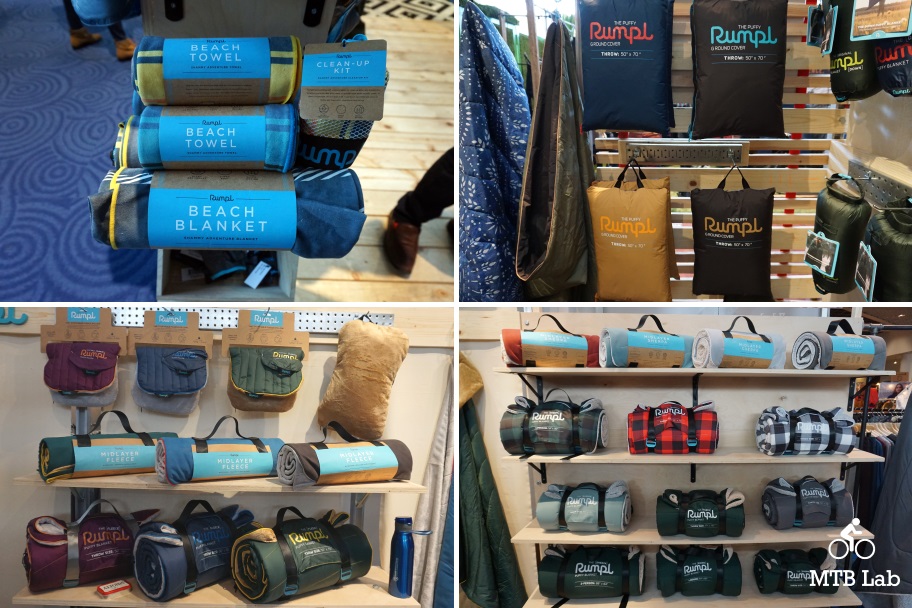 The make a slew of blankets including the Original Puffy Blanket, the Jr Original Puffy, the Down Puffy, the Fleece Puffy, the Jr Fleece, the Sherpa Puffy, the Midlayer Fleece, and the Midlayer Sherpa. They can come in three sizes (depending on model), Throw, 1-Person, and 2-Person and various colors and patterns. They also have the new Shammy Beach Blanket, Beach Towel, and Clean-Up Kit.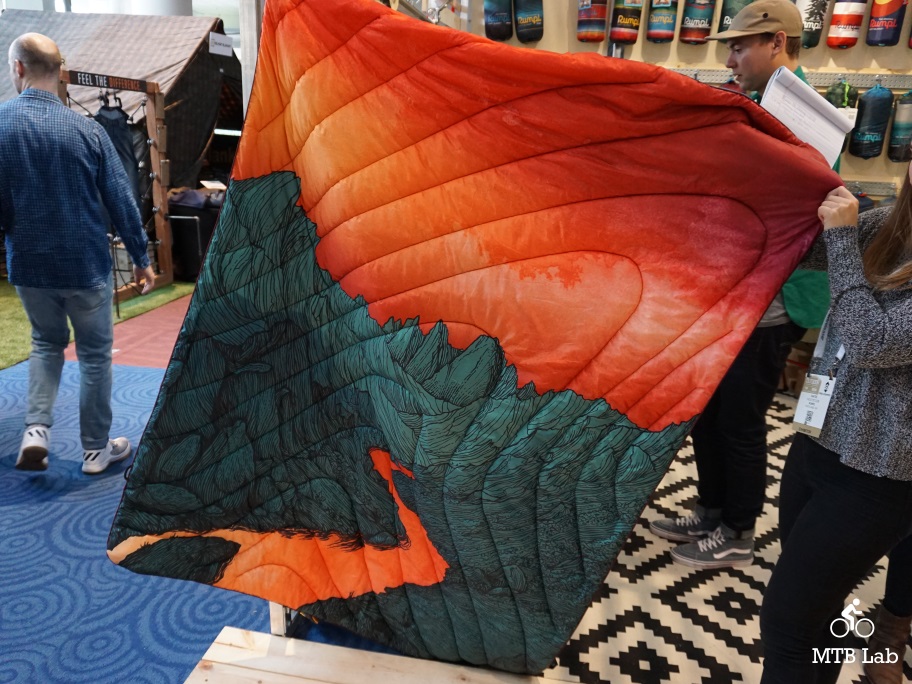 They have a slew of colors in patterns in some of their blankets, usually created by different artists. They've just added a new model that has an abrasion resistant bottom to improve durability.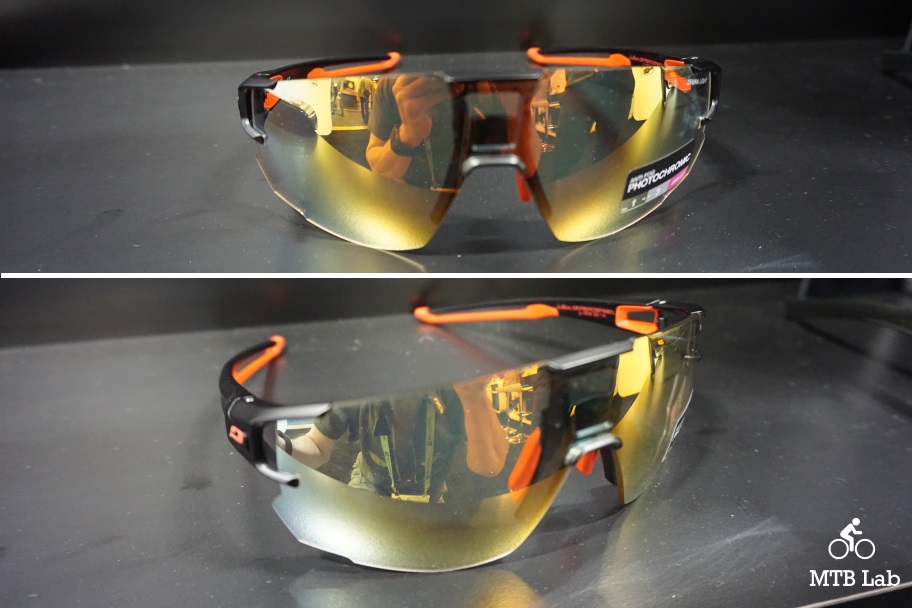 Julbo
The new Julbo Aerospeed is a larger version of our popular Aerolite. It has been designed with the help of world-class ultrarunners and mountain bikers. Its super lightweight frame offers our new Air link – extra slim & cushion – dampening temple system, 3D fit nosepiece, a giant wide field of vision, and snug but comfortable fit. Its sleek design optimizes ventilation and air flow, and three lens options cover every light condition with great colors to keep you styling.  The Aerospeed is available with both our REACTIV photochromic and Spectron lens options so you can stay focused and go further in all conditions. New for this season is the Zebra Light Red photochromic lens.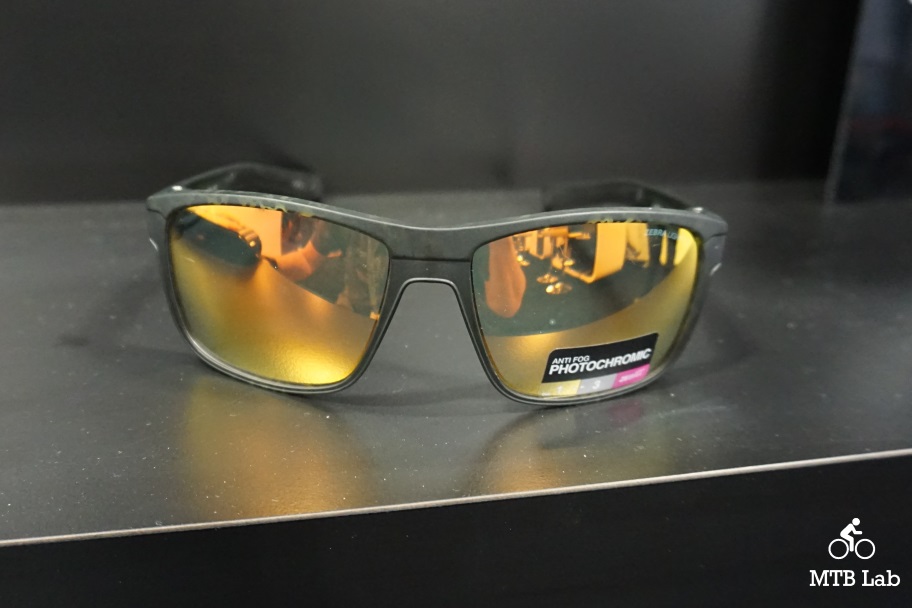 Also utilizing the Zebra Light Red photochromic lens, the new Renegade has a more casual styling and would be perfect for the Enduro and Freeride portion of the mountain bike market, and will also.