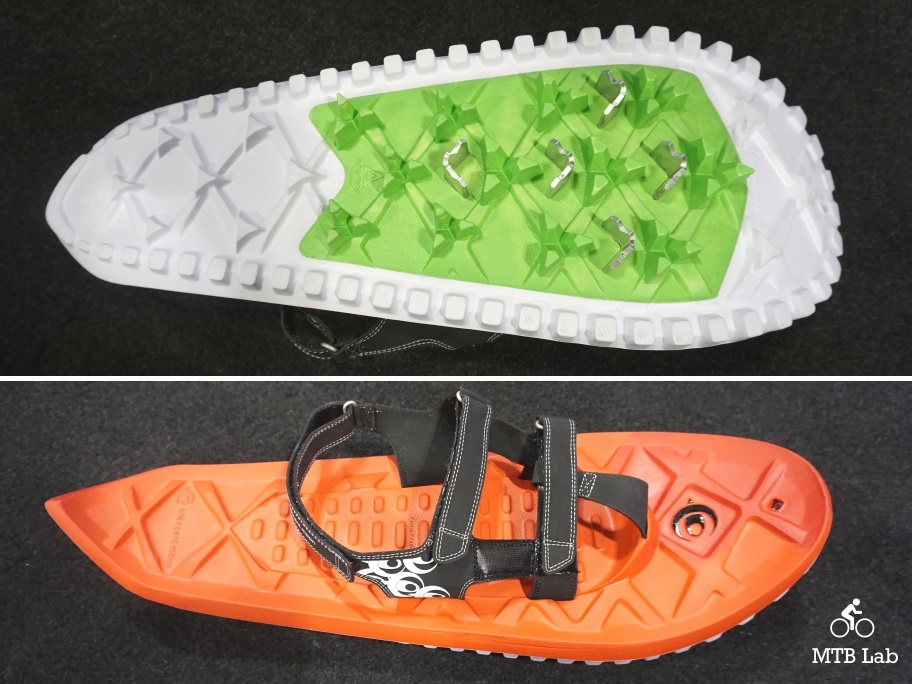 Crescent Moon Snowshoes was showing off their latest iteration of their award-winning Eva All-Foam Snowshoe at the show, the Eva All-Foam V2.
The Version 2 includes the addition of aluminum cleats to compliment the "tri-star clusters" in the TPU traction plate, which will provide a more versatile snowshoe, and give snowshoers access to more technical terrain for more adventuresome and hardcore users. The Eva All-Foam V2 is expected to weigh about the same as the original Eva All-Foam snowshoes, even with the metal addition, with pricing somewhere between $179 and $189 per pair.
"The original Eva All-Foam was designed for day hikers, runners, novices to enthusiasts, and anyone looking for an easy, unique snowshoe experience," says Jake Thamm, Crescent Moon's co-founder, and president. "Version 2 of the Eva All-Foams adds even more features to the snowshoe to make it more versatile and durable in a variety of terrains. The idea has always been to make snowshoeing accessible to everyone, and with the Eva All-Foam V2 you'll be able to go anywhere your legs, and heart, can take you."
Compared to a standard snowshoe is feels like a crossbreed of a giant running shoe, a fat bike tire and a flotation device. Inspired by the feel of technical, high-cushion trail-running shoes, the Evas feature a unique rocker design, a simple velcro-like strap system, and a super soft surface under the foot.
Features
It's a one fits all design and utilizes a dual density EVA foam deck, which provides an upper layer for cushioning and rebound and a lower layer that offers structure, abrasion resistance, and traction. The traction plate features KEYFLEX which is an abrasion resistant hard plastic that's more durable than PEBAX. The binding system uses a reinforced rubber with 3 Velcro hook and loop over foot straps and heel strap, and the latter has an additional loop on the side of the binding to hold excess strap for smaller feet. It should end up being approximately 8.25″ wide and 24″ long and weighs 3.5 lbs., though the V2 is still going through some final prototyping.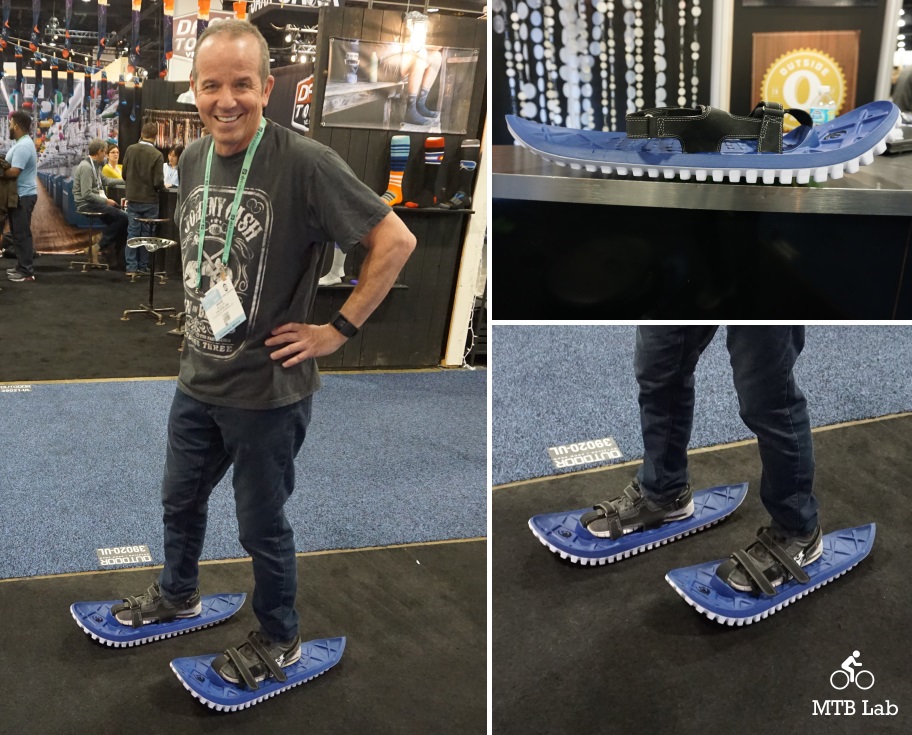 I ran a couple of 100 yards around the carpeted floors at the show in the original Eva's and found them to be comfortable, and they offered a rebounding and accelerating effect, helping to propel you forward with each stride. Top that off with an easy to use Velcro strap system for binding that makes it dead simple to put your shoes in and out of the snowshoes. I did feel pretty goofy and silly running around wearing the snowshoes at an indoor show on the carpet with lot's of people walking around, but they were so darn much fun I felt like a kid bouncing along and quickly forgot my surroundings!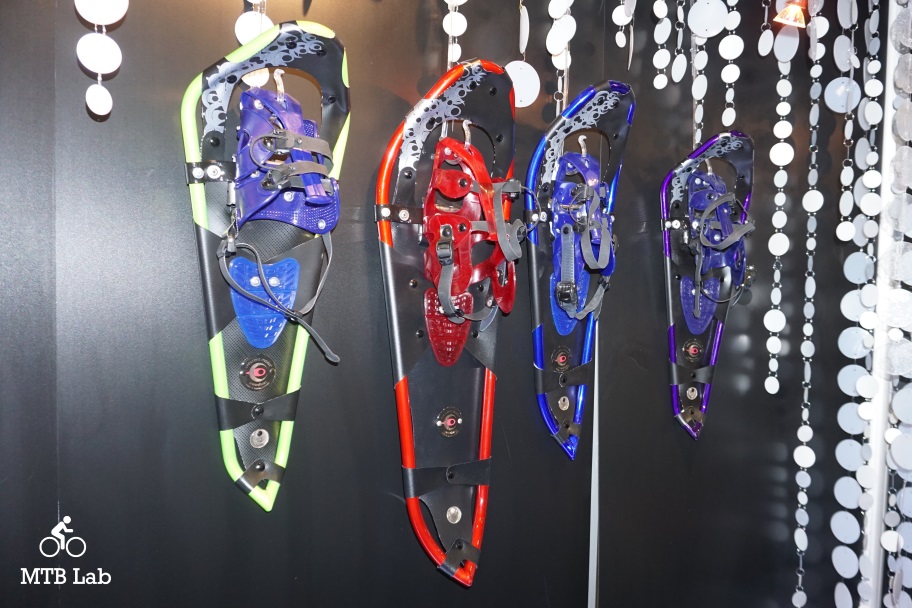 Since 1997, Crescent Moon has been making snowshoes for outdoor enthusiasts who value gear performance, quality and reliability.  They also make plenty of regular aluminum-framed snowshoes including six men's models, five women-specific models, three running/race models and finally two models in smaller sizes for kids.