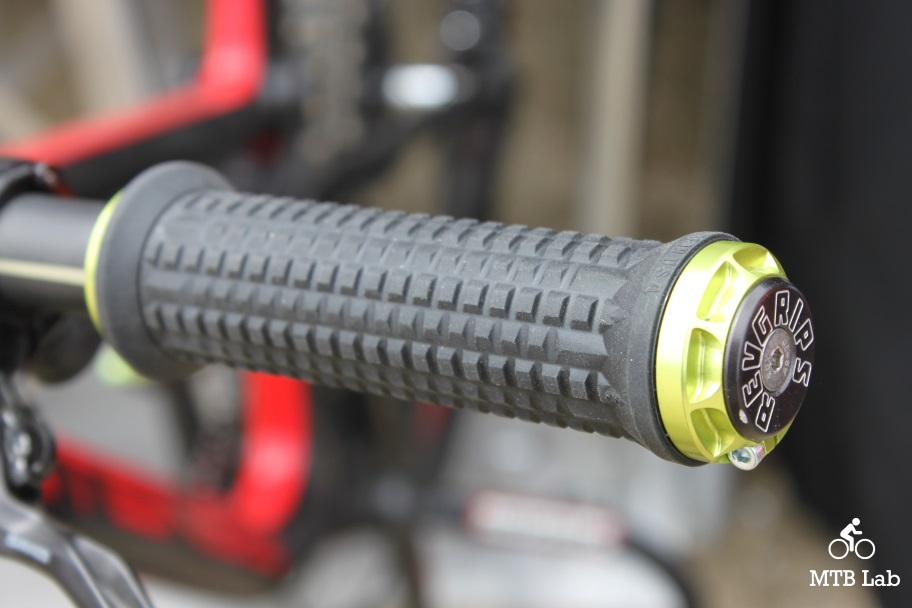 The most innovative bike component for 2017 that the MTB Lab tested was the Revolution Suspension Grips which is an innovative system that isolates your hand's and upper body from the shock and vibration propagated through the handlebars from the trail, and this design helps decrease fatigue, repetitive injury and arm pump.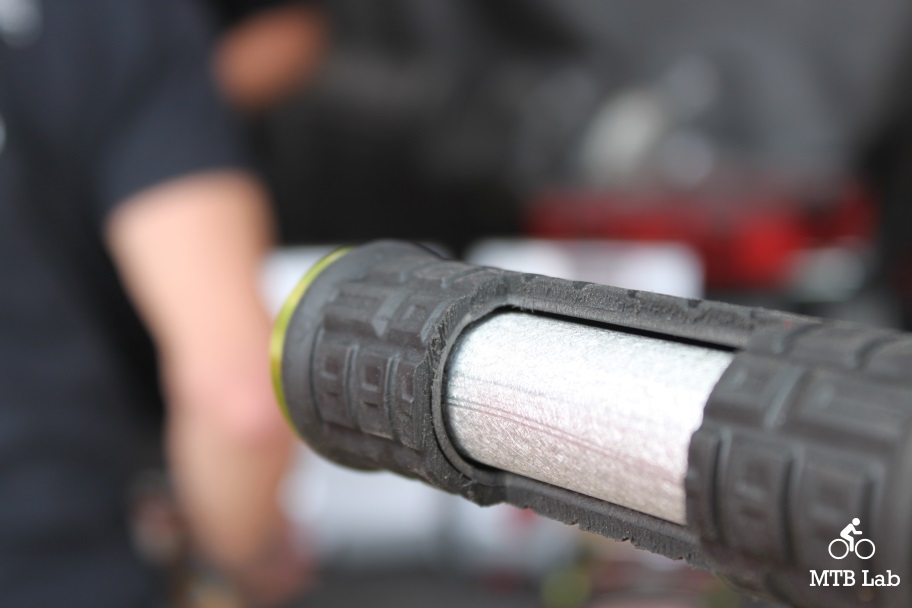 The system features a two-collar lock-on configuration, an inner plastic sleeve which is 1/8-inch larger than the handlebar and floats within the shock absorbing inserts or dampers in the collars, and finally a nubbed rubber grip. The lock-on system doesn't allow the grips to spin entirely and when used in person you can feel the minute amount of circumferential rotation, which is only 3-4mm of movement.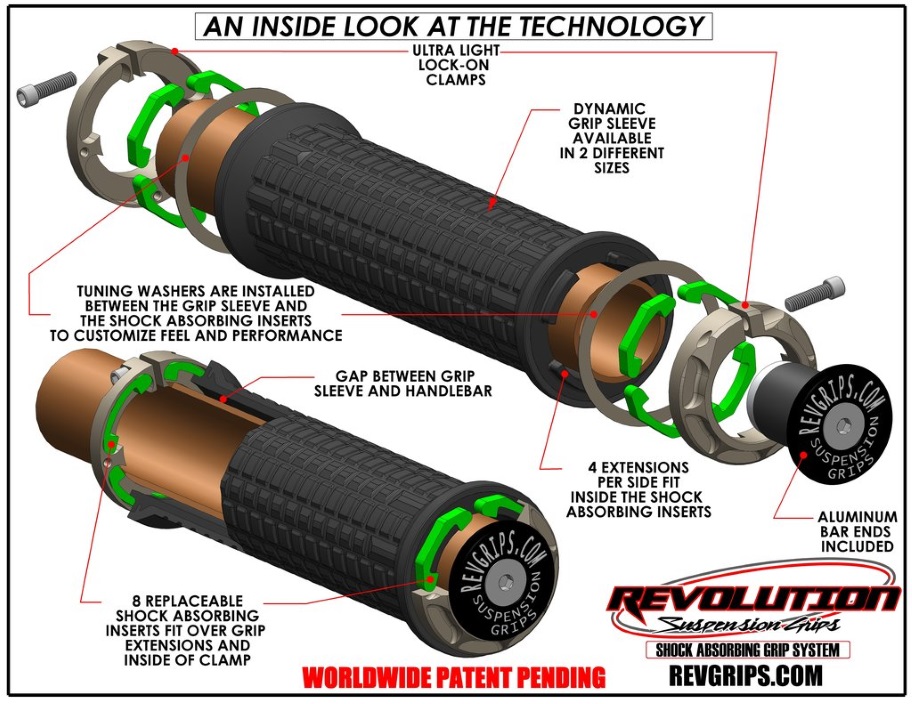 It comes in two versions, the tuneable Pro Series Shock Absorbing Grip System for $89.95 which I tested and the fixed Race Series Shock Absorbing Grip System for $59.95. The Pro version comes with tuning washers that provide an adjustable feel from firm to soft, and it comes in various grip and lock-on clamp color options. The fixed tuned Race version offers a medium-soft feel, comes in a Black only color option. Both versions come in three grip diameters, Small (31mm), Medium (32.5mm) and Large (34mm).
The grips are available through local bike shops as well as online through www.revgrips.com. For a full review refer to Revolution Suspension Grips Review.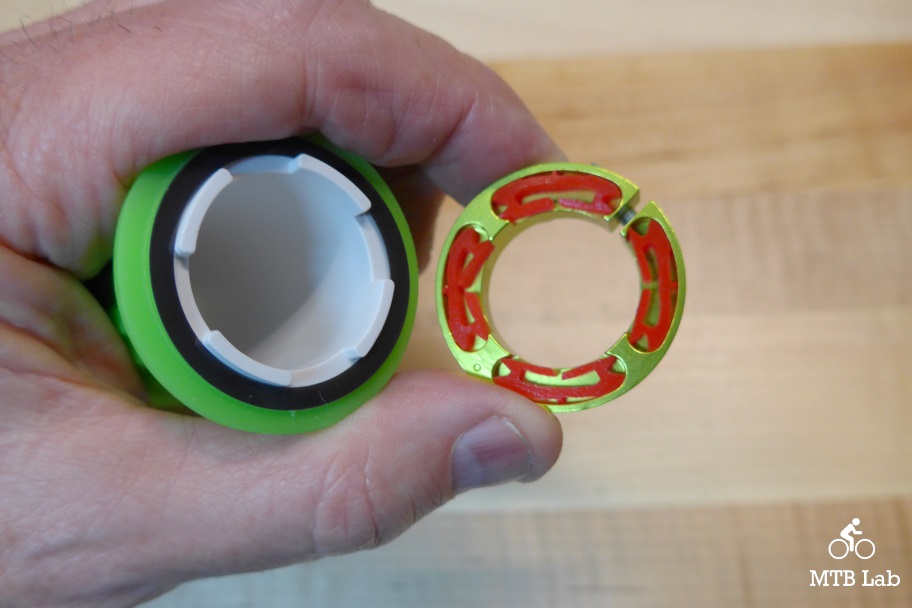 I installed the grips on my Ibis Mojo HD3 which has 150mm of travel, and although it softens the blow of rugged terrain and does act as mini-suspension, it certainly doesn't offer additional any substantial amount of pseudo travel. What it does offer is the isolation of your hand's and upper body from the shock and vibration that comes through the handlebars and grips, which provides decreased fatigue, injury prevention, greater control and more darn fun. I'd prefer to call them an isolating grip system instead of a suspension product.
There is a minute amount of rotational play and a little vertical movement during use, and the latter soon is hardly noticeable. I ended up preferring the softest tuning setting, which provided me with a better overall ride, due to improved shock and vibration absorption, and it significantly helped with my troublesome thumb arthritis. Even without the suspension design of the system, the grips themselves with their tacky and soft rubber and the knobby pattern were quite comfortable and easy to hold onto, even when using them barehanded.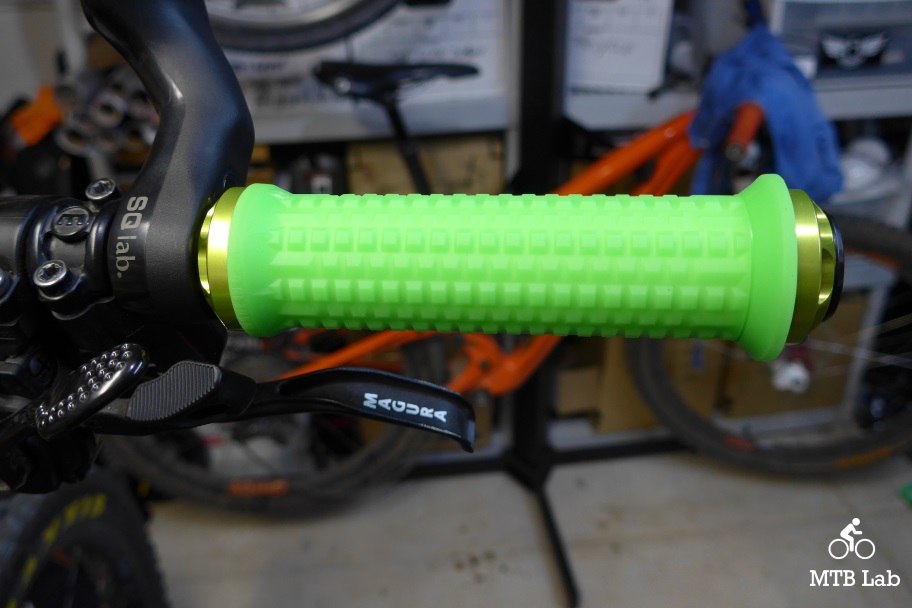 The Pro Series at $89.95 for a set of grips makes them quite expensive, but the added benefits for tuning, decreased fatigue, impact absorption, injury prevention, comfort, greater control, more than makes up for the pricing deficit. I am now spoiled after using them, and I am not sure if I could ever go back to using standard grips.