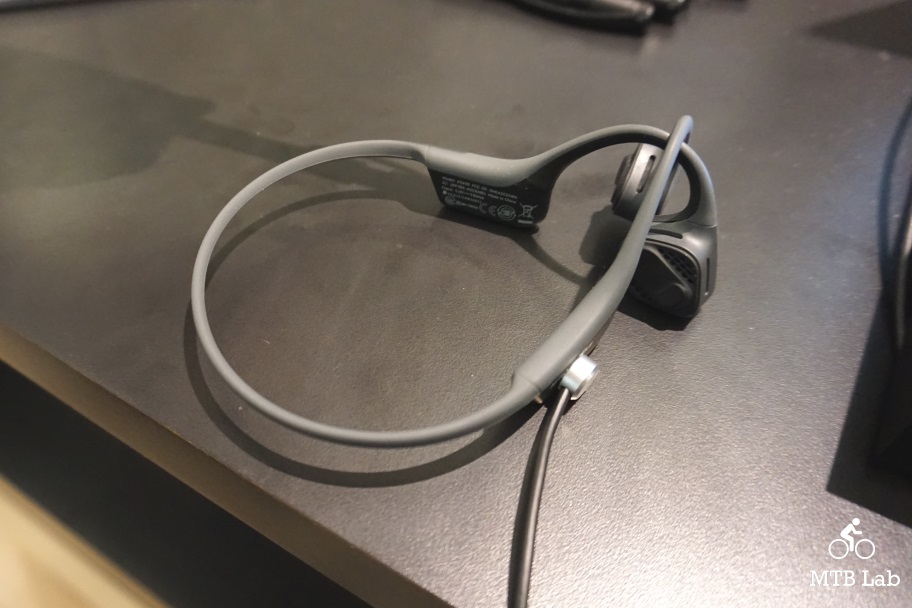 AfterShokz Trekz Air
The new AfterShokz Trekz Air headphone uses the bone conduction technology to transmit excellent fidelity sound through the listener's cheekbones to the inner ear, bypassing the eardrum entirely along with a rubberized, thin and flexible titanium frame that offers extreme comfort, strength, and durability. The Trekz Air was designed for rigorous athletic training, are 20% lighter than Trekz Titanium, and have improved PremiumPitch+ technology to optimize the sound.
AfterShokz makes open ear sports headphones, which are lightweight, sweat and water resistant. Their design uses bone conduction technology, which allows the user to listen to music and still safely hears the external ambient noise. Headphones and earbuds block out most of the exterior noise from the world, which is fine when you are in a safe environment and just want to immerse yourself in your music. In the world of sports, whether it's running, hiking, walking, or biking, you need to pick up the ambient sounds and spatial cues in the world around you. For safety reasons, you want to be fully cognizant of your surroundings so you can hear cars, traffic, dogs, wild animals, and other trail and road users.
I listened to them for a few minutes at the show, and they were weightless, almost like you weren't wearing anything. Top that off with being extremely comfortable, offering high fidelity and then the safety of the bone conduction design.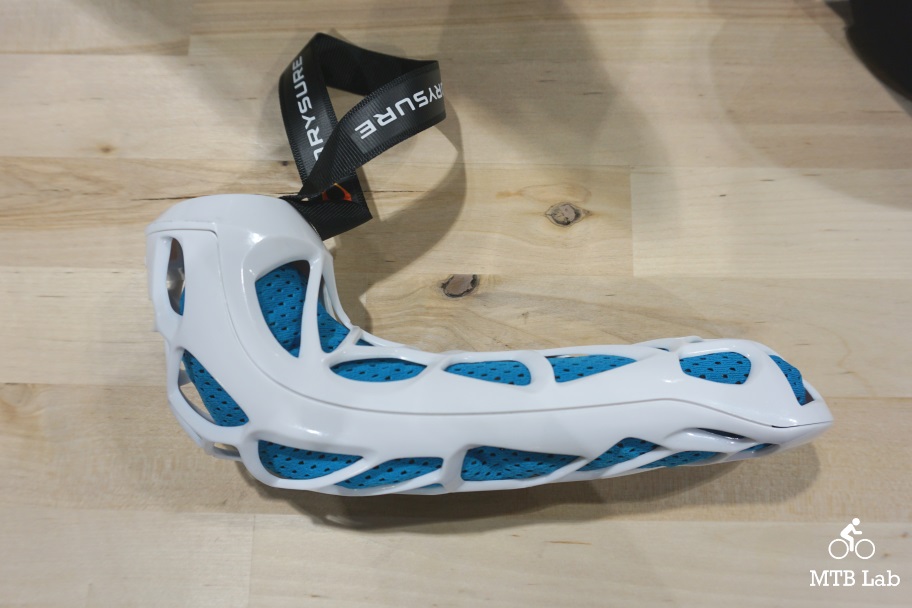 Drysure Shoe Dryer
Unlike other boot dryers that require batteries or need to be plugged into a power supply, Drysure requires no electricity, making it portable and safe to use. Drysure is made from moisture-absorbing silica oxide beads surrounded by a shell that helps airflow. The bags will absorb for up to 10 uses before needing to be reactivated. The ability to dry anywhere, anytime means you can stop the exponential bacteria and fungal growth. Use them in your locker, in the boot of your car or just in your gym bag! Plus, sweat that builds up inside shoes and boots can turn into a breeding ground for dangerous bacteria such as E. Coli, Meningitis, and Klebsiella. Air-drying overnight only dries 2% of moisture from shoes and boots. Drysure not only dries your footwear correctly but restricts the growth of bacteria and fungi.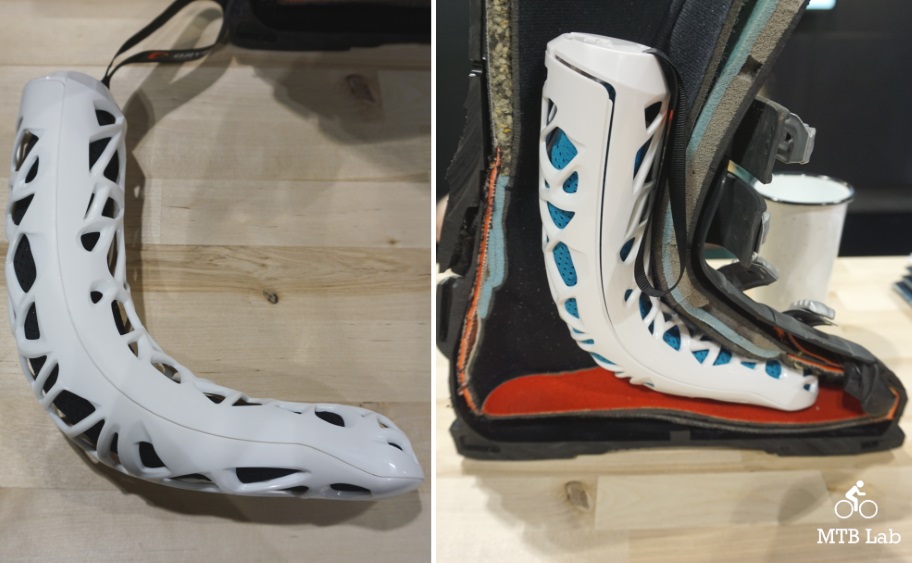 They make two versions; the Active version is meant for shoes while the Extreme was designed for ski boots. The US distributor is https://eartheasy.com
I currently use Stuffit which contain a filling which is comprised of a specially processed, eco-friendly Eastern Red Cedar, which is a natural drying material with antimicrobial and antifungal properties. I'd like to see how these work in keeping my footwear dry and odor free.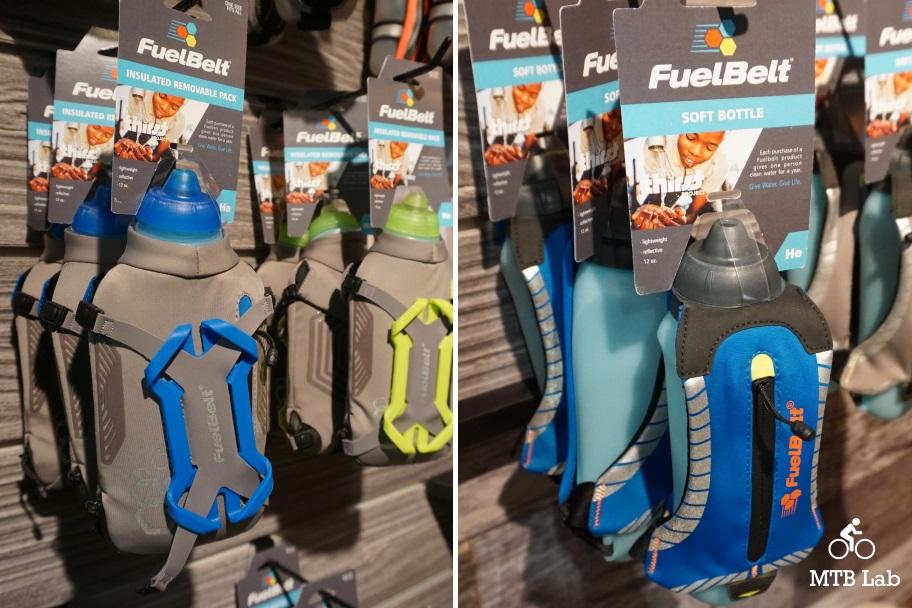 FuelBelt
Fuelbelt makes hydration and performance gear for runners, and they have a couple of new handhelds for this season, including the Insulated Removable Pack and the Soft Bottle. Like their Tech Fuel, the Insulated Removable Pack has a front attachment mount to hold a smartphone on your run.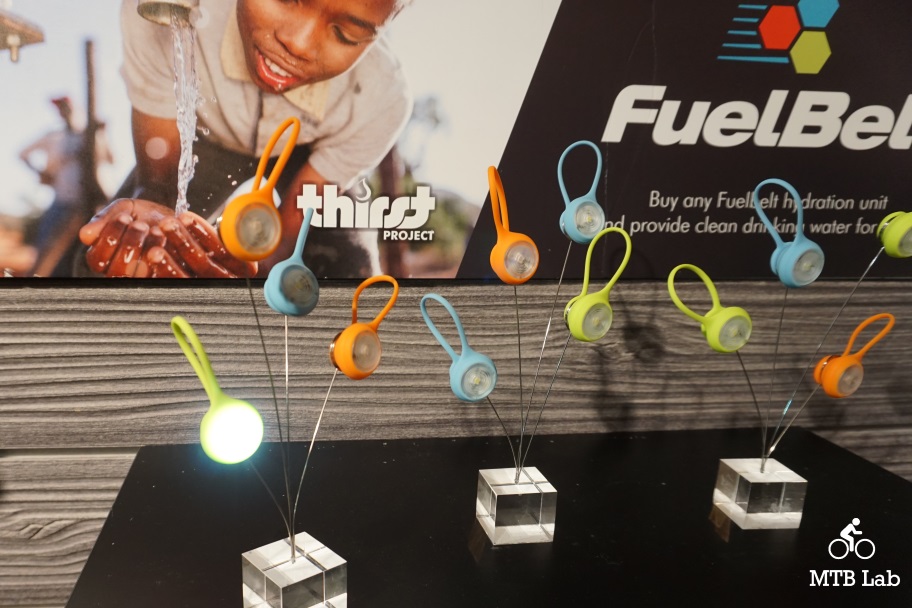 They also have a new light that is constructed with a rubberized body and a large loop with magnetized closure. You can attach the light to packs, clothing, and shoes, helping you to be seen on night runs and rides. Fuelbelt is also donating money to the www.thirstproject.org which is the World's Leading Youth Water Activism Organization, and it helps provide clean drinking water. Each purchase of a Fuelbelt product gives one person clean water for a year!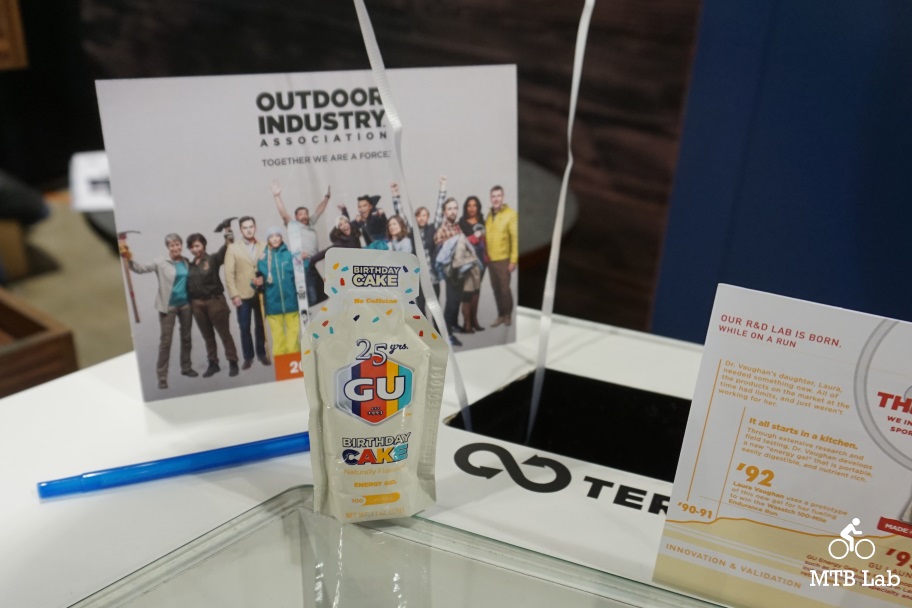 GU
Happy Bday GU. Hard to believe they've been around for 25 years now, offering easy to eat and digestible food and fuel for running, hiking, biking and multiple athletic activities. They offer a variety of flavors in their Energy Gels, Energy Chews, Energy and Hydration mixes and now Energy Stroopwafels.
I enjoyed the Birthday Cake Energy Gel flavor, and it goes along with my other current fave, Marshmallow.