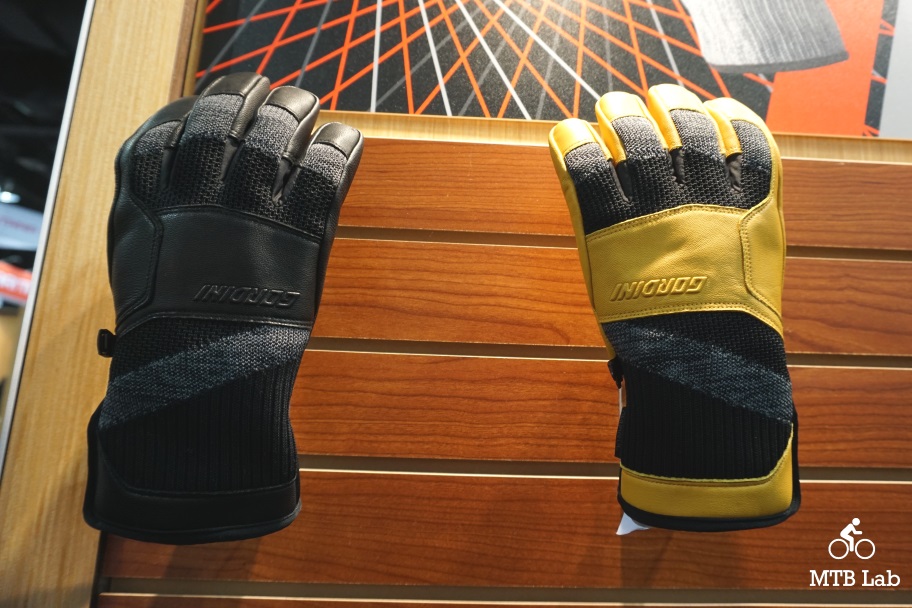 Gordini has some great gloves for the coming season including the innovative ERGOknit 3D knit glove, the high tech waterproof Camber glove that incorporates the ERGOknit technology, and the tough Mtn Crew work glove with Downtek insulation.
Camber
The Gordini Camber is a mix of 'Classic Glove' heritage meets 'Cutting-Edge' design. It's built around Gordini's revolutionary 3D knit manufacturing process ERGOknit, and the glove is the ultimate combination of Gordini's six decades of crafting world-class gloves. A goatskin leather outer provides durability and a soft, supple feel. Skip the snow seal — the Camber undergoes a hydrophobic treatment and features Gordini's proprietary waterproof breathable insert Aquabloc.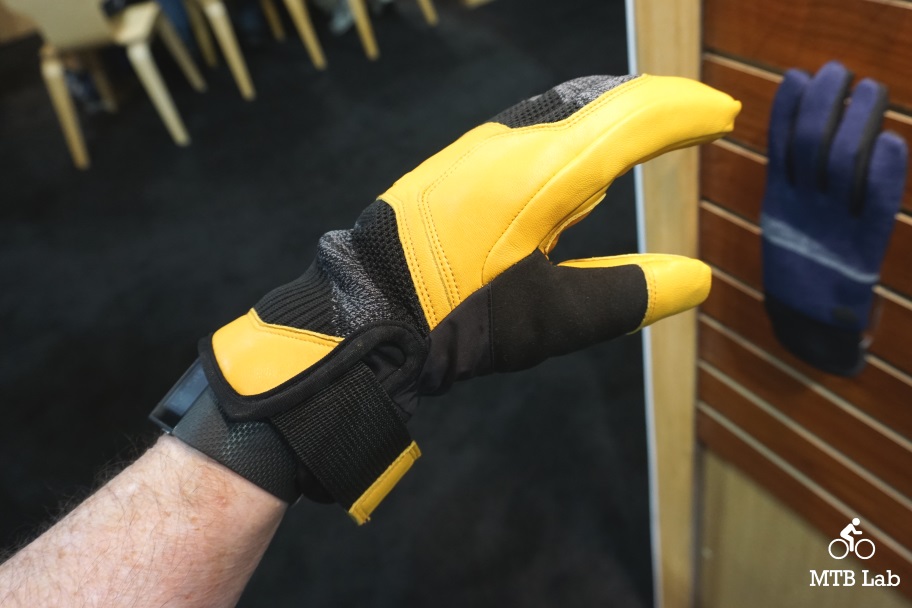 These gloves are the ultimate in durability and cutting-edge technology to keep your hands warm, and dry for the affordable price of $80. Available fall 2018.
I think these will be the primo gloves for many activities, including bike riding, mild temperature skiing, snow shoveling, snowshoeing, etc. Having a durable, breathable, waterproof and warm glove that offers dexterity and maneuverability make for a perfect item. 
MTN Crew
The Mtn Crew is a work glove that provides toughness along with some innovative technology. The Mtn Crew is the glove for when the weather takes a turn for the worst. It offers supreme warmth and wet weather protection, with all the durability and grit of a work glove.
Water resistant Downtek insulation to keep your hands warm when the weather takes a turn for the worst:

A mix of 75% goose down and 25% goose feathers insulation undergo a cationic treatment that creates surface tension on the down cluster. This treatment forces moisture to collect in a sphere shape and bead off the down. Downtek absorbs 30% less water than traditional down and dries 60% faster ensuring your hands stay warm no matter the conditions.

Gordini's proprietary Aquabloc insert lets moisture escape while keeping the elements at bay:

Aquabloc® is Gordini's proprietary waterproof, breathable, and windproof technology. Exclusively engineered for handwear, this insert technology allows moisture generated by the body to escape while protecting the hand from the harsh winter elements. The insert works as the pores are wide enough apart to allow moisture to escape, yet close enough together to guarantee that water will not penetrate the glove.

Genuine cowhide palm, fingers, thumb, wrap caps, and reinforcement provides work glove durability and aesthetic.
Four finger cut = natural dexterity and mobility:

Traditionally work gloves are made with what is known as Gunn Cut, where the middle and index fingers are stitched onto the glove, adding more bulk, and decreasing dexterity. The MTN Crew features a Four Finger Cut, in which all fingers are cut from the same piece of leather, reducing the number of seams across the palm and increasing dexterity.
The Mtn Crew would be the ideal glove for ski patrol, hardcore back and front country users, and anybody that wants warmth, toughness, waterproofness with breathability and dexterity and mobility.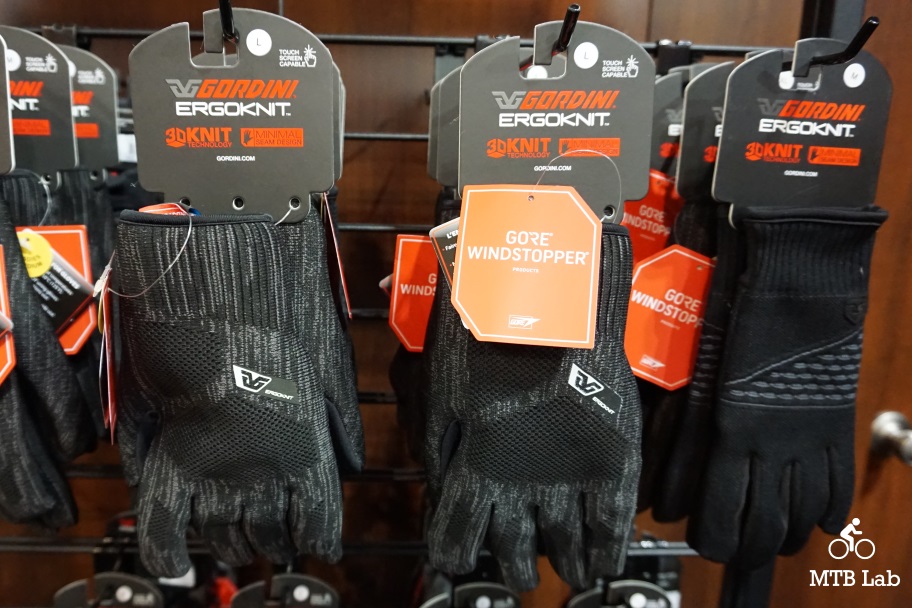 ERGOknit
ERGOknit revolutionizes glove design with the first 3D knit glove. This technology leverages 3D knitting currently used in cutting-edge footwear, into glove construction. Creating a first of its kind for people who like to stay active in the cold winter months.
The benefits of this new manufacturing technique create a glove that delivers:
Distraction Free Comfort:

The revolutionary 3D knitting process eliminates roughly 80 percent of the seams found in traditional gloves creating distraction-free comfort for those long mid-winter training runs in the bitter cold.

Increased Dexterity:

The streamlined production process provides increased dexterity making it easier to skip to that next song or tie your shoe without taking your gloves off.

Increased Warmth with Reduced Bulk:

The 3D knit technology allows the incorporation of Gore Windstopper fabric without excess bulk and stitching.
"With ERGOknit, we saw an opportunity to revolutionize glove technology for those who like to stay active outside in the winter months," Said Design Team Lead, Chad Yonkman. "For years glove design in the active glove category has remained static, and we wanted to deliver a product that provides more warmth and breathability, increased comfort and superior dexterity. Our first of its kind 3D knit glove delivers on all three fronts."
The ERGOknit line incorporates all the other features you would expect including touch screen compatibility for using all of your favorite tech devices without removing your gloves. The gloves hit retail stores and online dealers in early August.
The 3D knitting is pretty darn innovative and should alleviate seam hot spots which can cause irritation issues while performing outdoor athletic activities.

Antler
The big warm mitten is comfortable and roomy, making for an ideal for cold weather use and for those that get cold hands. The all goatskin leather mitten is soft and pliable, making a bedroom slipped comfort while out on the slopes.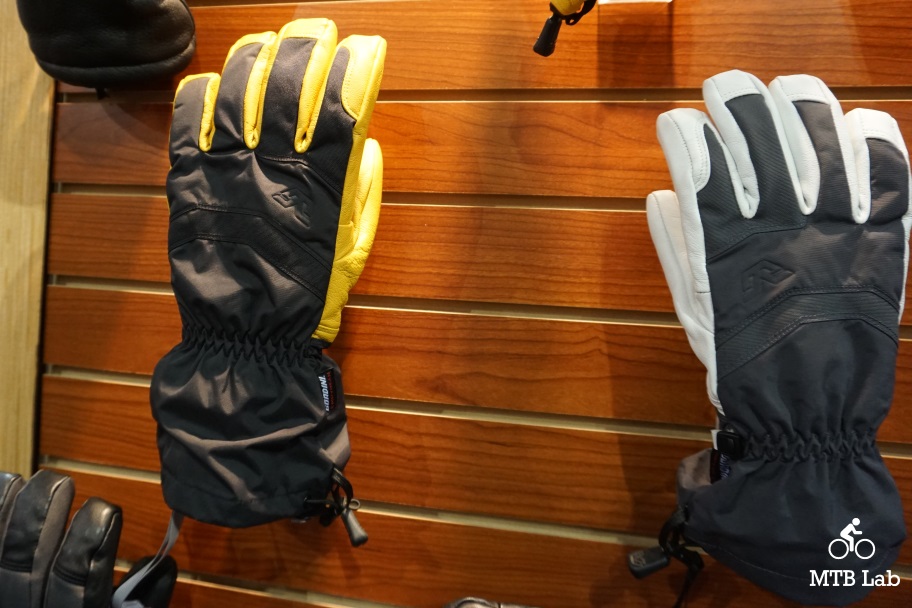 Elias Gauntlet
The Elias Gauntlet uses a combination of a nylon shell with leather and heavy denier fabric trim. It features a gauntlet cinch closure, pre-curved construction, palm, and thumb reinforcement, wrap caps, and touch screen capable fleece liner.
New for this series is the Elias Gauntlet 3 Finger Mittens (not shown) that feature a removable five finger inner liner.