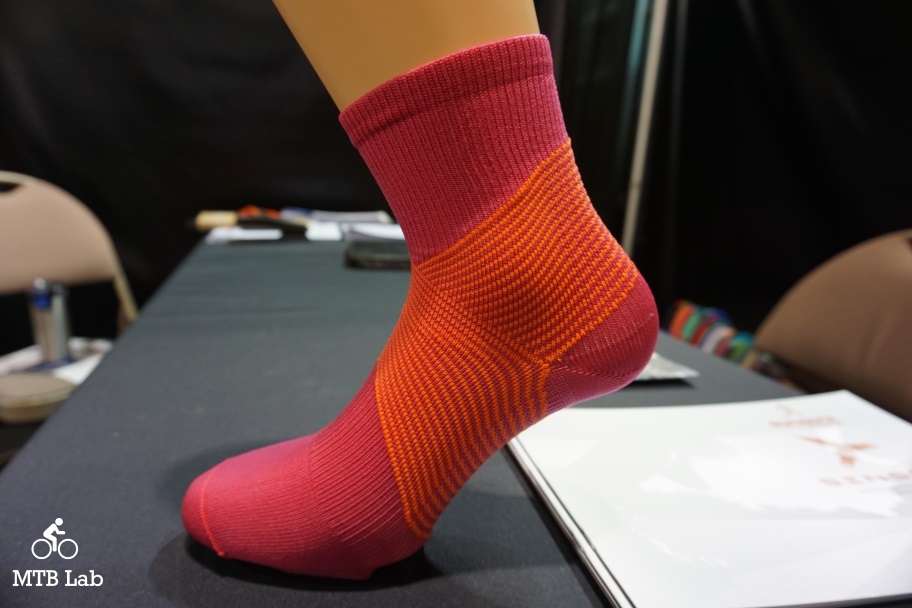 At the show, Eurosock had the innovative Sensorysox with sensory technology, Cotopaxi is finally releasing their llama-fiber Libre Socks, Balega with their Drynamix fabric and Lorpen with their TRILAYER Hydrophobic/Hydrophilic fabric.
Eurosock
Eurosock International was showing their innovative Sensorysox line of socks that incorporate sensory technology into the design to improve athletic performance. An elastic structure of cross-supports stimulates proprioception of the ankle to improve balance, motor control, and stability while preventing injuries.
"Proprioceptors are tiny sensors in our body parts that give our brain important information on how our muscles are being used," explained Eurosock National Sales Manager Ed Wray. "They tell our brain how much a muscle can comfortably stretch or when it's time to change position. Sensorysox helps these biological sensors work more effectively."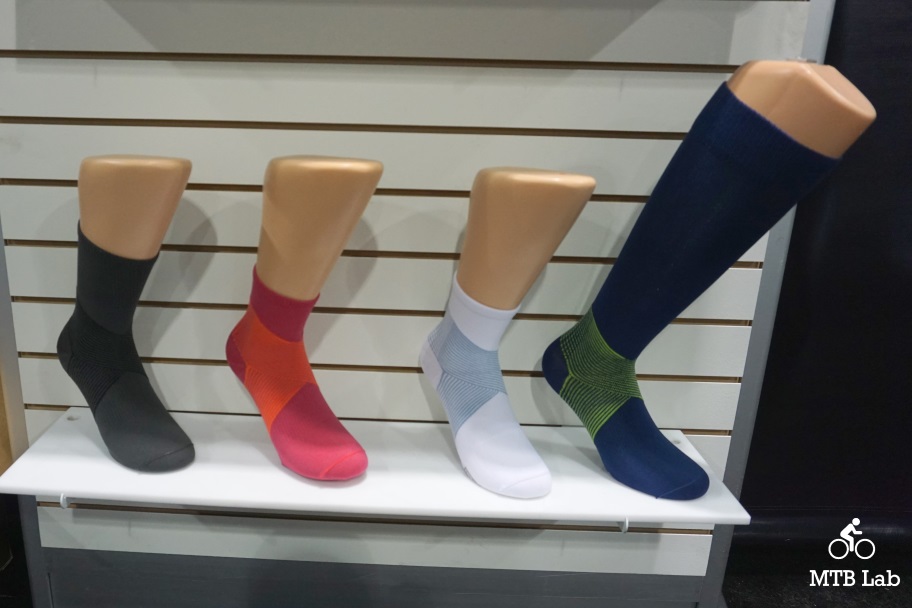 Eurosock's parent company, Arcos, Srl., is a leader in the world of sock engineering; the company holds a U.S. patent for graduated compression technology, which helps boost athletic performance and speed up recovery by increasing blood flow, improving oxygen delivery and reducing swelling. The company also owns a proprietary fiber known as Silver DryStat, which uses the antibacterial properties of silver to eliminate moisture and fight odors.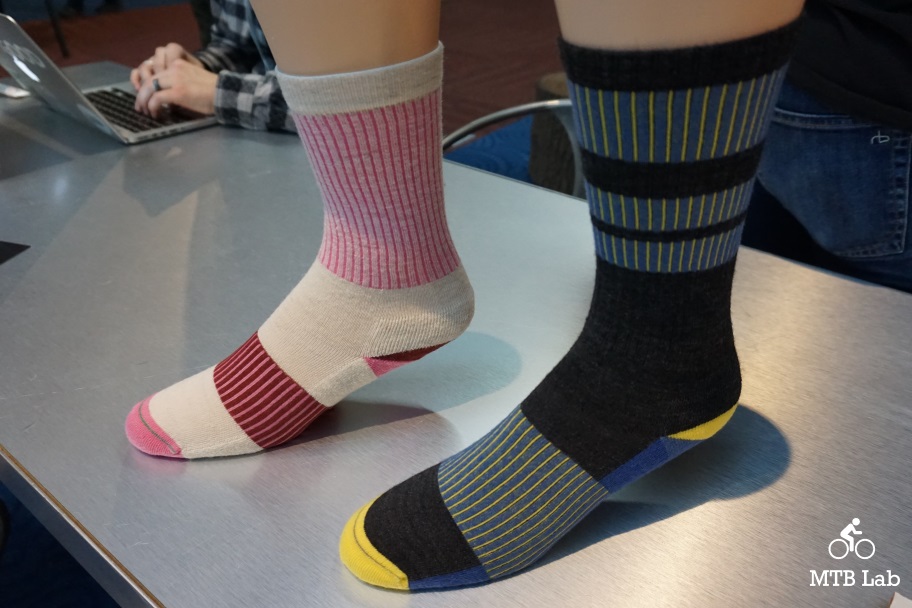 Cotopaxi
Cotopaxi's new Libre Socks deliver llama-fiber comfort, bold colorways, and the perfect fit in every pair. They're knit by the wizards at Wigwam using their proprietary llama blend, making them ideal on the trail, at the office, and off the grid. Wigwam makes some of the most robust, most comfortable and versatile socks on the market and their partnership with Cotopaxi's for the Libre Socks which utilize llama is a combination made in heaven.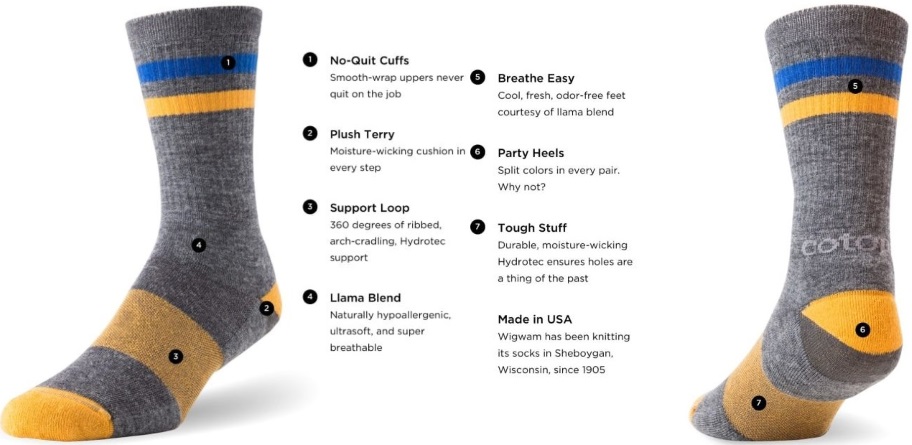 The llama blend provides softness, multi-temperature capabilities, breathability, and odor-resistance.  Play hard, and they'll keep you cool, dry, and fresh by pulling moisture away from your skin.
For further information refer to cotopaxi.com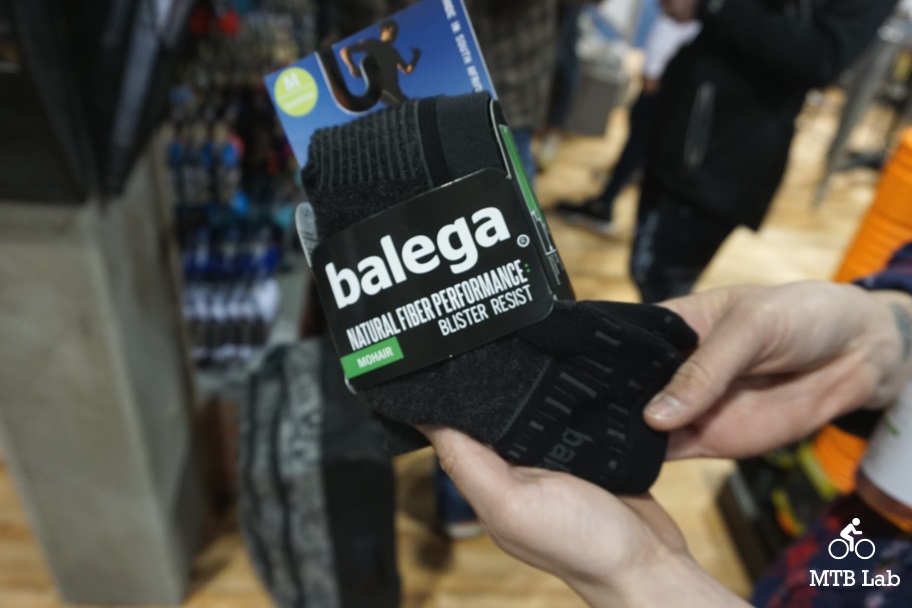 Balega
Balega provides harmony in the fit, feel and performance of our socks that is founded on research, design, technical excellence, and durability. Manufactured at our state-of-the-art facility in Cape Town, South Africa, utilizing the best performance yarns made in the United States. Balega's socks are the most technically advanced of any on the market. Paramount in their sock is the following principles: Second Skin Fit, Deep Heel Pocket, Proprietary "Drynamix" Moisture Management Fiber, Seamfree Comfort, Ventilation Panels, Hand Inspection and Ubuntu (Building Communities).
Depending on the model of their socks they offer the following technologies:
Drynamix – Balega's Drynamix air conditioning fabric system moisture manager allows free movement of airflow ensuring cool and dry feet with its unique rapid moisture evaporation system.
Ultralight – Ultra Fine Hi-Tech Performance Yarns on a high needle count knitting machine provide the sheerest, lightest sock on the planet while providing the necessary protection.
Blister Resist – Drynamix blended with natural mohair wool creates the ultimate blister barrier between skin and shoe.
VTech – Have you ever worn a sock that perfectly matches the contours of your foot without constricting it? Balega V-Tech arch support system gives you exactly that – a structured fit. Not too tight, just right.
For information refer to balega.com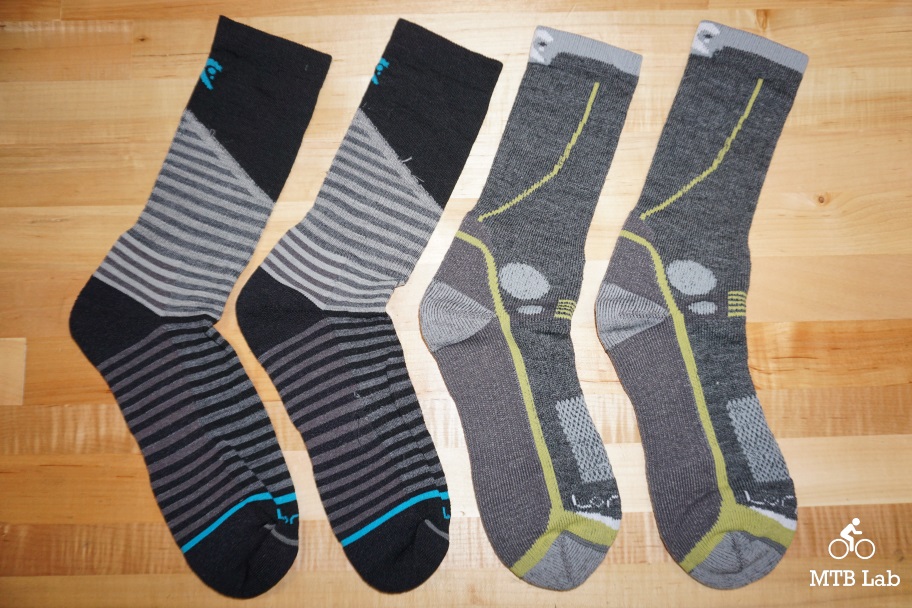 Lorpen
Lorpen socks are truly special. These aren't the run-of-the-mill cotton socks that make you sweat and then fall apart and slip down into your boots. Once you've tried on a pair of our socks that are designed to stay up all day long and manage warmth and moisture, you'll never be able to wear another brand of socks ever again.
In the world of technical socks, there are 2 types of fabrics: Hydrophilic which usually utilizes natural fabric that pulls moisture away from the foot and keeps the skin dry and Hydrophobic that uses a synthetic material that repels water and keeps the foot from getting wet. Lorpen we combine these fibers for the ultimate in moisture management this serves as the basis for our T-Series of socks.
The T-Series or TRILAYER utilizes a full three-layer knit construction, with the inside layer of Hydrophobic Polyester which wicks sweat away, the middle natural fiber Hydrophilic layer that absorbs sweat from the inner and passes it to the outer and finally the rugged outside nylon layer. Their booth demonstrated the material, and it was very apparent when you dropped moisture on the inner fabric that it was almost dry while the outside of the material was damp.
For further information refer to lorpennorthamerica.com