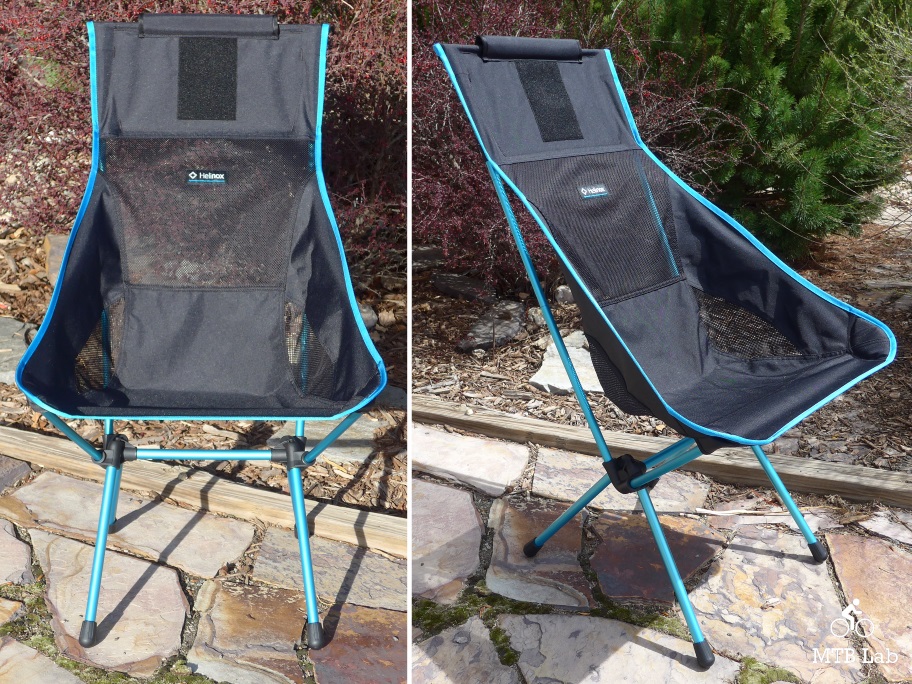 The Sunset Chair is lighter to carry, more compact to stow, easier to assemble and far more comfortable than other outdoor/camping chairs, and it has a huge 320 lbs weight capacity. So, sit back into the high back seat and absorb the serenity of the remote and beautiful place you've chosen to spend your leisure time. It's an ideal chair at the campsite or for just sitting around after a hard day of mountain bike riding or hiking.
The Sunset chair comes in Rhubarb, Meadow Green and Black for $149.95 and a wild Aspen Print for $169.95. For further information in the US refer to bigagnes.com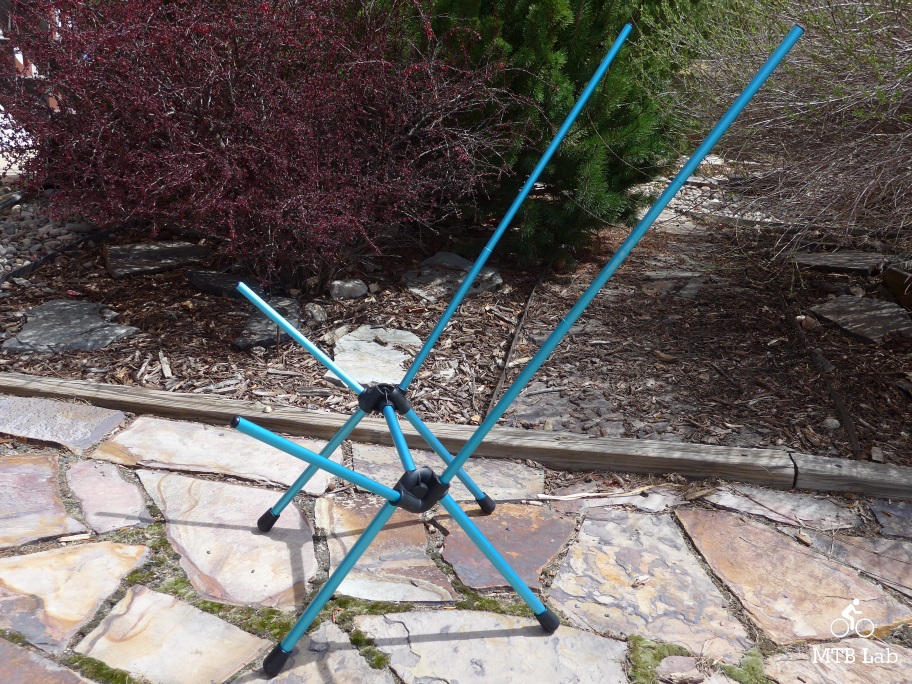 The Sunset Chair's frame is engineered using DAC's advanced alloy TH72M which provide maximum strength with a minimum of weight. The technology was originally developed for poles on high-end expedition tents. Aluminum alloy components need to be anodized to protect against corrosion and preserve appearance, but the traditional methods utilize nasty nitric & phosphoric acids for the anodization process. DAC developed a Green Anodising system that uses a water recycling program in the facility to help reduce environmental impacts, and it gives the alloy sections a protective and durable finish. Elastic shock cord links the frame sections together and helps them self-locate into the high strength nylon hubs, offering easy setup. The seat is constructed high-grade fabrics, and it has rugged reinforcing panels and durable stitching for improved durability.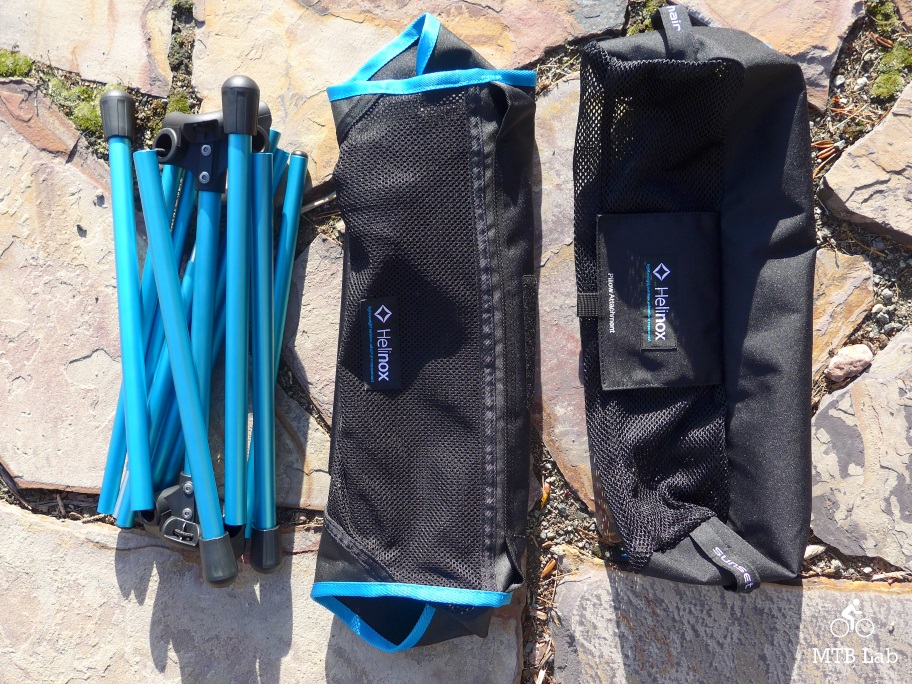 The chair is simple to erect, just take the seat out of the stuff sack and unroll the seat and frame. Next, let the elastic cords pop each of the frame sections into place and insert everything together. Lastly, insert the upper frame sections into the top of the seat slots and the bottom sections into the lower seat slots. It did seem a bit easier to get the lower insertion down with the chair laying down, which provided a slight amount of flex from the frame.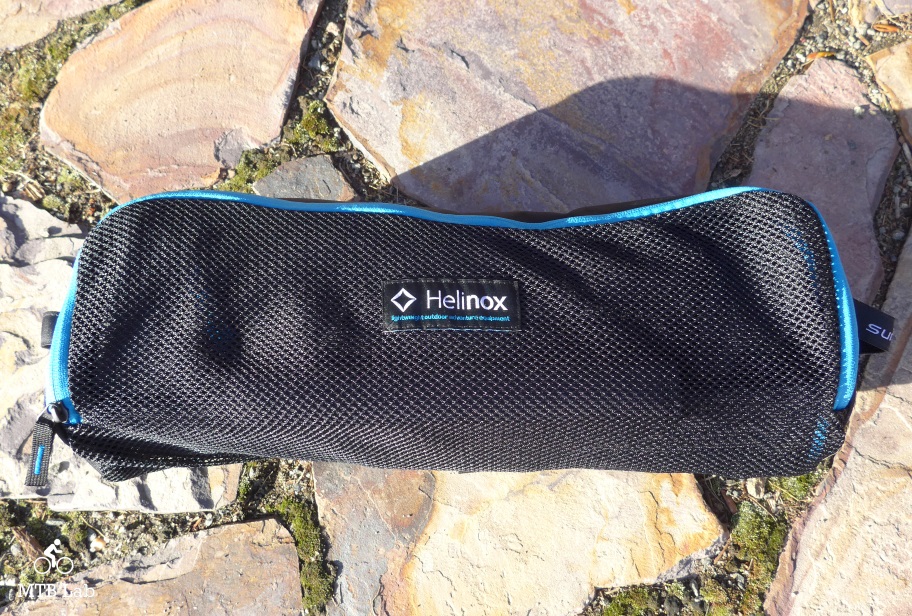 Once the chair broke down the frame can be rolled up in the seat and everything easy fits back into the stuff sack. The chair is compact and decently light at 3.25 lbs, though it's more suited to car camping.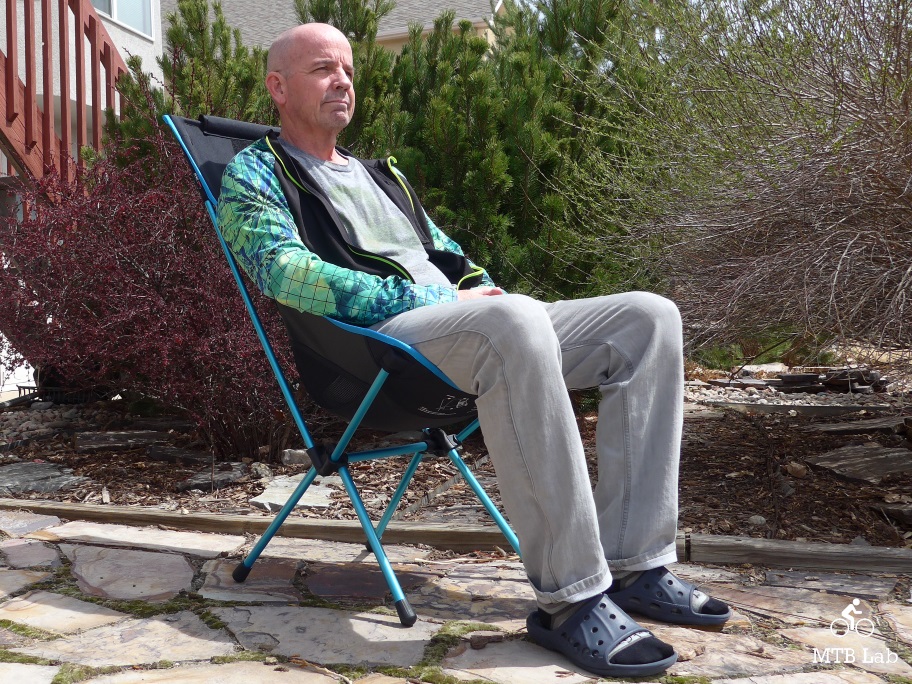 Thoughts => The chair is compact and easy to erect and tear down, so tossing into the back of your vehicle for camping or post ride Hangouts makes it an ideal entity. The height of the chair off the ground was perfect for my old knees, making it easy to get into and out of the chair. The high back and dish of the seat made it extremely comfortable, with just enough upward tilt at the front of the chair for my legs to bend properly. I am looking forward to using this chair throughout the spring and summer.  
They back every chair with a 5-year warranty and a satisfaction guarantee, so if you don't love your new Sunset Chair, send it back for a full refund. For further information refer to helinox.com