Ever wonder why you sometimes round out or strip the limit screws on your bikes derailleur? It's because the limit screws on Shimano derailleurs are made to Japanese International Standard or JIS and not Phillips.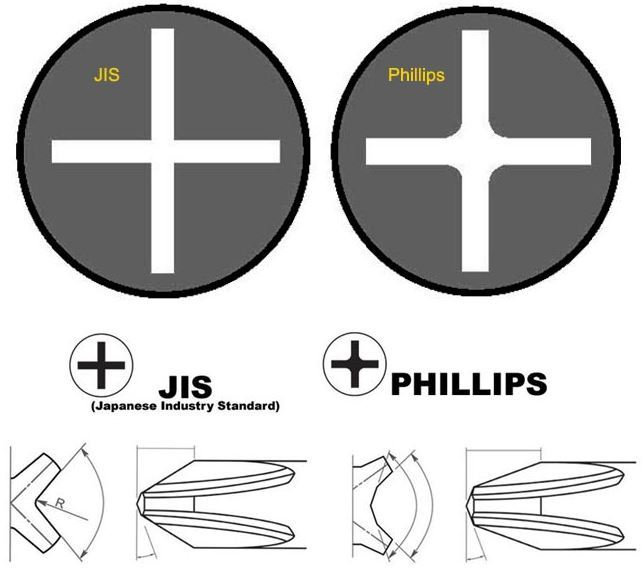 JIS
JIS looks much like a Phillips screw but is designed not to 'cam out' and be damaged by a Phillips screwdriver. JIS screwdrivers will work perfectly well with both JIS screws and Phillips screws, but a Phillips screwdriver will only be of optimum use of a Phillips screw and will likely damage a JIS screw (which most of us have found out).
Japanese engineers developed their cross-point design or the JIS 20 years before Henry Phillips patented his in 1936. That design was as created by John Thompson, who sold it to Phillips, and he improved and promoted the product.The Phillips was functional and had a self-centering design that made for quick and easy engagement though it tended to cam-out at higher torques.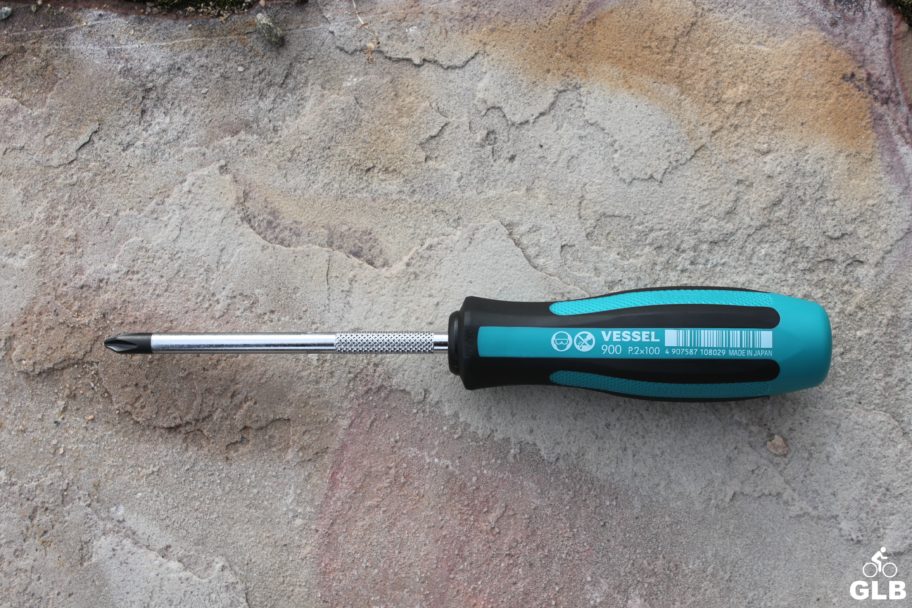 Vessel JIS screwdriver
They're aren't too many options for JIS screwdrivers on the market, other than ones from Vessel or Hozan. I ended up purchasing the Vessel Megadora 900 P2x100 screwdriver, which seemed ideally suited for bicycle work. The corners of the hexagonal cross-section are molded with elastomer for a soft fit and high torque transmission while the shaft uses fully hardened chrome vanadium steel.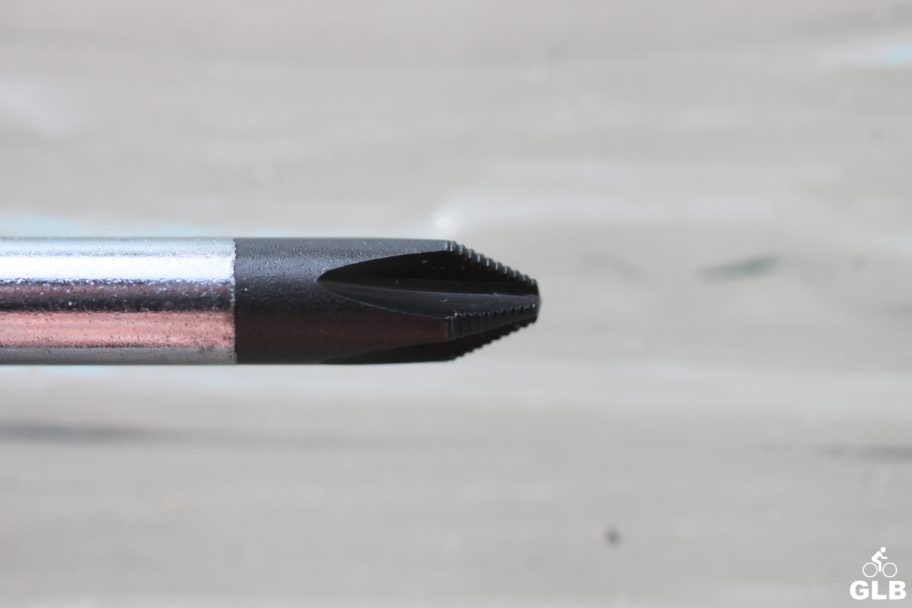 It utilizes the magnetized Jawsfit tip, which has a chemical coating with hard metal grains to grip the surface of the screw preventing cam-out. The entire screwdriver is 210mm long, the body is 34mm wide, and the shaft is 100mm long and 6.4mm thick.
Conclusions
The Vessel Megadora 900 P2x100 screwdriver is an excellent tool and has it's rightful place in any bike mechanic's gear box and on their bench. It prevents any rounding out or stripping of the limit screws on a bike's derailleur, especially on Shimano ones equipped with JIS screws. Since it works on both JIS and Phillips screws, it's an ideal screwdriver for multiple applications. The well made Vessel screwdriver has many functional and strength features, including the magnetized Jawsfit tip, a hardened chrome vanadium steel shaft, and the ergonomic handle.