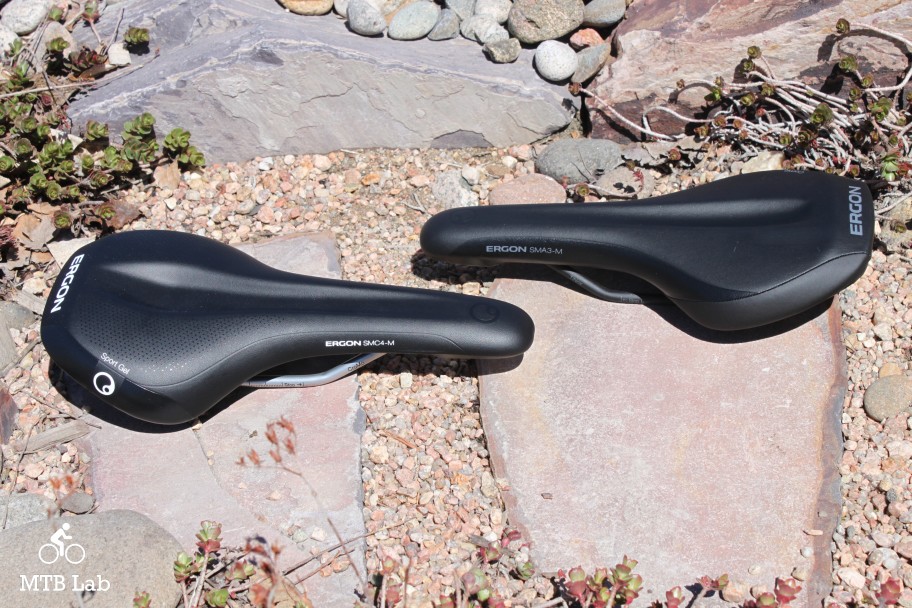 Ergon
Ergon has two new saddles for 2016 season, the SMC4, and SMA3. The SMA3 Series is their Comfort All Mountain saddle and has their usual relief channel down the center, a V-shaped top for freedom of movement, a narrow sloping rear for quick positional changes, edge protection and silicone side flanks. It comes in an SMA3 Sport and SMA3 Comp version and is available in small and medium widths.
The SMC4 Series is their Core Comfort performance mountain bike saddle and has a deeper and more pronounced relief channel, a larger pressure distribution area, improved padding construction and flexible side wings, all of which provide exceptional comfort. It comes in an SMC4, SMC4 Sport Gel, and SMC4 Comp Gel versions and medium and large sizes.
I'll be testing the SMC4 Sport Gel with CroMo rails and the SMA3 Comp with TiNox rails.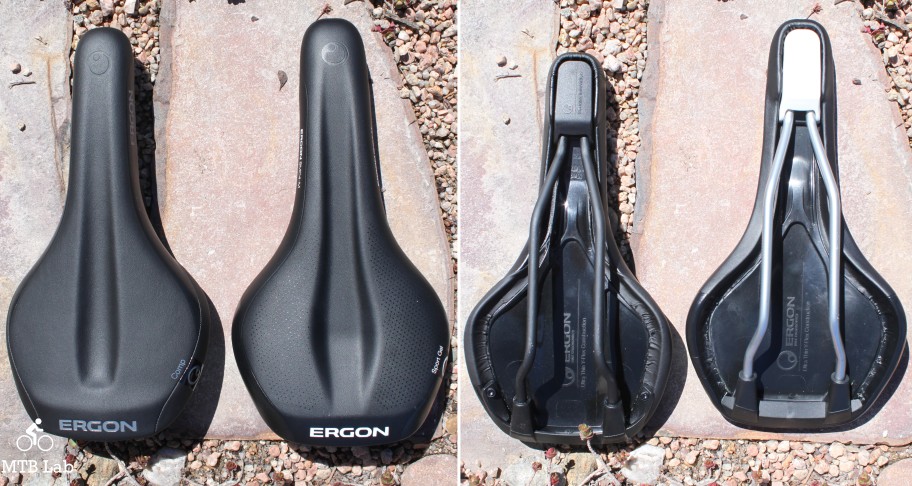 They use an orthopedic AirCell padding which offers support and optimal pressure distribution, and the microfiber saddle covering is easy to clean, durable and supportive. They both use their 3-D shell design which allows additional space for padding material under the sit bone area and the flexible side wings of the Y-Flex shell are optimized for biomechanical performance and increased comfort. The seat rails use an isolation attachment design to the saddle shell, so unwanted impacts are not transmitted to the seating area.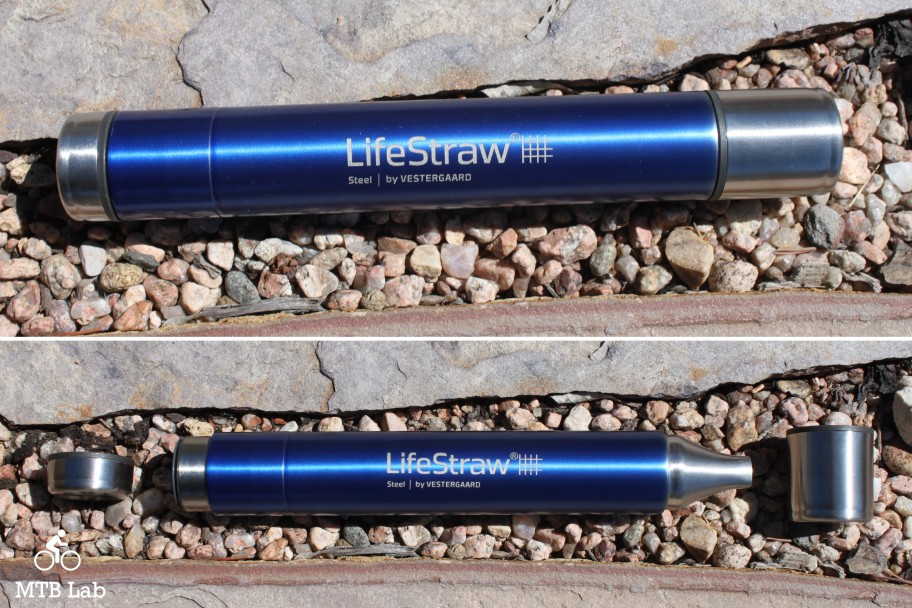 LifeStraw
The LifeStraw technology was originally introduced in 2005 as an emergency response tool to filter water contaminated following natural disasters. Their mission statement is "We make contaminated water safe to drink", and that applies to products for third world countries and the modern outdoor adventurer and traveler.
The LifeStraw Steel water filter is ideal for biking, hiking, backpacking, camping and travel. It uses a 2-stage filtration process to remove bacteria and protozoa and reduces organic chemical matter and chlorine. It also utilizes a replaceable activated carbon capsule to reduce bad taste, chlorine, and organic chemical matter. I think the LifeStraw might be a great item to toss in your pack while biking and would be ideal for bikepacking. The company is an excellent steward and for each LifeStraw you purchase, one school child in a developing community receives safe drinking water for an entire school year.
I must admit I am a bit apprehensive to test out any of these water filter systems in real life usage, meaning drinking water from a stream I know has Giardia, since I spent a miserable night many years ago suffering the atrocities of that parasite.

Specifications
Portable: only 9" (21 cm) long and 1 inch (3 cm) in diameter
Sturdy and durable design
Replaceable activated carbon capsule
Meets US EPA drinking water standards
Requires no electrical power or batteries
BPA free and contains no chemicals
Food grade stainless steel meets US Food and Drug Administration regulations and standards
No aftertaste: LifeStraw doesn't use iodine or iodinated resin chemicals
Weight: 160 gr. (5.6 oz)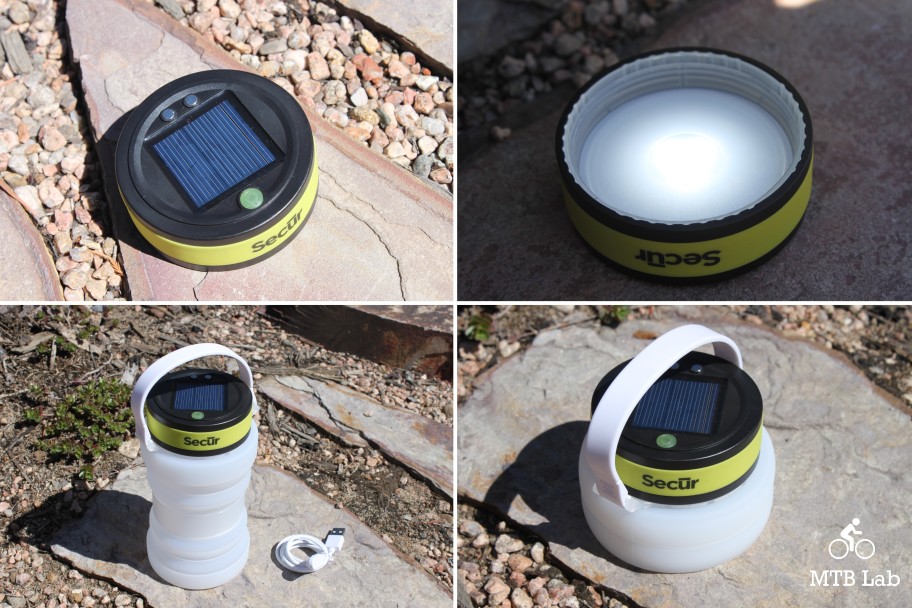 Secur
The Secur Solar-Powered Lantern can be used as a water bottle, a protective container for your valuables and obviously as a lantern. The unit is waterproof and can be charged by the sun via the solar panel on its cap or by any USB power source. The light which resides under the cap has two light levels along with an emergency flashing mode. It uses three small LED's that offer 50-100 lumens of output and will last 5-14 hours depending on the chosen setting mode. The lantern's body collapses for easy storage, and the light works in both compact and expanded modes. The lantern floats making it advantageous for water based activities. It would be perfect for camping, vehicle use, and emergencies, and can sit flat on its bottom or attached using its hook during use.
I'll toss into my truck and test it out some night inside the topper, which should be a decent test of its usefulness.
Specifications
Battery Capacity: 1000 mAh
Light Output at low setting: 50 Lumens
Light Output at high setting: 100 Lumens
Light time in flashing mode: 14 hours
Light time at low setting: 12 hours
Light time at high setting: 5 hours
Time to charge fully with solar panel: 24 hours
Time to charge with external USB power: 3 hours
IPX Rating: IPX 6
Dimensions Collapsed: 3″ X 3.75″ diameter
Dimensions Expanded: 6.75″ x 3.75″ diameter
Weight: 6.5 oz.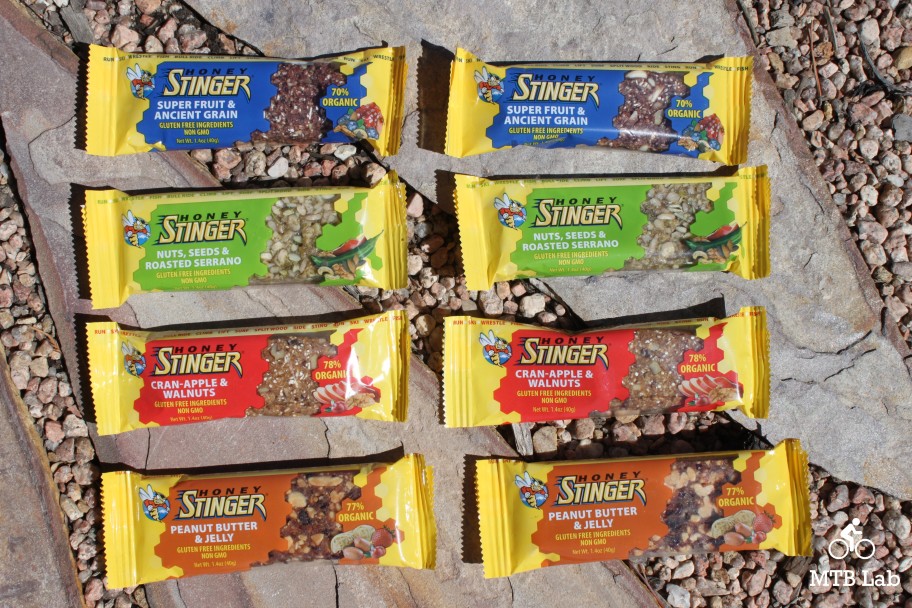 Honey Stinger
Late last summer Honey Stinger unveiled the first ever Gluten Free Organic Stroopwafel, which comes in three flavors ( Salted Caramel, Cinnamon, and Maple) and is delicious. They are now releasing a low sugar energy/snack bar line which utilizes Non-GMO and gluten free ingredients including organic honey, organic apples, nuts, and seeds. The bars come in four flavors, Peanut Butter and Jelly, Super Fruit and Ancient Grain, Cran-Apple and Walnuts, and Nuts, Seeds and Roasted Serrano. Snack Bars are available in boxes of 15 at specialty retailers nationwide and online at www.honeystinger.com (MSRP $25.35).
"Honey Stinger Snack Bars were added to our line of honey-based energy foods to provide a delicious, lower sugar option for people on-the-go," says Jennifer Shea, Honey Stinger's national sales manager. "Simple and clean ingredients comprise these tasty bars, which are made to fuel you in the backcountry, after a workout, and throughout the day."
I tried out the Peanut Butter and Jelly so far and it was pretty tasty and still seemed surprisingly sweet.