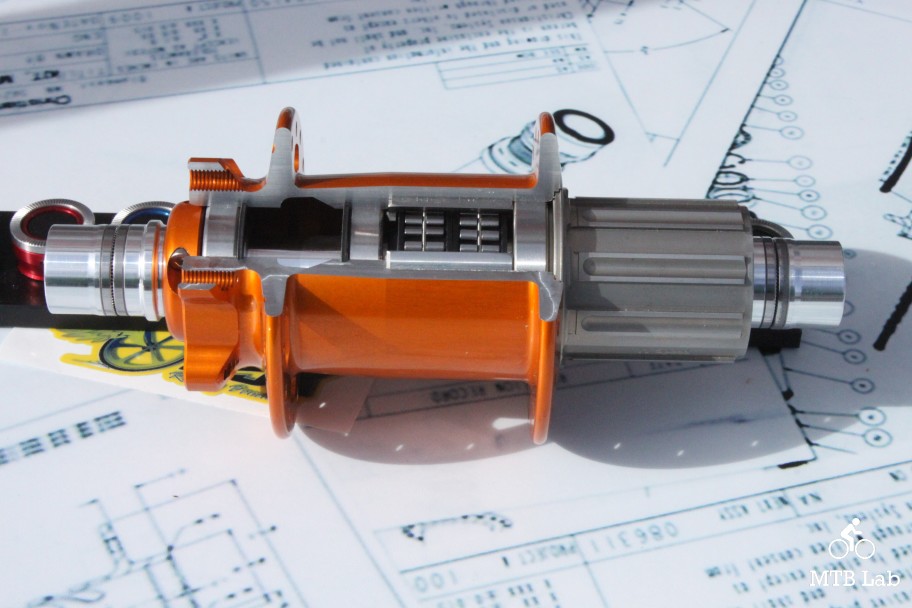 The highly coveted Onyx rear hubs are known for their silence, instant engagement, and drag free operation. They've been making hubs for the bicycling market for four years and had mainly focused on the BMX sector, though they now cover road, mountain, and cyclocross.
The Onyx rear hubs utilize a Sprag Clutch, which offers drag free coasting and instant engagement when power is applied to the pedals. A Sprag Clutch is used in some vehicle transmissions and is essentially a one-way freewheel clutch. The sprags are spring-loaded and held down when coasting but when pedaled the non-revolving asymmetric sprags tilt upwards slightly producing a wedging action and instantly bind because of friction. The sprag clutch design requires a high degree of precise machining and extremely close tolerances, so the hubs are made in their factory in the USA so they can keep a tight rein on manufacturing and quality control.
Besides being deadly silent and drag free during operation, they spin extremely smoothly due to the use of stock hybrid ceramic bearings. The hubs are well built and use durable titanium freehub bodies for longevity and the sprag has a 'lifetime' grease applied during manufacture so it shouldn't require servicing.
The instant engagement and long-term durability of the system make it a highly functional for bicycling, especially for technical riding. Unfortunately, the sprag clutch design requires extra heavy steel sprag bearings inside the hub body for its functionality, and that creates a 50 to 100-gram weight penalty over standard systems.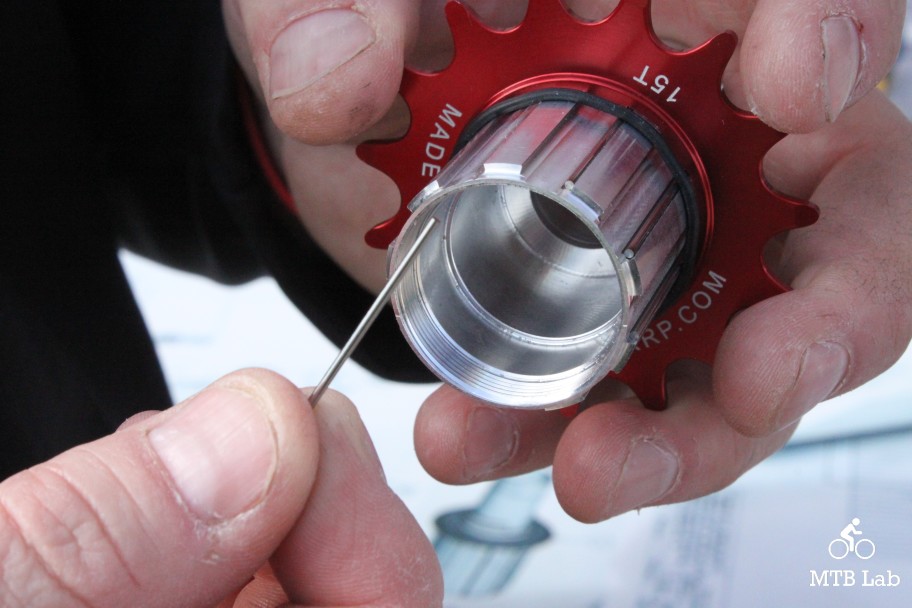 At first, Onyx didn't want to use an aluminum freehub body to decrease weight due to gouging and reliability concerns. It's not an issue with the SRAM XD driver system since the cassette doesn't contact the splines of the freehub body. Onyx looked at different methods to prevent damaging the soft alloy splines on an Shimano freehub and came up with a innovative system that uses an innovative steel roller or pin design to protect the splines from cassette wear. When the cassette and cogs rotate and bear down onto the splines, the steel interface alleviates damage due to its inherent hardness.
The new alloy XD driver version should save 48 grams over the standard titanium body while the Shimano version drops a whopping 75 grams, which should help the Onyx hubs be comparable in weight to most of the competition.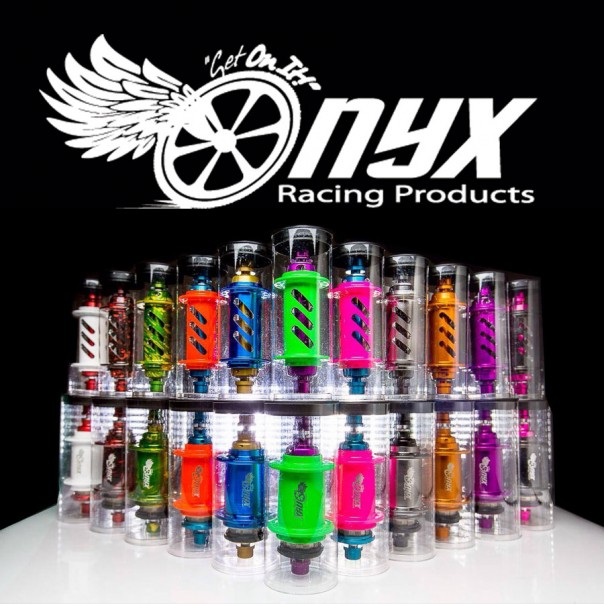 Onyx has a slew of color options available, and many of the stock anodized and powder coated colors are pretty amazing and bright. They also have customization capabilities for colors, splashes and sparkle coating on top of the powder coats.