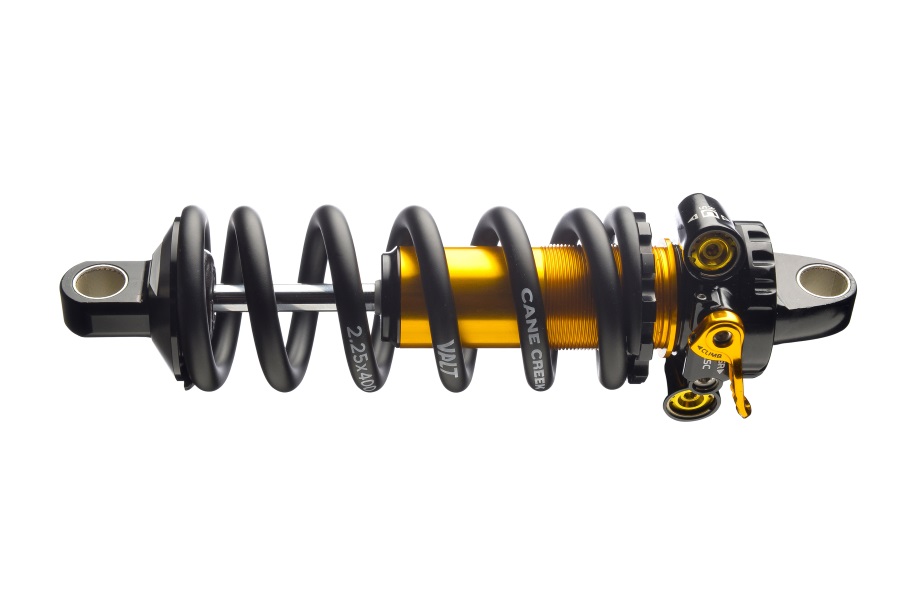 Cane Creek has just announced the release of the new DBcoil [IL] rear shock, which prominently features their new VALT  lightweight, high-performance steel spring along with technologies and expertise from their Double Barrel lineup. The shock will utilize their Twin Tube damping, 4-way independent adjustments including high and low-speed compression, high and low-speed rebound along with their fantastic and highly functional Climb Switch technology. The DBcoil [IL], short for Inline, is intended for mid-travel bikes in the 140-160mm travel range and dropping the usual DBcoil piggyback and swapping to a lighter spring should save around 150 grams (size dependent). Also, the lack of a piggyback reservoir and slimmed down design and shape will allow it to fit more bike frames. I have always loved the characteristics a coil shock including consistent and fade-free performance along with superb small-bump sensitivity but disliked the additional weight charge and bulky looks and fitment issues. The new DBcoil [IL] rear shock resolves those issues and still offers the excellent Double Barrel lineup features and Climb Switch technologies.
[youtube width="853″ height="480″]https://www.youtube.com/watch?v=cNt4qqdDb8U[/youtube]
Cane Creek has upped the ante with the DBcoil [IL], offering excellent technology and lighter weight along with coils linearity, plushness, support and control, and an almost buttery smooth feel to the rear end. I am looking forward to seeing how this coil shock does in real world conditions on my local gnarly terrain.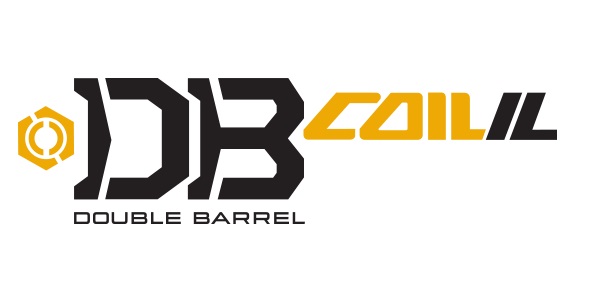 Press Release
FLETCHER, N.C. – August 19th, 2016. The latest innovation in rear suspension from Cane Creek Cycling Components was unveiled today. Introducing the DBcoil [IL] and VALT lightweight spring; the streamlined coil shock designed specifically for shorter-mid travel bikes. Born of a desire to bridge the performance gap between trail bikes and long travel downhill rockets, the new DBcoil[IL] brings all of the function of an external reservoir coil shock into a lighter and sleeker package.
For years riders have had to sacrifice carrying the weight of a coil shock to get the performance and consistency that they desire. The linear nature and off the top sensitivity of a coil spring makes it unbeatable in terms of smoothness and feel while superior heat dissipation provides improved endurance. However, the DBcoil[IL] had a tough start.
"This shock almost never left the R&D lab", says design engineer Brandon Blakely.
In its early stages of development, the DBcoil [IL] was a dismissed project deemed not worth pursuing. That didn't stop Blakely from chasing the idea on his own in the evenings after work. A few weeks later, he showed up on a ride with a mashed together first version DBCOIL [IL]. It weighed substantially less, looked interesting and had that muted coil shock sensation coupled with Twin Tube capability. A small run of shock prototypes was then sent out into the field. These returned with excellent feedback; thus bringing this rebel shock to life.
DBcoil [IL] offers the same unique features Double Barrel shocks are known for: proprietary CS-optimized climbing damping, Twin Tube suspension technology, 4-way adjustability and unparalleled performance. Cane Creek complements this innovation with the new VALT lightweight spring option. Designed to be as light as possible without sacrificing action or durability, the high-quality steel in VALT allows for less material to be used in the coils. Riders can enjoy the performance benefit and consistency without taking on the weight penalty.
The DBcoil [IL] and VALT springs are available now through your local retailer, factory direct and exclusively on select GHOST 2017 models. Learn more and see the action: www.canecreek.com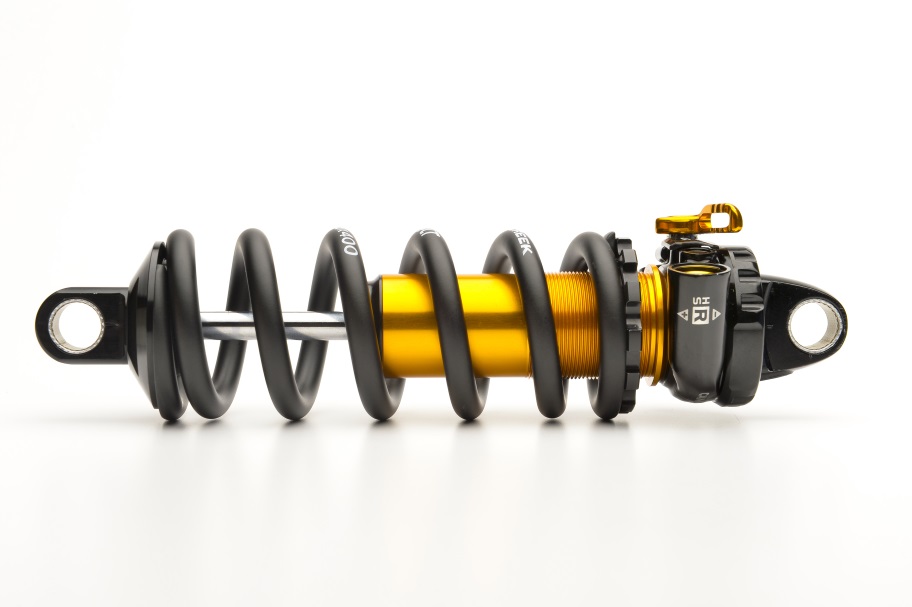 DBcoil[IL] features include:
Twin-Tube Design.

Setting the DBcoil[IL] apart, oil circulates continuously through externally adjustable shock valves. On the trail, this routing of oil translates into less fade, more control, and greater consistency making it the most highly capable inline coil shock on the market.

Four-Way Independent Adjustment.

Like other Double Barrel shocks, the DBcoil[IL] offers an unparalleled range of adjustability through external adjusters that independently control each phase of damping without crossover effects.

Patented Climb Switch (CS) Technology.

When engaged, both low-speed compression and low-speed rebound damping settings are altered simultaneously to achieve improved pedal efficiency and less chassis motion while maximizing traction.

Base Tunes and the DIALED App.

Cane Creek's online Tune Finder provides riders with frame-specific recommended settings based on bike geometry and rider input. From there, riders are encouraged to fine tune their suspension for personal styles and preferences using Cane Creek's free mobile Tuning App DIALED.
Lengths: 190 x 40mm, 190 x 45mm, 190 x 50mm, 200 x 50mm, 200 x 57mm, 210 x 50mm, 210 x 55mm, 216 x 63mm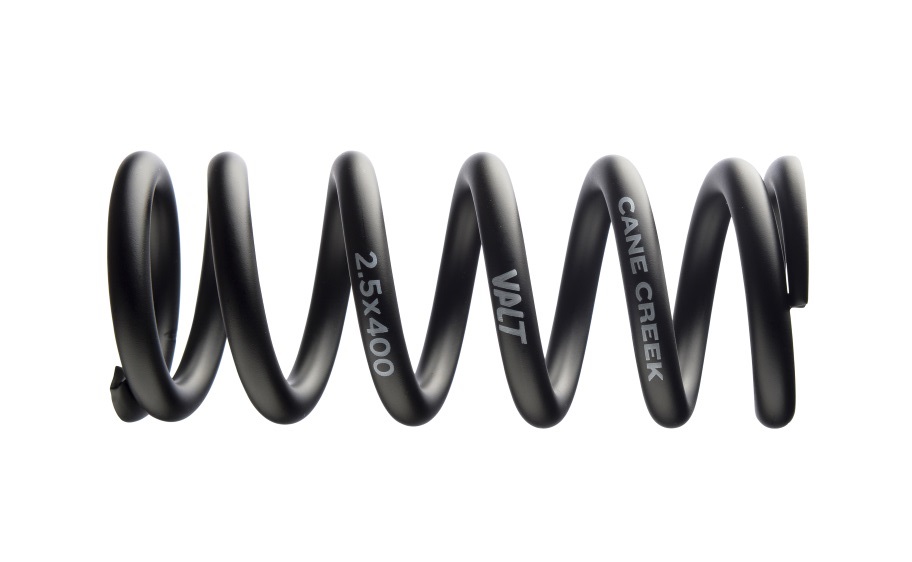 VALT
The performance of your shock is directly related to the quality of your spring. VALT is a lightweight coil spring that offers a significant weight reduction over standard steel springs. Designed to be as light as possible without sacrificing action or durability, the high-quality steel in VALT allows for less material to be used in the coils. Riders can enjoy the performance benefit and consistency without the weight penalty. The large inner diameter of the VALT means it will fit Cane Creek shocks and most other shock options on the market.
Weight Savings: 50-211g (varies by stroke/rate)
Fitment: Cane Creek and other shock brands – may require conversion clip
Material: High-performance Steel
Stroke/Rate

2.00 x 400, 450, 500
2.25 x 350, 400, 450, 500, 550
2.5 x 400, 450, 500, 550
2.75 x 400, 450, 500, 550
3.0 x 300, 350, 400, 450, 500
3.5 x 300, 350, 400
About Cane Creek Cycling Components
Cane Creek is an employee-owned company based in the mountains of North Carolina. The company is deeply rooted in the culture of cycling and has built its reputation producing the industry's top components through its pursuit of innovative solutions. From the introduction of threadless headset technology in 1991 to the ground-breaking Double Barrel suspension line in 2005, Cane Creek continues to push the envelope with its attention to detail and quality. To learn more about Cane Creek contact (800) 234-2725 or visit http://www.canecreek.com.