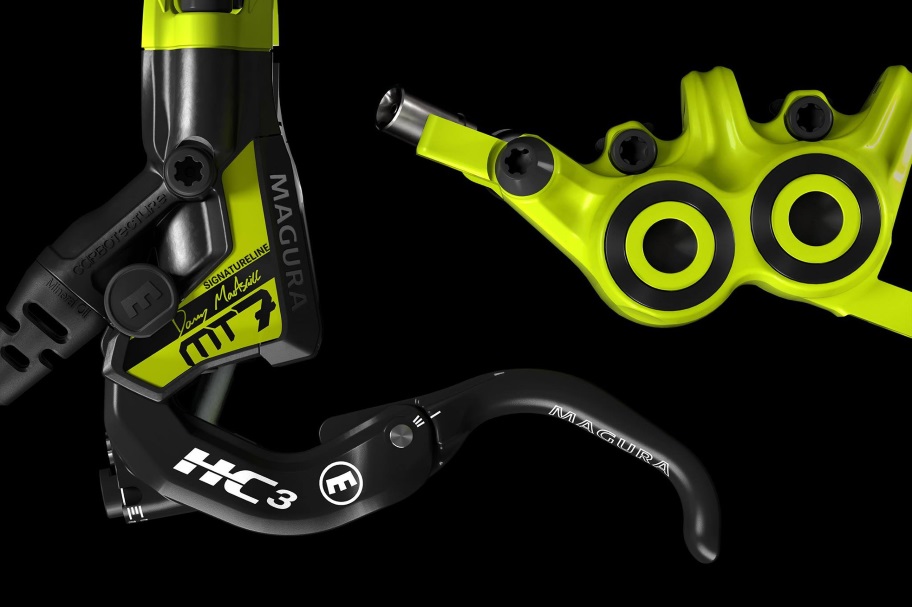 MT7 Danny MacAskill Signatureline Brake
MT7 caliper with 4-piston brake power and a new HC3 brake lever with a maximum of adjustment options. And, fulfilling Danny's wishes, all of it in MAGURA neon yellow with a Danny MacAskill signature on the brake lever.
The MTB Lab Thoughts
The disc brake designs for his Signatureline MT7  was born from Danny's trial and enduro riding which originally started out for his love of their HS33 Signature series rim brake. He wanted the power of the MT7 with its 4-pistion caliper but desired additional lever adjustability. Magura offered up their technology from their motorcycle and powersport world with the new HC3 brake lever, which emulates their race proven HC3 Brake Radial Master Cylinder systems DNA. The MT7's HC3 brake lever has a 'Reach Adjust' that uses their newly designed ergonomic 1-finger brake lever and can be adjusted with an Allen key to tune to the user's hand size and desired reach. It also has a 'Ratio Adjust' which allows adjustment of the lever amplification ratio or mechanical leverage ratio. I am looking forward to trying this lever out and hopefully; they'll have them as an optional item in the future. It comes in Magura's distinctive Raceline neon yellow color scheme along with a Danny MacAskill signature imprint on the brake lever
It comes in Magura's distinctive Raceline neon yellow color scheme along with a Danny MacAskill signature imprint on the brake lever. They weigh in at 375g each, and the brakes are supplied in an aluminum presentation box and include two spare sets of 8.R brake pads as well as the set of 8.P brake pad and will retail for $699.95 for the set. The number of systems on offer is limited worldwide, so hurry up and order!

HC3 Lever Highlights
Power adjuster changes the leverage ratio on the master piston –  borrowed from our HC3 radial master for moto
Single finger blade
Reach adjust- lever blade articulates in the center of blade to adjust reach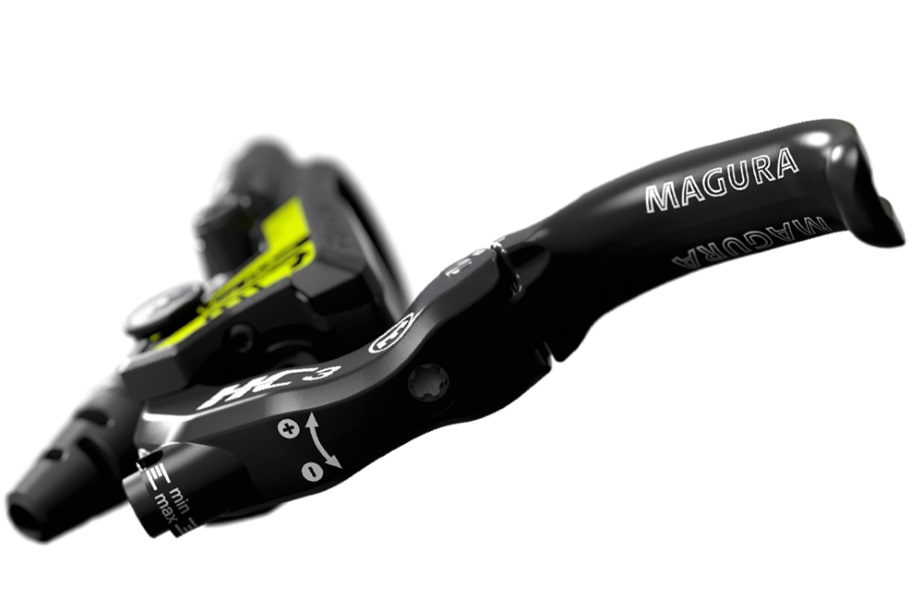 HC3 Lever Blade
 ADAPTABLE BRAKE POWER
MAGURA has taken the HC3 technology from our motorcycle division and adapted it for bicycle application. The very first use of this new technology will be for the new MT7 Danny MacAskill. The HC3 lever blade allows for a manual adjustment of the mechanical leverage ratio and is designed to allow for an individual set up with regards to the braking force required combined with a perfect pressure point. The ratio adjustment is a new development and elevates the brake system to a new level. The single finger lever offers ideal grip ergonomics.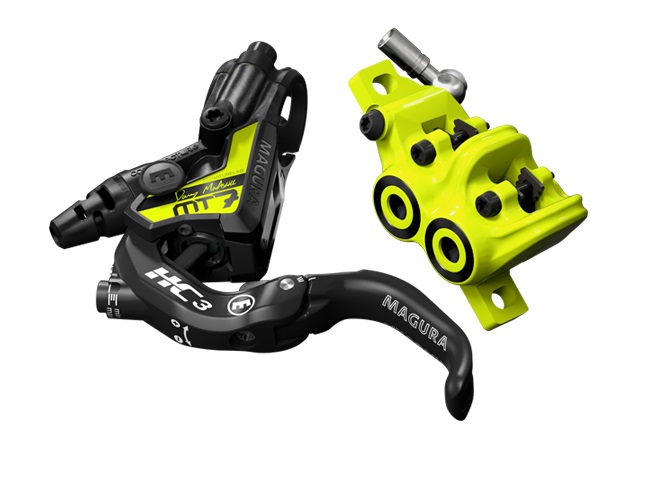 MT 7 BRAKE PERFORMANCE
The Danny MacAskill Signatureline has been designed and specified together with the famous rider. This was done to ensure the brake system either meets or surpasses the requirements placed on it by a professional athlete.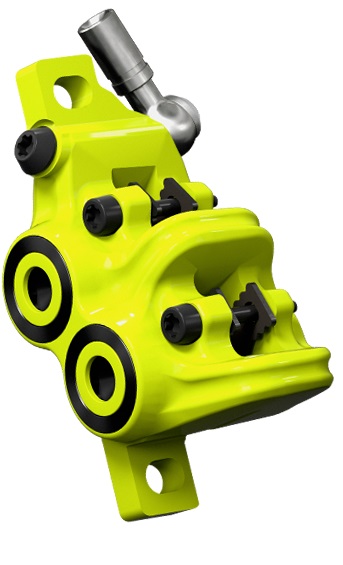 4-PISTON BRAKE POWER
In hard trail and trial applications, the Danny MacAskill Signatureline features maximum stability in all conditions. Tried and tested – the award winning four piston MT7 brake power!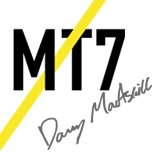 TECHNICAL DETAILS
Applications

Gravity

Weight 

375 g

Material Master

Carbotecture SL

Material Lever Blade

Alumin.-Hollow

Material Caliper

Aluminium

Hydraulic

Yes

Brake medium

Royal Blood

Ratio Adjust

Yes

EBT

Yes

BAT/TPA

No

Banjo Fitting

Yes

2-Piston

No

4-Piston

Yes

Reach Adjust

Yes – SW3

Flip-Flop

Yes

Shift Mix

opt.

Remote Mix

opt.

Recommended Rotor

Storm HC

Lever Blade

1-Finger

Tubing

MAGURA disc tube

eBike Switch

No

Mounting

PM/IS

Colors

Black-Neon-Yellow (Master), Neon Yellow (Caliper)