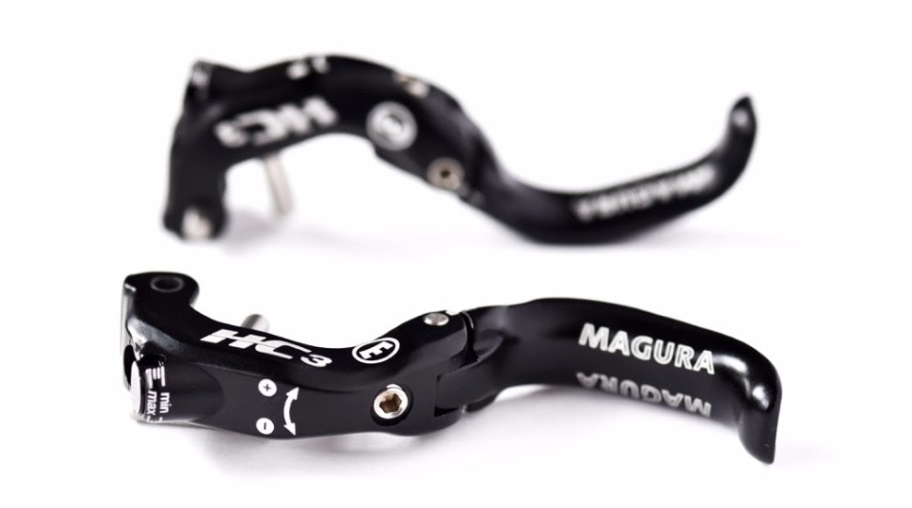 Magura is proud to announce the release of the new HC3 brake lever with a maximum of adjustment options and the new affordable MT Trail Sport which is a 4-front/2-rear piston system.
HC3 Brake Lever 
The new HC3 brake lever has a 'Reach Adjust' that uses their newly designed ergonomic 1-finger brake lever and can be adjusted with an Allen key to tune to the user's hand size and desired reach. It also has a 'Ratio Adjust' which allows adjustment of the lever amplification ratio or mechanical leverage ratio. 
The newly developed HC3 lever has been specially engineered with the input of Danny MacAskill for his Signature Edition Magura MT7 brake and is now available as an option for your Magura brake. The HC3 lever is shortened and offers features for personalized adjustments. Every rider can tune in their own personal brake feel to their own preference. A unique adjustment feature of the HC3 allows for added leverage – thereby changing the braking power as desired. The HC3 is compatible with Magura brake models MT6, MT7, MT8 and MT Trail Carbon. To be on the safe side when switching from your old lever we recommend visiting your local bicycle dealer and MAGURA specialist.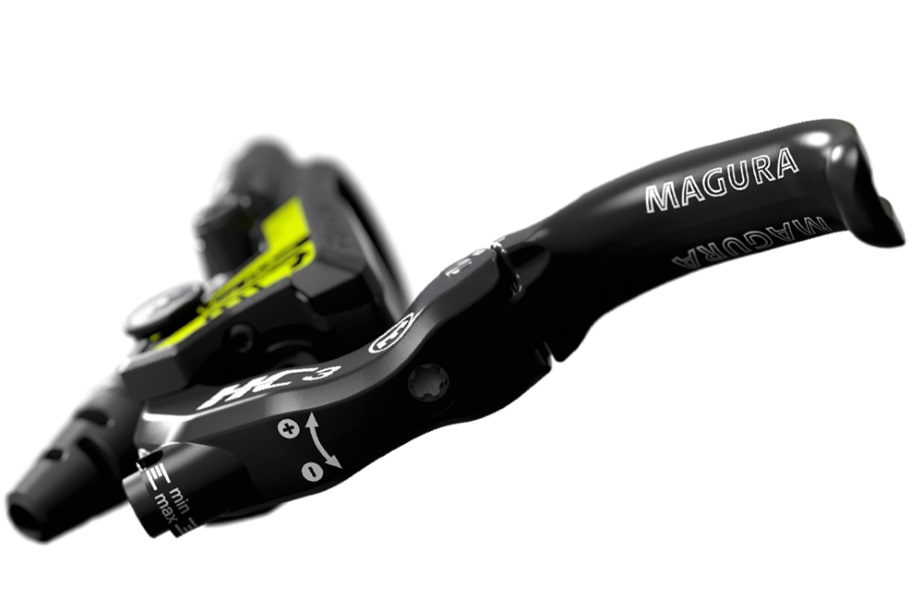 HC3 Lever Highlights
Power adjuster changes the leverage ratio on the master piston –  borrowed from our HC3 radial master for moto
Single finger blade
Reach adjust- lever blade articulates in the center of blade to adjust reach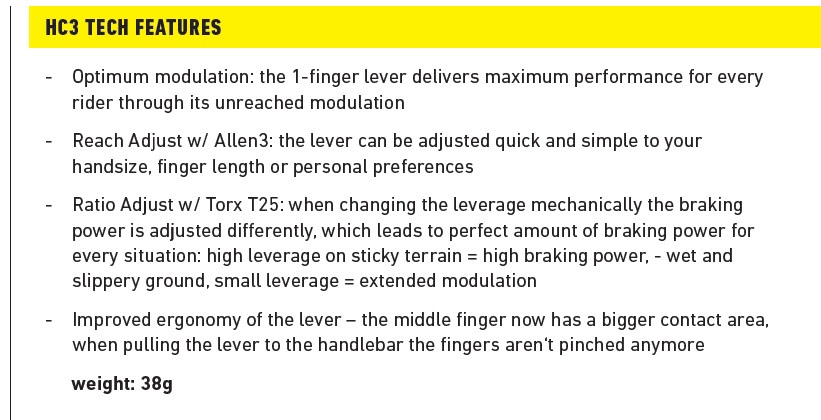 ---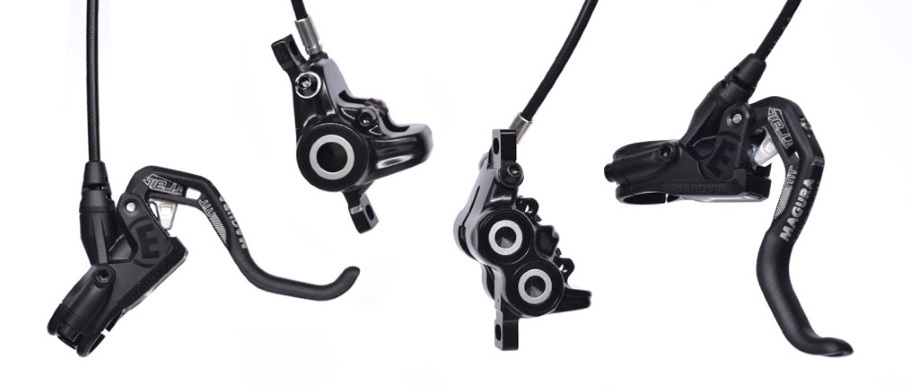 MT Trail Sport
Magura introduces the MT Trail Sport, little sister to the MT Trail Carbon which has been on the market for one year.
"The concept of 4/2 pistons of the MT Trail Carbon has been extremely successful with our All-Mountain and Enduro customers and has definite advantages in the fast growing e-mountainbike market. Our customers wanted us to offer the same ideas set forth by the MT Trail Carbon but with a more cost friendly price point. Therefore, we took the next logical step and developed the MT Trail Sport ", says Martin Schneider, product manager of MAGURA.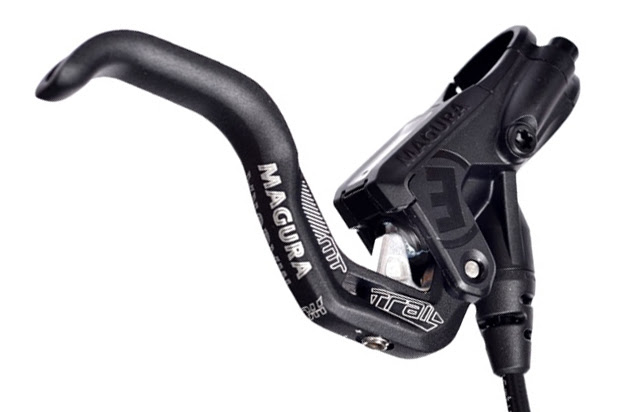 MT Trail Sport Specs
1 finger HC lever
Great value for money
Carbotecture housing
Trail braking performance: 4 pistons in front for maximum braking power, 2 pistons at the rear for perfect modulation
100% trail performance
Parts:

Clamp Shiftmix 3, for Sram Clamp
Shiftmix 1+2, for Shimano I-Spec
Decal kit caliper Carbon (blue, neon red, neon yellow)