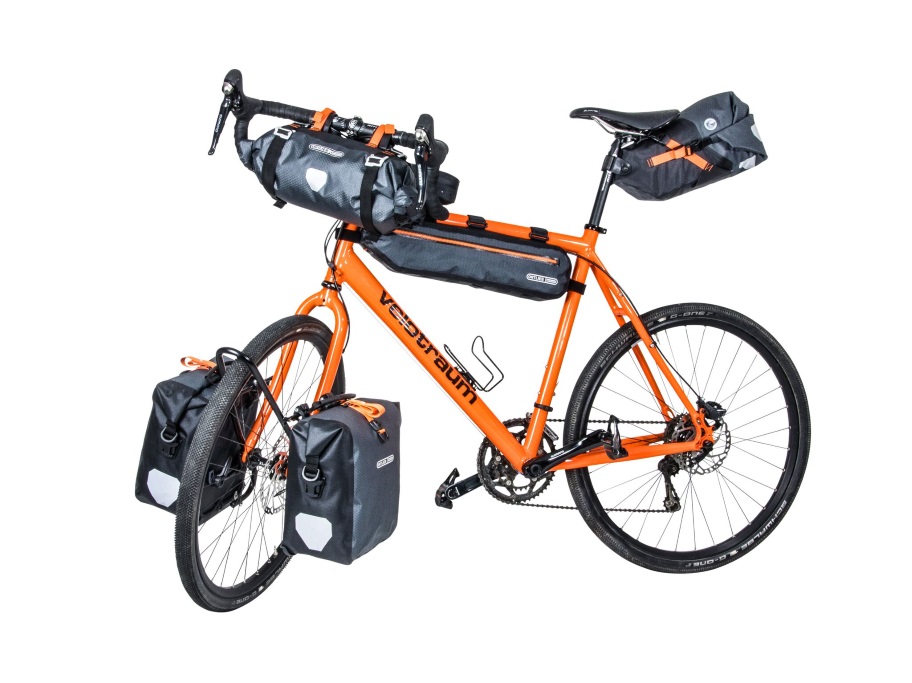 ORTLIEB's waterproof bikepacking lineup was first seen last year, and for 2018 they're expanding things with Gravel-Pack panniers, a smaller Seat-Pack and Handlebar-Pack, the streamlined Frame-Pack Toptube and finally a Cockpit-Pack.
Bikepacking has developed from a niche market to the mainstream of cycling. Nowadays, there is a bike on the market for every type of rider and their riding. Cyclocross and Gravel bikes have had their share in making bikepacking more popular, but until now traditional road bikes have mainly been used for classic bike touring, commuting and weekend tours. Going along with this development and just in time for the start of the bike season the bag specialist ORTLIEB, located in Heilsbronn, Germany, is proud to launch a new line of bikepacking bags designed to fill the gap to the road cycling market. With the goal of allowing cyclists to run smaller, more tailor-made bags on their road bikes, ORTLIEB will be introducing the new line of bike-packing products at the Sea Otter Classic in Monterey, California. All of the bags are 100% waterproof and made in Germany.
The new bags were presented by Jeff Scully, President of ORTLIEB's US-subsidiary ORTLIEB USA LLC and sales director Martin Esslinger from the German ORTLIEB headquarters. The bikepacking line was launched last year, and now the Bavarian expert for bike touring panniers announces five new bikepacking products: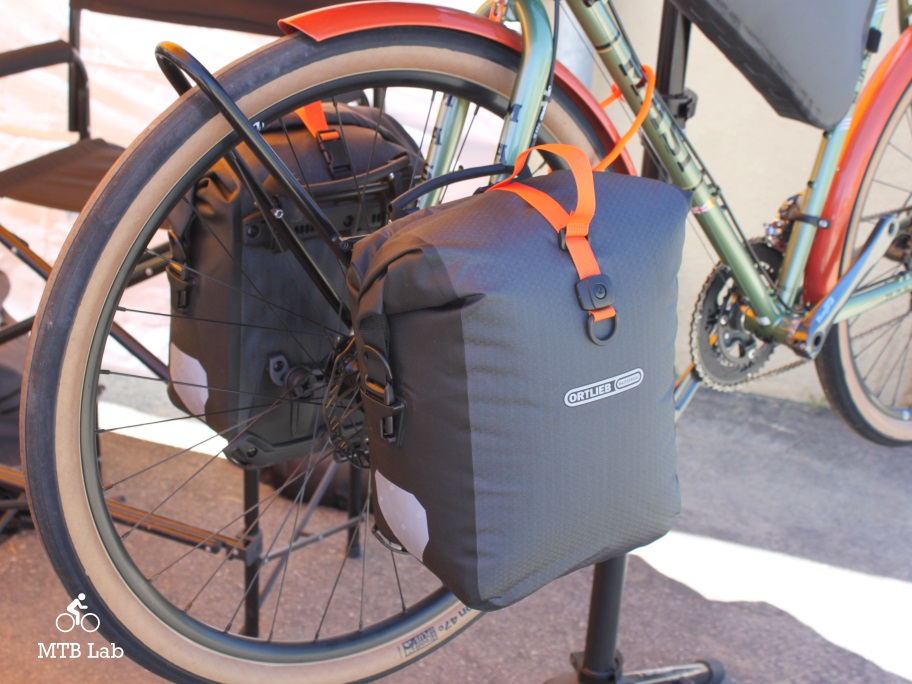 The Gravel-Pack is the waterproof lowrider pannier for all bikepackers bringing along additional equipment. Thanks to the QL2.1 system and additional mounting hooks the 25 L pannier pair can be securely fixed to the carrier to ensure safe mounting even in off-road use. The pannier pair weighs 1160 g/ 40.9 oz. Suggested retail:
Suggested retail: $170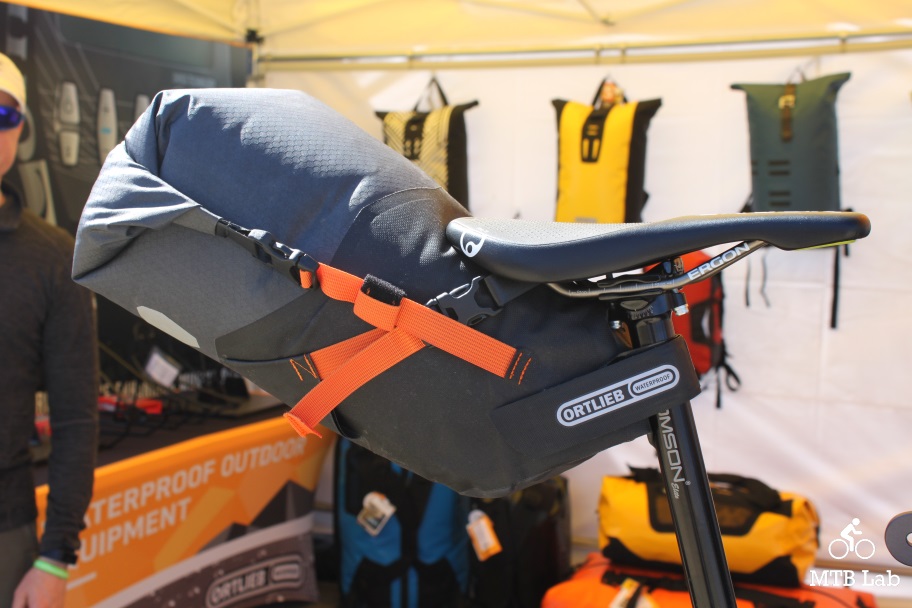 Seat-Pack M is a compact and spacious saddlebag with roll closure offering 11 L volume. An additional valve makes packing easy and helps to deflate the pack. This waterproof pack is ideal for small bicycle frames and full suspension mountain bikes. The bag only weighs 325 g/ 11.5 oz. Suggested retail: $145
Suggested retail: $145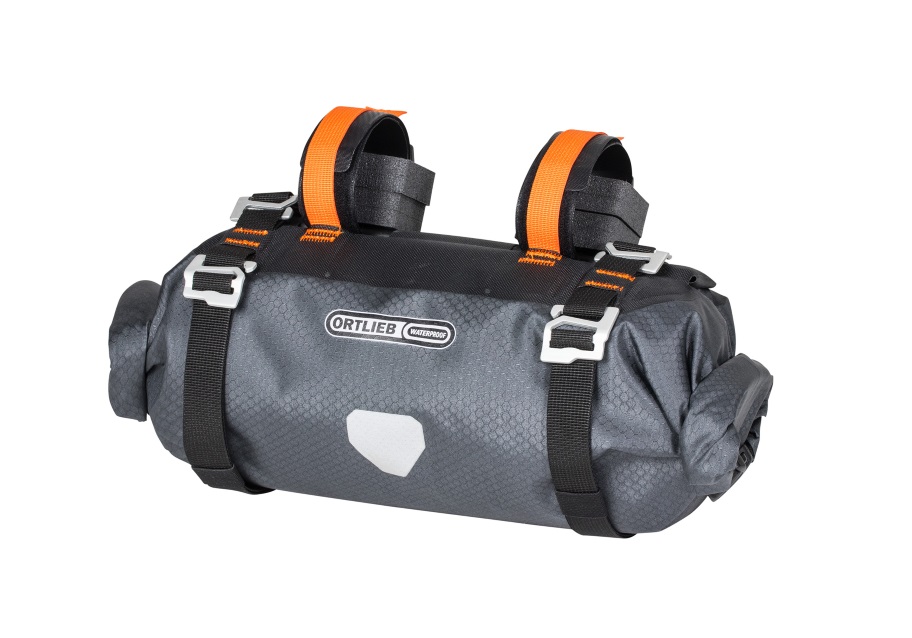 The Handlebar-Pack S is a compact waterproof luggage roll for the bar, ideal for your next off-road adventure with the gravel rider. With only 400 mm / 15.7 in. width and 170 mm / 6.7 in. diameter it's suitable for use on road bike bars. The waterproof pack ensures optimal weight and load distribution on the bicycle. The pack offers 9 L volume and only weighs 375 g / 13.2 oz.
Suggested retail: $125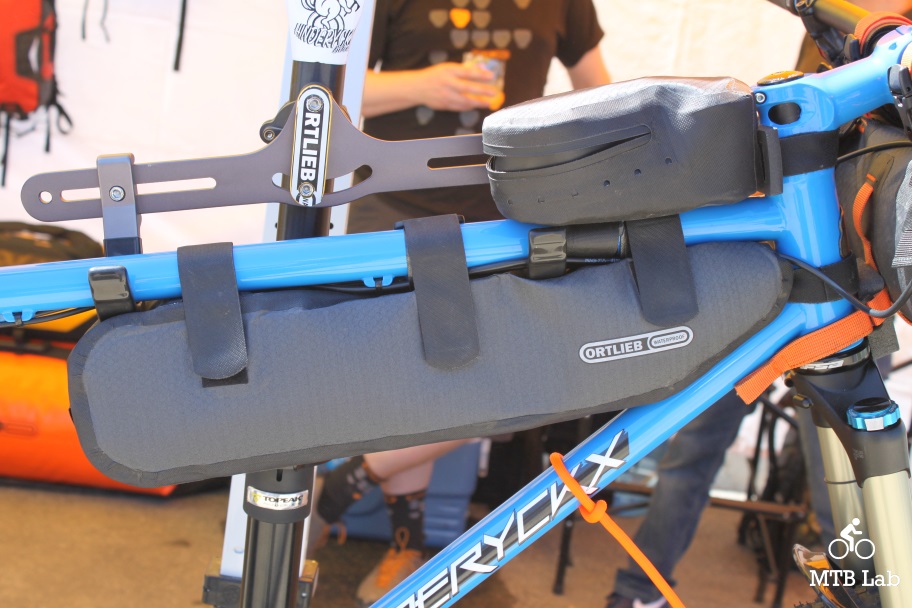 The new Frame-Pack Toptube is the smart solution for those who want to use a bag inside the frame triangle and still need their drinking bottle or have limited space due to the shock absorber. The waterproof Frame-Pack Toptube offers 4 L volume and only weighs 170 g/ 6 oz.
Suggested retail: $135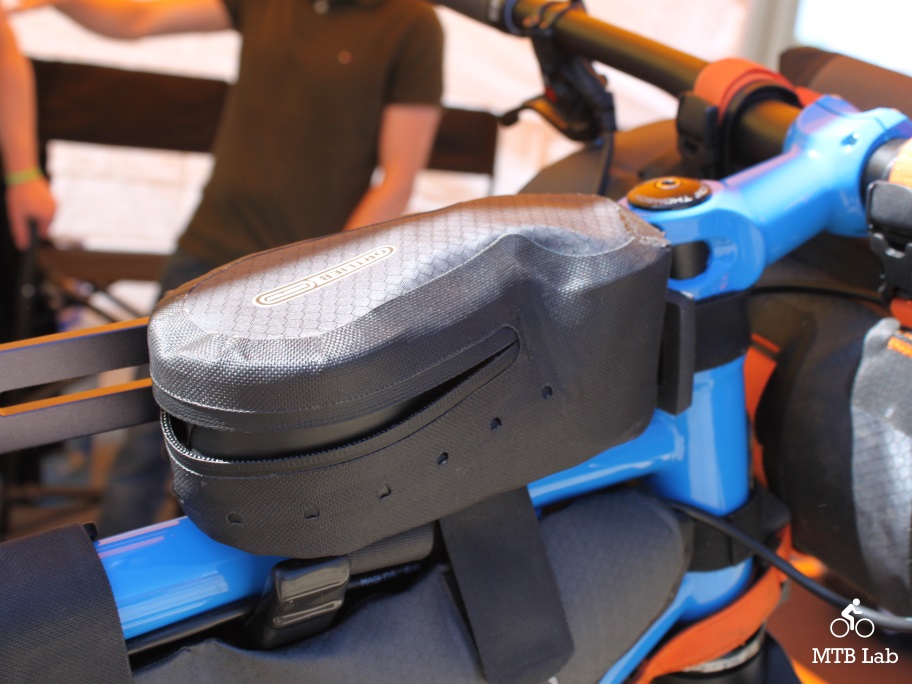 The Cockpit-Pack, positioned on the top tube, can be easily opened with one hand during cycling, e.g. in order to quickly access phone or energy bar. With only 82 g/ 2.9 oz. and 0,8 L/ 49 cu.in. volume this pack is a real light weight.
Suggested retail: $55