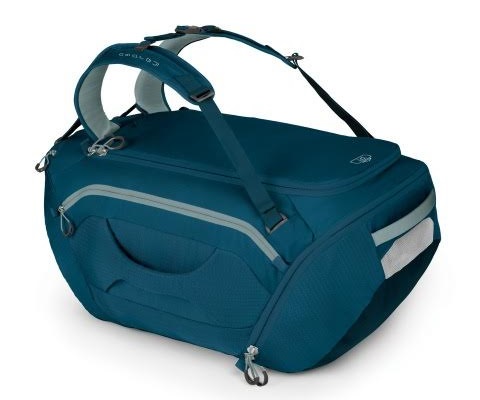 Last year Osprey partnered with Hydrapak and came out with the Hydraulics and Hydraulics LT reservoirs for all their packs. This year the big highlights are the TrailKit and BigKit duffle bags that are perfect for bikers, roadies, commuters and triathletes. They also have the Talon 6 lumbar hip pack and minimalist Duro Solo hip pack.
Osprey TrailKit
The new Osprey TrailKit is a highly organized duffle designed for mountain bikers, road riders, and triathletes. Features include a ventilated shoe compartment, easily accessible helmet carry, zippered side panel nutrition and small items organization pocket, stowaway harness for comfortable backpack carry, and a weather-protected main compartment with overlapping rain flaps. This 40L duffel is carry on size for air travel and can also act as a grab-and-go-basecamp at home as well an organized triathlon transition station on race day.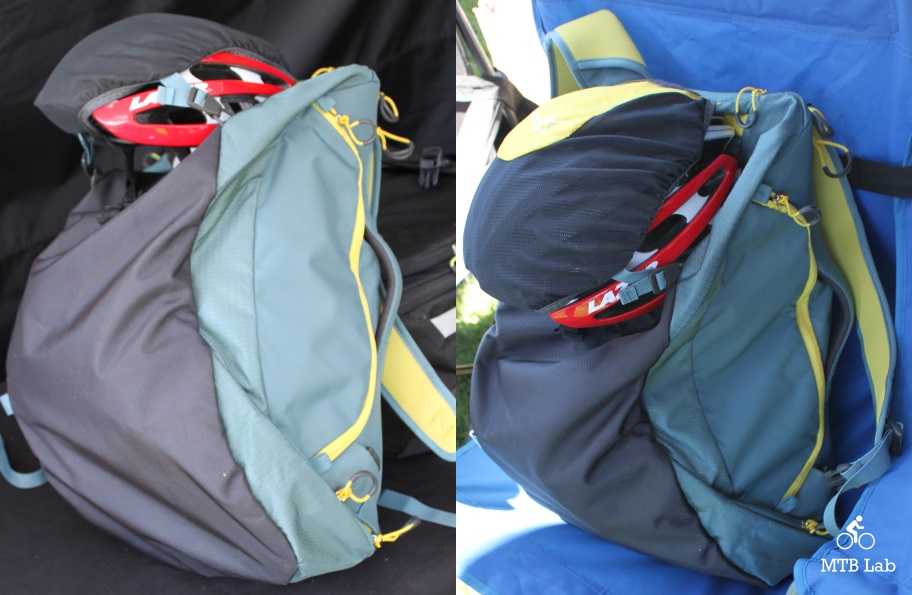 The TrailKit retails for $120 and is also available as a BigKit 65L version for $150.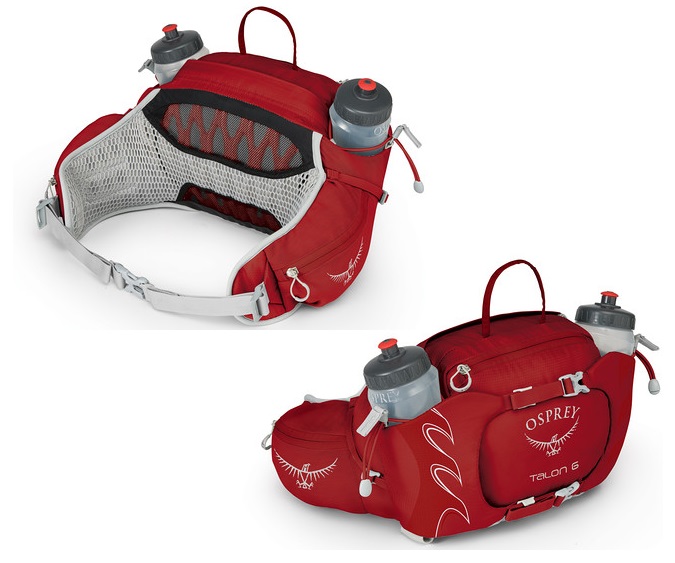 Talon 6
Heading out for a day hike where all you need is water to quench your thirst and room for a few essentials? Say hello to the Talon 6. Seen at not just the start, but more importantly the finishes of 50k trail races, mountain bikers, and on bird-watching trekkers alike, it's the perfect solution for keeping your urban or wild journey simple so that your focus remains on the important things. The experience itself. Body hugging BioStretch hip belt keeps the load stable two included 570 ml BPA-free PackBottles ensure that the last thing you'll be is thirsty on the trail. Carry an extra layer with the external StraightJacket™ compression straps, fill your bottles and hit the trail, path and beyond.
Specs
Lumbar pack with Dual-zippered panel access to the main compartment
Front panel zippered slash pocket
Padded bottle sleeves with bungee retention straps
Horizontal StraightJacket compression straps
Two 570 ml BPA-free PackBottles included
Bottle volume 570 ml
Bottle weight 2 oz/0.06 kg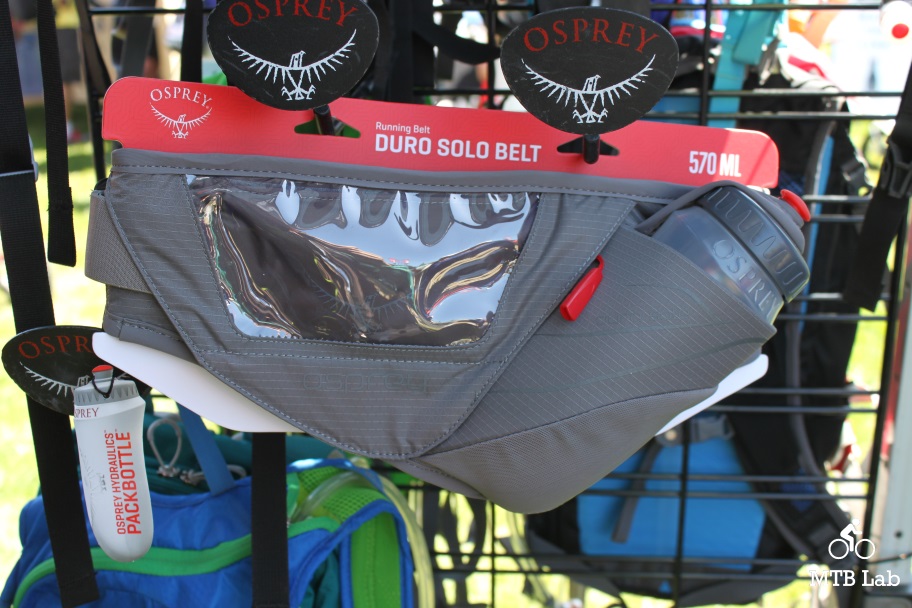 Duro Solo
Sometimes all you need is a bottle of water and a little room for fuel, and some cash for a post-run pub session. The $40 Duro Solo carries enough water for any training run or works great for staying hydrated between aid stations. Featuring just enough storage for the necessities, a touch compatible phone pocket, a comfortable and elastic hip belt and an included 570 ml BPA-free bottle it's sure to keep you moving down the trail.
Specs
Angled padded bottle sleeve with retaining strap
TPU touchscreen smartphone window
Large hook and loop gear/food slash pocket
Wide elastic hip belt
Hydraulics 570 ml BPA-free sport bottle included
Bottle volume 570 ml
Bottle weight 2 oz / 0.06 k
For further information refer to ospreypacks.com