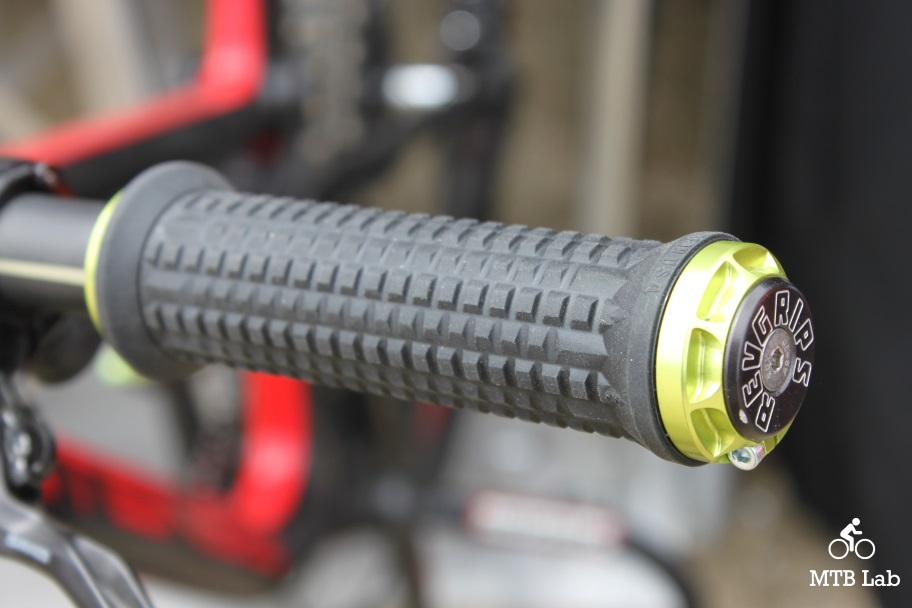 They're 'Shock Absorbing Grips'.
The Revolution Suspension Grips are an innovative system that isolates your hand's and upper body from the shock and vibration propagated through the handlebars from the trail, and this design helps decrease fatigue, repetitive injury and arm pump. The system features a two-collar lock-on design, an inner plastic sleeve which is 1/8-inch larger than the handlebar and floats within the shock absorbing inserts in the collars, and finally a nubbed rubber grip.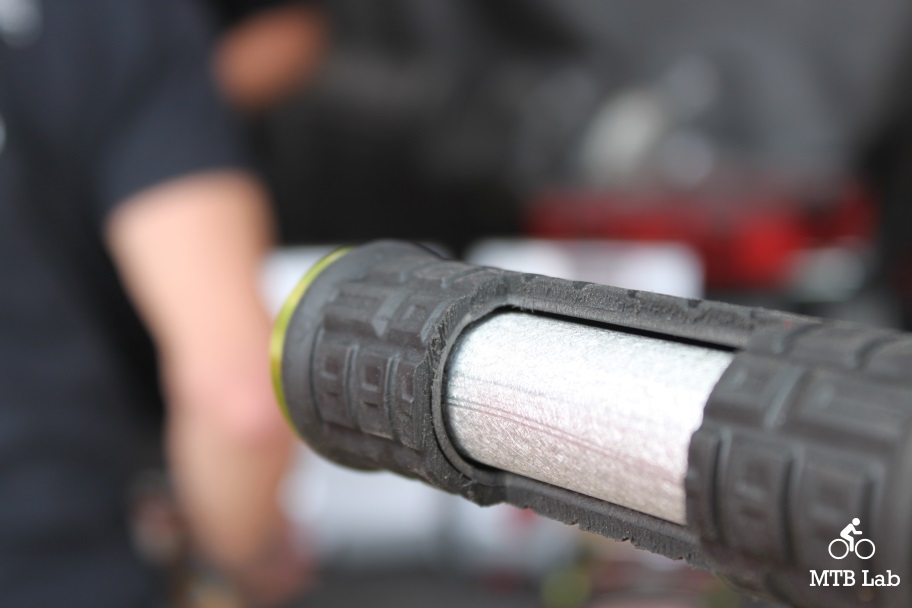 The lock-on system doesn't allow the grips to spin entirely and when used in person you can feel the minute amount of circumferential rotation, which is only 3-4mm of movement.
"Our grips are unique because they allow movement and absorption with the subtle natural motion of your hands and upper body. Although the movement is subtle, the effect is profound. You WILL NOT notice the movement while riding; however, you will maintain better control without the typical harsh feel and vibration of a traditional grip."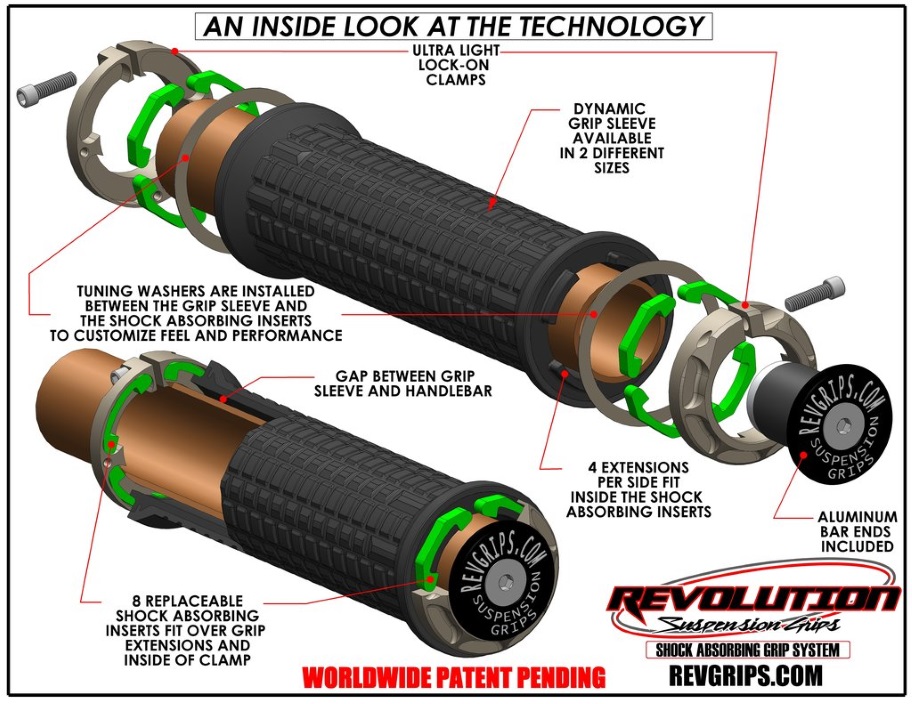 It comes in two versions, the tuneable Pro Series Shock Absorbing Grip System for $89.95 and the fixed Race Series Shock Absorbing Grip System for $59.95. The Pro version comes with tuning washer that provides an adjustable feel from ultra firm to ultra soft, and it comes in three diameters and various grip and collar colors. The fixed tuned Race version offers a medium-soft feel, comes in three diameters and a Black only color option.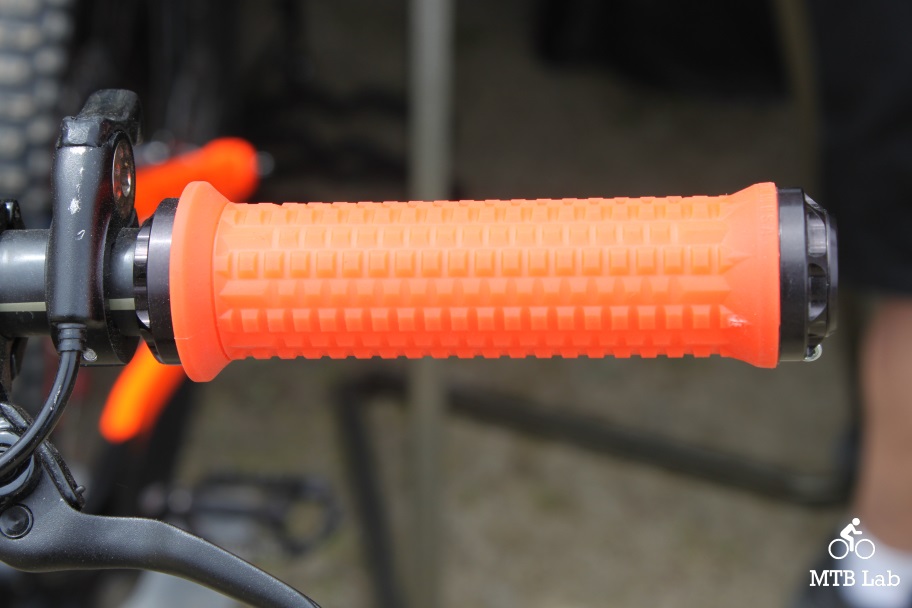 I like this quote from their website, which peaked my interest since I suffer from hand issues:
"There are many different grip shapes and sizes designed in an effort to achieve that perfect, ergonomic fit with hopes of minimizing arm pump and hand fatigue. These grips were made for anyone who has ever suffered from hand fatigue, numbing, blistering or arm pump. If you suffer from any hand or wrist problems, such as carpal tunnel, arthritis, or other injuries, our grips will absolutely help alleviate the pain."
Additional Notes and Features:
Available now at select dealers and www.revgrips.com
Shock Absorbing Grip System includes everything to install and customize for $109.95
Rebuild kits are $34.95 and that includes fresh grip sleeves, inserts and bar end plugs (all soft goods)
Each component is available separately. You can rebuild and replace as needed without purchasing an entire kit
30 day Money Back Guarantee
Currently available in 2 popular diameters  (31mm and 34mm)
Easily tunable from ultra-stiff to ultra-soft
Quick and easy installation
Ultra-tacky, super soft compound
Lightweight
Made in the USA