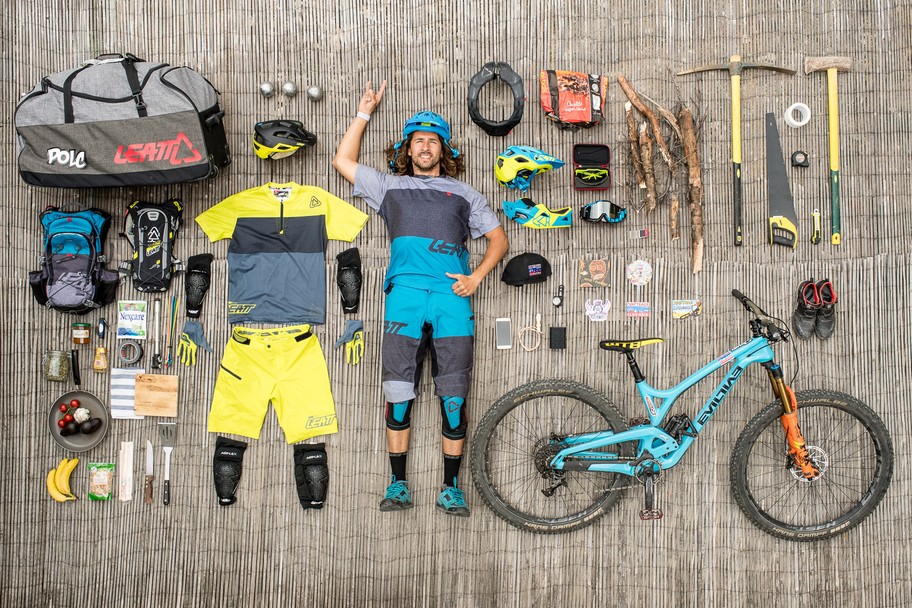 Leatt enlarges cycling portfolio for 2018, introducing a trail-oriented gear line that includes a new helmet, an all-new neck brace construction, and top-of-the-line knee guards. The new suite includes the DBX 1.0 trail apparel line (shorts, jersey, jacket, and gloves), the $99.99 DBX 2.0 helmet featuring their innovative 360° Turbine technology, the DBX 6.0 Kneepad combining advantages of soft and hard shell protection and lastly a completely redesigned DBX 3.5 Neck Brace, that's lighter and less expensive than ever before.
For further information refer to www.leatt.com/bicycle2018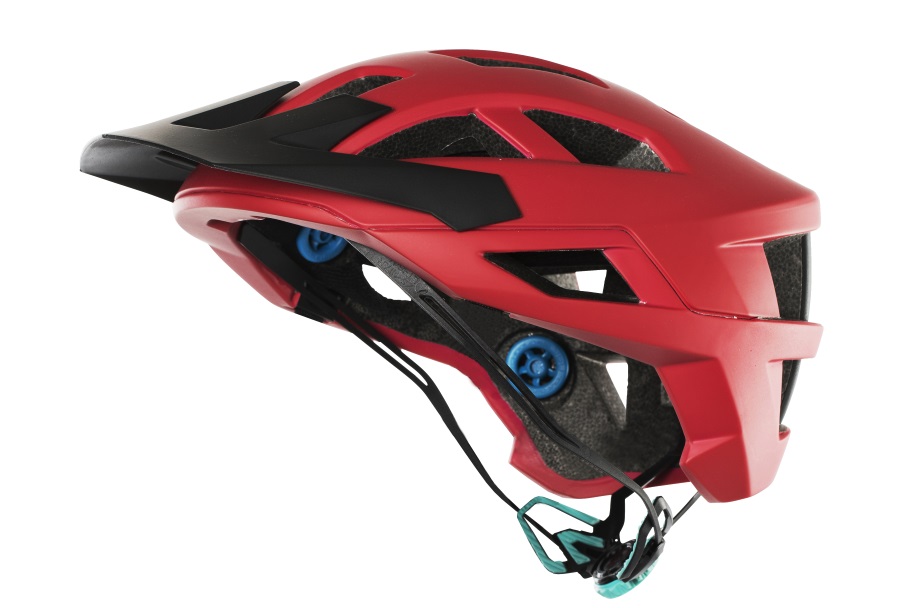 DBX 2.0 Helmet
Looking for a sleek yet safe helmet? The DBX 2.0 brings Leatt's DH-proven safety technology to your home trail at a very attractive price point of $99.99 and comes in four colors.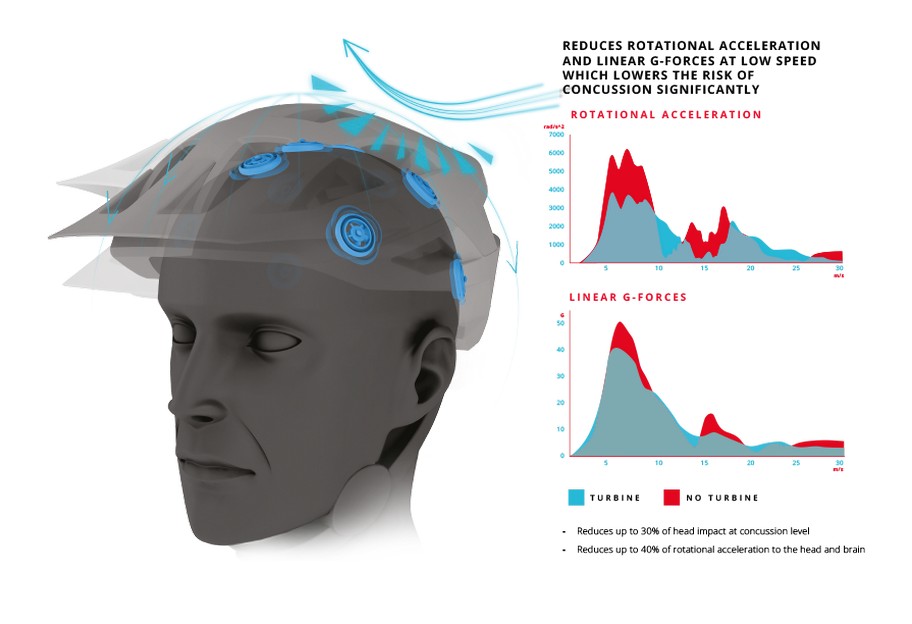 It is equipped with 360º Turbine Technology that helps reduce the risk of head impact at concussion level (by up to 30%) and rotational acceleration to your head and brain (by up to 40%). Ten turbines are set inside the helmet that hardens on impact. Combined with the classic EPS in-molded shell, this dual-density construction dampens all kinds of impact – from low to high speed. The helmet is well-ventilated with 20 vents, lightweight and is equipped with Quattro Force Control for easy custom-fitting with the turn of a dial, as well as with a breakaway visor.
Features
Polycarbonate Shell In Three Sizes
360° Turbine Technology

Reduces up to 30% of head impact at concussion level
Reduces up to 40% of rotational acceleration to head and brain

3D In-Molded Impact Foam For Great Energy Absorption – Molded directly to the outer shell. More cushioning, less surface area – a total win for the rider giving it their all
Maximized Ventilation – 20 vents effective even at very low speeds
Maxiflow Air Channels In The Impact Foam – Effective at any speed
Visor With Breakaway Function And Emergency Cheek Pad Removal – Adds to safety of helmet and offers rotational reduction in a crash
New Dri-Lex® Liner – Moisture wicking, breathable, anti-odor, and washable inner liner

DBX 1.0 LINE
These slim/tailored fit jersey and shorts are made of very light, robust and breathable fabrics, making it the perfect combo for climbing and descending all day long.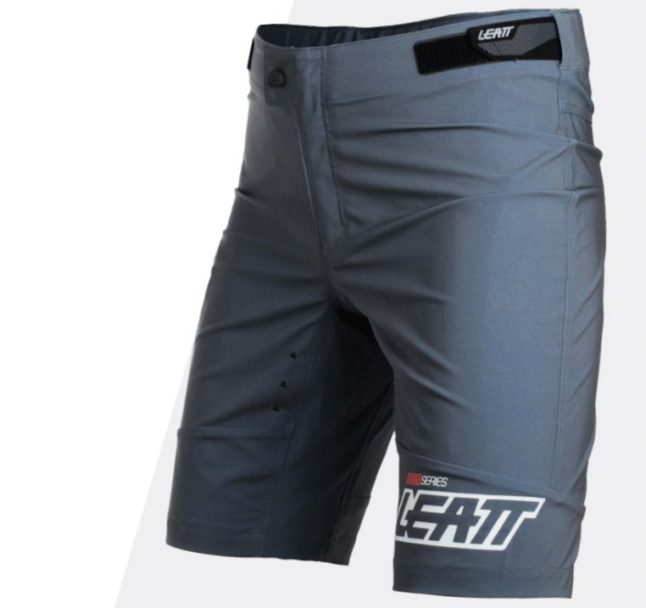 The four-way flex shorts include a chamois liner and two zipped pockets (one at the center back and the other on the mid right leg). The shorts come in three colors and retail for $79.99.
Features
Ultra-lightweight, stretch shell with dirt/water repellent coating
Inner shorts with dual density seat padding/chamois
Laser-cut ventilation
YKK zippers and reinforced stitching
Pre-curved, 3D shaped tailored fit
Soft mesh pockets on leg and back
Soft touch, adjustable waist lining with back gripper to prevent seat drop
Seamless seat panel
Size: XS-XL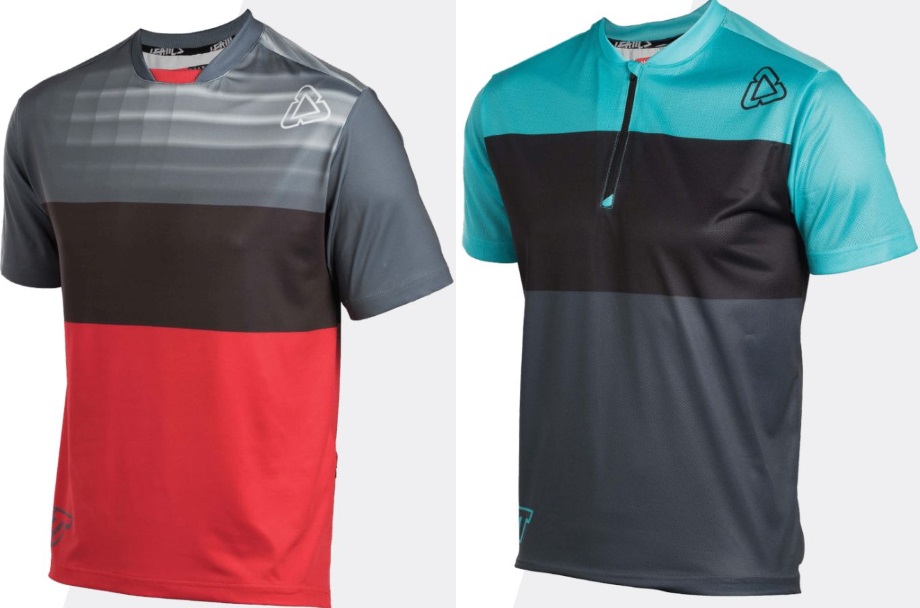 For the jerseys, two styles are available in four color schemes – a more casual-looking tee (with one hidden pocket) for $54.99 and a classic ½ zip jersey with a ventilated back panel, including three bigger stash pockets for $64.99.
Features
Ultra-light, wicking and stretch mesh with ventilated back
Classic ½ zip

Rear storage pockets with anti-sag suspender system
T-sleeves and zip

casual-looking tee

T-Sleeves
Zip pocket with microfiber goggle wiper

Overlock stitched seams for comfort
Tailored stretch fit
Rear reflective print
Size: XS-XL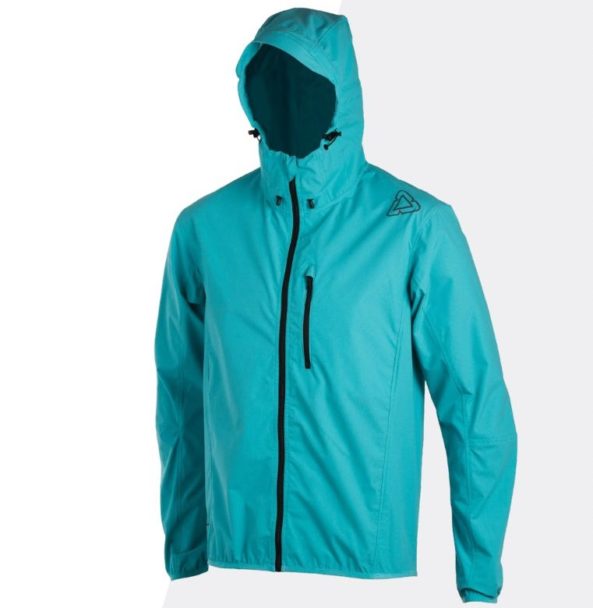 The super lightweight, compact, windproof and water-resistant jacket is made of a breathable stretch fabric and will retail for $99.99.
Features
Water resistant, lightweight and windproof
Tailored fit
Folds into its own chest pocket
YKK zippers
Two-point, fully adjustable hood with stiffened peak
Reflective printing on hood peak
Stretch fit cuffs and hems
Size: XS-XXL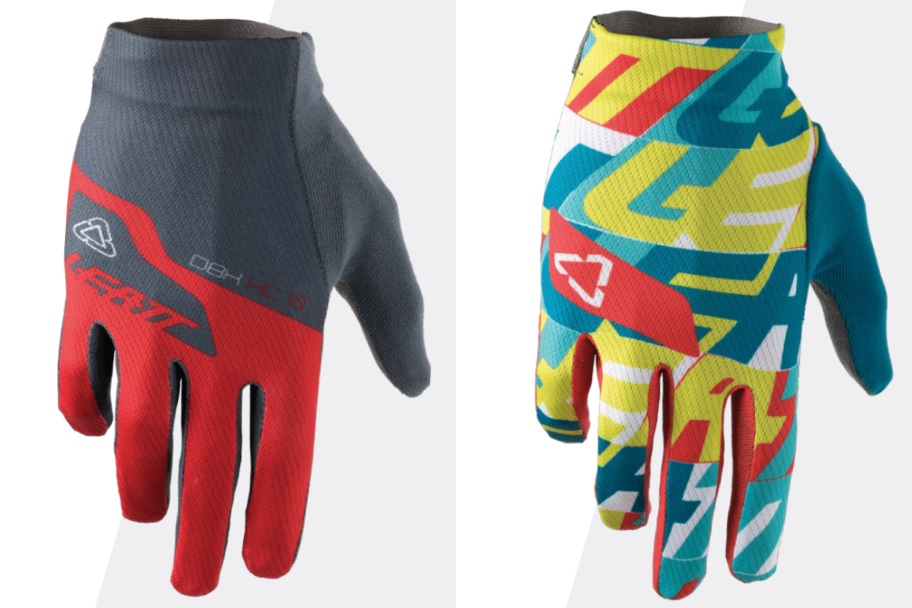 The 1.0 and GripR gloves own a new palm made of MicronGrip, which is claimed to be super comfortable and tear resistant, with or without comfort padding. The 1.0 comes in four color schemes and retails for $29.99 while the 1.0 GripR comes in seven colors and retails for $25.99.
Features
MicronGrip Palm

Super slim with superior handlebar feel
Excellent dry and wet grip
Very durable with touch screen function
1.0 GripR feature => Silicone grip print

1.0 feature => Padded palm
1.0 feature => Vented, Lite upper-hand material
Pre-curved, snug fit, and seamless palm
 Lens/ sweat wiper
1.0 GripR feature =>Vented, Lite upper-hand material
Stretch fit comfort cuff
Multi-ply, nylon thread stitching
Size: S-XL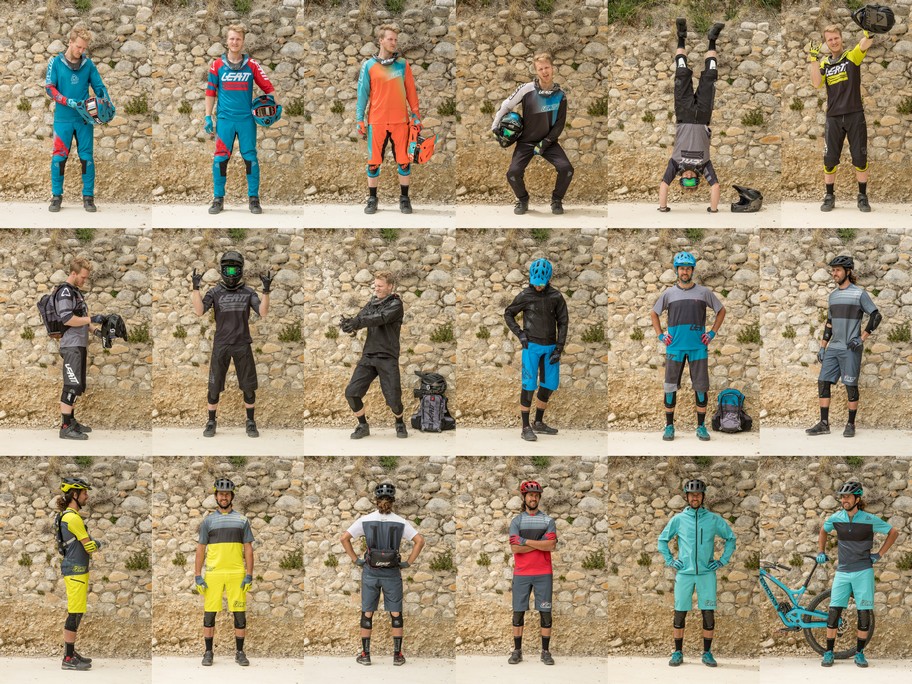 Overall Apparel Line
Leatt also updated the previous year's apparel styles, resulting in a line of overall 65 pieces, including jackets, jerseys, shorts, gloves, and the all-new DH pants. From all-black to super-bright colorways, there are many combination options available.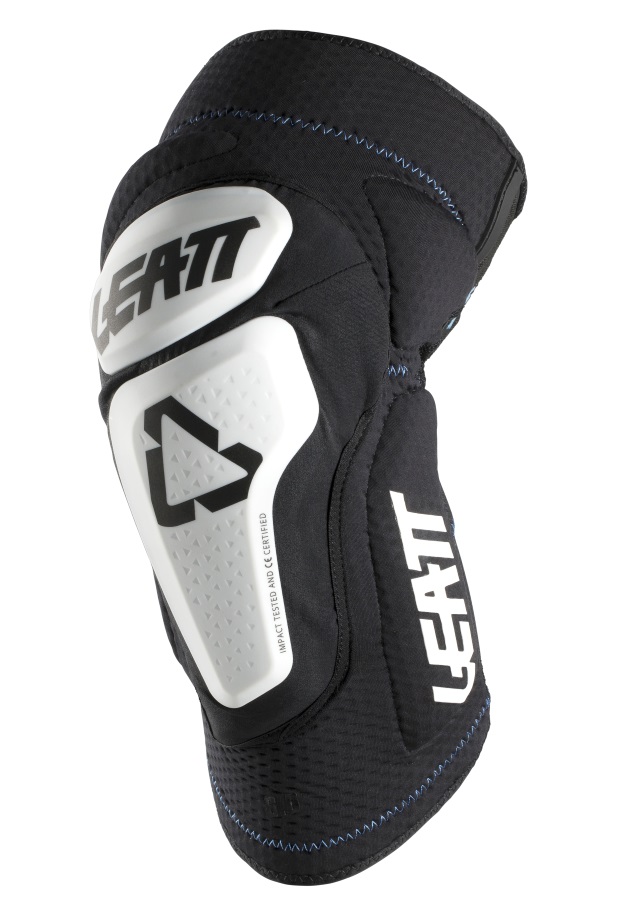 DBX 6.0 Knee Guard
This unique knee pad combines a classic soft protection construction with two hard shell sliders. One classic main hard shell at the kneecap/ upper shin, and an additional hard shell along the top of the kneecap. It is said to improve sliding characteristics on rough terrain massively, so the impact forces are reduced, and the knee guard does not slip during crashes. The 6.0 knee guards are still pedaling-friendly, offering proper ventilation because of the new thoroughly perforated main fabric at the front and very breathable mesh at the back. There is one Velcro strap at the thigh with a silicone grip lining on the interior, as well as an anti-slip band located at the top of the calf, guaranteeing a solid fit.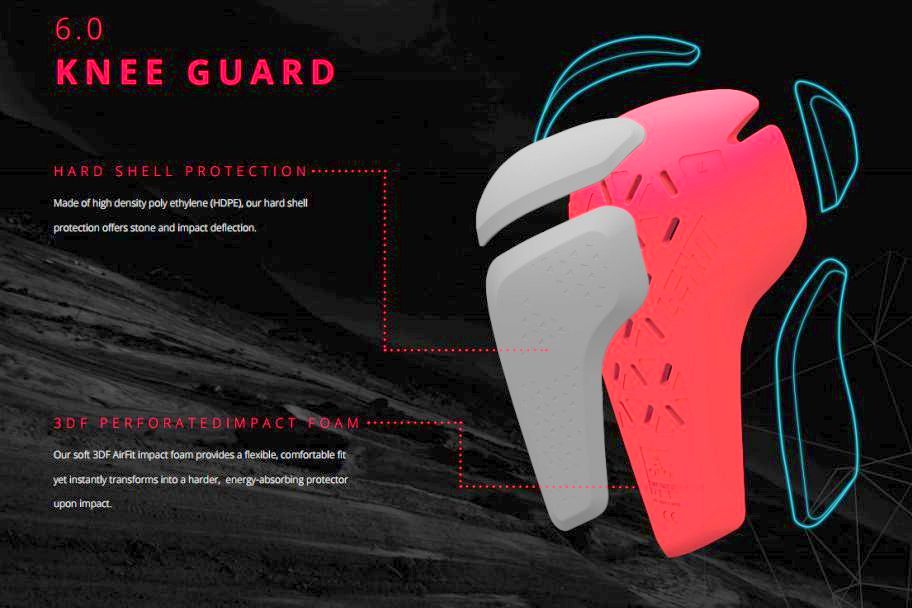 Available in three colorways, from all-black to black/blue (fuel) to black/white, for $89.99.
Features
Total Leatt® protection score of 20 points
Soft knee guard with co-molded hard shell sliders
3DF AirFit ventilated soft impact foam
CE tested and certified as impact protection
New anti-slip calf band and silicone grip lining
Silicone printed and adjustable non-slip leg straps
New anti-odor MoistureCool and AirMesh wicking fabrics
Pre-curved 3D design for optimal fit
Side impact protection
Weight: 530g (pair)
Please look at our sizing chart for best fit: S/M-XXL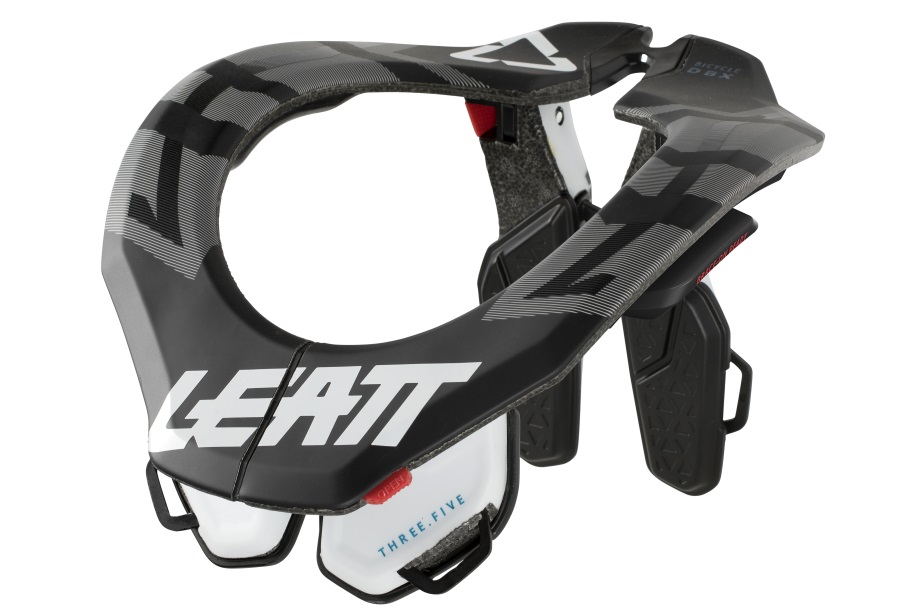 DBX 3.5 Neck Brace
UPDATE: The all new Leatt DBX 3.5 neck brace has won a Eurobike and an Interbike Innovation Award. The Eurobike Award Jury stated, "This very lightweight design now places a key item of safety equipment within an attractive price range."
The first neck brace that is manufactured from an in-molded EPS construction with a Nylon core that is similar to many bicycle helmets.  The lightest neck brace in the Leatt range, the 3.5 is 30% lighter than the existing 5.5 models. At the same time, it is the most cost-effective Leatt neck brace at an entry-level price point of $249.99 and comes in two colors. The 5.5 and 6.5 Leatt neck brace models offer a more custom fit than the 3.5. However, the semi-rigid chassis is still adjustable to fit most riders' body shapes. Like all previous Leatt neck brace models, the DBX 3.5 is CE certified as Personal Protective Equipment and has been lab-tested and proven to reduce neck forces, thereby lowering your chances of a serious neck injury by up to 43%.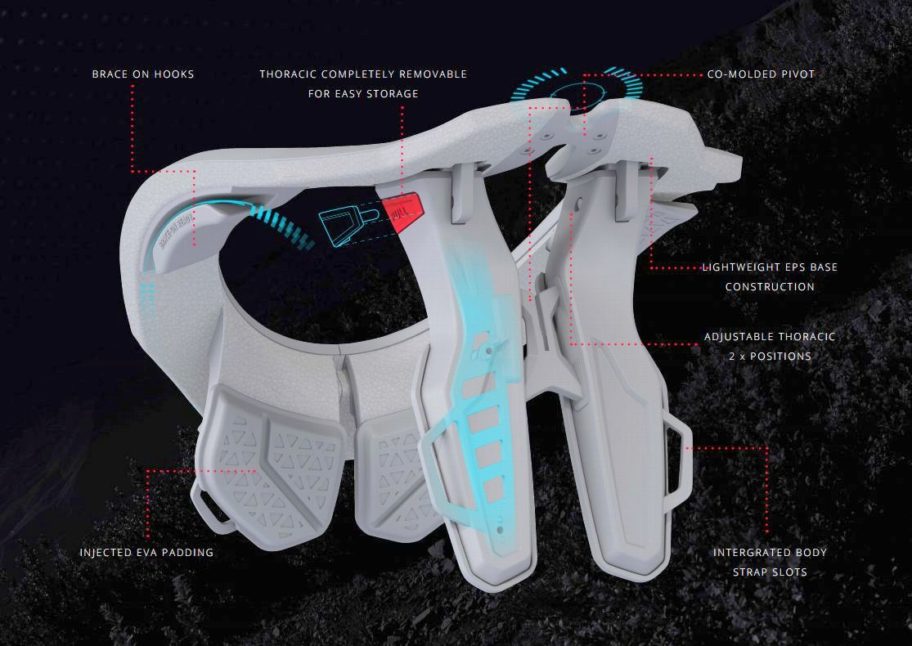 Features
Tried And Tested

Independently Tested And Proven To Reduce Neck Forces
Up To 43% Reduction Of Risk For A Serious Neck Injury
In-Molded PC Shell With A Polyamide Reinforced EPS Construction For Lowest Possible Neck Forces

Conveniently Designed

Coreflex Split Rear Removable Thoracic Strut Is More Comfortable And

Designed To Work With The Body'S Natural Movements

Thoracic Rear Strut Is Engineered To Snap Off Before Applying Excessive

Pressure To The Back

Optimal Helmet Rim Striking Platform Design For A Biomedical Balanced

Head And Helmet Freedom Of Motion

Engineered Collarbone Cut-Out To Help Keep Your Helmet And Brace Away

From Your Most Fragile Bones

Injected, Durable And Easy-To-Clean Foam Padding
Air Flow Ribbed Body Padding For Optimum Ventilation

Easy Adjustment

Adjustable Thoracic to ensure optimum fit
Sculptured, split front for improved comfort and fit
Ergonomically positioned open/closure system
Free, optional clear chest strap included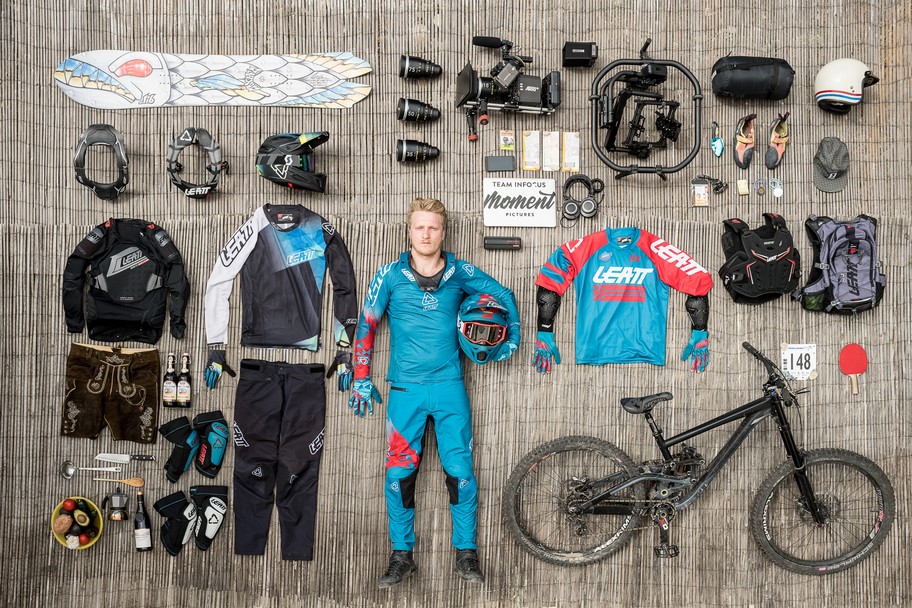 Lastly, Leatt has some new colors, patterns, and graphics on their existing gravity items such as the DBX 4.0, DBX 3.0 and DBX 2.0 apparel lineup. In addition, they made some minor tweaks to the DBX 5.0 full faced helmets and DBX 3.0 All Mountain helmets.
About Leatt
Leatt® develops personal protective equipment and ancillary products for all forms of sports, especially action sports. The Leatt-Brace® is an award-winning neck brace system considered the gold standard for neck protection for anyone wearing a crash helmet as a form of protection. It was designed for participants in action sports or riding motorcycles, bicycles, all-terrain vehicles, snowmobiles and other vehicles.