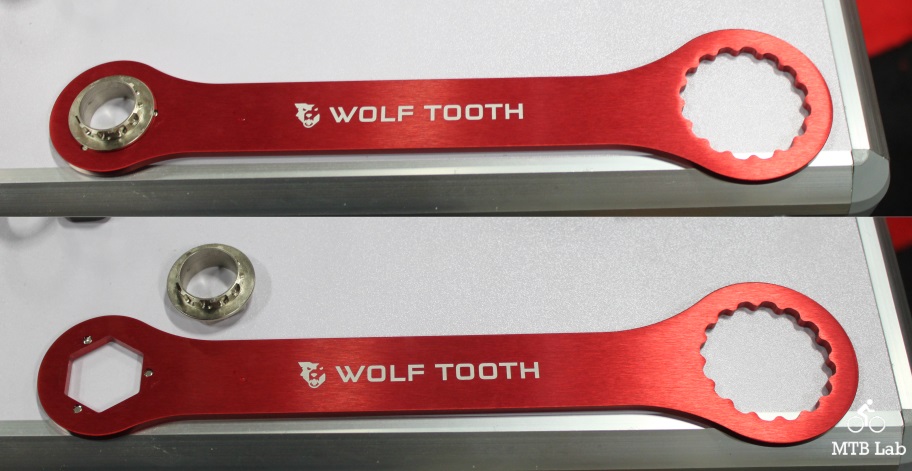 Wolf Tooth has a bunch of new stuff in their queue, some of it is super top secret, so no pictures as yet. They were showing two of their Pack Tools, the 1″ Hex & Bottom Bracket Wrench and the Chainwhip, the functional B-RAD Half Bottle Adapter and lastly, the Wolf Axle for front forks.
Pack Tools – Ultralight 1 Inch Hex & Bottom Bracket Wrench
Wolf Tooth created the "Pack Tools" suite of lean and light portable tools that are meant for traveling, road tripping, races, etc., anywhere that weigh conscious is paramount. This ultralight wrench features a 1-inch hex at one end and a 16 notch 44 mm bottom bracket tool on the other. The 1-inch hex end features magnets that quickly couple it to useful steel tools like our Ultralight Sockets. It's manufactured with 7075-T6 Aluminum, weighs 88 grams and retails for $32.95.

Pack Tools – Ultralight Chainwhip
This lightweight chainwhip is strong enough to be your go-to chainwhip but light enough that you won't need to leave it at home when on the move. Manufactured out of  775-T6 Aluminum, weighing 170 grams and retailing for $44.95.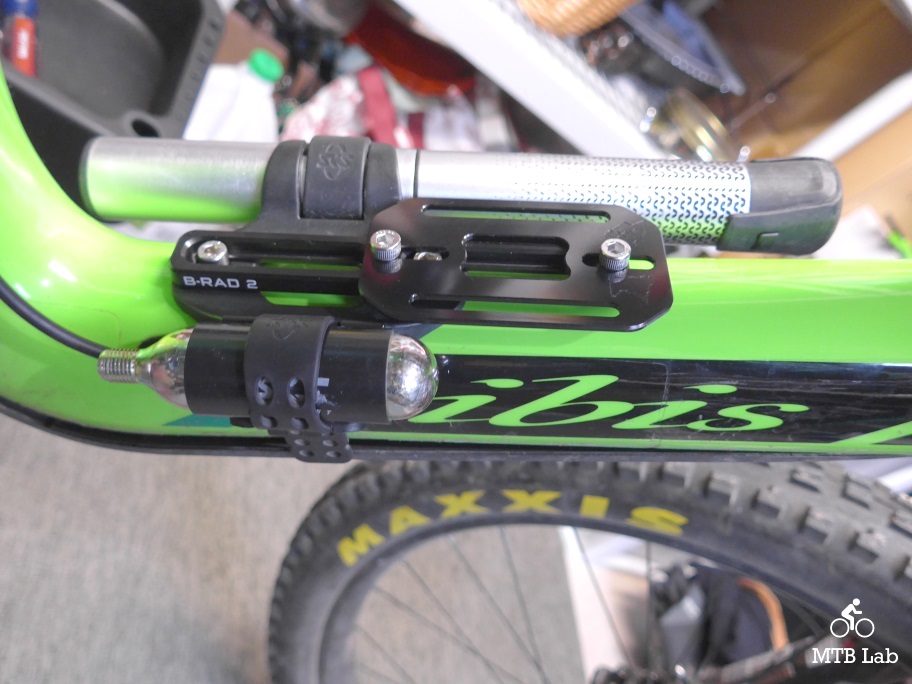 B-RAD
B-RAD (Be-Rad), Bottle Relocation and Accessory Device, is an innovative and extremely flexible system for organizing on-bike bottle and accessory storage using bottle cage mounts. The system comprises three different mounting bases, the B-RAD 2, 3 and 4, and growing number of mountable accessories.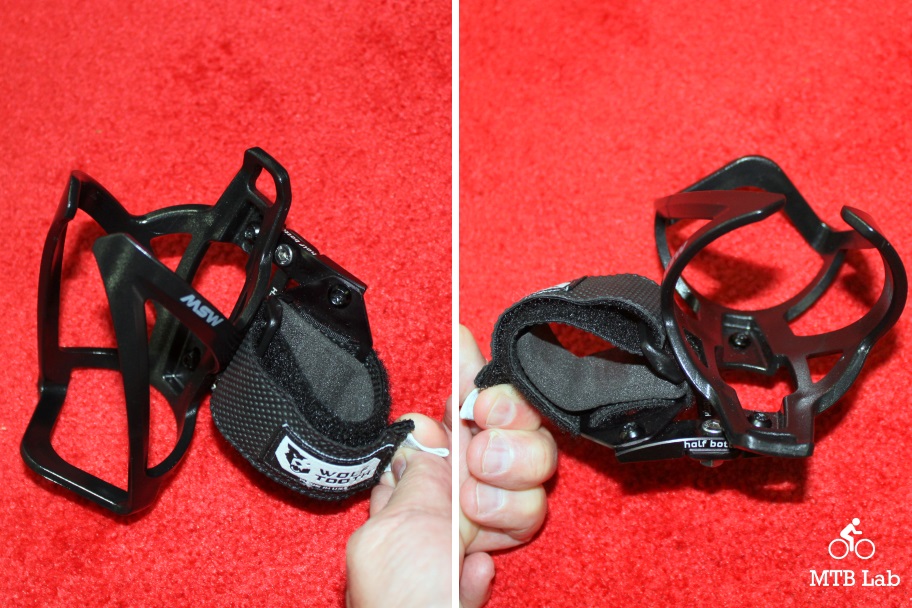 B-RAD Half Bottle Adapter
The B-RAD Half Bottle Adapter is one of the most versatile accessories and is perfect for trail, enduro, bike packing, XC, and town/commuting applications. The Half Bottle Adapter moves the bottle over about half a bottle radius to make the bottle easier to access. Additionally, the B-RAD Mini Strap and Accessory Mount can be mounted to the side of the bottle for more on-the-bike storage or you can just mount two Mini Strap and Accessory Mounts for maximizing storage.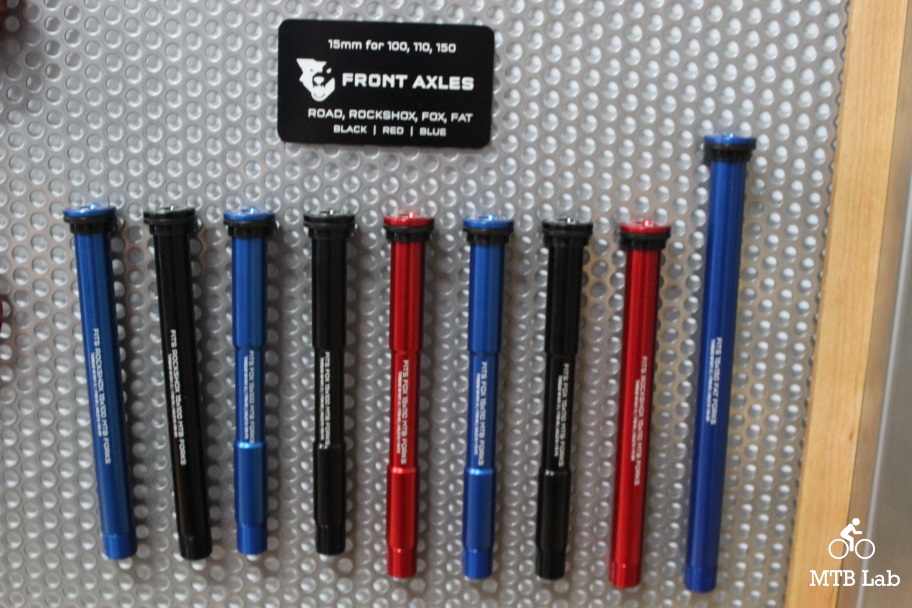 Wolf Axle
The Wolf Tooth axle is lightweight, comes multiple colors and standard, Boost and 150mm spacing and is easily installed with a 6 mm hex key. It works with most FOX and RockShow suspension forks and many rigid road/cyclocross bikes. Unlike other similar products, the Wolf Tooth axle uses a captive steel washer under the head to reduce friction on the fork leg. This protects your expensive fork, transfers more of the tightening torque to clamping load for a stiffer interface and prevents the axle from sticking or galling when you want to remove it.
MSRP – $39.95
 Fox

100 mm (standard) or 110 mm (Boost)
Similar to Fox Kabolt axle but with more color choices and beautiful Wolf Tooth design.

Road and cyclocross forks using 100 mm hub with 15 mm axle.
RockShox

100 (standard) and 110 (Boost) suspension forks
NOT compatible with RS-1 fork!
RockShox Bluto 150 mm hub
Most rigid fat forks with 150 mm hub
For further information refer to wolftoothcomponents.com