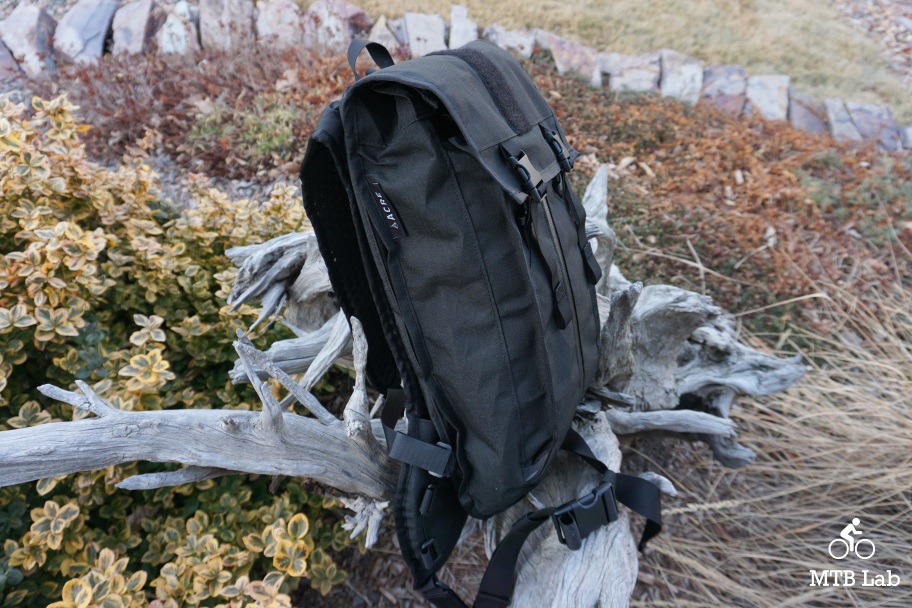 Usually known for their urban line of apparel and packs, Mission Workshop's ACRE Supply has a slew of innovative and functional gear for mountain bikers, including the weatherproof Hauser pack. The Hauser was designed to go anywhere in all conditions and is a complete weatherproof hydration pack that's constructed to ensure your gear will always stay dry.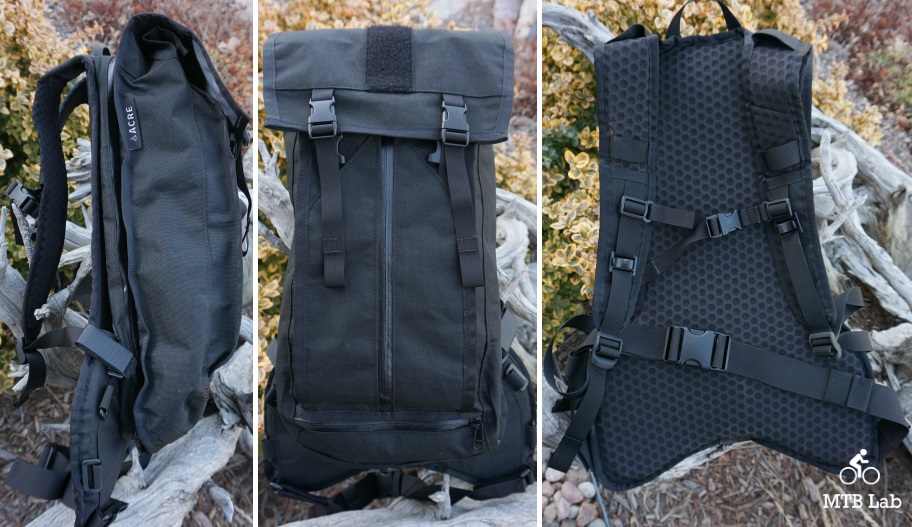 It has an Ariaprene hexagonal perforated foam back panel, and shoulder straps ensure complete ventilation and moisture management. For load carrying capabilities, structure and body stiffness it utilizes a frame sheet. The lower portion of the back panel has wings to help stabilize and securely hold the pack on your back. It uses a heavy nylon fabric for durability and water-resistance along with a hanging laminated nylon liner. To keep the pockets dry it features urethane coated watertight zippers, though I can't vouch for things since it's wintertime and I have been in a deluge.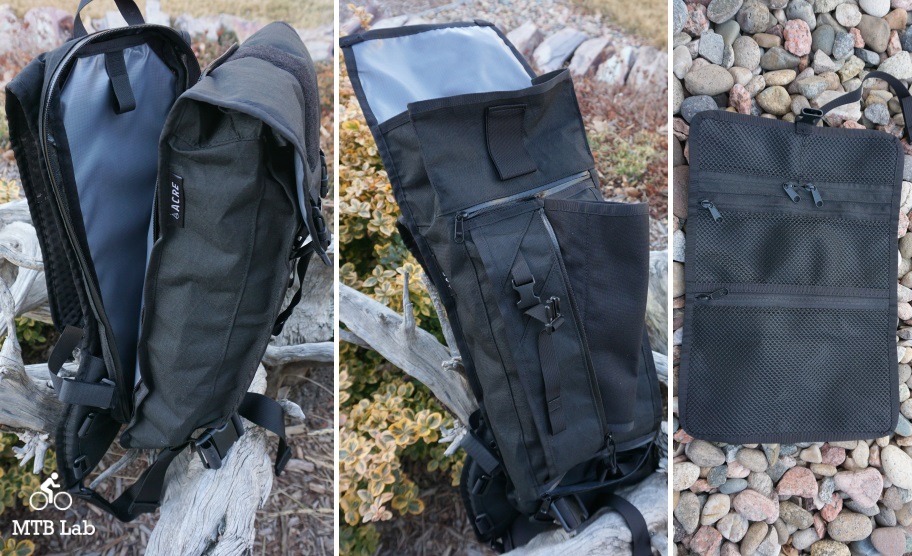 The pack has four weatherproof exterior pockets to provide easy access to gear, and the included tool-roll is fully removable and offers three additional zippered mesh pockets designed to hold all the necessary hand tools as well as a tube and pump. The top-loading carnivorous main cargo compartment is secured by a roll-top closure which can also be used in the flap-down configuration to provide additional coverage for the front zippers.
Compatible with most hydration reservoirs up to 3 liters including Camelbak, Hydrapak, Platypus, and Osprey/Nalgene. Use your existing hydration reservoir or purchase one from us. The rear-mounted hydration pocket has a fully zippered opening to allow easy access to the reservoir, and it includes a Velcro hanger to security.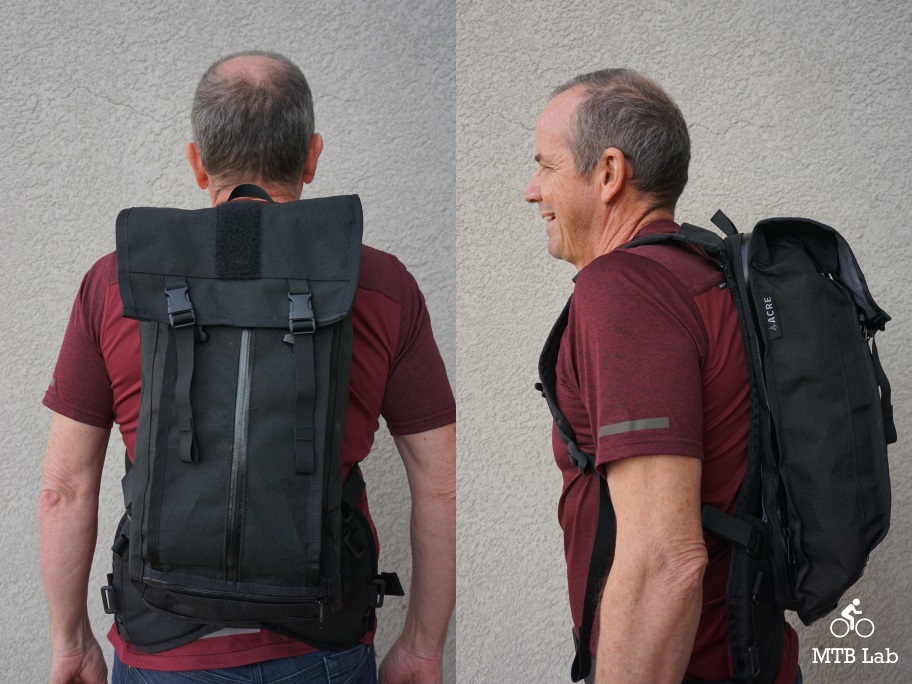 The Hauser weatherproof hydration pack is available in 11 colors, a 10-liter ($205), and 14-liter ($215) size, plus a new special edition Black Camo color scheme. The pack is made in the USA from American and imported components.
For further information refer to missionworkshop.com
Made in the USA from American and imported components. Built to endure.
Perforated back panel and shoulder straps
Equipped with a frame sheet for added structure
Four weatherproof exterior pockets
Included tool-roll
Secured by a roll-top closure
Material

Outer – Dimension-Polyant 210d nylon VX ripstop with waterproof laminate
Inner – 70d nylon ripstop with waterproof TPU laminate

Ariaprene hexagonal perforated foam with nylon mesh laminate
YKK urethane coated watertight zippers
Compatible with most hydration reservoirs up to 3 liters including Camelbak, Hydrapak, Platypus, and Osprey/Nalgene.
MSRP – Black Camo $215 10L/ $225 14L, All Other Colors  $205 10L/ $215 14L