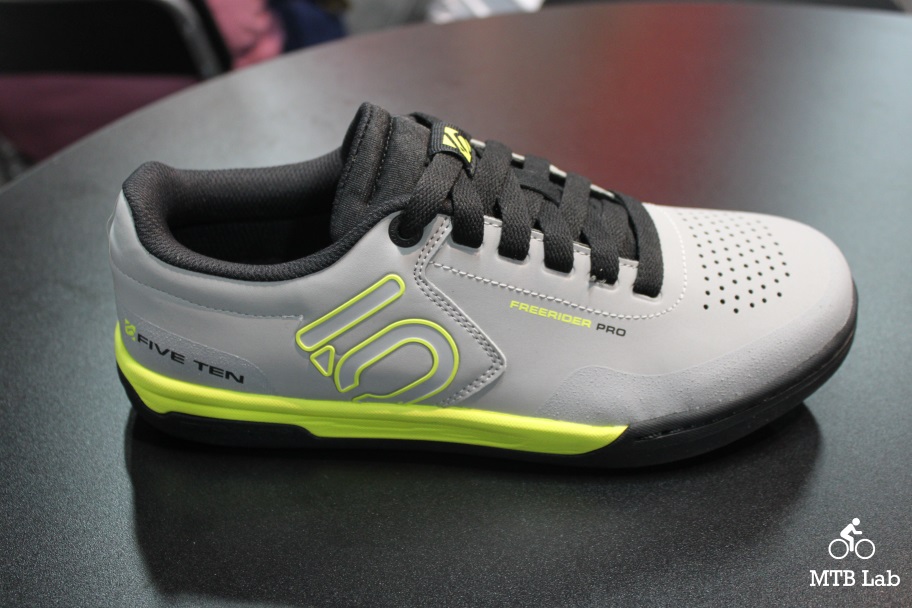 Five Ten was rolling out their latest in technical, stylish, innovative kicks for Spring/Summer 2017, including the flat pedal Freerider Pro with EVA cushioning and water resistant breathable upper, the clipless Hellcat Pro with thicker TPU shank and stiffer sole, and finally the comfy Danny MacAskill with Stealth S1 sole.
Freerider Pro – $150
The original Five Ten Freerider is hands down the best-selling flat pedal bike shoe around. Never being a company to rest on its laurels, Five Ten introduces the new Freerider Pro for SS '17. We've added a breathable, yet weather resistant upper that's made from quick-drying synthetic materials. The reinforced toe box has EVA cushioning for extra comfort and protection, while our EVA mid-sole adds more shock absorption.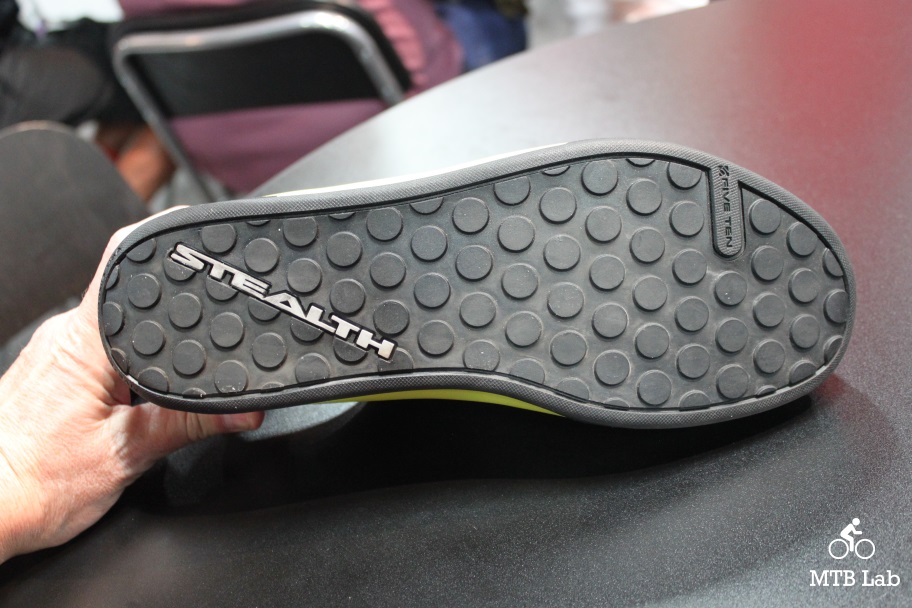 Increased power comes from the stiff outsole and our proprietary high-friction Stealth S1 dotty tread soles. The Freerider Pro comes in four colors for men and two in our women's specific design.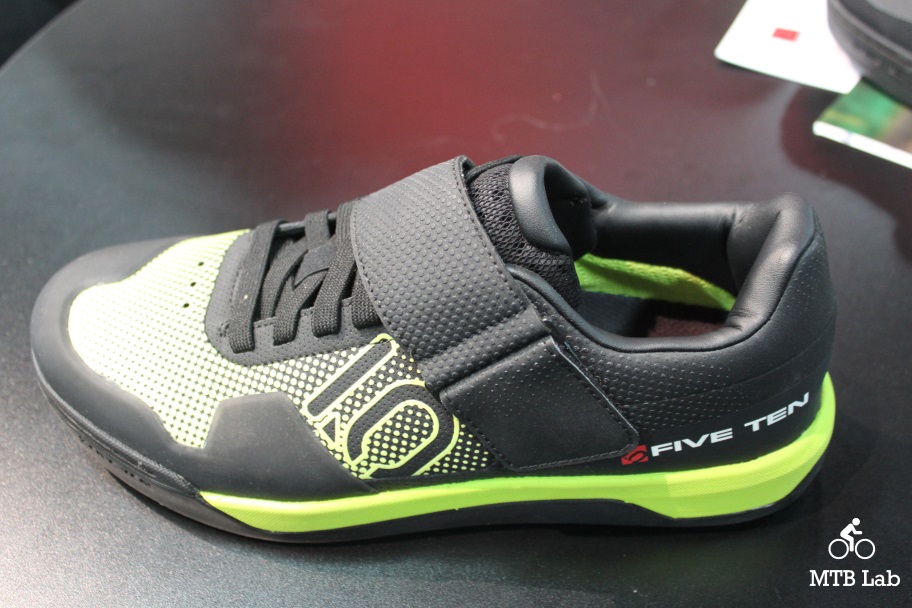 Hellcat Pro – $180
Our clipless riders couldn't get enough of the Hellcat, so we've upped the ante with the Hellcat Pro. Designed for the Enduro/Gravity crowd, this new shoe features a vibration thwarting ¾ inch thick, dual-density TPU shank. The sole has the rigidity necessary for power transfer to the pedals, but sufficient flex for walking—basically the best of both worlds for aggressive riders. The synthetic upper is quick drying, breathable and durable.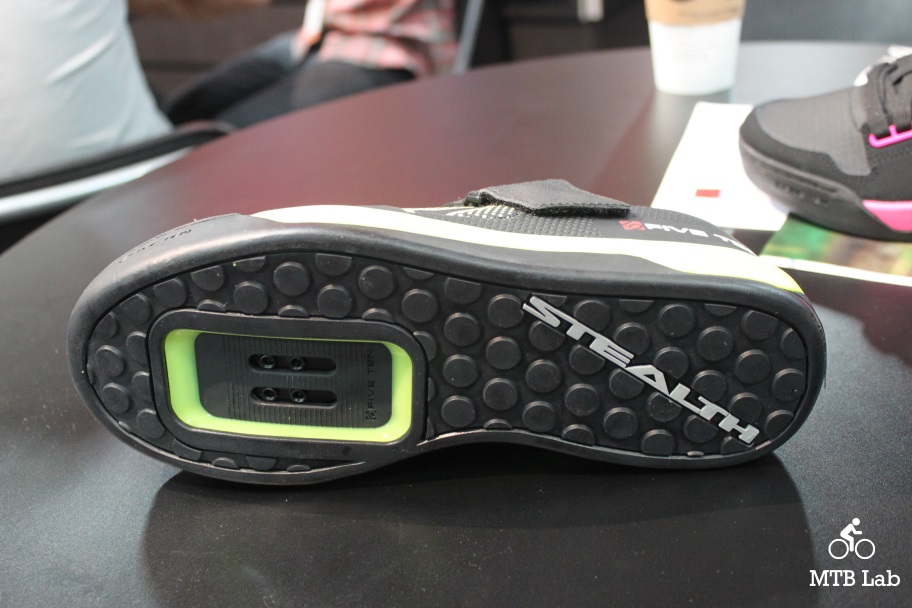 On top is a lace-up closure has a secure Velcro strap; underneath is the secret sauce–and our high-friction Stealth C4 dotty tread soles.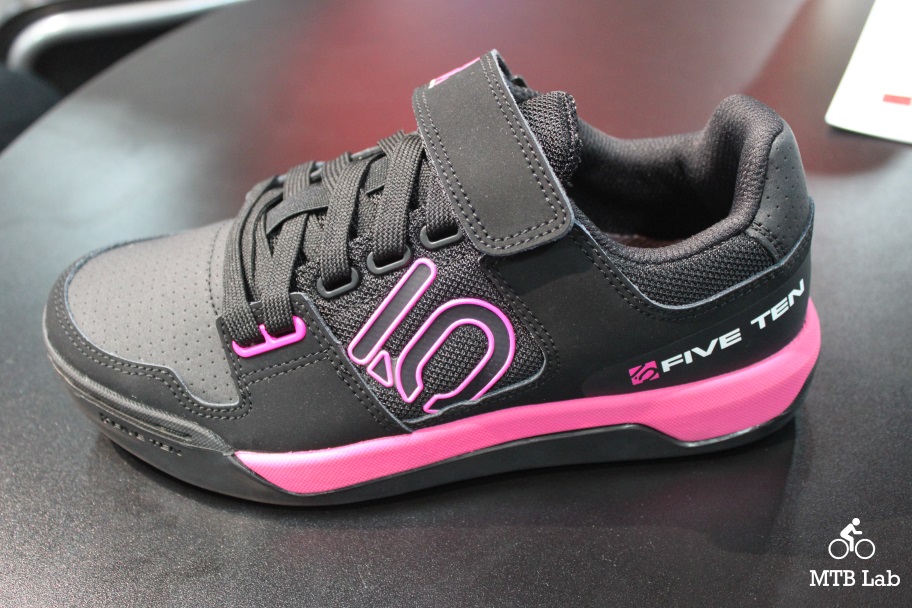 The Hellcat Pro comes in both men's and women's models, with three colors for men and one for the ladies.
Danny MacAskill – $130
This is arguably the most versatile serious riding shoe available. The new Danny MacAskill features our proprietary Stealth S1 sole that's stiff for power transfer but comfortable for when you don't have wheels. This hybrid shoe straddles the line between technical performance and everyday style. It uses the same outsole and last as our new Freerider Pro, but has a soft suede leather upper which gives the shoe more of a relaxed feel (and appearance).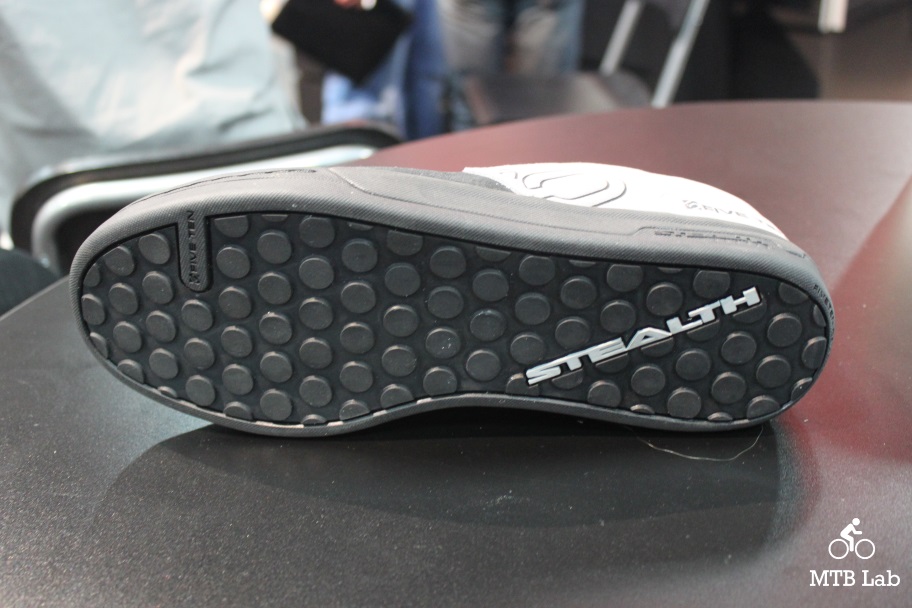 A shock absorbing EVA midsole provides the flexibility needed for walking, driving and even light hiking. Consider this an urban spin on our best-selling high-performance flat pedal bike shoes.